Feature F1 Unlocked
ANALYSIS: Why McLaren moved to lock down Piastri with a fresh contract extension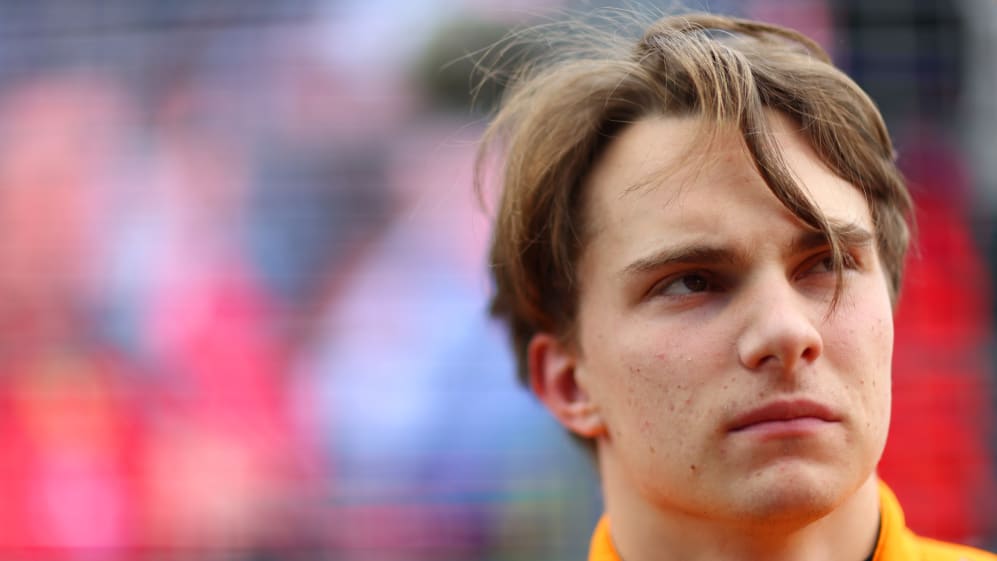 As rookie seasons go, Oscar Piastri is knitting together a mighty fine one that delivers on his immense promise.
So good has the Australian been, that after just 15 races, McLaren have moved to lock him down by extending a deal that still had more than a year to run. F1 Correspondent Lawrence Barretto explains why…
Piastri rewards McLaren's faith in him
Piastri arrived at McLaren with a heap of expectation on his shoulders. The 22-year-old won the championship in F3 and F2, both at the first time of asking – only George Russell and Charles Leclerc have previously achieved such a feat. He then turned down the chance to race for Alpine in 2023 in favour of joining McLaren – Piastri feeling more love and support from the papaya team.
READ MORE: Piastri signs multi-year extension with McLaren until the end of 2026
It's proved to be a smart move. He debuted in Bahrain with a McLaren that struggled to get out of Q1 but followed that up with a Q3 performance at the following race. The Australian scored his first points, on home soil to boot, in race three – and has since notched up five more top-10 finishes.
But his points tally – (he's on 42 compared to 97 for team mate Lando Norris) – doesn't tell the full story. In the three races before the summer break – with a heavily-updated McLaren at his disposal – he twice challenged for a podium.
In Belgium, he briefly led the Sprint race before going on to finish second for his first top-three finish in Formula 1. This was a drive – combined with what they had seen till then – that confirmed to McLaren that not only were they right to fight to sign him but also that they wanted him to be part of their future for the foreseeable future.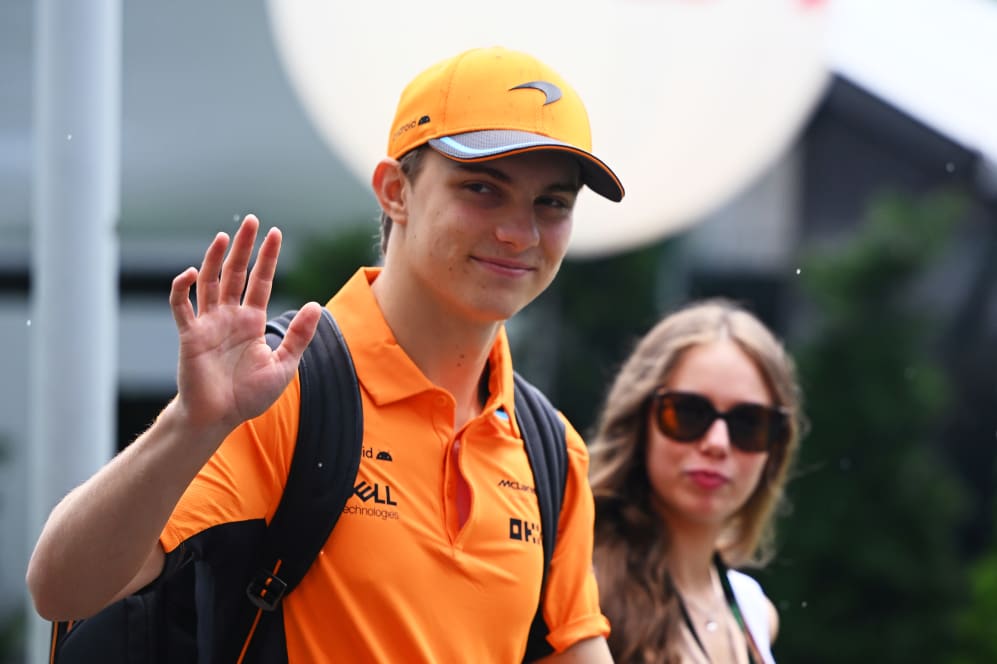 Piastri showing all-round qualities
One of his great strengths behind the wheel is his speed and commitment through high-speed corners, as displayed at Spa when he dominated the middle sector and had a significant advantage over all the field bar championship leader Max Verstappen.
Racecraft is an area to work on, something he acknowledges – but rust in this area is to be expected after a year on the sidelines as reserve for Alpine last year without a racing programme in another series.
His skill in combat in F3 and F2 was clear, so this will come as he gets more comfortable with the car in racing situations.
DRIVER MARKET: Ricciardo, Tsunoda and Lawson – a three-way tussle for two AlphaTauri seats
McLaren are confident this will be the case – as they've seen relentless growth in all areas since he joined the team, particularly in terms of one-lap speed. In qualifying, sources say he's only around two tenths of a second adrift of Norris – considered by many to be a future world champion who is improving year-on-year.
On track, Piastri is remarkably calm when speaking to the team on the radio, even when tensions are high in qualifying and the Grand Prix. He seems almost horizontal when driving on the limit. He can control his emotions.
Speak to those who have known him for many years and they'll tell you this has always been the case.
He's quietly spoken – but efficient with his speech. He won't use a lot of words when a few will do. That refined articulation is an engineer's dream, the team also finding that the quality of his feedback – how he describes what works and what doesn't work and what he needs from the car – is a level beyond his years.
It's also been noted that Piastri can understand in near real time where he has lost and what he needs to do to improve it. That is the skill of champions – and one which has proved invaluable to not only help him get up to speed quickly and prove a match for Norris but also help McLaren play catch up in 2023 with a car that started as a compromise before the 'real' car was ready in early summer.
F1 NATION: A Carlos Sainz smooth operation and George Russell's heartbreak – it's our Singapore GP review
Preparing for the future
Sources say Piastri initially signed for McLaren on a two-year deal, but there were options for an extension for both sides. I understand both the team and the driver hit their respective performance targets for activating those options beyond 2024 and, with both keen to extend, they wasted no time getting the necessary paperwork sorted.
This new arrangement will keep Piastri at the team until at least the end of 2026 – a year longer than Norris, who himself signed another renewal in 2022 that locked in three more years with the team he made his debut with. It is highly likely there will once again be options on both sides to continue the relationship beyond 2026.
Piastri felt unloved at Alpine and has found a team at McLaren which he has effortlessly slotted into. It's allowed him to settle and grow quickly – and already, we're seeing him come out of his shell as he delivers on track and feels more and more like he belongs.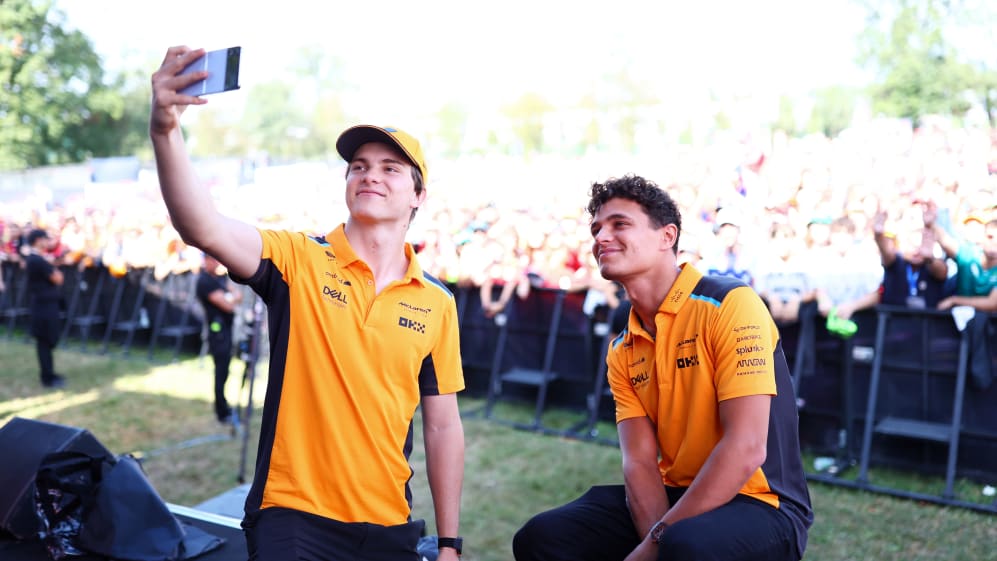 Though Norris is highly-rated, Piastri will back himself to be able to beat the Briton. All drivers believe they can beat their team mate.
Piastri feels like McLaren is the best place for him to prove he has what it takes to become a pole-sitter, race winner and future world champion.
Sticking with such an environment – on the back of an upgrade package that has hauled the team right back in mix for points and podiums with a revised organisational structure that seems to be yielding a result – made so much sense.
READ MORE: 5 Winners and 5 Losers from Singapore – Who impressed under the lights at Marina Bay?
For McLaren, they have one of the sport's rising stars – and alongside Norris – they have a genuine claim to having one of the most exciting line-ups on the grid.
Norris loves being part of McLaren, he considers the team family and while it seems like he has no intention of leaving, his stock continues to rise – with plenty on the grid, including reigning champions Red Bull, counting themselves as admirers.
Locking in Piastri until the end of 2026 gives McLaren stability and protection in case Norris does leave – though keeping them both for the foreseeable if they continue to perform will certainly be their preferred choice.
But for now, that is a problem for another day. Piastri is locked in. Norris is here till the end of 2025. McLaren are in the ascendancy and proving to be a very attractive proposition.
To read on, sign up to F1 Unlocked for free
You'll unlock this article and get access to:
Live leaderboard data
Epic experiences and rewards
Money-can't-buy competitions