Aston Martin and in-coming engine partner Honda open to extending Alonso tie-up for 2026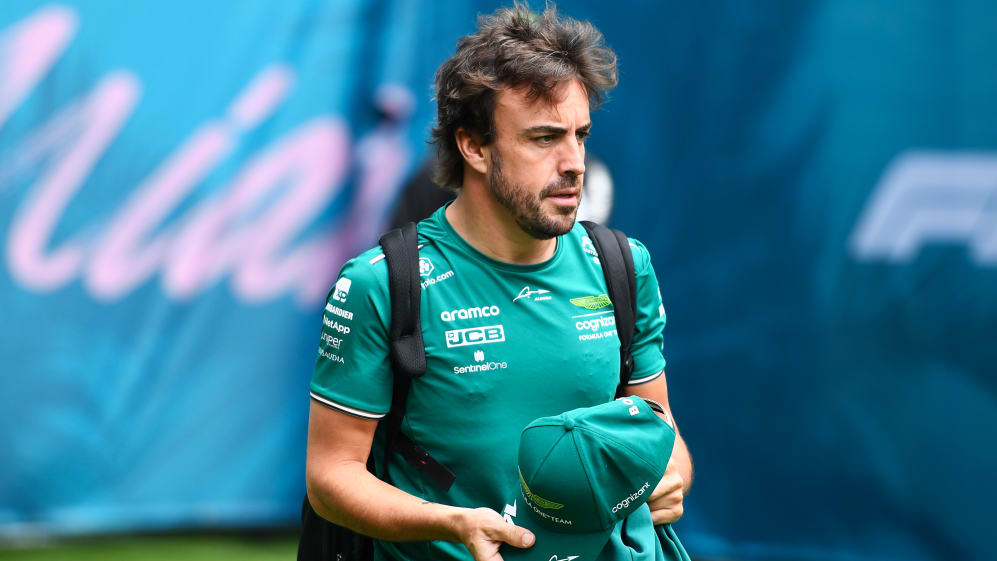 Aston Martin would love Fernando Alonso to still be driving for them in 2026 if he remains competitive, says their Performance Technologies CEO Martin Whitmarsh – with in-coming engine partner Honda saying they would have no objections with him driving despite their difficult past relationship.
Earlier on Wednesday at a press conference in Tokyo, Honda announced they would make a full-scale return to Formula 1 with Aston Martin in 2026, having been attracted by new power unit rules introduced from that season that focus on electrical power and the use of 100% sustainable fuel.
READ MORE: Honda to make full-scale F1 return in 2026 as they join forces with Aston Martin
Alonso, 41, joined Aston Martin for this season on a multi-year deal and is enjoying his best season for a decade, having scored four podiums in five races to sit third in the drivers' championships behind the two Red Bulls.
The Spaniard, who will be 44 at the start of Aston Martin's relationship with Honda, was not afraid to give his assessment of the Japanese manufacturer's performance when he drove with that power unit across three seasons with McLaren in 2015-17. He famously called the power unit a "GP2 engine" on team radio when driving at Honda's home track at Suzuka.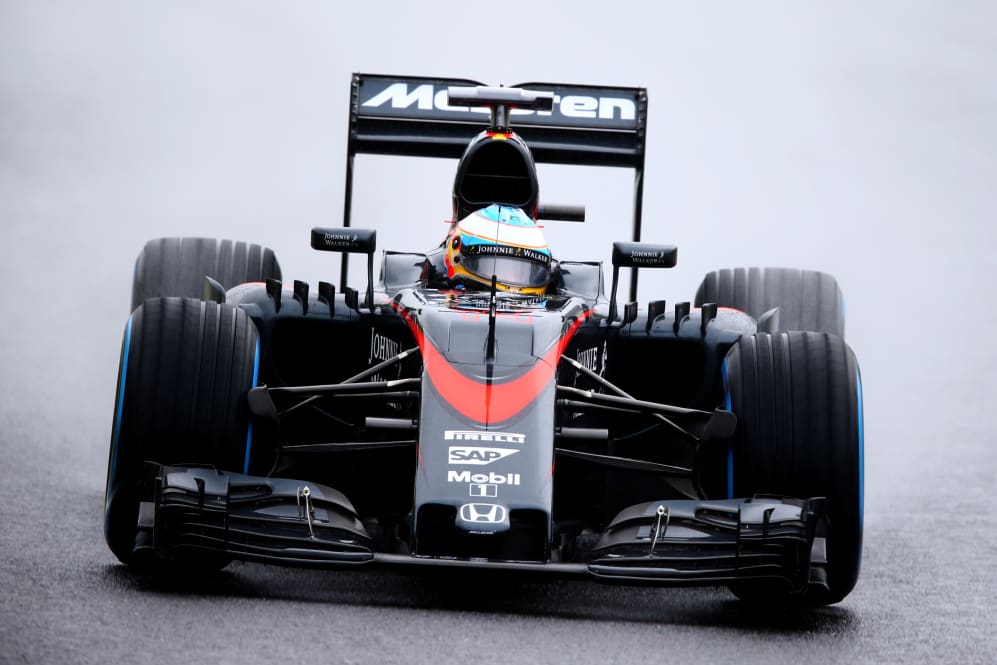 When asked if Honda would have any objections to running Alonso, should Aston Martin stick with him in 2026, Honda Racing Corporation President Koji Watanabe said: "We have been accelerating out development during all our recent time in Formula 1, while working with Alonso, and that enabled us to win the World Championship.
"The selection of drivers is up to the team to decide. So, if the team decides we'll have Alonso as a driver again, we will have no objections whatsoever in him driving."
Group CEO of Aston Martin Performance Technologies Martin Whitmarsh said Alonso's presence was not discussed with Honda during the power unit talks – but said it would be "fantastic" if the double world champion was driving for them in 2026.
"Clearly Fernando is doing a great job in the team and I'm delighted to have him as part of our team as he's making a great contribution both on and off the track," said Whitmarsh. "Obviously I spoke to Fernando a while ago about the direction we wanted to go.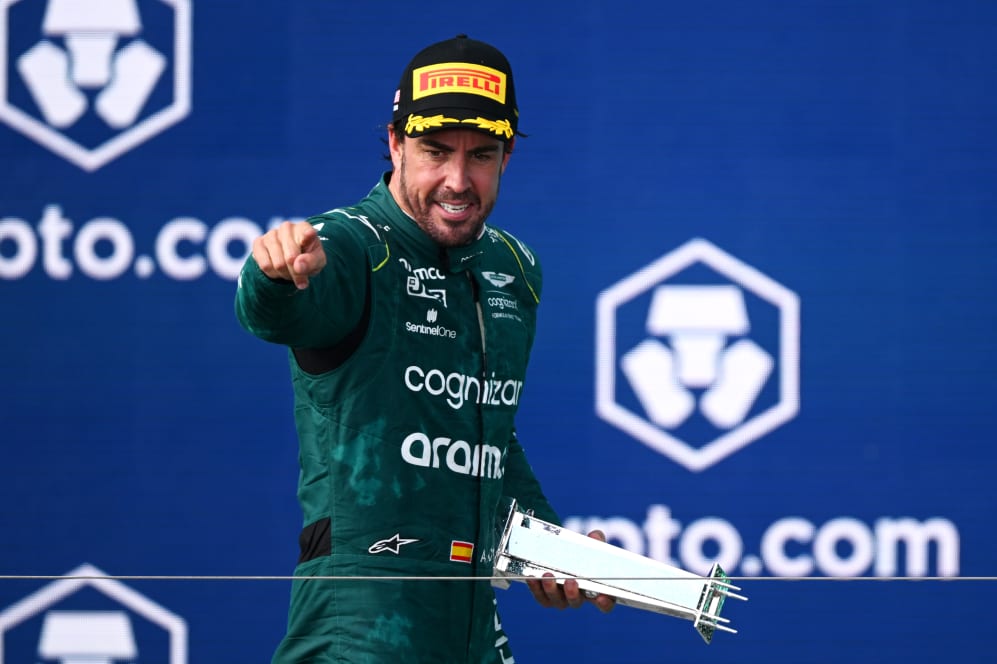 "He's a very intelligent individual, I'm sure everyone here is referring to some comments that were made in the heat of the battle once, which were quite memorable for some, but I think he understands and respects what Honda is doing.
"We've got to be aware - and we haven't said it but we should say it - Honda won the 2021 and 2022 World Championships and unless we can beat them this year they're going to do it again. So, they are a great partner for us, and I think Fernando sees that.
ANALYSIS: How and why Honda and Aston Martin got together for 2026
"Probably 2026, who knows, it's probably outside his planning, horizon, at the moment. We've got to give him a car that is consistently capable of winning races. As I hope you've observed, we've made a reasonable step forward this year, we're not yet where we need to be but we're continuing to develop the team's facilities and we'll get stronger.
"And we'll have a discussion before 2026, I'm sure, about where Fernando's future lies. I hope he'll be around for a number of years, and it would be great if he's as fit and competitive as he is today. Then it would be fantastic to have him in the car in 2026 as well."