Aston Martin confirm Vettel will get the aero updates for the Spanish GP that Stroll ran at Portimao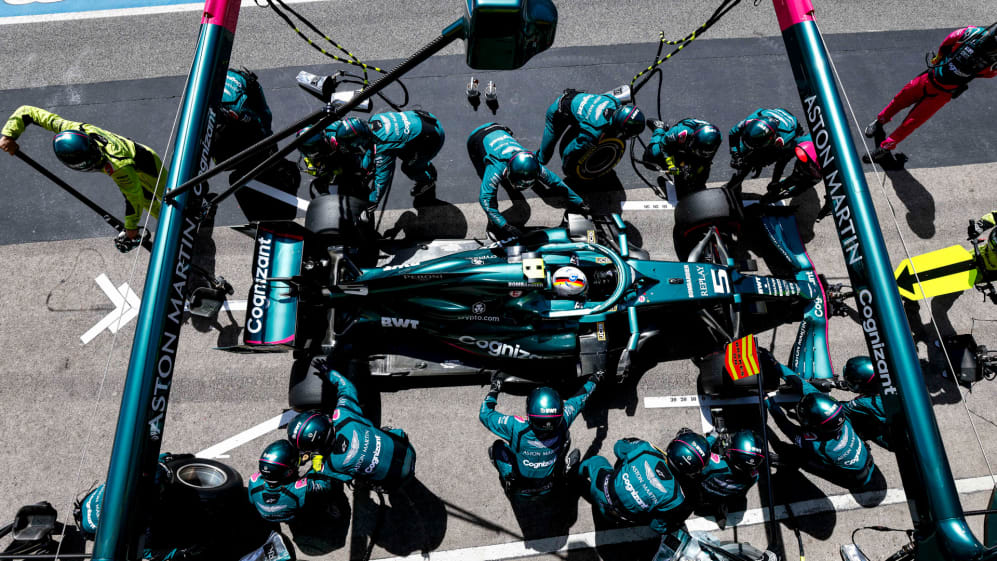 Aston Martin have said that Sebastian Vettel's race pace in the Portuguese Grand Prix was compromised compared to team mate Lance Stroll because the four-time champion didn't have the team's new aero package installed – but said he will receive it for this weekend's Spanish Grand Prix.
The team formerly known as Racing Point arrive in Spain seventh in the standings having failed to score in Portugal. It was there that Vettel qualified P10 but Stroll, hampered by traffic, qualified 17th. However on race day Vettel fell to 13th overall, while Stroll gained positions to finish 14th.
READ MORE: Romain Grosjean to make fairy-tale return to F1 with special one-off Mercedes test
Performance engineering director Tom McCullough explained why the new aero updates to Aston Martin's AMR21 – as spotted in last week's Tech Talk video – helped Stroll, and where on the car they were focused.
"Over the past weekend it was widely and accurately reported by the specialist Formula One media that we had brought to Portimao a number of aero updates, centring mainly on our car's floor," he began.
"In the race Sebastian slipped from his P10 grid slot to a P13 finish, while Lance climbed from his P17 grid slot to a P14 finish. You do not have to be a skilled mathematician to realise that their race performances were therefore arithmetical opposites, and the reason for that is that, without aero updates, Sebastian was unable to stay ahead of three cars that had qualified behind him, while, with aero updates, Lance was able to move ahead of three cars that had qualified ahead of him."
Vettel said ahead of this weekend's Grand Prix at Circuit de Barcelona-Catalunya that he is "looking forward" to using the new updates – and targeting a better Saturday than last time out, where he made it to Q3.
TREMAYNE: After a shaky start, Portugal proved Alonso and Alpine are getting the hang of F1, 2021-style
"This weekend, I'll have the upgrade Lance used in Portugal – which he felt was promising – so I'm looking forward to experiencing it for myself," said the German driver.
"Looking at the last race, it's clear that we have better race pace than single-lap performance, so we'll be looking to make improvements on Saturday to give us the best chance of points on Sunday. We all know Sunday afternoons at Barcelona can be tricky for overtaking, so it's important that we maximise our opportunities where we can."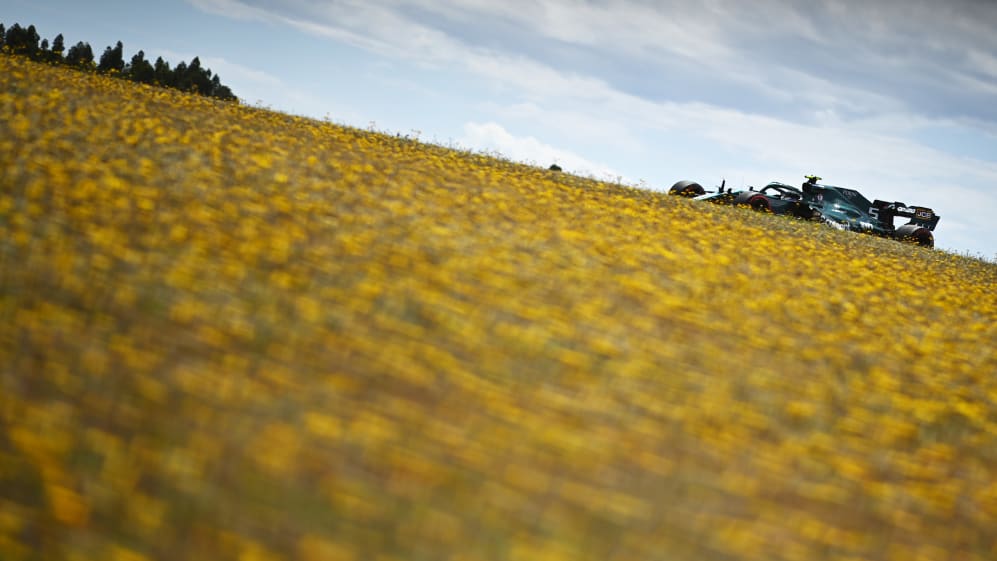 McCullough also explained why Aston Martin only had one set of aero upgrades in Portugal and why Vettel will now be receiving the updates for the next race in Spain.
"Ideally, you always want to be able to update both your drivers' cars simultaneously, but that is not always possible. Aero updates take time to invent, test, prove and manufacture, and are made in series, not in parallel," he said.
READ MORE: 6 Winners and 6 Losers from the Portuguese Grand Prix – Who was on form in Portimao?
"So sometimes you find you have time to manufacture only one set before it is time to transport the cars to the next Grand Prix. But by next weekend's race, in Barcelona, we expect to have made enough new parts to equip both drivers' cars with aero updates," he concluded.
Aston Martin are already 48 points behind McLaren in the standings as they aim to make up ground in Spain – having scored four points at Imola and one in the Bahrain season-opener.