Feature
TREMAYNE: After a shaky start, Portugal proved Alonso and Alpine are getting the hang of F1, 2021-style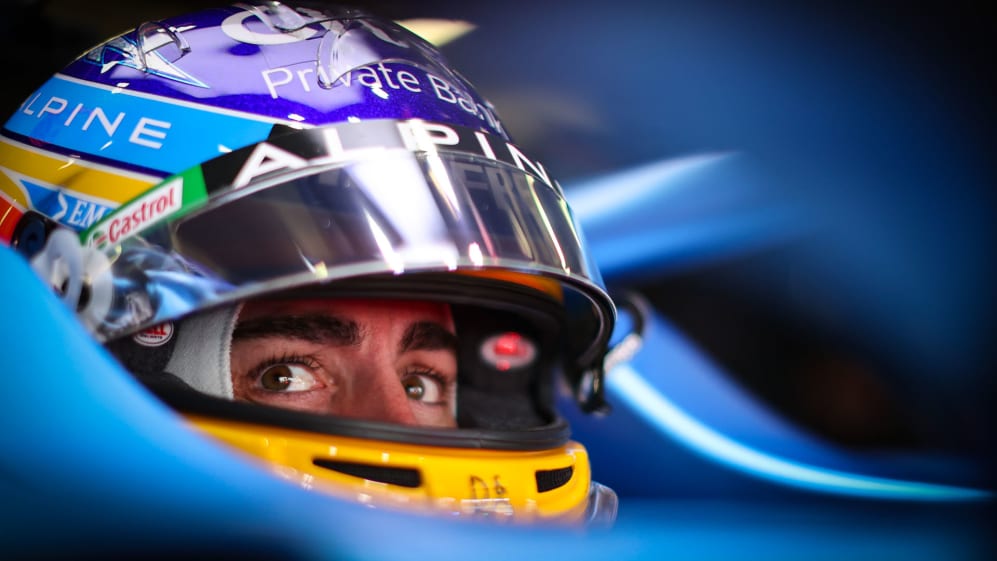 F1 Hall of Fame journalist David Tremayne reflects on a much improved showing for Alpine in Portugal, as both Fernando Alonso and Esteban Ocon raced into the points at Portimao...
Suddenly, Alpine became a bit of a star in the midfield fight at Portimao.
They were frankly disappointing in Bahrain, but updates helped in Imola and last weekend further aero modifications put the attractive blue cars in the fight with McLaren and Ferrari and ahead of Alpha Tauri and Aston Martin.
Of course, this may have been something circuit-specific (it worked the other way for Franz Tost's team AlphaTauri), but we'll have to wait and see what happens this weekend in Barcelona before we get a clearer picture. But it was good to see another contender emerging in this incredibly tight area of conflict.
TECH TALK: A close look at the upgrades Alpine brought to Imola
This time last year Cyril Abiteboul was handling everything at Renault. Now, after new Renault CEO Luca de Meo transformed the race team into Alpine and Cyril departed, a new triumvirate structure has left some wondering if he has taken the right moves. Laurent Rossi is the new CEO of Alpine, running it together with former FIA man Marcin Budkowski as executive director in charge of the technical side, and newly appointed racing director Davide Brivio.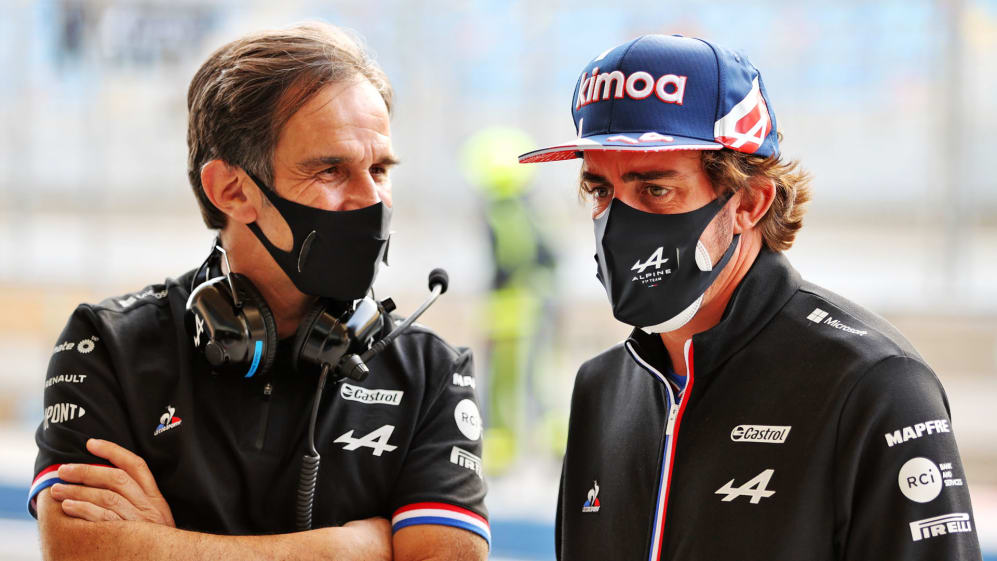 In practice, Rossi will be a very busy man since he also has to create a new range of electric cars for the marque, so I don't see him having too much time to devote to the F1 team's everyday workings. And these are in any case in safe hands. Budkowski is a very intelligent character whose thinking is articulate and considered, a man slow to over-react who has a very good idea of exactly how many beans make five. And Brivio, who already looks like an asset to the F1 family with his irrepressible Italian enthusiasm for all things motorsport, has a tremendous track record for team and driver development in MotoGP.
The team's performance in Bahrain lent weight to critics who deem these human dynamics too complex, but Budkowski admitted that the start to their season was compromised by wind tunnel issues – read hardware shortcomings and the complexity of finding the downforce lost to the new regulations.
READ MORE: Alpine's new Racing Director Davide Brivio on why he left MotoGP success for a new challenge in F1
An update made the A521 more respectable in Imola, and another put it on to McLaren and Ferrari pace in Portimao, which was intriguing. At the latter track the car looked much better throughout practice, qualifying and the race.
I confess that at the beginning of the season I secretly felt a little concerned for Esteban Jose Jean-Pierre Ocon-Khelfane, better known to us as Esteban Ocon. The gangly young Frenchmen is one of the nicest guys on the grid, always outwardly happy, always trying so hard. He comes from a modest family whose true wealth lay in his parents' implacable support of his aspirations to race.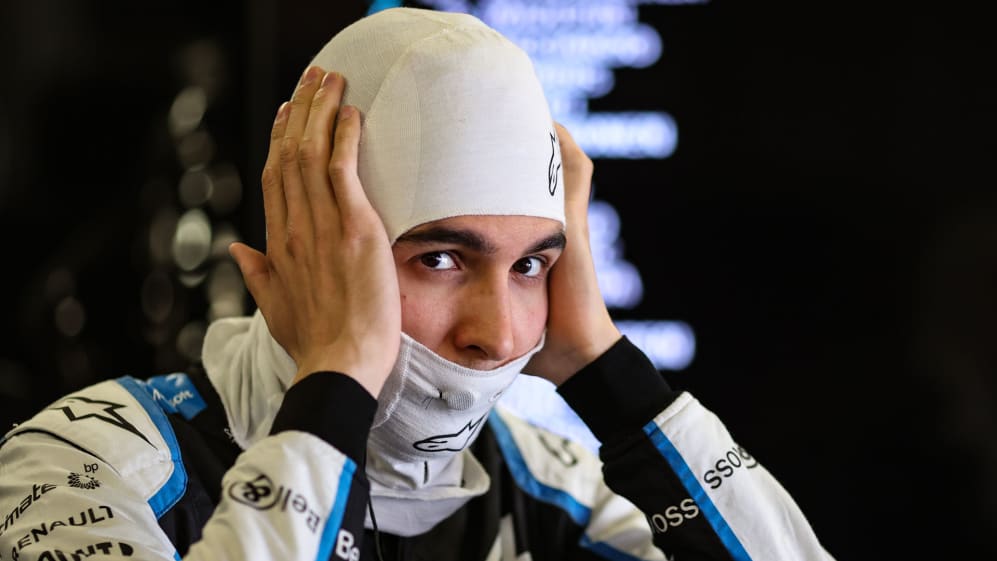 He is a guy who has never let himself forget that until Renault and GP3 threw him a late lifeline back in 2015, he faced the very real prospect of having to take a job in McDonald's. He rewarded their faith by winning the series with ART, and his F1 career began with Manor Racing at Spa in 2016. And though he has got faster and more experienced in the intervening years with that little team and then Force India in 2017 and '18, none of that seems to have changed his extremely likable character.
So why the concern? Well, he had shown very well against Sergio Perez at Force India – though there were too many occasions when they got into a bit more than just rubbing wheels – but after sitting out the 2019 season as Mercedes' reserve driver, last year at Renault he was largely overshadowed in both qualifying and races by team mate Daniel Ricciardo.
To an extent that was to be expected. The smiley Australian is recognised as one of the fastest men out there and regularly took the fight to Max Verstappen when they were partnered at Red Bull. And, as Esteban admitted, losing that seat time really hurt. It took longer than expected to sand off the rust, and more than once he was asked to move over for Daniel in races. That must have hurt.
READ MORE: Ocon hails Alpine progress after team fight McLarens and Ferraris in Portugal
This year my pre-season concern was based on his new team mate. We all know Fernando Alonso is one of the best drivers out there, and on Esteban's 2020 form I expected he would get a drubbing from the double World Champion, his first podium finish in the Sakhir GP notwithstanding. Fernando duly bounced back into F1 by outqualifying him in Bahrain, ninth to 16th, and Esteban finished an unhappy 13th as the Spaniard ran out of brakes due to overheating caused by a plastic bag that had got caught on one of the rear cooling ducts.
In Imola, however, Esteban outqualified his esteemed partner, taking ninth on the grid to Fernando's 15th, and raced home ninth as Fernando struggled to 10th. It was a similar story last weekend, Esteban qualifying an excellent sixth and finishing a solid seventh as Fernando qualified 13th and raced to eighth.
While Esteban has been looking pretty good, Fernando has been less so. He spun on the formation lap in Imola and never really looked like his old self.
Interestingly, the Spaniard frankly admits that it has been him time to learn the new car and the latest Pirellis. And if a driver of his calibre says that, it puts into perspective why Daniel Ricciardo and Carlos Sainz are, to varying extents in qualifying and races, finding it takes a while for them to learn their new mounts too.
READ MORE: Why it will take time for Ricciardo, Sainz, Perez, Vettel and Alonso to adapt and get up to full speed
But as the transformation of the A521 continued in Portimao, so something similar happened with Fernando in the latter part of the race.
Esteban was one of the few drivers able to improve their time as weather conditions changed for the final runs in Q3, a sign perhaps of his growing confidence, and was in very feisty form on the opening lap as he took advantage of Lando Norris running wide to snatch fourth briefly, before the Englishman re-passed him. Seventh was a very respectable result. Fernando, angered by the way qualifying had gone, struggled in his first stint on mediums tyres, but was flying on the hards and his final lap of 1m21.032s as he closed to within a second of Esteban was proof that's he's getting the hang of F1, 2021-style.
So we have another contender to factor into the midfield fight, and I'll be interested to see how much further development Budkowski feels able to sanction in the juggling match between staying competitive this year within the budget cap, and putting the right amount of research and development into next year's car.
Like everyone else, Alpine have their sights really set on 2022's new regulations, and it was interesting in Portugal that he admitted there had been no development on their present power unit as they are creating a completely new one for the A522.
I expect fortunes to fluctuate across the grid, as everyone introduces intermittent updates, but Portugal was an indication that, after a shaky start, Alpine are back on the right track that Renault were following at the end of 2020. I hope their progress continues.
2021
Constructors' standings after Portimao
POSITION
POINTS

4

Ferrari

42

5

Alpine

13

6

AlphaTauri

9