Feature F1 Unlocked
Aston Martin in the mix and plenty of overtaking – What To Watch For in the Sao Paulo GP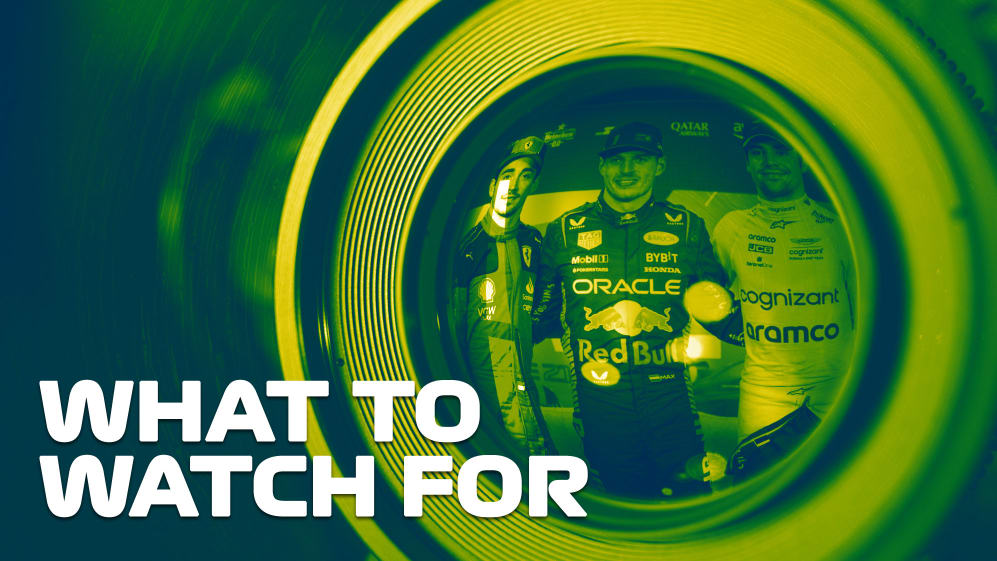 From an important opening lap to a big chance of Aston Martin, and from McLaren facing a fight through towards the podium to plenty of overtaking action, Chris Medland highlights five key areas to look out for on race day at the Autodromo Jose Carlos Pace…
1. A crucial opening lap
Max Verstappen winning the Sprint and starting from pole position on Sunday suggests another clear victory is on the cards for the three-time world champion, but it might not be quite that simple…
READ MORE: Verstappen clinches victory from Norris and Perez in thrilling Sao Paulo Sprint
Firstly, we've seen impressive pace from multiple cars at different points of this weekend, and that makes the start particularly crucial. As Verstappen showed on Saturday, getting into the lead and enjoying clear air is so important at Interlagos this weekend, with tyre degradation proving a challenge in the Sprint.
With little in the way of practice running, teams are tied into their set-ups (unless they opt to start from the pit lane) and if conditions are similar in the race then they're likely to see more high degradation on full tanks of fuel in the Grand Prix.
If Verstappen is beaten off the line by Charles Leclerc or finds himself in the pack for any reason, then the performance he'll need to take out of his tyres could really hurt later in the race – and have an impact on his chances of making progress.
Of course, the same is true for all drivers, and the opening lap could make or break their race.
2. Aston Martin's race pace
One of the surprises of Friday was the performance of Aston Martin, who have been struggling to work out how to get the best performance out of their upgraded car in recent weeks. Both cars started from the pit lane in Austin in order to analyse the new parts, and then Lance Stroll again was a pit lane starter a week ago in Mexico.
That was partly due to the Austin race performance giving the team a feeling they understood their upgrade – but Mexico suggested otherwise, so there were question marks arriving in Brazil.
Those questions were swiftly answered with a strong start on Friday that was backed up with an excellent qualifying performance. Both drivers put in impressive laps on top of the team calling the timing right to get them on track before the rain hit, and as a result Stroll starts from third place ahead of Fernando Alonso in fourth.
READ MORE: Stroll targets podium finish in Brazil after P3 in qualifying as Alonso insists Aston Martin 'know what they're doing'
But as Saturday showed, it is a case of fine margins as both cars struggled in the Sprint Shootout – Stroll being eliminated in SQ1 and Alonso involved in contact with Esteban Ocon – before fighting back in the race to both finish just outside the top 10.
The race pace was encouraging, and that was from a lower starting position of course, so it could be that the Aston Martin pair have enough performance on offer to fight for significant points from the second row in the Grand Prix itself.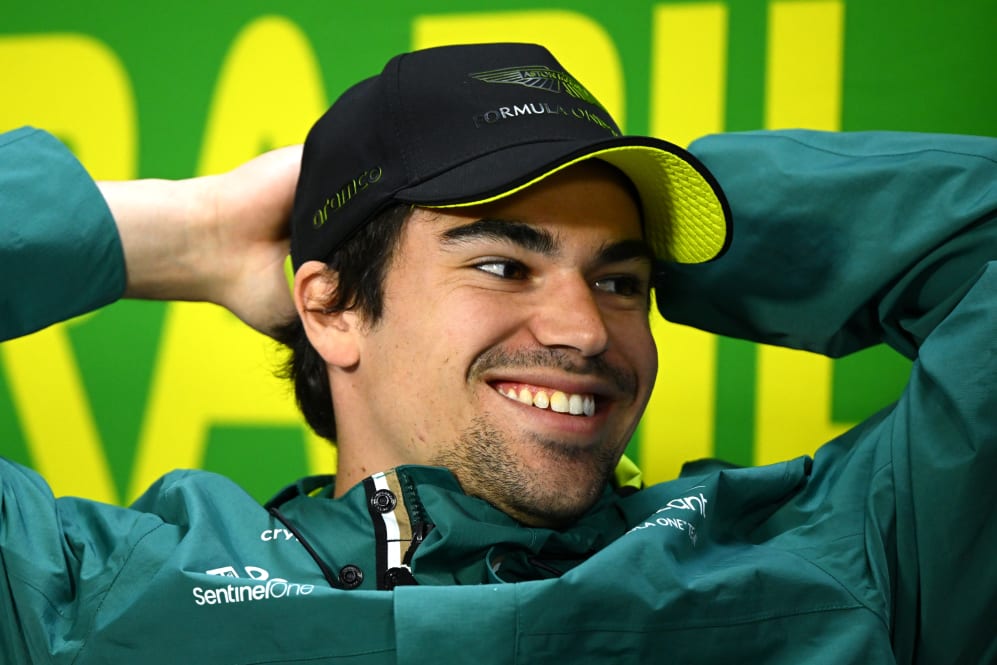 3. McLaren on the charge
Lando Norris was the star of Saturday with his pole position lap for the Sprint and then second in the 24-lap dash itself. But Friday had been a different story.
The pace that Norris showed on Saturday was also on display a day before, but the Briton felt McLaren were too late getting their cars out on track in Q3 and as a result they were unable to get their laps in when the conditions were at their best.
READ MORE: Norris believes he was 'easily' quick enough for pole as he rues McLaren bad luck in Sao Paulo qualifying
That leaves Norris starting from sixth – promoted one spot due to a grid penalty for George Russell – with team mate Oscar Piastri in 10th.
Clearly there's more pace in the McLaren than those grid slots suggest, and last time out in Mexico saw Norris produce an incredible fightback drive to finish fifth on that occasion. How far can he climb up the field on Sunday?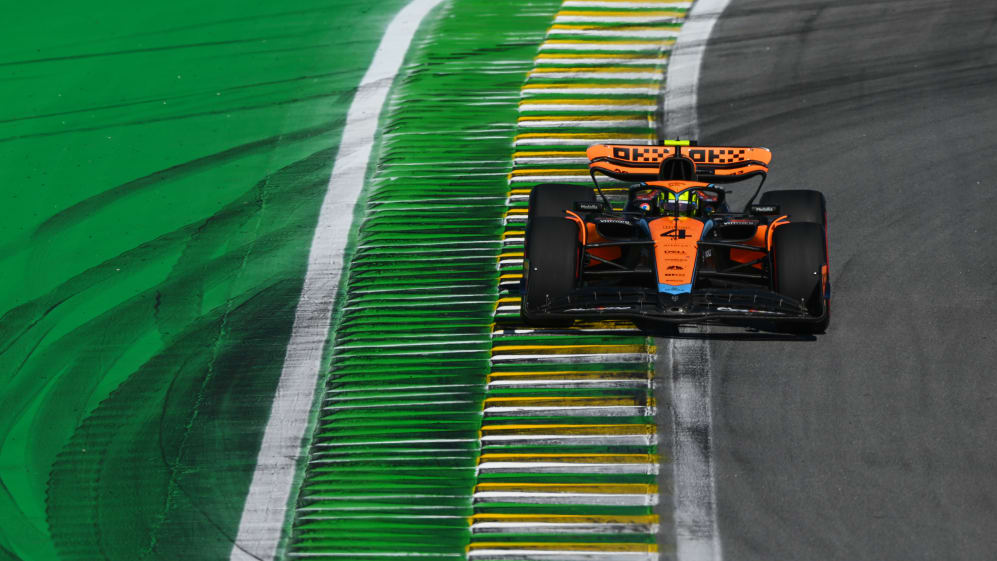 4. AlphaTauri's tough task
Another team that will feel they are out of position are AlphaTauri – but they face an even tougher task then the likes of McLaren.
Simply looking at Saturday, you'd be forgiven for thinking it was a clear continuation from Mexico – where Daniel Ricciardo qualified fourth and finished seventh, and both drivers were running in the points late in the race – after Yuki Tsunoda started sixth and Ricciardo eighth, and more points were secured.
READ MORE: 'Now we know we have a good car' - P6 Tsunoda happy with progression in Sao Paulo
Although the Australian just missed out in ninth, Tsunoda retained sixth and both were putting pressure on Ferrari throughout, in a performance that they admit even surprised them. But Friday was far from as positive, as both dropped out in Q1 in windier conditions and they will need to try and make progress from 16th and 17th across the race distance.
The question now is which AlphaTauri will we get in the Grand Prix? If it's Friday's version then the drivers are in for a very long afternoon, but if it's Saturday's level then they could well be two of the cars providing plenty of action.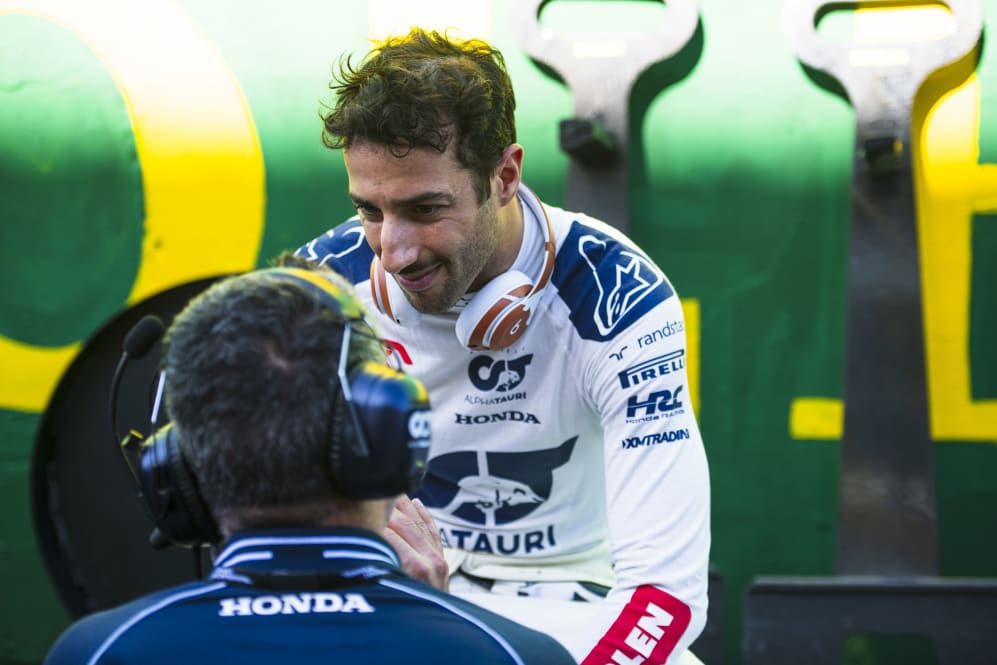 5. A track made for overtaking
And one of the reasons AlphaTauri can remain optimistic is due to the recent history of plentiful overtaking at Interlagos. The track sees, on average, the highest number of overtakes on the current calendar, and the Sprint proved that to still be the case this year with plenty of battling up and down the field, even from those not in the mix for points.
The two DRS zones – one on the run to the finish line and another on the straight between Turn 3 and Turn 4 – have their own individual detection points which open up the possibilities for a driver that has just been overtaken to fight straight back, meaning the attacking car needs to be clever about the timing of its move.
HIGHLIGHTS: Enjoy the best action from a frantic Sao Paulo Sprint
Passes are also possible in the middle sector where we saw Oscar Piastri get Daniel Ricciardo at Turn 8 on Saturday, George Russell pass Lando Norris at Turn 10 and even Fernando Alonso dive down the inside of Pierre Gasly at Turn 12.
Whether there's a thrilling fight for the win or not, there's almost guaranteed to be intense battling somewhere up and down the field.
To read on, sign up to F1 Unlocked for free
You'll unlock this article and get access to:
Live leaderboard data
Epic experiences and rewards
Money-can't-buy competitions