Audi's 2026 F1 entry a 'testament to where the sport is' says Horner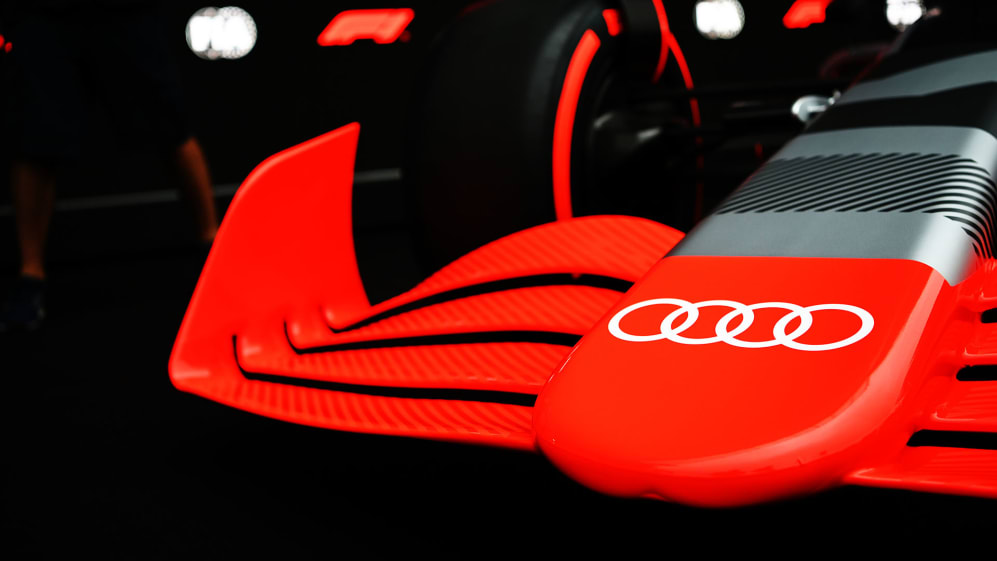 Red Bull team boss Christian Horner has welcomed Audi as a future F1 power unit supplier, describing confirmation of the German manufacturer's 2026 entry as "significant" for the sport.
Audi announced their plans to produce a power unit for F1's new regulations at last month's Belgian Grand Prix, adding that a decision on which team they line up with will be confirmed "by the end of this year".
Reacting to the news and the continued growth of the sport, Horner said: "I think it's great that there are new manufacturers and there's new interest coming into F1.
READ MORE: More efficient, less fuel, and carbon net zero – 7 things you need to know about the 2026 F1 engine regulations
"Audi's announcement is obviously a significant one, with a really first-class brand, and it's a testament to where the sport is – the popularity of the sport – that the manufacturers are looking to re-enter F1."
Audi's commitment came after confirmation of the 2026 power unit regulations, which are aimed at making it more attractive for newcomers to enter the sport and be competitive from the outset.
F1's 2026 power units will maintain the current V6 internal combustion engine architecture, while featuring increased electrical power and 100% sustainable fuels – both key elements for Audi in their decision-making process.
"Of course, the regulations have played a key aspect, and the ability for a newcomer to be competitive is fundamental to the introduction of these regulations," Horner recognised.
READ MORE: Formula 1 on course to deliver 100% sustainable fuels for 2026
"It's great that Audi confirmed their participation and obviously there are others showing interest for the future, so [these are] exciting times for F1 and we look forward to seeing them on the grid in 2026."
It was recently confirmed that Red Bull's proposed partnership with Porsche would not be coming to fruition – but the German brand insists F1 remains an "an attractive environment" in light of the 2026 engine regulations.