Austin star Verstappen predicting even better Mexico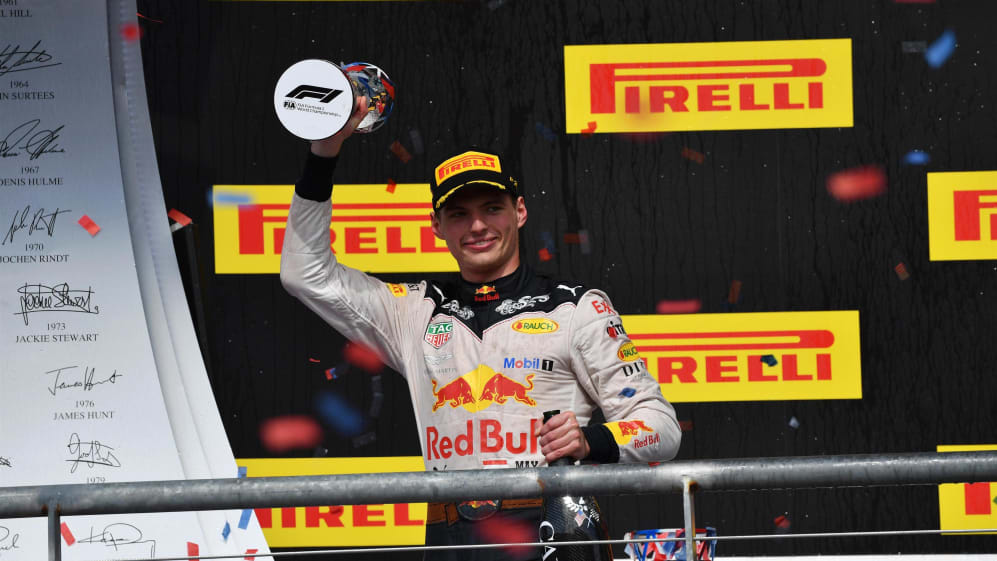 Ever since getting over his wobbly start to his year, Max Verstappen has been on stonking form in 2018, and is currently sitting on a tally of eight podiums – one of those being his solitary win this year at the Austrian Grand Prix. But after running race-winner Kimi Raikkonen close in Austin one week ago, Verstappen is looking to go one better at the Autodromo Hermanos Rodriguez on Sunday – and he reckons his Red Bull RB14 is just the tool for the job.
The Mexico City race circuit presents a particular set of challenges for the teams and drivers. Sitting at over 2,000m above sea level means that the air is less oxygen-dense, with the result that wings are less efficient, tyres are more tricky to switch on and power-unit elements have to work harder to make the engines as potent as they are at sea-level.
But as Verstappen explained, those are all conditions which play into Red Bull's hands in a straight fight against Mercedes and Ferrari...
"I think the engines will be a little bit closer [in Mexico] because it's just a bit more difficult for them to breathe," said Verstappen during the pre-race press conference.
"Downforce-wise, you lose a lot of performance and then it's more about mechanical grip, because even with the biggest wing here, you have less downforce than in Monza. I think our car is very good mechanically anyway – also aerodynamically, but of course that's less of a factor. That's why I think we are normally more competitive on this track than others, even though there is a super-long straight."
Verstappen was voted 'Driver of the Day' at the United States Grand Prix after a stunning afternoon that saw him finish the race just 1.28s behind eventual winner Kimi Raikkonen despite having started P18, and having fended off a late-race assault from pole-sitter Lewis Hamilton.
And with the conditions in Mexico suiting Red Bull's traditional high-rake, high downforce design philosophy – which Verstappen exploited to great effect last year when he took victory in the race – did the Dutchman believe that the track represented his best chance of adding to his win tally in the remaining three races of 2018?
"This is the definitely the best chance for us," he said. "We'll try to set up the car in the best way possible and then we'll find out how we're going to perform. I don't think in qualifying we're going to have a chance, but in the race, we seem to be working a lot better, so I expect this to be better than Austin."