Australia preview quotes - the teams and drivers on Melbourne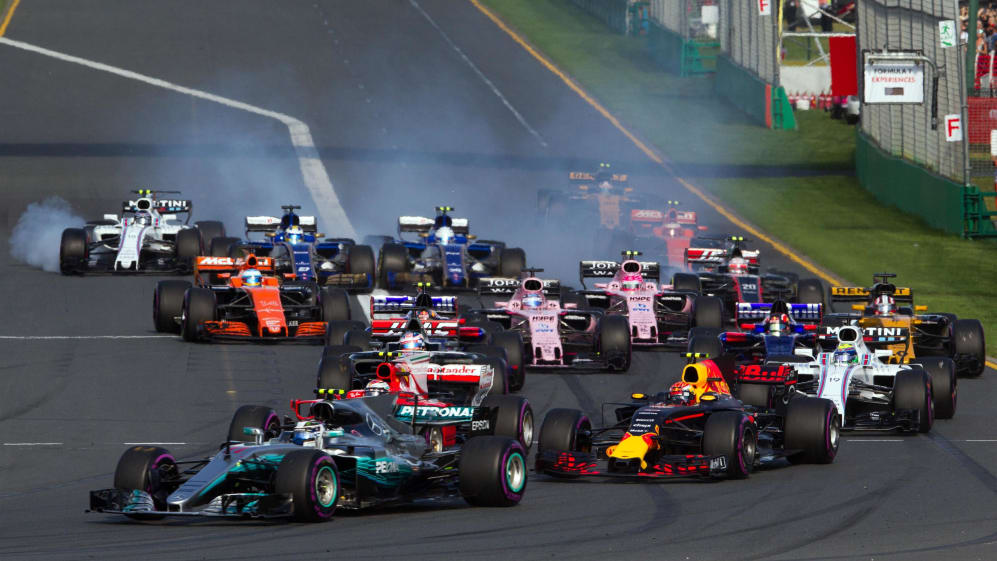 The teams and drivers look ahead to the first race of the 2018 Formula 1 season, which features a record-breaking 21 Grands Prix...
Williams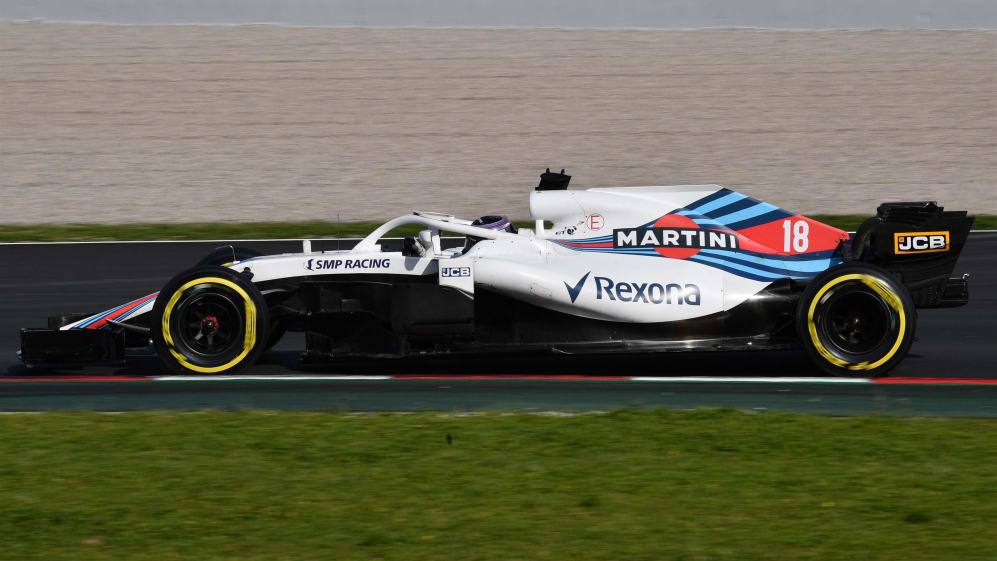 Lance Stroll
"Australia is always a good Grand Prix and I am looking forward to getting back there. It is the start of the season, there is always a great atmosphere, the fans really get into it and you are right there in Melbourne. I shall be excited to turn up. The track itself is bumpy and technical, as well as being narrow, but it is a pleasure to drive and I think we all enjoy going there."
Sergey Sirotkin
"It's the Australian Grand Prix – it's my first race in Formula One, my first race with Williams, and my first race in Australia. It's very exciting and I'm really looking forward to getting there, to start work and to get closer to the lights going out. Looking back at my career, I have always been a racing guy and I've always liked the competition, pushing the limits of myself as well as the limits of others. To win in this environment is the biggest dream you can imagine, so I'm really looking forward to this challenge, to put more pressure on myself and to deliver. It's going to be interesting!"
Paddy Lowe
"We are all very excited to go back to Melbourne for the first race of the season. There are lots of new things this season with a new car, driver line-up, people, regulations and a range of new tyre compounds which I'm sure will make events interesting. The first race is always very special. It is good to get out of the European winter and to the pleasant climate in Melbourne with the enthusiastic crowds. Importantly, there is always a state of tension around where everyone will end up pace-wise with the first qualifying session being the most interesting hour of the F1 season, where we get the first exam results following our year-long build up to put together the FW41. We are excited to see Lance and Sergey in their first race as teammates, and it looks like there will be some close competition as all the teams appear to have done a fantastic job over the winter. And whilst that might make things difficult for the teams, it is great for the fans, so above all else, we hope to put on a great show for everyone in Australia."
Toro Rosso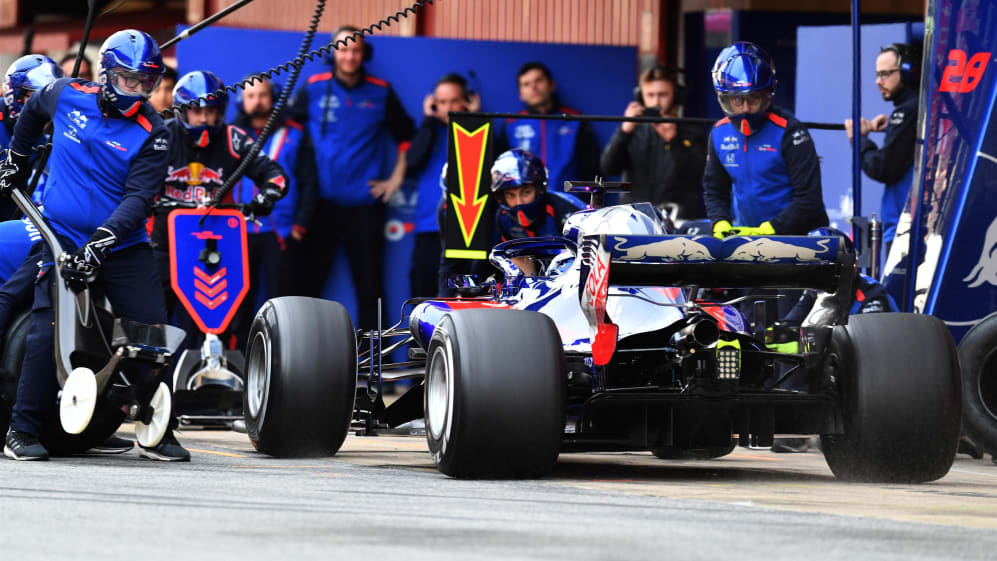 Pierre Gasly
"I am very excited to get to Australia because it is the first race of the year but it is also the beginning of my first full season in Formula 1. It will definitely be a special weekend for me and I'm really looking forward to it! I've been there as a reserve driver for Red Bull Racing a couple of years ago, but this will be the first time that I finally race there - a new track for me, which is always very exciting. The first time I went to Australia I came back home and I told my parents that if one day something happens and for any reason I need to change goals and move from France, I would go and live there because I fell in love with Melbourne! The people are so friendly, helpful and they are smiling all of the time. When I was there the weather was great and the city was amazing, so it was a pretty good first impression of the country - it's a place I really like!!"
Brendon Hartley
"Thinking about Australia it's probably the race I'm looking forward to the most. It's the first race of the season and it's been a few months since all of us got to take the race start, so there's a lot of adrenaline and excitement. Also, it will almost feel like a home race for me. There's clearly a big difference between Australia and New Zealand, anytime you talk to an Aussie or a Kiwi you learn that pretty quickly! When I was back home in New Zealand, every second or third person I spoke to said they were coming to Australia, so I'm hoping to see a few Kiwi flags around which will be quite a special moment for me! Some of my very good friends are Aussies - we always have this rivalry, especially in sport - but I find that when we're away from Australia or New Zealand and come across each other in Europe we always have a lot in common and get along very well, so the rivalry isn't as bad as people might think."
Mercedes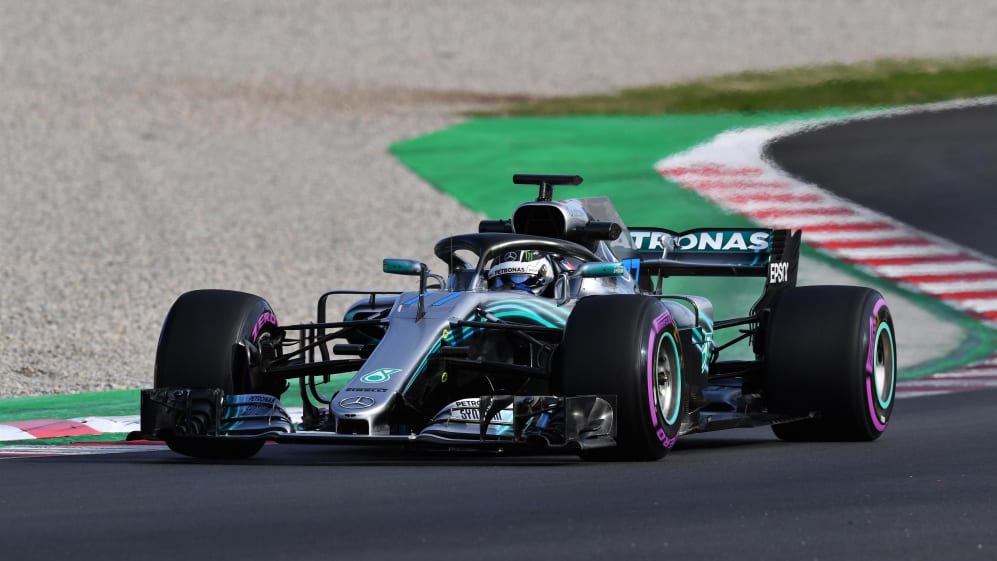 Toto Wolff, Mercedes Team Principal
"We're excited to go racing again. Everything we've done over the past months were just the first steps on the road to start our 2018 campaign – from the first build of the car to the first fire-up, from the launch in Silverstone to testing in Barcelona. Now, it's time to find out what we've got: like the old saying goes, when the flag drops, the bullsh*t stops.
"Last year, the competition was very close and there was no moment where we could afford to relax. Ferrari put up a very tough fight and we had a proper battle between silver and red. This year promises to bring an exciting three-way fight between us, Ferrari and Red Bull. Everyone in Brackley and Brixworth has worked extremely hard over the past months to make sure we enter that fight with the best machine possible.
"Both our drivers seem reasonably happy with our new car, but it remains yet to be seen how well it performs when driven in anger. The reduction in the number of power unit components means that reliability will again play an important role in 2018. Our reliability in testing looked good but we need to be careful to draw any conclusions from that – despite getting some good mileage with the new car in Barcelona, many of its components have not even come close to the life they need to complete during the season.
"We will tackle this new season with the same dedication, team spirit and energy that has made us strong in the past. We start this long season on zero points like every one of our rivals. And we have to give it everything to be successful again this year."
Force India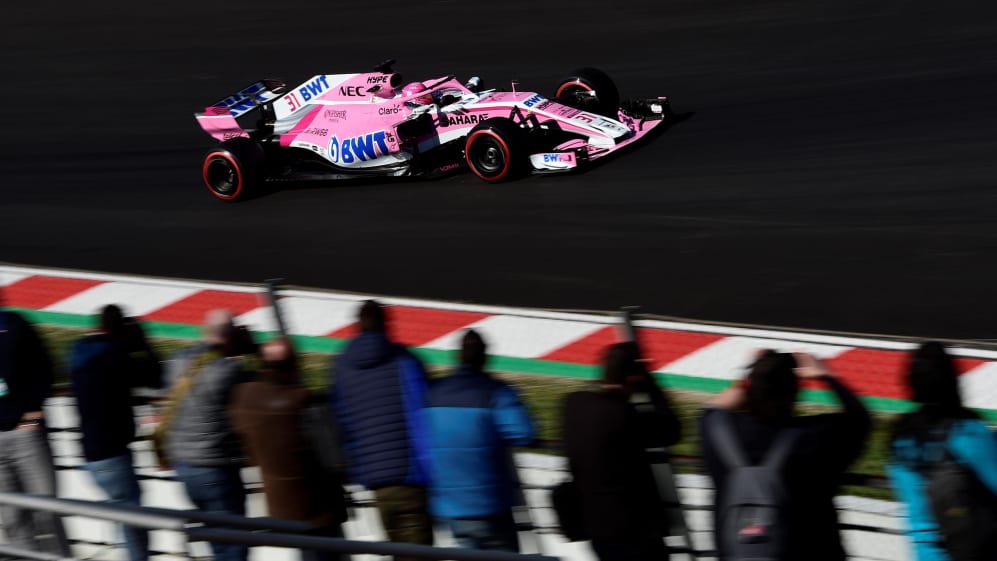 Sergio Perez
"The race in Melbourne is something I look forward to all winter. It's a really cool place to start the season. I love the city and it's probably one of my favourite places to visit.
"You always arrive in Melbourne full of hope. There are lots of unanswered questions and it's when you really start to understand your competitiveness. At the same time, it's not a typical race because it's usually quite unpredictable. Often, just finishing the race is the key to getting a good result.
"I feel in good shape and ready for the season to start. I want this to be my best year in Formula 1 and I want to be back on the podium. During testing we saw that all the midfield teams are quite close together in terms of performance. I also think the gap to the front of the grid is smaller. Let's see what happens."
Esteban Ocon
"It has been a long winter with a two-month training camp for me in the Pyrenees, but hopefully all the hard work will pay off now the racing is starting. I can honestly say I'm in the best shape of my life. I feel ready to go racing again. Testing is one thing, but now we will get the real answers in terms of our performance.
"Melbourne is a fantastic place. I think everybody in the team enjoys going there. The weather is usually nice and there's extra excitement because it's the start of the season. The atmosphere is brilliant all weekend and the fans give you lots of energy. I think it's a perfect place to start the season.
"I'd like to think we can fight for points in Melbourne. We had a really solid second week of testing in Barcelona. I feel comfortable in the car and it's very consistent. We have new parts coming for the race so hopefully that's another performance step."
Sauber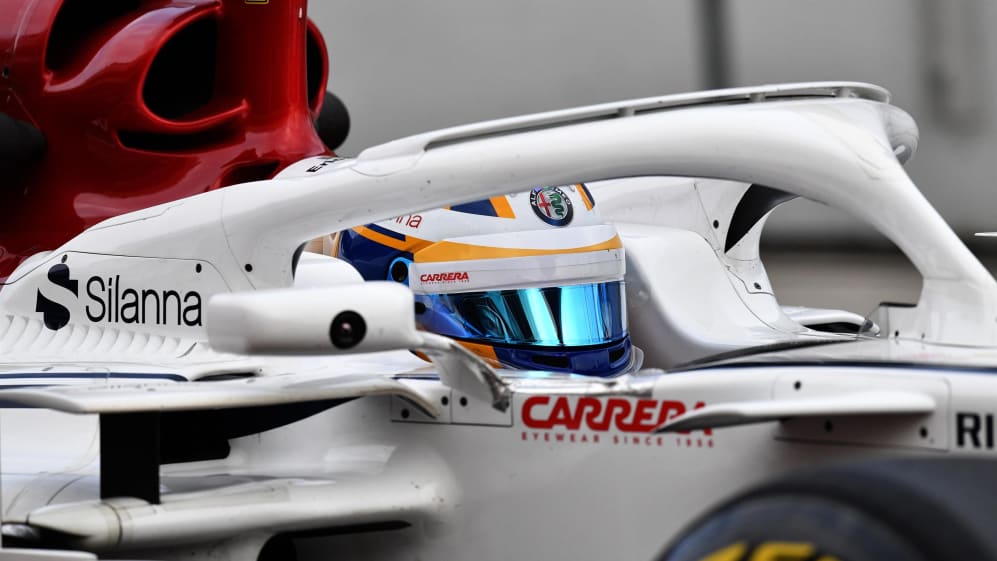 Marcus Ericsson
"We are ready and looking forward to the first Grand Prix. It is always exciting to kick off the season in such a fantastic location, and on a track that is fun to drive. I am looking forward to seeing our new car on track for the full race weekend for the first time.
"Winter testing was useful in terms of gaining a general understanding of the car's behaviour and potential. Now, we are moving to the next step when we will start to understand where we are in relation to our competitors. I look forward to it all and can't wait to be back on track in Albert Park."
Charles Leclerc
"The first race of a season is always exciting for a driver, but this being the first Formula 1 Grand Prix of my career makes the occasion even more special. Driving on the circuit in Albert Park will be a new experience for me, and I look forward to the challenge. With it being the opening race of the season, you can really feel the excitement and energy there.
"Over the past weeks, I have got to know the team well, learned all of the relevant procedures, and was able to get a first impression of the new C37 during winter testing. I am eager to now spend a full race weekend in the car and work with the team to understand how we can maximize our potential."
Frederic Vasseur, Team Principal
"We are starting off the new season with quite a few changes. First of all, we are returning to the paddocks with an iconic Title Partner – Alfa Romeo. Our new car, the C37, is equipped with the 2018 Ferrari engine. Recent winter tests in Barcelona have given us a first understanding of its potential, and we will continue developing it throughout the year.
"We also have a new driver duo. Marcus has a lot of experience and has become a key part of the team over the past three years. Charles is joining us for his debut season in Formula 1. It is always exciting to see a rookie experience his debut in the sport. I look forward to starting off the 2018 season on a positive note."
Red Bull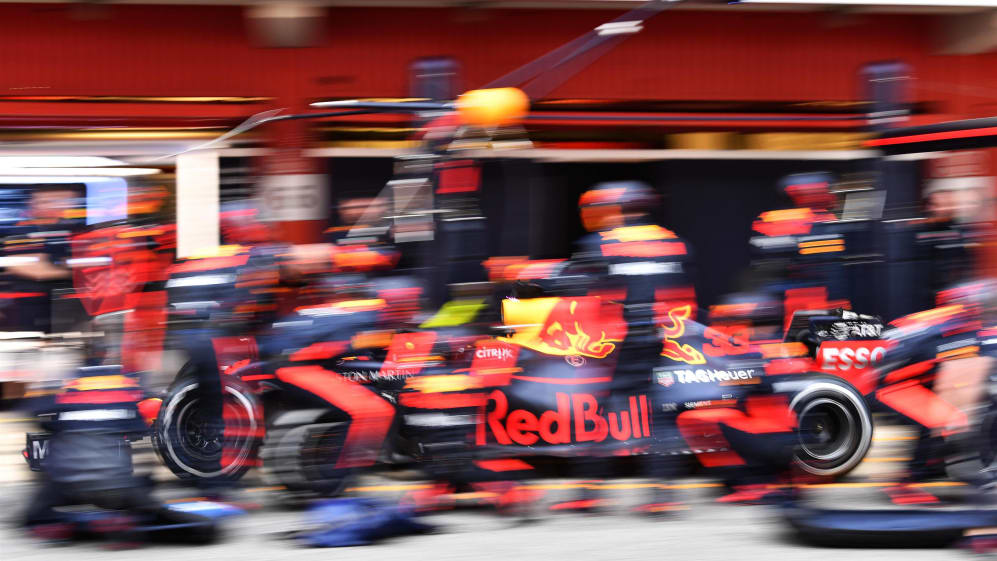 Daniel Ricciardo
"G'day folks. Starting the F1 season in Australia means there is so much hype and so much build up, now with me being the only Australian on the grid there is extra attention, extra questioning and expectation. It's a lot but it's fun, it's cool but it does mean I usually leave that weekend needing 48 hours of pure serenity and quietness.
"Melbourne in 2017 was a combination of my errors and some misfortune, I crashed in qualifying and then we had a technical issue for the race. We were all putting our hand up saying "my fault" last year so 2018 is definitely time to get what we deserve in Melbourne, or get what we came for, that sounds better.
"Getting in the RB14 for the first time was really sweet, hearing it fire up and seeing it with the new bodywork gets you excited for the year. The RB14 compared to the RB13 at this stage last year is a lot different. To start with, getting into the car is a lot harder. There is a fair bit of aerodynamic change this year, real enthusiasts will see it straight away and spot the differences, the main one being the shark fins have gone and obviously the addition of the halo.
"I can't wait to get the season started, I'm hanging out to get back on the track and these new cars are very fast, looking forward to seeing you all out there!"
Max Verstappen
"I always enjoy going to Melbourne, I like the country and the temperature which is always a welcome change compared to Europe at this time of year. The fans are very passionate about racing and especially Formula 1 as it has a great history in Australia.
"Albert Park is not the easiest track to overtake on, we will try our best but the straights are not quite long enough and a lot of the corners leading to the straights are 90 degrees, this makes it hard to set-up a pass. Turns 11 and 12 are the fastest corners and really cool to drive, especially in qualifying with low fuel in sixth or seventh gear.
"The trees around the circuit sometimes make your braking markers hard to spot with shadows, it's quite normal on a street circuit but makes it more challenging for us to get it right. We are hoping to have made a large step forward this year and be competitive from the start, to have a fast car from race one and continue for the rest of the season would be great."
Renault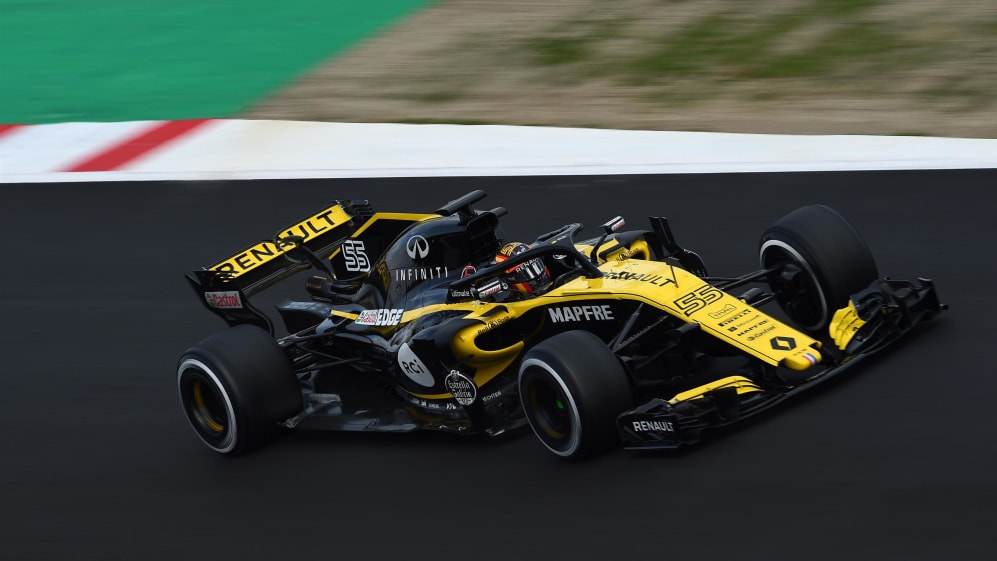 Nico Hulkenberg
"I feel positive. We've collected a lot of miles and data over winter testing which isn't always the case, so that's really beneficial to the team. I have a year's worth of experience with the Renault family so that's a good advantage for the first race.
"We've certainly made progress, not just over the whole of 2017 but also over the winter. We won't know anything, or where we're at exactly, until Saturday's qualifying. I'm ready for that challenge and excited to get down to it and give it my all."
Carlos Sainz
"I'm ready and if there's a race you're ready for, it's Australia. You've been thinking and preparing for it for months, so it's a race which brings high levels of motivation. I've done my best to pass the time through the off-season, I've done a lot of training, driven at Rallye Monte-Carlo and enjoyed testing in Barcelona.
"But now the time has come to get down to it and we have to refocus the body and the mind to getting the best results in 2018."
Cyril Abiteboul, Renault Sport Racing Managing Director
"Ahead of us is a very long 21-race calendar during which many things will happen. This puts a premium on stability and consistency, which we feel we have increased as we enter our third year as Renault Sport Formula 1 Team.
"We are totally realistic that the midfield is very close, but our objectives are to start the season in the way we finished 2017: united, dedicated, racing hard and pushing all the way."
Haas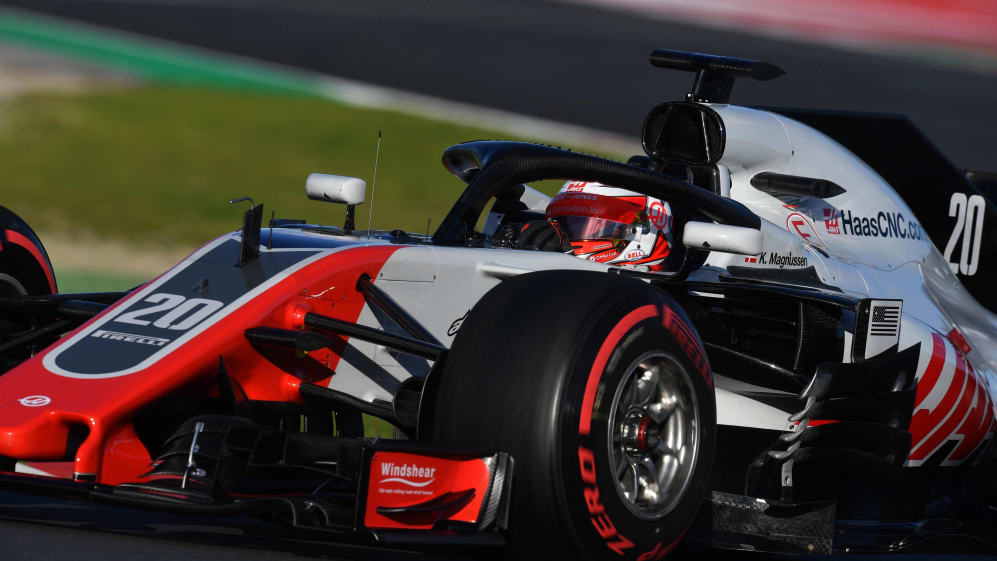 Romain Grosjean
"It's great that we've done very well in Australia over the last couple of years. It shows that the car has been well built and ready to go. Hopefully, that's the same this year, then we can put on some performance during the season and keep up the development."
"Early on in the season it's really key to get reliability. It allows you to get results you maybe weren't expecting. Hopefully, that's going to be on our side, then we can score quite a lot of points early on and stay in the fight for a good constructors position."
"Testing went pretty well. The first week was challenging with the weather conditions. The second week we worked very well. We did some great laps and worked through the program we wanted to do, which was great. I think that's the best we could prepare for the season. Obviously, every track is different, and we're going to face different temperatures and things like that, but we've done as much as we could."
Kevin Magnussen
"Australia's cool because it's part street circuit, part road course. It's got the feeling of being a street circuit, but it has the flow of a permanent road course. It's tricky because it's bumpy in places, braking zones are twisty, and corners are tight in places. That said, it still has some good, high-speed sections like Turn 11.
"The chicane there is really, really fast with the current-generation car. It's just exciting to be in Australia. It's the first race of the year and that brings a special feeling."
It's going to be a good season, another good season. The first two for the team have been quite successful. It's going to be difficult to improve them but, of course, that is our aim. I think simply if we get points [in Melbourne], we'll be happy. We'll go from there."
__Guenther Steiner, Team Principal __
"Every season, or at least just before the start, is the most challenging, as you don't know what you're going to be in for. You don't know how strong the opposition is. It's always a challenge, but there's not one more than the other. It's always a big challenge every year.
"Double points is always the best finish. Getting into Q3 with both cars, that is our aim this year, because then, anything can happen."
Pirelli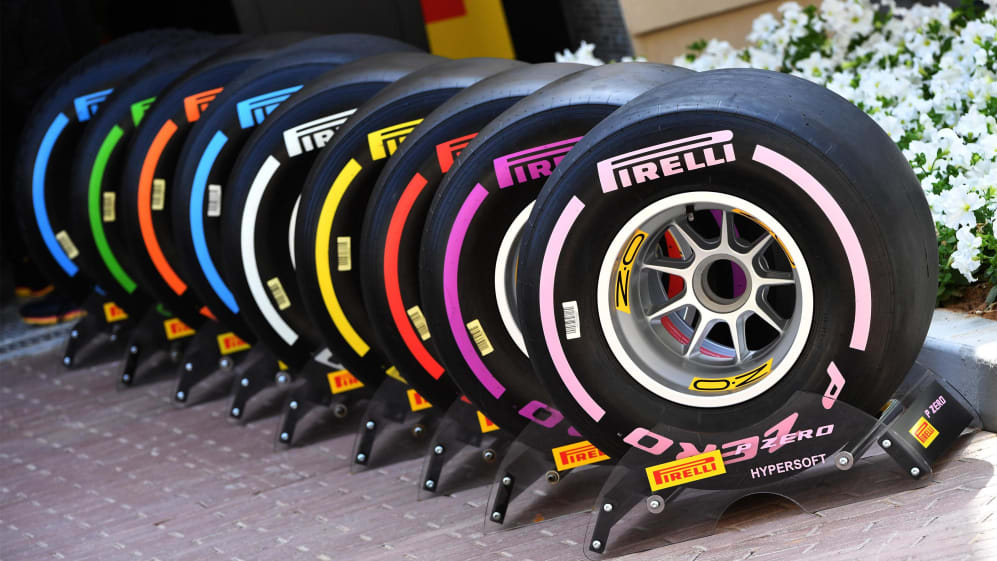 Mario Isola, Head of Car Racing
"Barcelona testing already provided an indication of the step forward in performance taken by the 2018 cars and compounds, and we should see this carried through to the very different conditions in Australia. Exactly what those conditions could be is yet to be seen: the weather at this time of year in Melbourne can vary from cold and wet to very warm.
"From what we can see so far, this year's softer compounds should open up the possibility for either one or two pit stops this year, as opposed to one for the majority of drivers last year. As usual at the first grand prix of the season, there are still a number of questions to be answered, but we hope to see an exciting race with tyre strategy playing a key role."
McLaren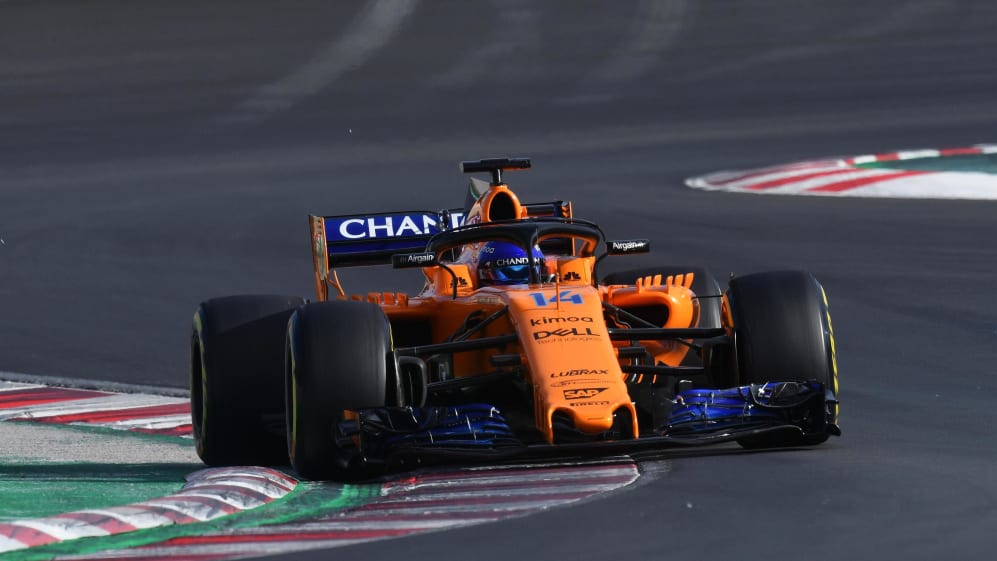 Fernando Alonso
"Finally, time to go racing! This isn't my first time racing this year of course – I've already done a 24-hour race in Daytona and have a very busy season ahead of me – but I'm really excited about getting behind the wheel of the MCL33 for the first grand prix of the year.
"Our car showed a lot of potential in winter testing and, although we know we still have a lot to work on, we've already learned a lot about the package and how all the new elements to this year's car work together. Australia is its first real test, and we need to work hard all weekend to bring all the ingredients together.
"Nobody can ever predict how other teams will perform at the first race of the season and that all contributes to the excitement. Melbourne is a great track and, after what feels like a long winter, I'm really looking forward to seeing what we can do."
Stoffel Vandoorne
"Melbourne is a really cool season opener. The first race coincides with my birthday, and I've got great memories from last year as it was my first grand prix for the team as race driver. Now that I've got my first full season under my belt, I'm heading to Australia feeling confident, relaxed and refreshed, and I can't wait to go racing again.
"I've been working hard all winter on my training and spending a lot of time with the engineers back at the factory to prepare for this year. Although the regulations have stayed relatively stable, there's still a lot to learn and our package in particular is very different from last year. It'll also be interesting to see both the drivers' and fans' reactions to the very first grand prix with the Halo.
"I'm really excited – it's the start of a new challenge for all of us. I'm keen to maximise all the track time we have on Friday to work on set-up to suit the circuit conditions and prep for the weekend ahead. We won't be getting carried away as we don't yet know for sure where we stand compared to the other teams, but now the winter is over we all can't wait to get started with F1 2018."
Eric Boullier, Racing Director
"A new season, and a new chapter for McLaren in 2018. With the many developments within our team over the past six months or so, it brings me great excitement and pride to see everything coming together and the new McLaren Renault MCL33 hitting the track in Melbourne.
"We didn't have the reliability we had hoped for in winter testing, but all the issues we faced have since been addressed back at the factory. There's a huge amount of work going on behind the scenes to ensure we leave no stone unturned in our quest to extract the maximum pace we can from our new package from the first race.
"We're not expecting miracles to be worked overnight – far from it – but what we do know is that we'll give it our all this weekend."