Feature
Australia stats - Vettel puts Ferrari on top for first time since 2012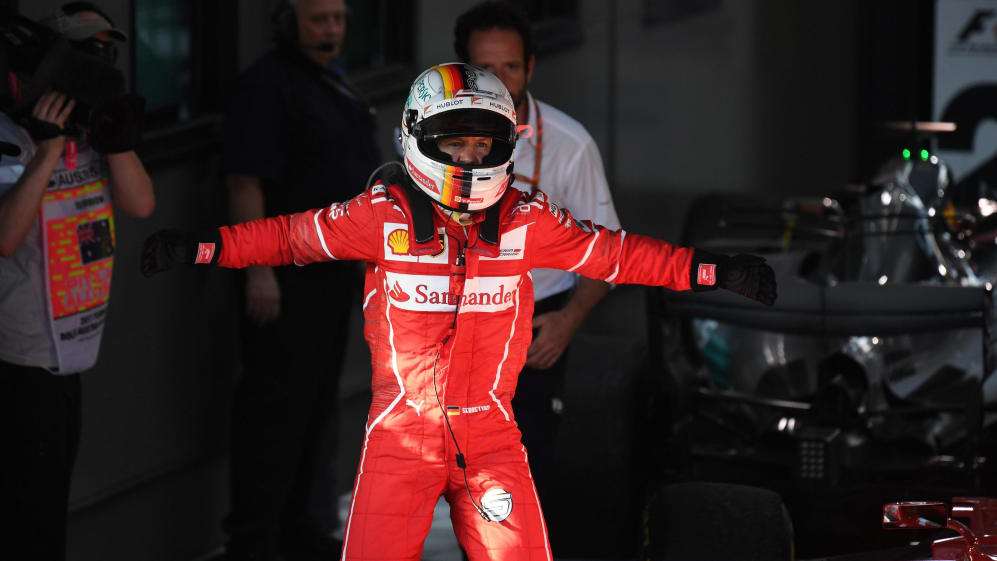 After a winless season in 2016, Ferrari kick-started F1's brand-new era in the best possible way in Australia…
Sebastian Vettel secured Ferrari's first win in a season-opening race since Fernando Alonso won on his debut for the Scuderia in Bahrain in 2010. You have to go back even further for Ferrari's last win in Australia: 2007, when another debutant - Kimi Raikkonen - triumphed.

It was Vettel's 43rd career victory, his fourth for Ferrari, and his and the Prancing Horse's first since the 2015 Singapore Grand Prix, 28 races ago.

It's only the second time in his career that Vettel has won the opening round of the season. The other time was in 2011 when he dominantly led the championship from start to finish…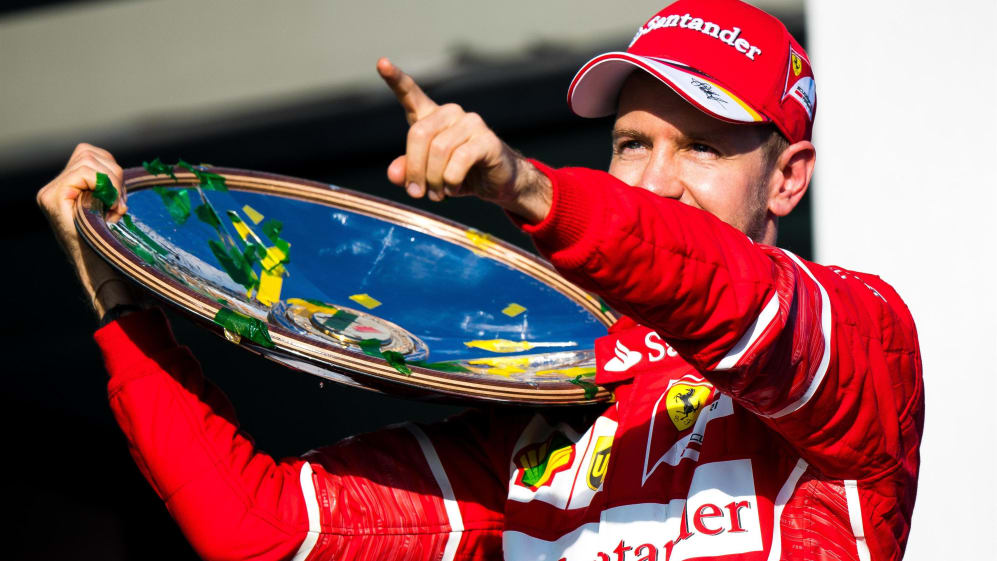 And speaking of championship leads, Vettel is the first non-Mercedes driver to lead the world championship since… Sebastian Vettel, who was on top at the end of his title-winning campaign in 2013.

Ferrari meanwhile now lead the championship for the first time since Japan in 2012 - 1,625 days in total. Then again, that's perhaps not surprising - Vettel's win was only Ferrari's ninth since 2011…

For the second year in a row, the race was won by the driver starting from P2. On both occasions, Hamilton was on pole - in fact the Briton has now only converted two of his six Australia poles into victory.

With second place however, Hamilton did add a 105th podium finish to his racing CV, and is now just one rostrum behind Alain Prost for second on the all-time list. Michael Schumacher holds the record with an astonishing 155 podiums.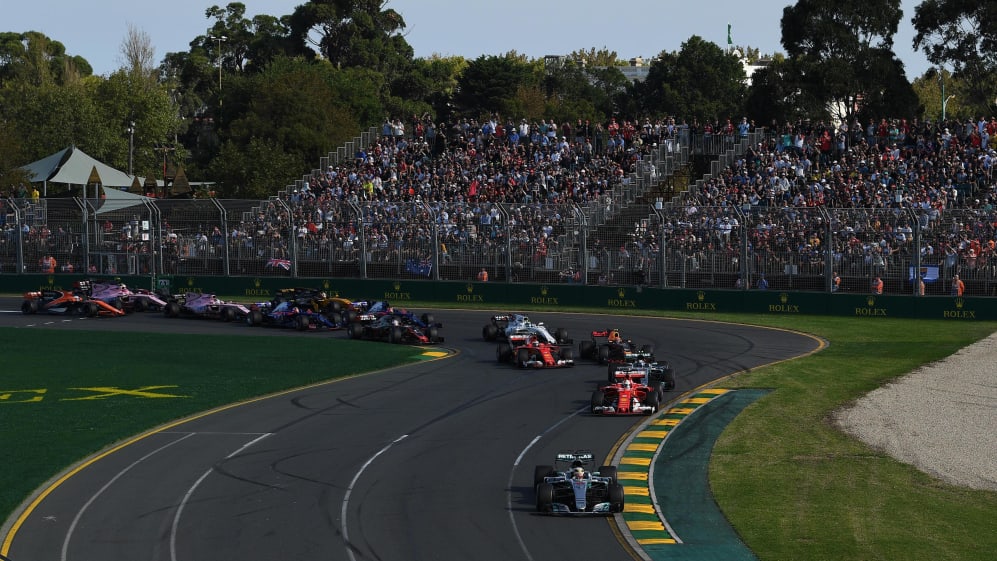 Hamilton may be a way off matching Schumacher's podium record, but he did join the German legend as one of only two drivers in F1 history to have led more than 3,000 laps. Similarly, Hamilton and Schumacher are the only drivers to have led over 100 races.

Valtteri Bottas capped his debut race for Mercedes with his tenth career podium. The Finn is the fourth driver to stand on podium for the Silver Arrows since their return to F1 in 2010, following Nico Rosberg, Michael Schumacher and Lewis Hamilton.

Kimi Raikkonen missed the podium in fourth, but the Finn did add to his impressive tally of fastest laps, taking the honour for the 44th time in his career. Only one driver in history has more than Raikkonen - and again it's Michael Schumacher with 77.

Schumacher's lap record for Melbourne - 1m 24.125s from 2004 - remained intact, despite pre-race predictions that it might fall. The outright fastest ever lap around Albert Park did fall this weekend however, courtesy of Hamilton's pole lap.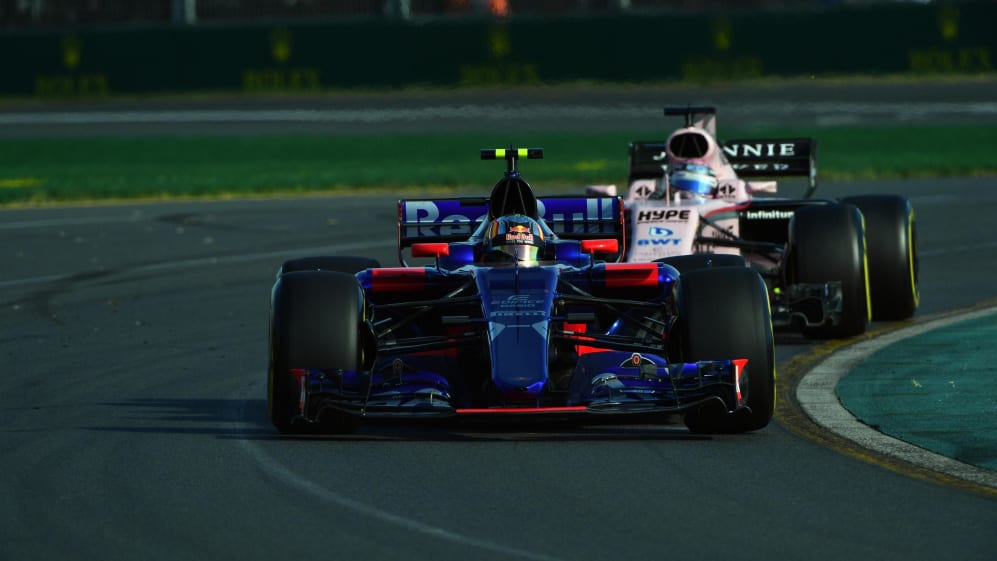 Fifth place represents Max Verstappen's best finish in Australia in three attempts, but Red Bull won't look back on the race with particular fondness. For the third year in a row they failed to get one of their cars on the starting grid, though Ricciardo did eventually start the race from the pits.

Felipe Massa kept a happier three year streak going - for the third successive race in Australia he finished in the top six.

Force India and Toro Rosso joined Mercedes and Ferrari in getting both of their cars home in the points.

In finishing tenth, Esteban Ocon picked up his first F1 point in what was his tenth race. The Force India driver is the 36th Frenchman to tally in Grand Prix racing.

For Toro Rosso it's the second year in a row they've scored points with both cars in Australia.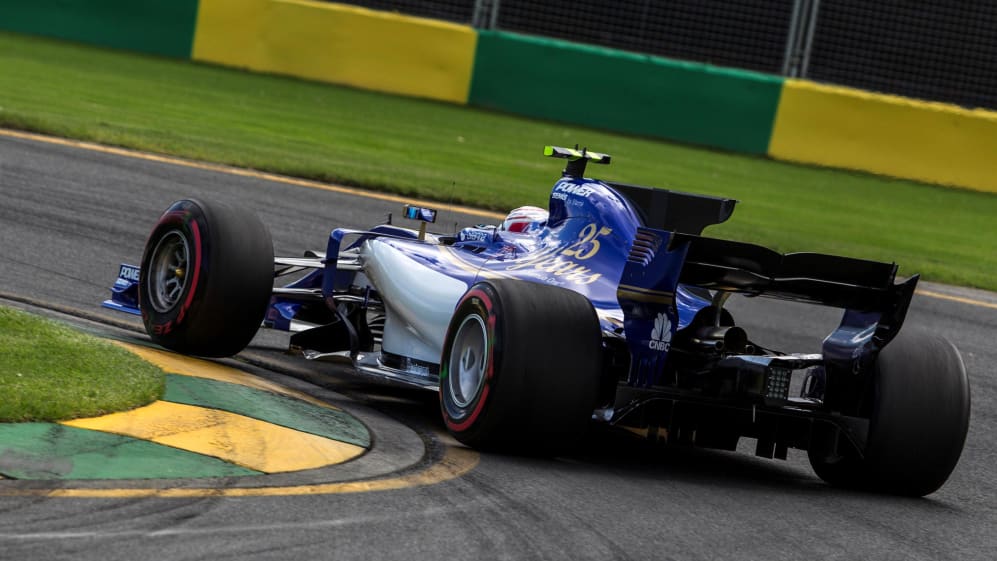 Daniil Kvyat in particular will have been delighted to reach the chequered flag having not even made the start in Australia for the last two years. His ninth place matches where he finished on his debut for the Italian team in 2014.

And not only did Kvyat score points, he also surpassed Vitaly Petrov for the most starts (58) by a Russian driver in F1.

Elsewhere, Antonio Giovinazzi finished 12th on his Grand Prix debut for Sauber. That's the best finish for an Italian since the 2010 Korean Grand Prix when Tonio Liuzzi was sixth. Having said that, before today, no Italian had raced in F1 since the end of 2011…

And finally, since 2000, 11 of the 17 round one winners have gone on to win the title. Will Sebastian Vettel join the 11 or the unlucky six?