Australian F2 racer Oscar Piastri named as Alpine's reserve driver for 2022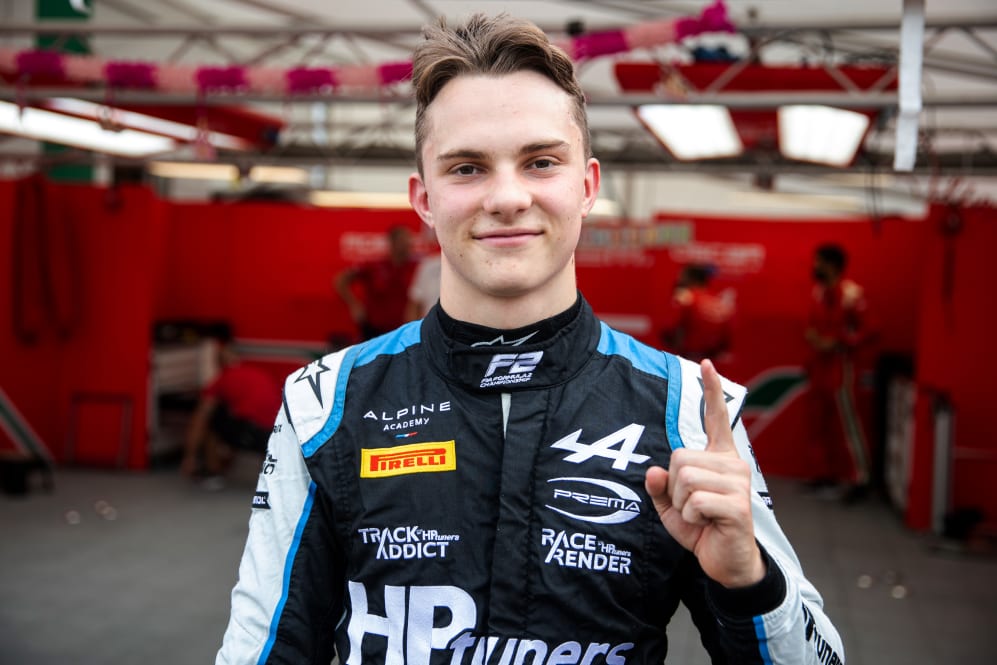 Australian Oscar Piastri has taken one step closer to a Formula 1 race seat after Alpine promoted him to the role of Reserve Driver for 2022…
Piastri, 20, joined the Alpine Academy in 2020, having triumphed in the 2019 Renault Eurocup series and went on to win the F3 title at his first attempt in 2020.
He stepped up to F2 this year and is currently leading the championship with two rounds to go, having clocked up three wins, seven podiums and three pole positions.
As part of his role as Reserve Driver, Alpine say he will have an "extensive testing programme to continue his preparation and training for a future Formula 1 race seat".
Oops! Error retrieving Twitter post
"I'm super excited to be joining Alpine F1 Team as Reserve Driver," said Piastri. "I'm looking forward to being much more involved with the team and contributing to its intended success next season.
"The Reserve Driver role is the next step towards my aim for a race seat in 2023, which is very exciting. I've proved myself in the junior formulas over the last couple of years and feel like I'm ready for Formula 1 now along with the trackside experience at race weekends, we will put together a substantial test programme in order to keep developing myself to grow even more prepared for a race seat. I'm very thankful to Alpine for their support.
"We've enjoyed two very successful seasons together in the Academy and I'm grateful for the faith they've put in me for this next step with an eye on a bigger future. My focus now is finishing the Formula 2 Championship in the best possible way with Prema and I'm looking forward to being back in the car and pushing hard on track."
WATCH: F1's Head of Aero gives us an exclusive insight into how the 2022 car was designed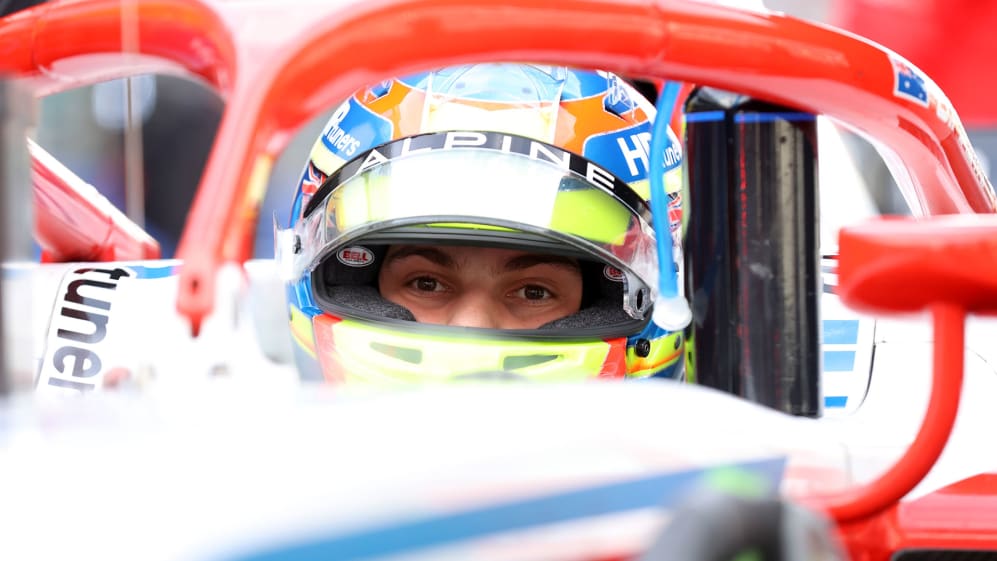 Alpine CEO Laurent Rossi added: "Oscar's natural talent is clear to see, so we're very proud and privileged to have him as part of our team as our Reserve Driver from next year. Not only does Oscar have the on-track skills, as demonstrated over the last couple of years in the junior categories, but also the maturity and composure that makes him really stand out from the rest.
"At Enstone he has been a real asset to the team as he has aided the simulator and testing programme and I am certain he will continue to do so in his new role. The next step will be to consistently attend Grands Prix to fully integrate with the race team, learn what is expected of an F1 driver and be ready for when the opportunity comes.
"In addition, we look forward to having Oscar's input and expertise in driving the team forwards next year. Oscar's graduation highlights the success of our Alpine Academy and underlines its strength as one of the best young driver programmes in motorsport. We look forward to seeing our young talents continue to blossom through the years to come."
READ MORE: Moving to Europe and taking titles: Oscar Piastri on the moments that made him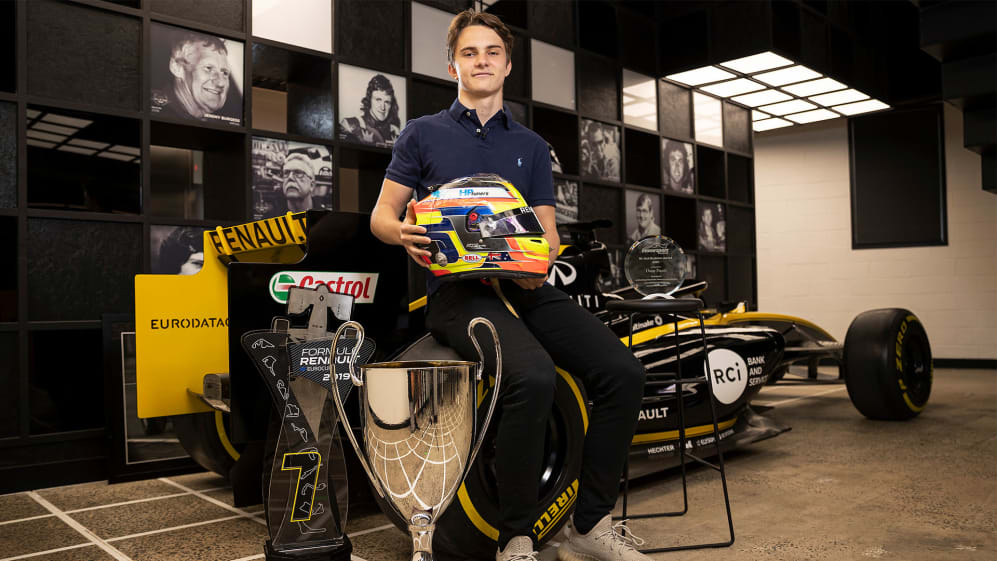 Lawrence Barretto, F1.com Senior Writer, says:
With Guanyu Zhou set to become the first full-time Chinese race driver in Formula 1 with Alfa Romeo next year that means despite Piastri being in great shape to join an elite club to have won back-to-back F3/GP3 and F2 titles that includes only George Russell and Charles Leclerc, there is no space for him on the 2022 F1 grid.
Alpine are keen to keep and progress the talented Australian, so moving him into the role of Reserve Driver, which this year has been held by former Red Bull and Toro Rosso driver Daniil Kvyat, makes a lot of sense.
READ MORE: Steiner 'cautiously optimistic' that Haas will return to midfield fight in 2022
He has already driven old-spec F1 machinery on multiple occasions as part of his tie-up with the academy, but his seat time will increase significantly as part of this promotion.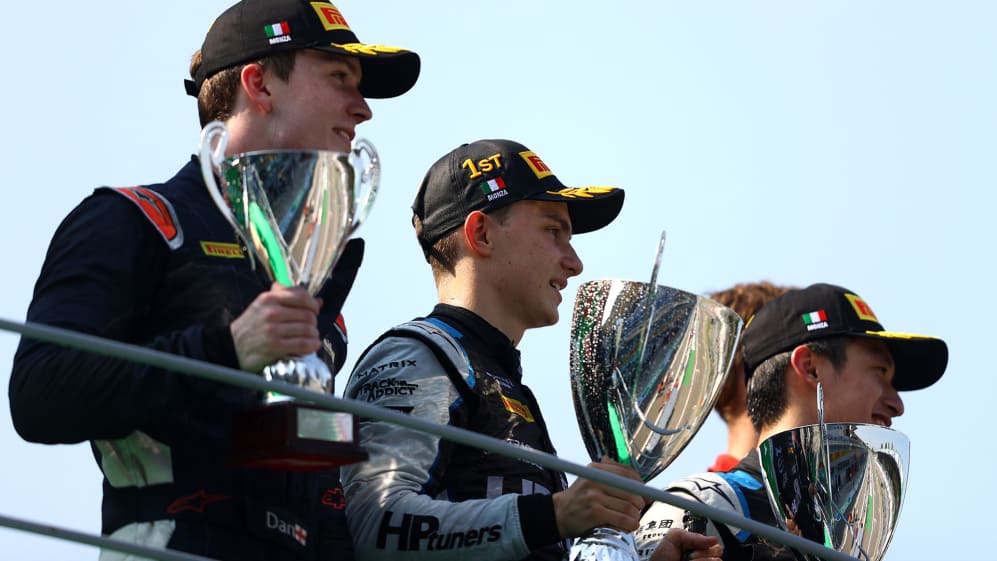 With limited testing in F1 machinery available to young drivers, Alpine's programme is among the best in terms of giving them time behind the wheel.
Piastri will hope to continue to impress Alpine in this new role while acquainting himself with life embedded in a F1 team next season in the hope that he can find a seat in 2023.
Should Alpine and Fernando Alonso choose not to end their journey at the end of 2022, when his contract expires, the French manufacturer have the option of promoting Piastri. Multiple other contracts are up for renewal, too, so a move to another team is also a strong option should Alonso stay on alongside Ocon.
READ MORE: 23 Grands Prix, a new venue, and the return of some classics – 5 key takeaways from the 2022 calendar reveal