Feature
Austria preview quotes – the teams and drivers on the Red Bull Ring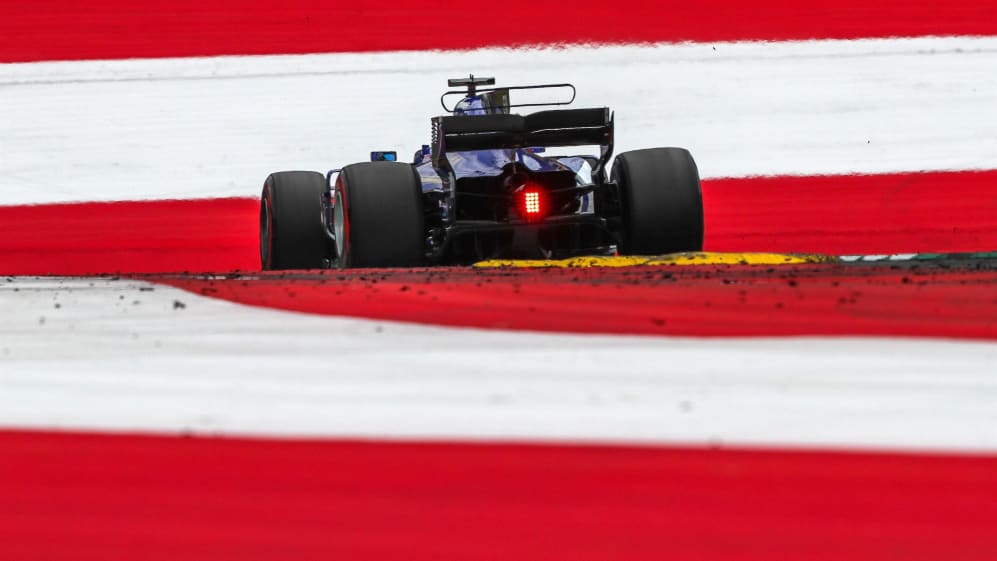 Just one week on from the French Grand Prix, the Formula 1 runners and riders now head to the small but perfectly formed Austrian track. Here's how they were feeling ahead of the weekend.
Red Bull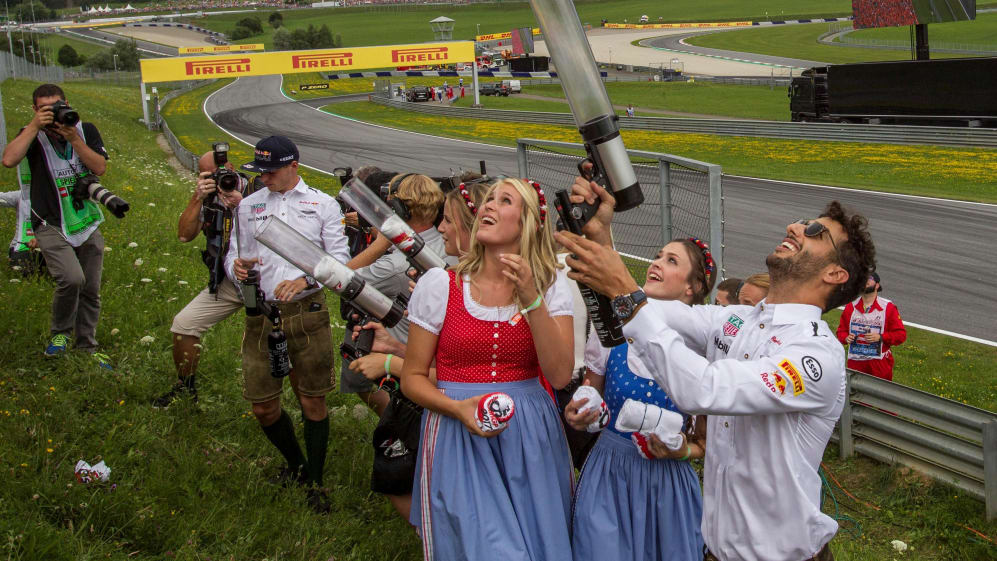 Daniel Ricciardo
"Austria is a short lap, but a very busy one. It's pretty hectic. The middle and last sectors are really fast, in fact the final two corners are my favourite, especially in the current cars. The race is intense and feels high paced from start to finish so you have to concentrate hard. As the lap is so short there is no room for error – one little mistake will cost you, as all the times are very close.
"Austria also brings up one of my favourite dishes of the year, Wiener Schnitzel! A little bit of cranberry and fresh lemon on the side and I'm happy, I'll probably put down between six and twelve over the weekend [laughs]. It's good to see all the Red Bull and Austrian fans out over the weekend as it's the team's home race. The stands are always packed and the hills are awesome once the sun is out, so good energy all around."
Max Verstappen
"The Austrian Grand Prix is always a special one. It is of course the home of Red Bull so we have a good following of Austrian fans and also a lot of Dutch. Two years ago I was on the podium so it would be really nice to get back up there this year in front of all our supporters.
"Last year ended way too soon due to contact at Turn 1 so I'll be out to make up for that this year. The track is a fun lap, sector two is definitely my favourite part of the circuit. As you come into the infield you have back-to-back fast left hand corners which are really enjoyable. This year there will also be a stand full of Dutch fans there, so that will make it even more special. There is in fact a Dutch campsite just outside the circuit which I heard around 5,000 fans are attending – that sounds like it will be fun, certainly noisy! One of the highlights of coming to Austria for me is the food. I am a big fan of Schnitzel and Kartoffelsalat, so I'll definitely try and get a few local meals in during the weekend."
Haas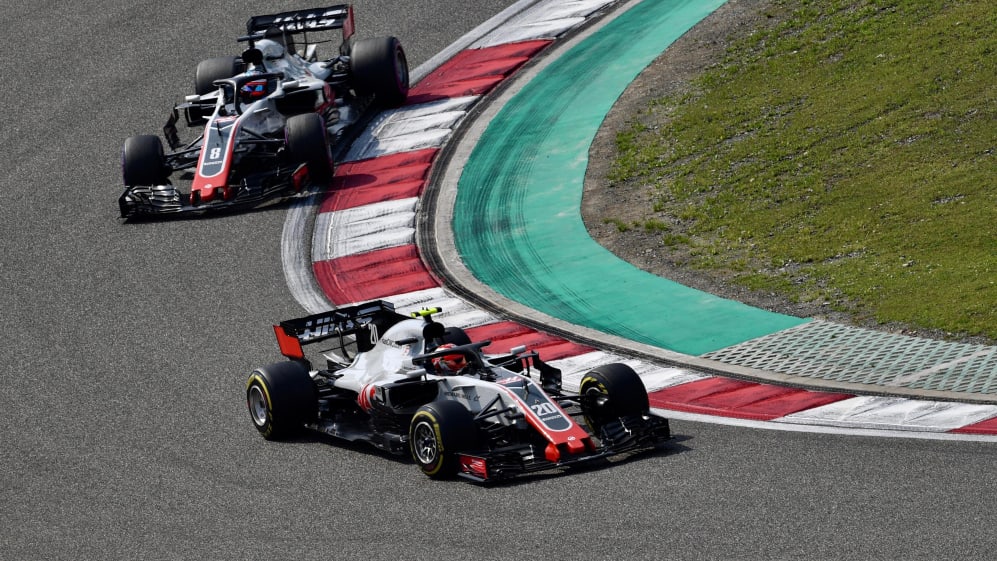 Romain Grosjean
"At the Austrian Grand Prix, we were fast last year, so I'm very much looking forward to going back there this year. It's a cool circuit, nice location, and the car was working very well in France, so I'm very happy with that. Hopefully, that's going to keep being the case in Austria, and at Silverstone and some more, because I think we've got the potential to do that.
"My favourite parts of the track in Austria? The high-speed corners – 6, 7, 8, 9 and 10 – the whole of the last sector. You carry much more speed and it carries such a good feeling. With these cars, it's faster and even better. I'm very much looking forward to going there and racing."
Kevin Magnussen
"The Red Bull Ring is a good little circuit. It's a little bit unique. It's a very small area. It kind of reminds me of a go-kart track in that you can basically see the whole track from the grandstands. It's quite nice and compact, but still with some fast corners and long straights, giving some opportunities to overtake. When I've raced there, it's been entertaining. It's a fun little track. I would say Turns 9 and 10 – the last two corners of the track, they're cool. They're challenging with the off-camber, then the on-camber. First, in Turn 9, the track leans to the outside, then at Turn 10, it leans to the inside. It's pretty challenging… it's like a short rollercoaster ride."
Guenther Steiner, Team Principal
"It's already our 50th Grand Prix with Haas F1 Team. Time goes by quick in life in general, but in F1 I think it goes even quicker. We can be proud with what we've achieved. We just need to get more points from this season. Going to Austria, we are confident that [our upgrade] will work like it did in France. [It's my home race], of sorts, but I've got many home races in my life. I have one in Austria, one in Italy, which is Monza, and one in the United States. Red Bull Ring is relatively close to where I come from and is only about a five-hour drive from my hometown."
Williams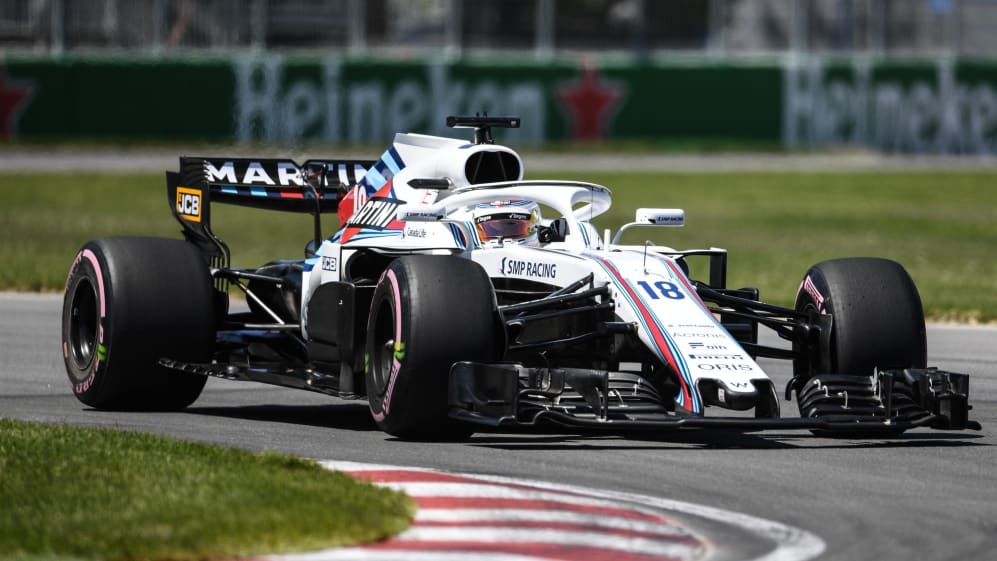 Lance Stroll
"This is just a great track. I love it and everything about it – the scenery, the elevation, the whole thing is just fantastic. It is such a beautiful place and such a beautiful circuit, and definitely one of my favourites. When I got there last year it was very familiar as it was the first track we went to where I had already raced in Formula 3, and on top of that had a couple of wins."
Sergey Sirotkin
"I like a lot of the Austria track. It's not a long lap and it doesn't have many corners, but I like the layout. I'm looking forward to it. The circuit suits some bits of our car better so overall, I can expect a good weekend there. It's going to be important to keep it up before the summer break."
Paddy Lowe, Chief Technical Officer
"We head straight on from France to the Austrian Grand Prix, for the second race in the triple-header race weekends. The undulating track is surrounded by impressive scenery, and the circuit itself also tends to produce some great racing. The track is quite short, so sessions can feel quite busy, but it is a circuit where we have seen some good results as a team. We look forward to seeing Robert Kubica back behind the wheel for FP1, as we continue to push forward the development of the FW41.
"We are not where we need to be at the moment, but a lot of work is ongoing behind the scenes to address this and we will continue fighting hard throughout the rest of the season."
McLaren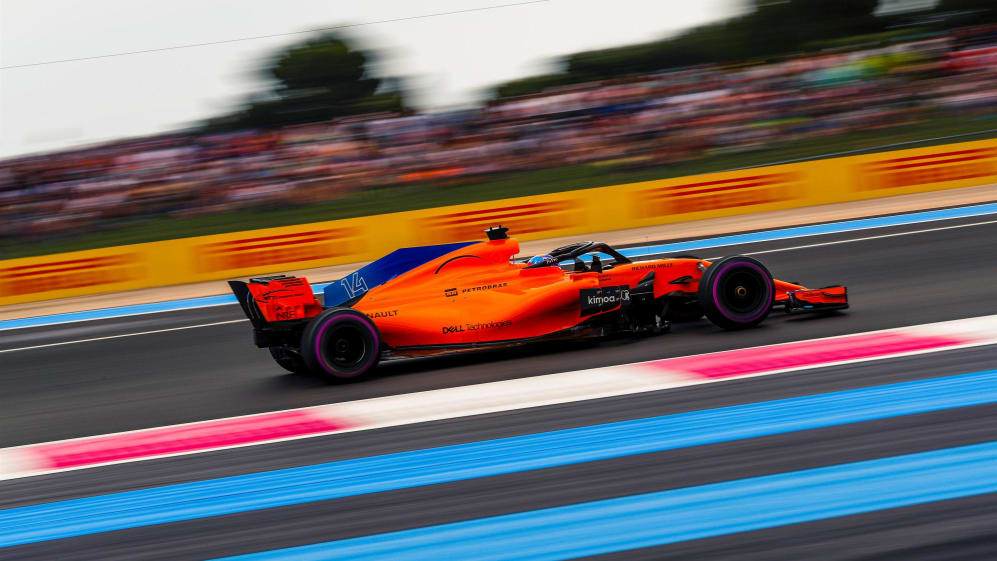 Fernando Alonso
"After a disappointing result, the best thing you can do is move on, so it's good that we have another race this weekend. And the weekend after. I like this track – it's a good mix of the new and the old. The big hills, the gradient and the compact nature of the paddock all remind you that this was once one of F1's grand old venues. But the modern facilities are also a fantastic addition.
"The lap itself is great: it's a place you have to constantly attack in order to get a good lap time, and, while there are only really five corners, they're always ready to bite if you over-commit.
"I think we go to Austria looking to deepen our understanding of the car. We're making progress, and we will get there."
Stoffel Vandoorne
"I really enjoy this track. I think Turn 3 is a good corner for racing – you can out-brake another car here, and the addition of a third DRS zone along the straight between Turns 1 and 2 should add a new element to the race. Hopefully, it will add to the spectacle.
"I also really enjoy the last corner. You come into before you've really finished with the previous corner, and the car is loaded and you're already committed. It's a place where you always think you can bite off more than you can chew – and sometimes you can, sometimes you can't! I think that's a good lesson for other circuits to take onboard.
"It's a great track and a great weekend. For McLaren, we'll be looking for more steady progress and an improvement over some of our recent races."
Eric Boullier, Racing Director
"This is the second race of F1's summer triple-header, and like Paul Ricard and Silverstone, one of the most fan-focused events on the calendar. For that reason, it's always an enjoyable weekend, and one that's good for the sport.
"The track is compact and relatively straightforward, but also a real drivers' circuit – you're looking to extract the tiniest margins from car and driver around such a short, quick lap. And that's not always easy, as a few of the corners sometimes look more inviting than they really are…
"After a couple of difficult races, we'll be looking for a smooth and reliable weekend on both sides of the garage. Fernando's recent retirements have been frustrating, so it would be good to see him get to the finish this weekend."
Toro Rosso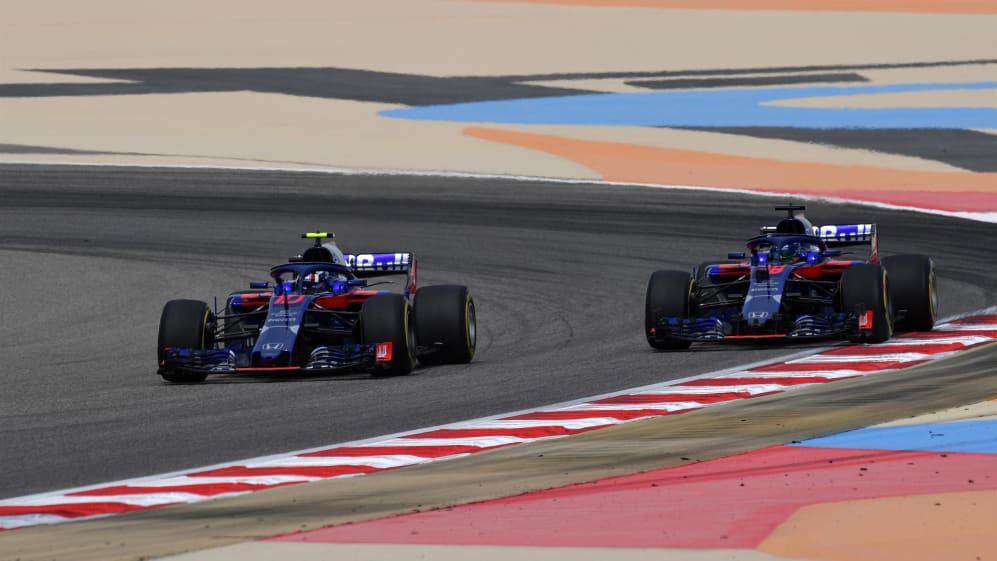 Pierre Gasly
"This weekend, we follow up my home race with one of the team's home races, because even if we are an Italian team, we are part of the Austrian Red Bull family.
"I've had a few podium finishes at this circuit in the junior categories. The track is really very fast with several straight sections. I remember racing there in GP2 as a Red Bull junior driver, I had a lot of support as it's pretty much a Red Bull weekend. So now I'm looking forward to experiencing that as a Formula 1 driver.
"I think it's going to be a special weekend, after experiencing all the support at my home race, I expect it will have a great atmosphere and a good vibe. I hope we will be competitive, because I really want to get a good result at this place. It's a very short lap, you're looking at a time of just under 1m 10s. It's a very quick race made up of a huge number of laps.
"I tend to prefer tracks with a lot of corners, but at least the straights provide passing opportunities. I like fast corners and there are plenty of those in the middle of the track so, given the levels of downforce we are running this year, and the fact we have seen the lap records broken at every track so far, I reckon it's going to be a really impressive weekend from a driving point of view. I can appreciate that the location is really beautiful too, but I have to admit I am more of a city boy!"
Brendon Hartley
"This is a big race for us as it's the home of Red Bull. It's a track I've raced on in LMP2 and I really enjoy it. It's a funny thing that, as a young kid, I used to play Grand Prix 3 and Grand Prix 4 on the computer and for whatever reason, it was this track that I would always play. It was known as the A1-Ring back then, so I know it well from being a 10-year-old playing computer games. Who knows, maybe it's because kids have a short attention span and it's a very short lap!
"I think it's an exciting race for everyone involved at Red Bull as there will be plenty of home support. I'm looking forward to this weekend because we've got an upgrade to the front wing coming. The place has a lot of history and character and the setting itself is really beautiful. Although it's short, it is still a challenging track, pretty fast through that middle section and the last couple of corners are quick as well.
"The straight sections are not very long here, so it's a busy lap with not much chance of getting a breather – and with so many laps, it's a race that keeps you on your toes.
"Getting your braking right is also important here. A big part of our job as a driver is the braking phase. That sets up the whole corner, sets up the exit. That moment when we attack the brake pedal and the way we feed off the brake pedal sets the attitude of the car. All these things start from when you hit that brake pedal. There are a few tricky areas, notably Turn 4, where it's downhill braking and very easy to lock the brakes, unlike the turn just before that where you are uphill braking, which gives you a lot more potential because you've got gravity on your side. It's all part of the complexities of getting the most out of a Formula 1 car."
Mercedes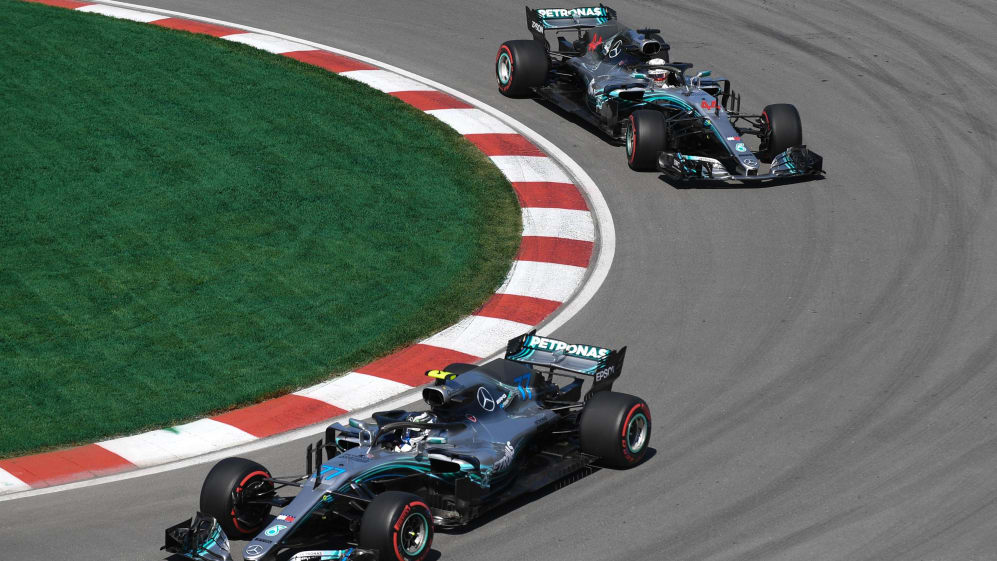 Toto Wolff, Team Principal
"We're going to Austria leading both the constructors' and the drivers' championships, but we know that we will once again get every detail right if we want a chance to win the race – and, in Valtteri's case in particular, he needs luck to go his way a little more than we have seen in recent races, because he hasn't had the results that his performances should have earned.
"The relatively short lap in Austria makes the circuit challenging as it closes up the field in qualifying and will make the margins even tighter. We will aim to hit the ground running as qualifying is particularly important because overtaking has historically been tricky despite the long straights – although we need to wait and see if that changes this year with an additional DRS zone.
"Personally, I'm looking forward to returning to Spielberg. The track holds a very special place in my heart as I did my first laps at the old Osterreichring when I was young. After Formula One returned to the track in 2014, it quickly became one of the favourite places of the entire F1 calendar, not the least thanks to the upgraded facilities and the excellent organisation of the event."
Sauber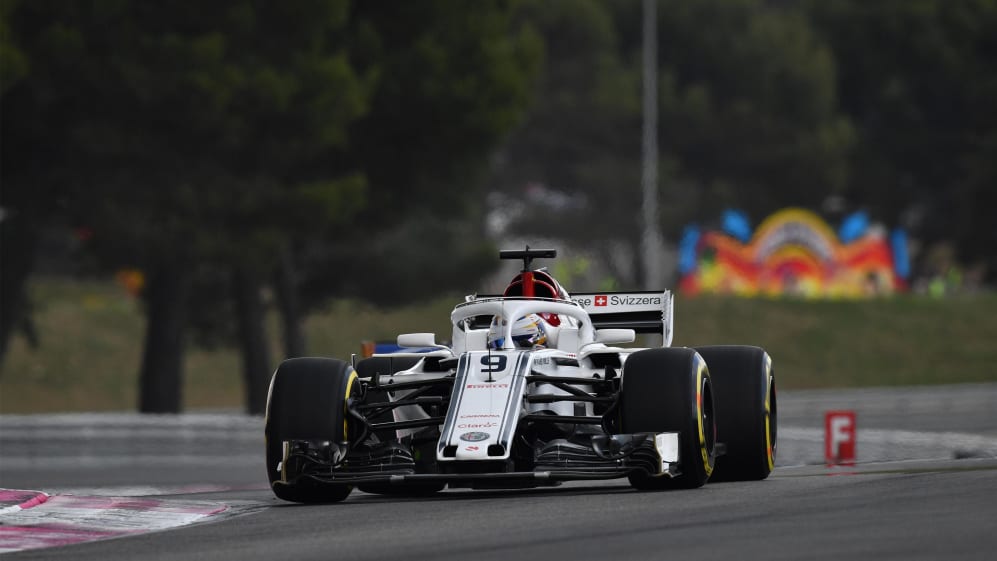 Marcus Ericsson
"The Grand Prix in Austria is always a fun one to return to. It takes place on one of the shortest tracks on the calendar, with only a few corners. That makes the lap time margins very tight. It has some interesting parts – mainly, it is the second part of the lap that is challenging. There are some very fast corners that require good car balance, as well as commitment from us as drivers. The longer straights and hairpins offer some opportunities for overtaking. The atmosphere is always great, with many fans coming to support us at the track. I really look forward to going back."
Charles Leclerc
"I really look forward to racing in Austria. The Red Bull Ring is my favourite track, next to the one in Monaco. It is very small, but has a special rhythm to it that I really like. There are a lot of fans there to support us and many events taking place around the track, which gives the weekend a special feel. In terms of driving, my favourite parts of the circuit are the two last corners. The team has been doing a great job in improving our performance week by week, and we are motivated by the progress we are making. It will be interesting to see what we can do during this upcoming Grand Prix weekend in Spielberg."
Force India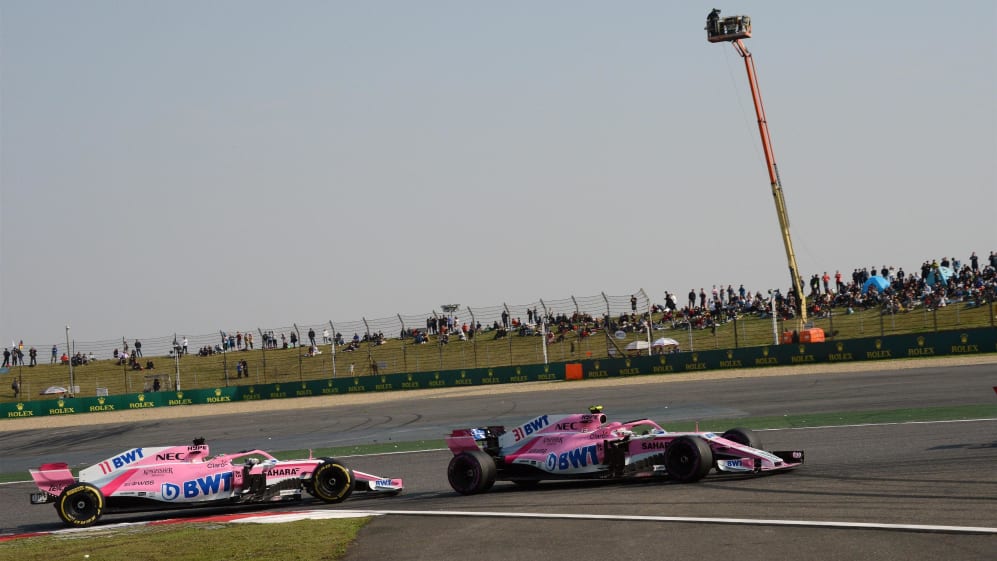 Sergio Perez
"The circuit in Austria looks simple but in reality it's quite a difficult lap to get right. There are only a few corners, but each one is a challenge and can easily ruin your lap if you don't hit your braking point or find the apex. With some long straights it's important to carry good speed on the corner exits, especially on the exit of turn one, otherwise you lap times will suffer.
"I think everybody loves the beautiful location of the track. When the weather is nice, it's a fantastic place to go racing. You're in the hills with the countryside all around you, which is why there are so many elevation changes of the circuit. There is also an off-camber final corner, where you can easily run wide and lose time."
Esteban Ocon
"Austria is always a fun event. It's a cool track and very unique because of its layout and the mountains make a very unusual setting. I am looking forward to being there in the hills and the fresh air. The circuit is short and has only eight corners but that makes for a very tight grid. Qualifying is going to be decided by small details and any mistake will make a big difference. It's not going to be easy.
"Turns 6 and 7 – the double left corners in the middle of the circuit – are my favourite parts of the track. The first left-hander is quite quick and you take the second almost flat out. You need to be brave getting into those corners quickly to get a good line. It's definitely the most satisfying part of the lap.
"It's a big weekend for the team – reaching 200 races in Formula One is a milestone. I'm proud to be part of this team's history. We represent something special on the grid and I think the sport wouldn't be the same without Force India. Hopefully we can celebrate this occasion with a good result this weekend."
Renault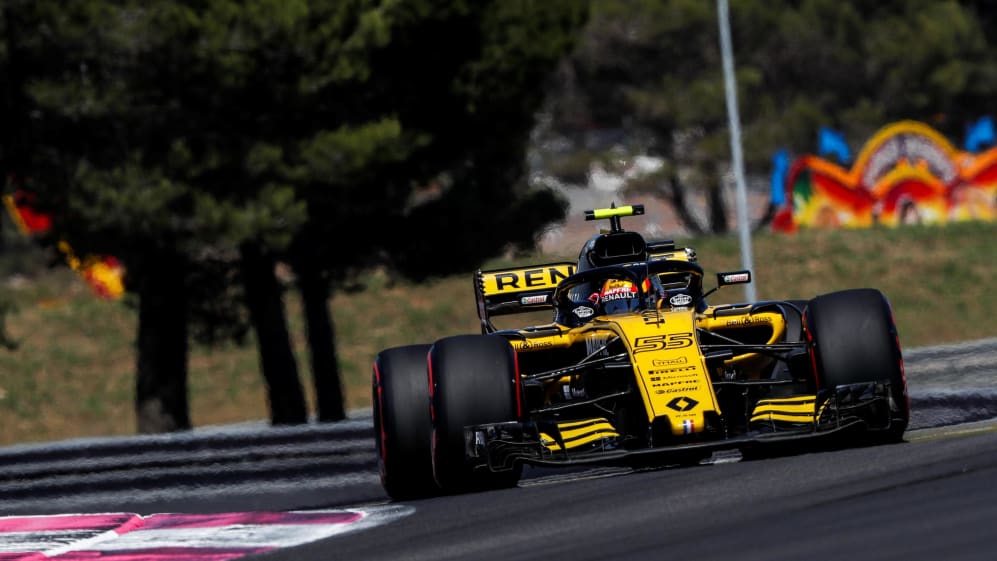 Nico Hulkenberg
"Austria is always such a welcoming event with a very relaxed atmosphere and usually a lot of German fans who make the trip over the border. Now that Germany is back on the calendar, it's not quite a home race for me, but last year it certainly felt a little bit like that!
"It's a short lap with just 10 corners to get through, but it's certainly no easy ride. It's challenging and technical, with elevation changes, big kerbs you need to watch and a mix of low to high-speed corners. I'd say there's more at this circuit than meets the eye! We struggled slightly with understeer and keeping the rear tyres cool last year, so that'll be something to assess in the early running on Friday."
Carlos Sainz
"The view in Austria is obviously spectacular, and it's one of the best backdrops at any circuit in the world. It's definitely one of the cooler places to go racing – something fresh to what we usually do and see – and certainly one I look forward to with excitement.
"It's not an easy lap to get through…There are elevation changes, as you go up the hills and back down again, high kerbs which will break the car if you hit them too hard and a variety of corner lengths and speeds. There are plenty of things to keep you on guard. The circuit has a lot of grip and is quite a smooth surface, so that makes things slightly easier."
Pirelli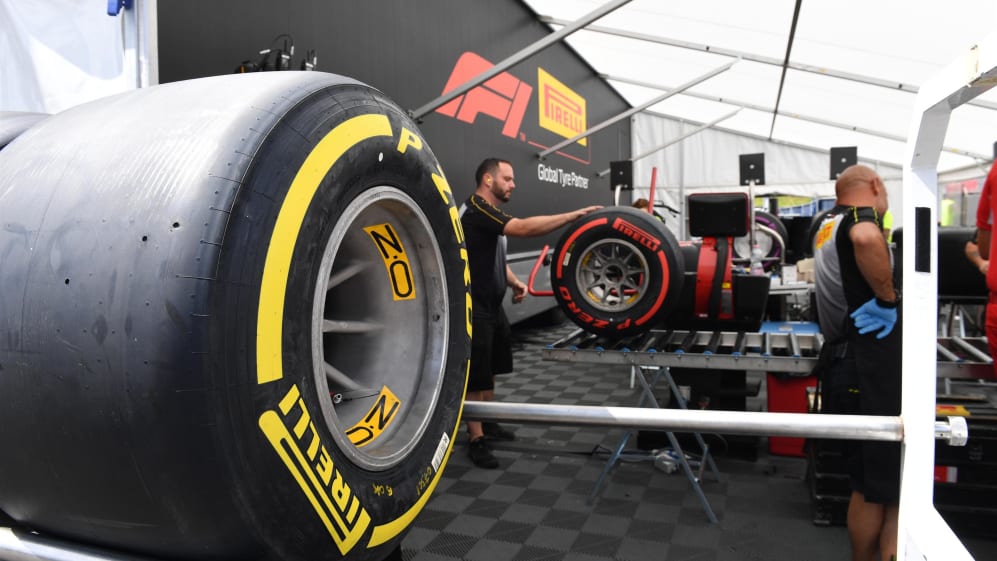 Mario Isola, Head of Car Racing
"Austria features the same tyre nomination as France, but they are very different tracks, although both with the characteristic in common of being revamped circuits based on a historic venue. This also gives the Red Bull Ring quite an old-school feel that the drivers always appreciate. The track is more about acceleration and braking rather than lateral demands, but Austria has always the ability to produce a few surprises, also because the field is closely packed together on the short lap, so dealing with traffic is often a factor.
"One of the peculiarities of Austria is the fact that most of the corners are right-hand turns, but the two most demanding corners are left-handers. This means that the loaded tyres go into them almost 'cold', as they are not otherwise stressed throughout the lap."