Feature
Austria preview - Red Bull at home, but all eyes on Hamilton/Vettel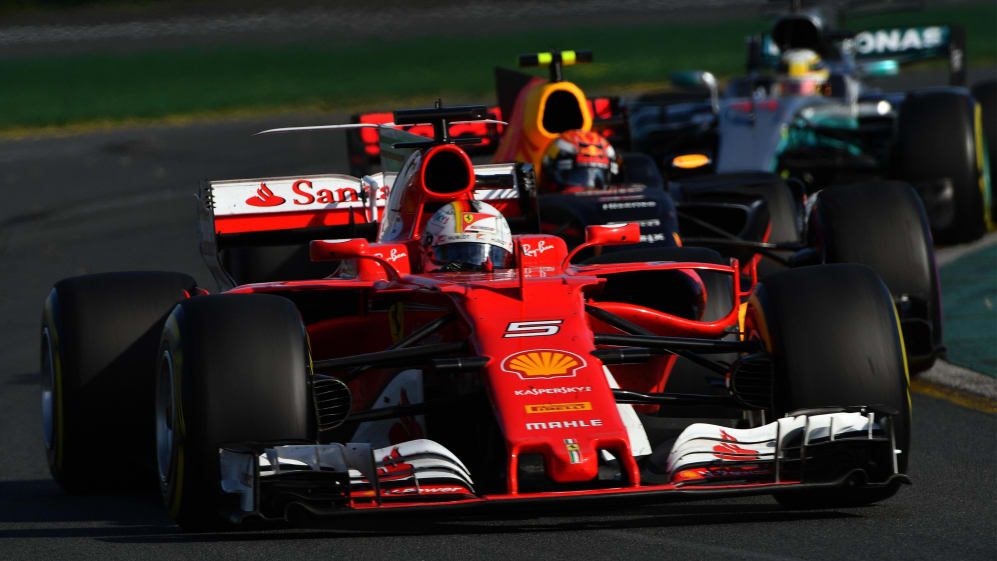 Having taken second on home soil last year, and won last time out in Azerbaijan, Red Bull could expect top billing in the headlines in Austria... but then it's also the first time Lewis Hamilton and Sebastian Vettel will be together since their now infamous collision in Azerbaijan. As if those ingredients weren't enough, there's also the looming chance of thunderstorms on race day...
Will everything be sweet between Vettel and Hamilton?
So have Sebastian Vettel and Lewis Hamilton buried the hatchet after the controversy of Azerbaijan? Time will tell. But on Monday this week, the German got around to apologising to the man he accused of brake testing him (the telemetry confirmed straight away to the race stewards that Hamilton had not), following his trip to Paris to see the FIA.
"Concerning the incidents of Baku I'd like to explain myself," Vettel said following that meeting with the FIA. "During the restart lap, I got surprised by Lewis and ran into the back of his car. With hindsight, I don't believe he had any bad intentions.
"In the heat of the action I then over-reacted, and therefore I want to apologise to Lewis directly, as well as to all the people who were watching the race. I realise that I was not setting a good example."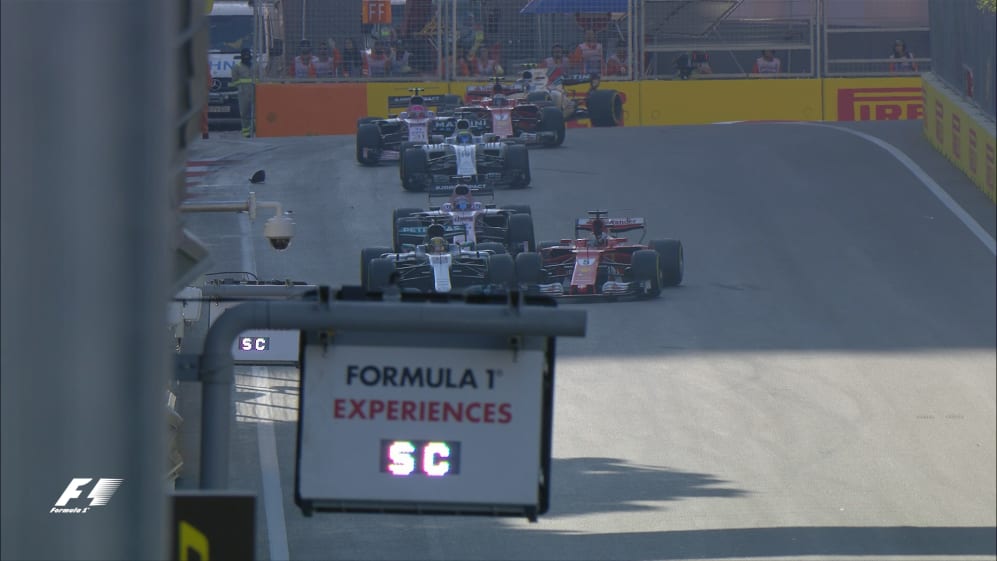 Hamilton doesn't seem overly concerned about the affair.
"I've heard what he's said after the race, but I've not come out pointing the finger or said anything," Hamilton says. "It is what it is. It happened.
"I like to think that I remain respectful and I will continue to do so. I want to do the talking on the track and I want to win this championship the right way. All I'm thinking of is, get my head together. I want to kill it. I want to win the next 12 races."
Neither Hamilton nor Vettel are strangers to team mate rivalries and controversies of course - that comes with the territory of challenging for titles on such a regular basis. So as calm and jovial as Hamilton and Vettel have been so far, it was inevitable that flashpoints would develop. The key question now is how both men move forward - and what impact that will have on an already compelling fight for the 2017 crown.
Can Red Bull make it count at home?
Daniel Ricciardo's surprise - but richly deserved - victory in Baku provided Red Bull with a welcome boost heading into their home race in the Styrian hills. But it also stirred tensions inside the team, particularly as Max Verstappen retired with technical issues - a trend the Dutchman is keen to see the back of.
If there is solace for Verstappen, it might be in his performance here last year... "I had a really good result, coming second," he says. "Before the race it was a bit unknown how the tyres would play out so I just tried to feel my way in and keep life in them. This allowed me to complete a one-stop strategy, which was always going to be a gamble, but in the end worked out really well.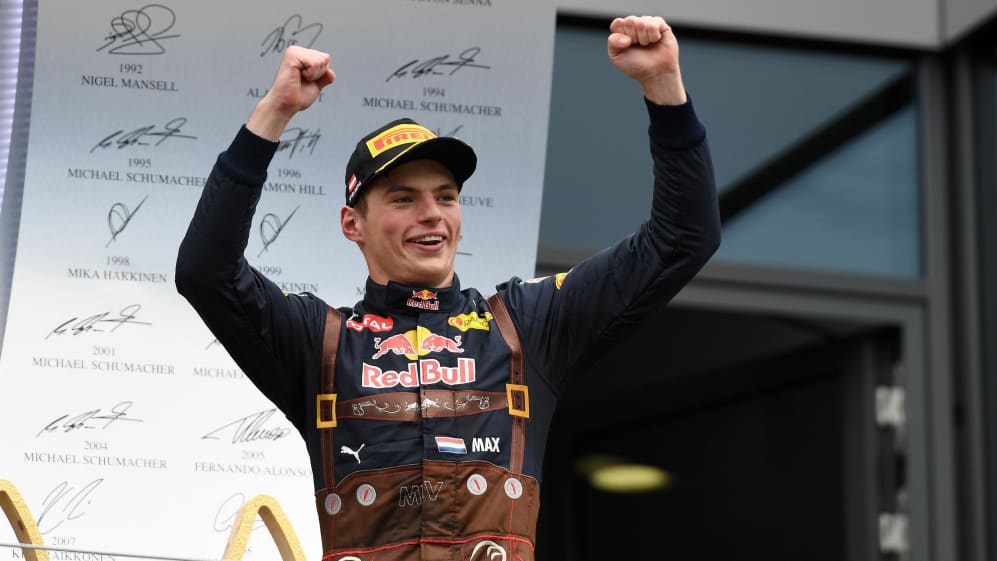 "This year we have to make sure the car is working well in the corners in order to be up with the frontrunners and then just try and be as competitive as possible on the straights, it's always a bit of a compromise.
"The fans at the Red Bull Ring are always extremely passionate and of course there was a big Dutch turn out last year which is always special for me to see, plenty of caravans and orange around the area. I already tried my hand at caravanning at the track earlier this year, that was such good fun to be able to tow a caravan in an Aston Martin, and drift it!"
Ricciardo is as gungho as ever, and stoked after his unexpected Baku success. And he believes that the update Renault introduced for Baku can help here on what Red Bull classify as another power circuit.
"I think in Baku we looked pretty good in the speed traps and on the restarts I was always moving forward. There were all different types of power units in front of me on several restarts and we were able to, if not pass them, then to hang with them.
"The updates seemed to have helped so yeah, it's positive. We saw some good performance at least from my engine in the race. So we'll move forward and try and get stronger and stronger."
McLaren looking for gains from updated Honda engine
McLaren will run the 'Spec Three' Honda power unit that appeared briefly on the Friday in Baku in both of their MCL32s this weekend, and come to Austria feeling optimistic about a track that, in contrast to Red Bull, Fernando Alonso classifies as less power-dependent.
"At the previous round in Azerbaijan, we were able to bank our first points of the year and I think it brought some brightness into our team," says Honda's head of engine development Yasuke Hasagawa.
"We also tested the updated PU, the Spec Three, with Fernando on Friday and we were able to confirm some progress in terms of the power output. We have proceeded with the mapping back at the factory utilising the data we collected, and we are going to bring the Spec Three for both drivers this weekend.
"I think we have some improvements in our competitiveness and I am looking forward to seeing our performance in Austria."
McLaren racing director Eric Boullier believes that the track will suit them better, too.
"After a couple of flyaway races, it'll be good to get back to Europe and push on with developing our 2017 package. We had one of our strongest showings in Austria last year, when Jenson was third in a rain-affected qualifying session, and went on to finish a very competitive sixth. There's been no let-up in our development push all season, and, while the result in Azerbaijan was nothing to truly celebrate, it was a sign that we are working well and able to capitalise whenever an opportunity presents itself.
"With a number of improvements planned for this weekend, not least the new Spec Three power unit upgrade from Honda, I'm hopeful that we'll be in a position to get amid the other midfield runners and take a useful step forwards."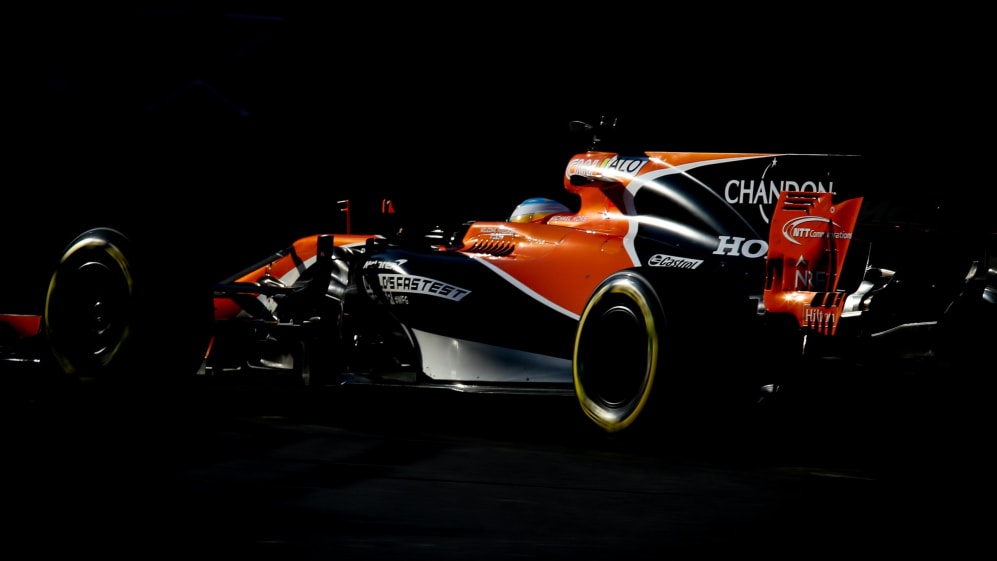 Frustration, but peace, down at Force India
Team boss Vijay Mallya insists that all is well between Sergio Perez and Esteban Ocon after their acrimonious coming-together in Baku - their second flashpoint in as many races. The collision cost the team a potential double-podium - and maybe even more - but Mallya says lessons have been learned. He also insists his drivers will remain free to race...
"I can't remember a Grand Prix creating such a buzz and so many talking points as the race we saw in Baku," he explains. "We certainly played our part in a dramatic race and it's still frustrating to ponder what might have been had things played out differently.
"Since Baku we've had some conversations internally and reminded our drivers that the team must always come first. It's never acceptable for team-mates to make contact with each other and it certainly cost us points in Baku.
"However, the events of Azerbaijan won't change our approach. Our drivers can race freely and I'm sure they have learned some valuable lessons. We've given them a competitive car and I know they are mature enough to work together for the good of the team."
Perez remains unhappy, however. "I'm still feeling disappointed about the lost opportunity in Baku, but at the same time I'm feeling positive about the performance level we showed," the Mexican says.
"We were fighting at the front and the car was working well. It's just a shame my race ended early because there was a great chance of finishing on the podium. I think we can be just as competitive in Austria and pick up some good points this weekend."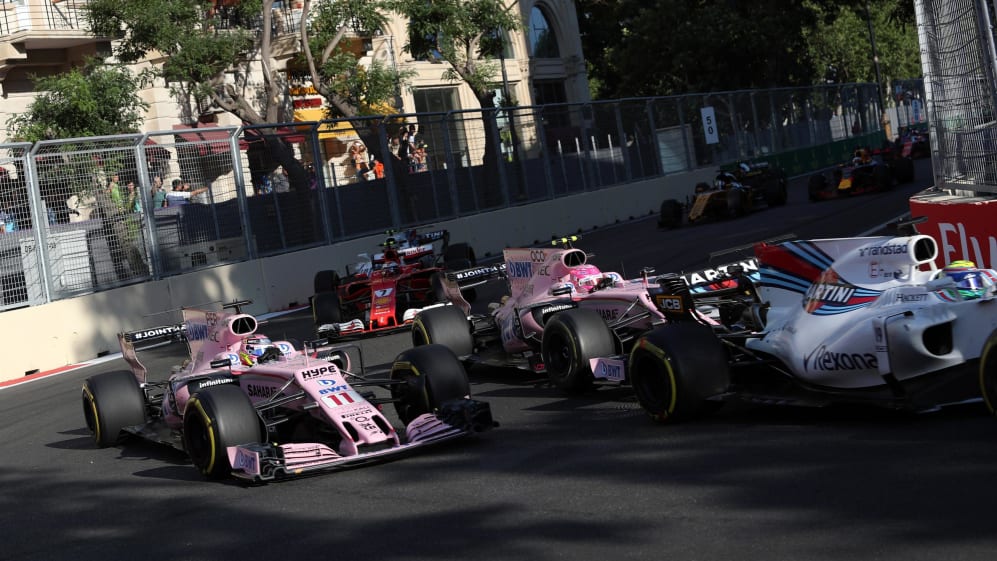 Could two stoppers spring a surprise?
Pirelli have brought their familiar selection of P zero purple ultrasoft, red supersoft and yellow soft tyre compounds, for another low-grip track which has a slippery, but very smooth, surface and relatively contained lateral forces.
The first two sectors are fast and flowing, but the final sector is slower and more technical. There's plenty of elevation, including some tricky uphill braking that is easy to get wrong.
"The natural selection for this type of circuit is the three softest compounds in the range," says Mario Isola, Pirelli's head of car racing. "Having said that, we've seen in the past that Austria also has the capability to spring a few surprises.
"We'll see if one stop or two are more likely, but it will be important for teams to build some flexibility into the strategies as well. Longitudinal forces – so traction and braking – are the key aspects in Austria, rather than cornering. In spite of that, there's still a good chance of the lap record coming down, as we saw in Baku."
Hamilton won with a two-stop strategy last year, but the other podium finishers – Verstappen and Kimi Raikkonen – each made only one.
All eyes on the skies
Temperatures are forecast to be settled in the high 20s Celsius throughout the weekend in Spielberg - but weather conditions appear anything but consistent.
Showers may hit on Friday for example, with scattered thunderstorms leading to a 50 percent chance of rain - and we've seen in previous years the chaos a Styrian downpour can create.
More importantly, there is an even higher chance of thunderstorms striking on Sunday, particularly at 1400 local time - precisely when the start lights are scheduled to go out...