Austria result a 'huge boost' for Sauber – Leclerc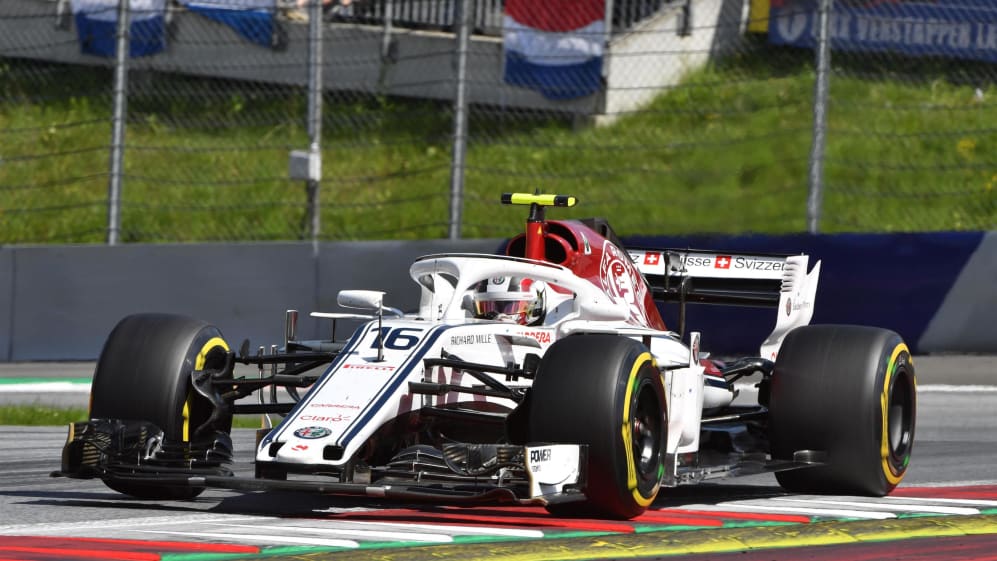 This is turning into quite the season for Sauber. After scoring points at five of the opening eight rounds of the 2018 season, they upped the ante in Austria…
Charles Leclerc finished an impressive ninth with Marcus Ericsson completing the top 10 at the Red Bull Ring. It was Sauber's first double points finish of the 2018 campaign – and the first for the team since the 2015 Chinese Grand Prix.
That breaks a run of 65 races, and Leclerc – who has now scored on five occasions in 2018 – says it is a reward for the Sauber's efforts this season. "It's great and it gives a huge boost to the whole team and they definitely deserve it with all the work they put in," said Leclerc.
It gives a huge boost to the whole team and they definitely deserve it with all the work they put in Charles Leclerc "We were not on the best strategy but to be honest everyone was on the same strategy as us or worse, apart from Marcus on softs, so more or less we had to pit when the Virtual Safety Car came out.
"I did a small mistake at the beginning of the race which put us a bit on the back foot but it's an amazing performance. We came back very quickly, we overtook very quickly also and we came back to P9 from last after two laps so it's a great performance from the whole team."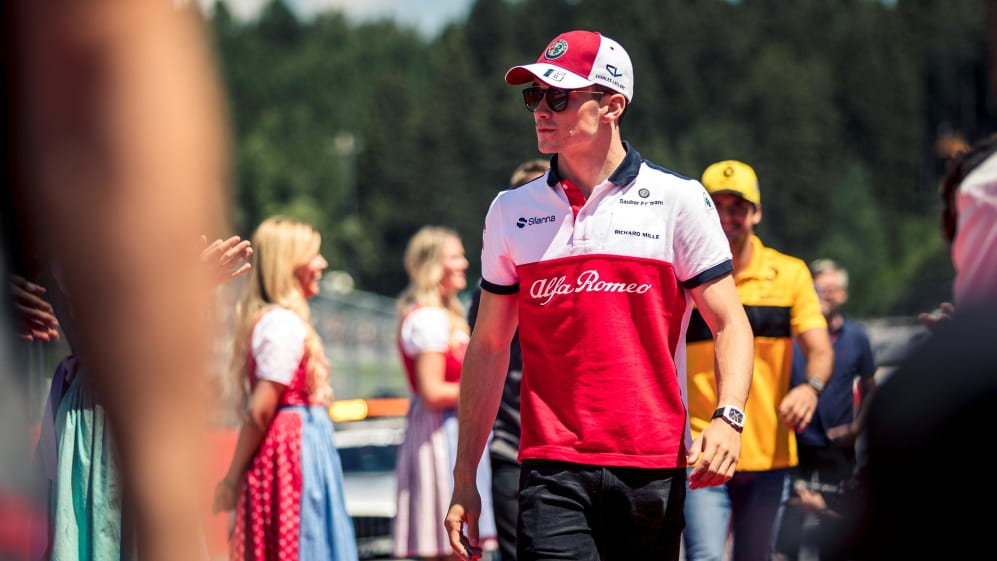 As well as having a quick car, Sauber have shown impressive performance in the pit lane, with Ericsson's alternate strategy putting him in the points and the team finishing with the second fastest pit stop of the race.
That result follows three race weekends in a row where Sauber set the pace in the pit lane with the fastest stops, helping the team maximise their opportunities in an increasingly tight midfield.
"To have two cars finish in the points today is an important achievement for the whole team, both at the track and in the factory," said Team Principal Frederic Vasseur.
"This is another sign for us that we are moving in the right direction. We have to keep our focus on continuing in this direction for the next few races to finish the first half of the season on a positive note."
Sauber are planning on bringing developments consistently across the remainder of the season as they bid to become a consistent midfield performer.
Their tally of 16 points is their best start to a season since 2015. And you have to go back to 2012 – when they finished sixth overall in the constructors' championship – when they last managed seven or more finishes in the points in the first nine races.
They have already scored double their combined tally for 2016 and 2017, and as it stands, they are ninth in the constructors' standings, just three points behind the Honda-powered Toro Rosso team. The Swiss team are on the march.