Feature
Azerbaijan stats - Stroll the youngest rookie to reach podium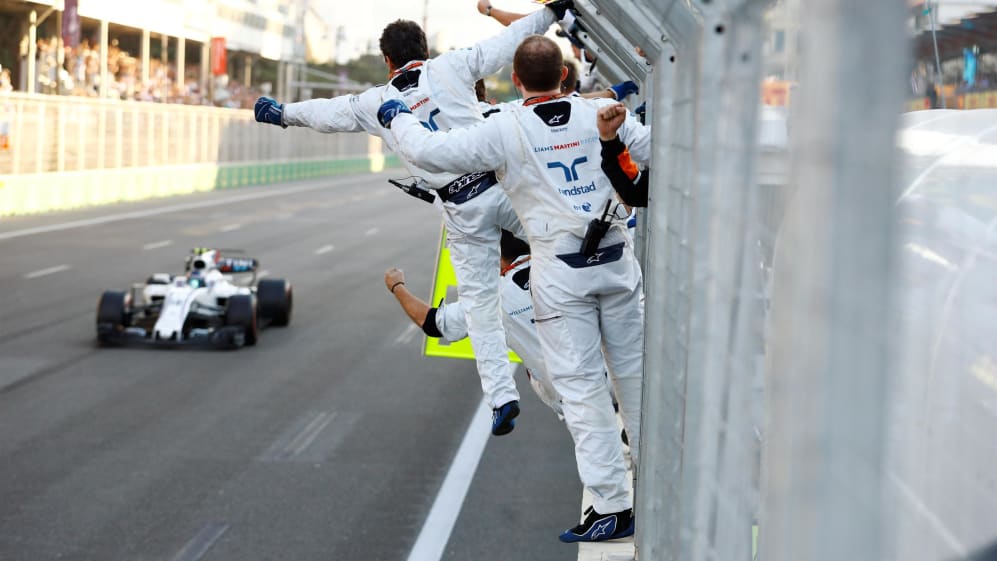 After scoring his first points last time out in Canada, Williams rookie Lance Stroll survived the chaotic scenes around him to record another 'first' in Baku…
With third place, Lance Stroll became the 208th driver in history to score a world championship podium, and just the third Canadian, after the father and son duo Gilles and Jacques Villeneuve.

You have to go back to the 16 years to the 2001 German Grand Prix for the last podium finish by a Canadian driver, when Jacques Villeneuve finished third for BAR.

At 18 years and 239 days, Stroll is the second youngest person to stand on the rostrum in F1 history, behind only Max Verstappen, who was 12 days younger when he won in Spain last year.

However, Stroll is the youngest rookie to stand on the podium - Verstappen's rostrum coming in his second year in Grand Prix racing.

The Canadian rookie recorded Williams' first podium since, appropriately enough, last year's Canadian Grand Prix when Valtteri Bottas was third.

Stroll also won the fan-voted Driver of the Day award for the first time in his career.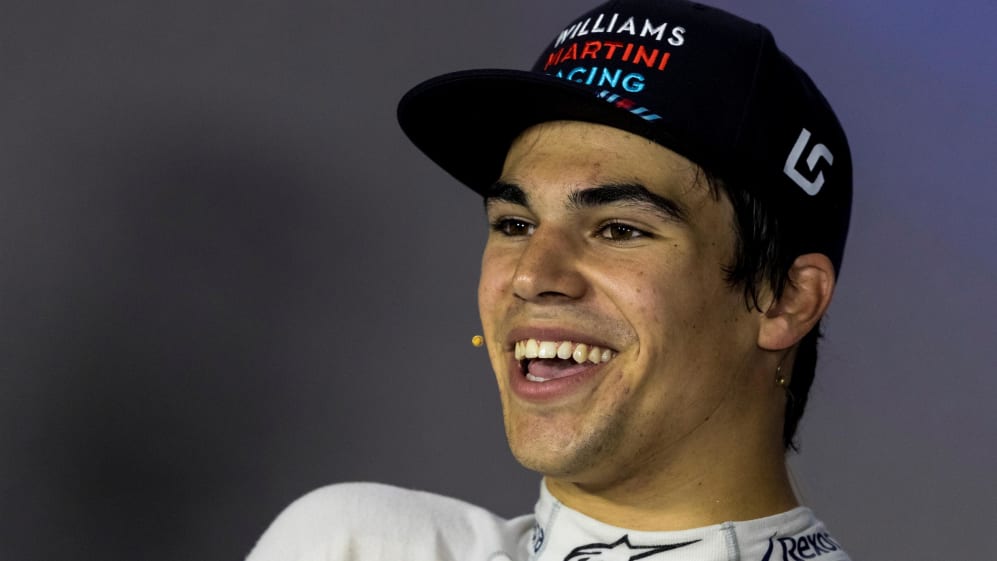 Speaking of Verstappen, the Dutchman recorded his fourth retirement in the last six races as he went out with a loss oil pressure.

But on the other side of the Red Bull garage it was all smiles as Daniel Ricciardo recorded his fifth career victory, and first since Malaysia last year, which was incidentally the last race before this not to feature a current or past world champion.

Ricciardo has now won on five different tracks, with all of his victories coming from outside the top three places on the grid.

The Australian's win from tenth on the grid in Azerbaijan is the lowest starting slot anybody has won from since Fernando Alonso triumphed from 11th on the grid in Valencia in 2012.

Ricciardo is now on a streak of four consecutive podium finishes, having finished third in the previous three races.

Speaking of podium streaks, having opened the season with six rostrums in a row, Sebastian Vettel (and Ferrari for that matter) has now gone two straight races without one, though he did pick up the fastest lap for the first time this year.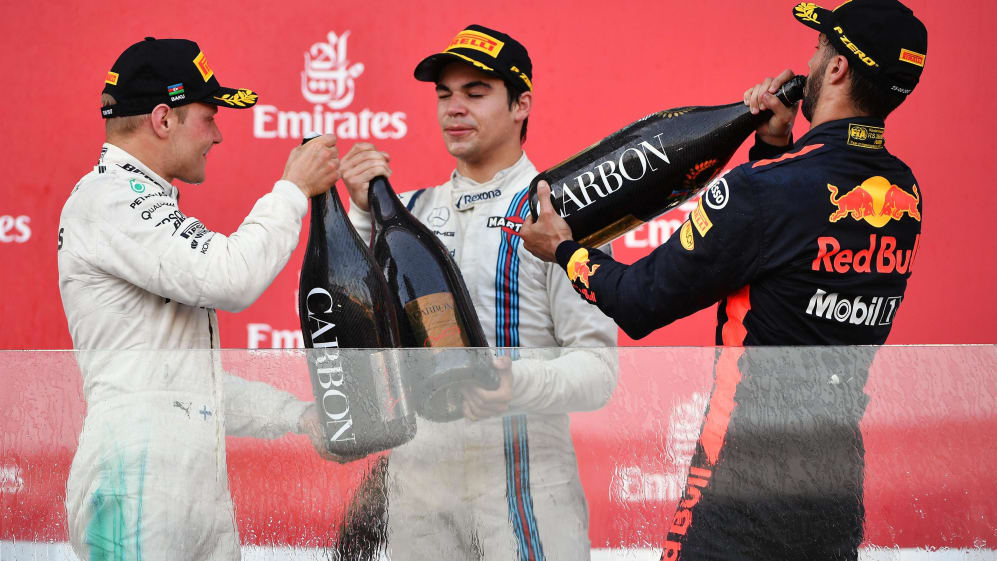 Valtteri Bottas on the other hand has scored two podiums – and two second places - in a row. The Finn has only scored as many as three consecutive rostrums once in his career – will he equal the feat in Austria?

10 different drivers were in podium positions at one stage or other during the race, and at one stage it looked like we might see the youngest rostrum in history. As it was, Ricciardo (27), Bottas (27) and Stroll (18) combined for the eighth youngest podium F1 has seen, with the 2008 Italian Grand Prix rostrum (which featured a 21-year-old Vettel flanked by Robert Kubica and Heikki Kovalainen) still leading the way.

For the third time this year Lewis Hamilton missed the podium, but he and title rival Vettel maintained their records as the only drivers to score points in every race this season.

Just behind them in those stakes is Esteban Ocon who registered his seventh points finish in eight races by coming home sixth.

Kevin Magnussen, Carlos Sainz and Sauber's Pascal Wehrlein recorded respectively their third, sixth and second top ten placings of the season, while Fernando Alonso finally scored his and McLaren's first points of 2017 with ninth.

In fact, Azerbaijan was the first race of the season where both McLarens were still running at the chequered flag, with Vandoorne finishing 12th of the 14 classified runners.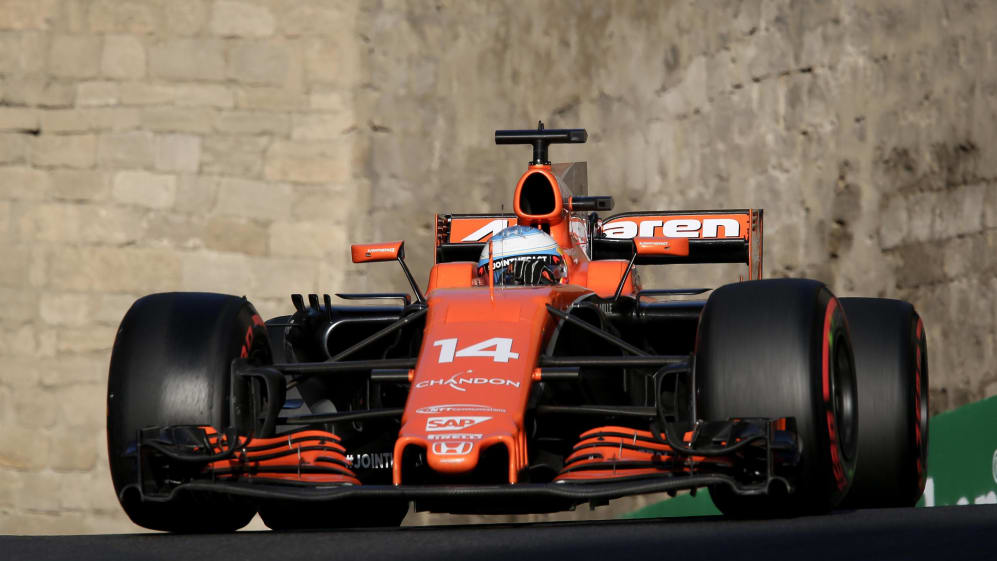 Renault, by contrast, recorded their first double DNF of the year, with Palmer completing a miserable weekend by retiring after just 7 laps and Hulkenberg going out 17 laps later.

Renault, as it happened, were the only team to leave Azerbaijan empty handed, with nine different teams filling the top ten places. Will we see as much variety in Austria?