Bahrain preview quotes - the teams and drivers on Sakhir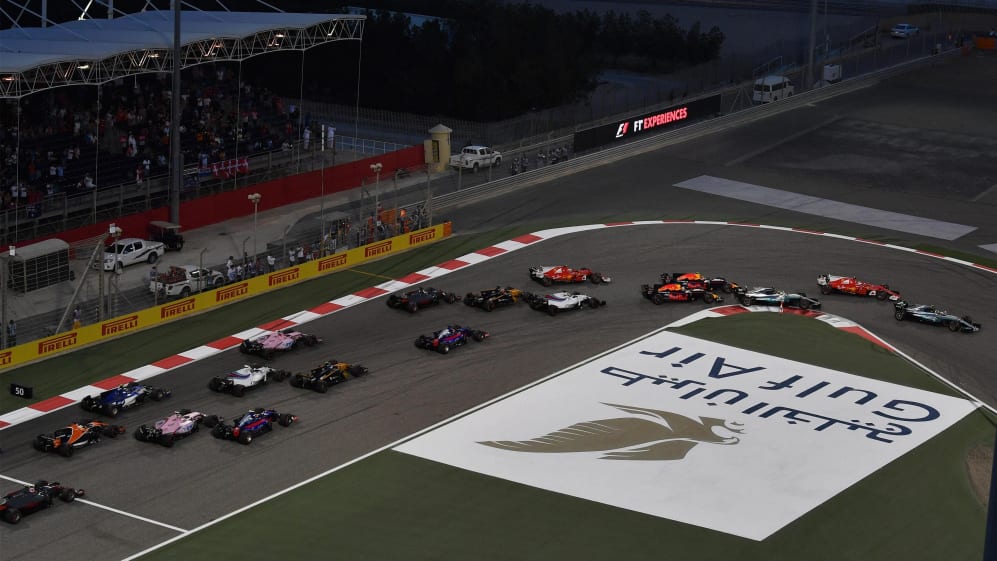 After a pulsating start to the season in Australia, the teams and drivers look ahead to round two of the 2018 championship in Sakhir, Bahrain...
Williams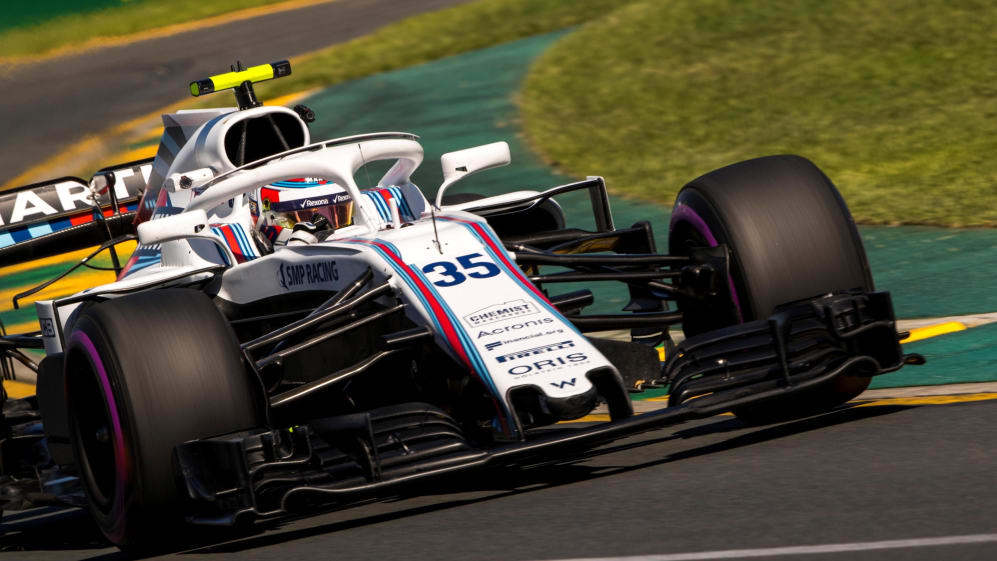 Lance Stroll
"As usual, this will certainly be a hot weekend. I enjoy the track, and it has a good rhythm to it. The conditions during the weekend are always tricky because practice is during the day and then qualifying and the race are at night. This means there is a lot of adapting going on throughout the weekend. However, I think it is going to be a good one and am looking forward to getting back there."
Sergey Sirotkin
"I can't wait for the weekend to begin. It was a very tough weekend in Melbourne and I really feel like I need another shot to bring us back to where we think we deserve to be, and to start everything from zero, and to try and get some confidence back in all of us. I know the track quite well and I think it suits some strong points of our car. I'm looking forward to it and let's see what we can do."
Paddy Lowe, Chief Technical Officer
"Bahrain is a great track with a unique atmosphere under the lights as darkness falls in the desert. It is a tricky race for car setup, as FP1 and FP3 occur in the afternoon with very high track temperatures and do not represent the cooler conditions seen in the twilight sessions for qualifying and the race. Therefore, FP2 is extremely important for our preparation. It will be interesting to see how the 2018 tyres perform in Bahrain and if they throw up more variety in race strategies. It is the first normal race track of the 2018 season with more predictable weather, so we should get a more representative comparison of the underlying performance of each team. After Sergey's unfortunate DNF in Australia from a freak plastic bag, we hope to get him to complete his first race distance and that Lance can show well at his second year at this circuit."
Renault
Nico Hulkenberg
"The Bahrain International Circuit is a great facility in the middle of the desert. The track itself is quite technical with the natural elements adding a few further challenges, most notably the wind. I really enjoy Bahrain as the heat is guaranteed and the atmosphere is always good to experience. After Australia, we've sent out a positive message from Enstone and Viry, but we need to reduce the gap to the front and that's the challenge."
Carlos Sainz
"The circuit can be tough on the braking system, and some braking points change slightly throughout the weekend due to the timings of the sessions. It's always cool racing at night and under the lights, which makes this race one of the more unique of the calendar. Scoring points at the first Grand Prix of the year is always important and the pace was there, so I can't wait to jump into the car in Bahrain."
Cyril Abiteboul, Managing Director, Renault Sport Racing
"Bahrain is the second race of the year and we need another trouble-free weekend, especially as we enter a double-header far away from our European base. In Australia, there were a number of strong points; reliability, performance and the final result. We did not have any reliability issues in Renault Sport Formula One Team, nor our two partner teams. The performance of the team was more or less where we expected and hoped for the first race."
Haas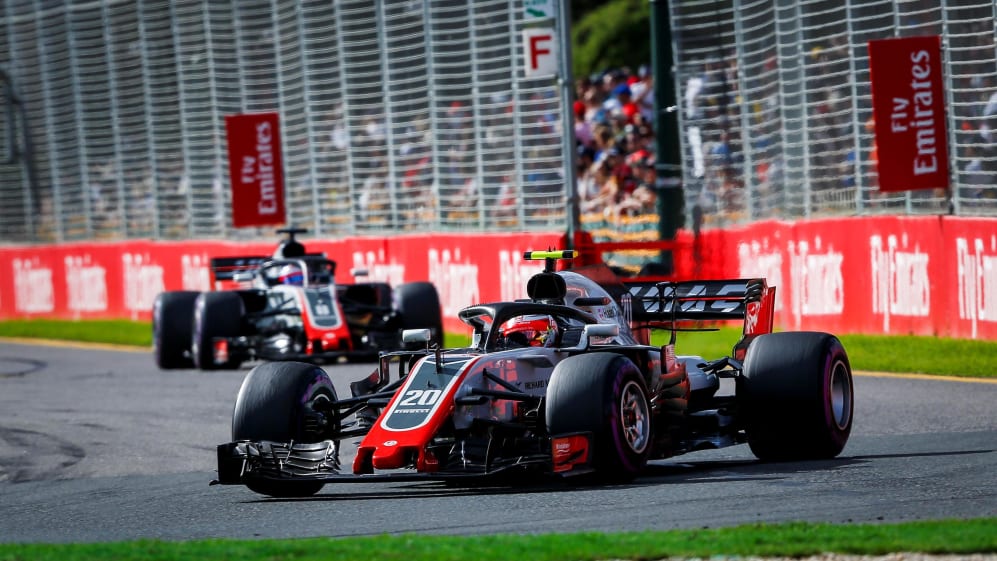 Romain Grosjean
"A good result will help us to forget Australia. Let's get to Bahrain, let's do our work, like we did in Australia, focus on our jobs and see where we are at the end. Hopefully, we can have another good surprise.
"I love driving in Bahrain. I've always had a good feeling there, and I think it's a really exciting track for racing and overtaking. We'll see how it goes again. As I said, it's always given me a good feeling, and I'm hopeful I can keep it going.
"It's one of those tracks where there are many opportunities to overtake, which is amazing. Obviously there's turn one, but turn three, turn 11, turn 15 – they all make it probably one of the best circuits for racing.
"It's certainly easier to find braking points in Bahrain than it is in Monaco or Singapore. You know if you miss it, or overshoot your braking point, you're just going to go straight and have another go on the next lap. Some street circuits it's straight into the wall. It's a bit easier to get used to it and find the limit."
Kevin Magnussen
"It was good to have a competitive car in Australia. I enjoyed driving the car all weekend, but there's no guarantee we'll be that strong in Bahrain, so we have to work hard to try and understand the car and make sure we carry the performance forward into the next race.
"It felt really good being competitive and being able to compete at the right end of the series. I hope we can continue that way.
"I'm not taking anything for granted. Again, we have a good car, but I'm cautious. We'll take it one race at a time.
"It would be great to have a good result in Bahrain after such big disappointment in Australia. We've got to start building points, as we've fallen behind after Australia. We've got to catch up.
"Bahrain is a much better circuit for overtaking than Australia. I don't think we're going to have as many negative comments about a boring race in Bahrain because the track layout is a lot better for racing and overtaking. I'm sure we'll see an exciting Grand Prix."
Guenther Steiner, Team Principal
"I think if we achieve a good result in Bahrain, we will forget about Melbourne. If we don't, we'll dwell over what happened in Australia until the time we have a fantastic result, or time gets us over it. The aim is to do everything right and come home with a good result.
"We will see when we get there. I think the car is competitive. Will it be the same as Australia, compared to the opposition? I don't know, because I don't know what they're doing. Again, I'm cautiously optimistic that it can be done."
Red Bull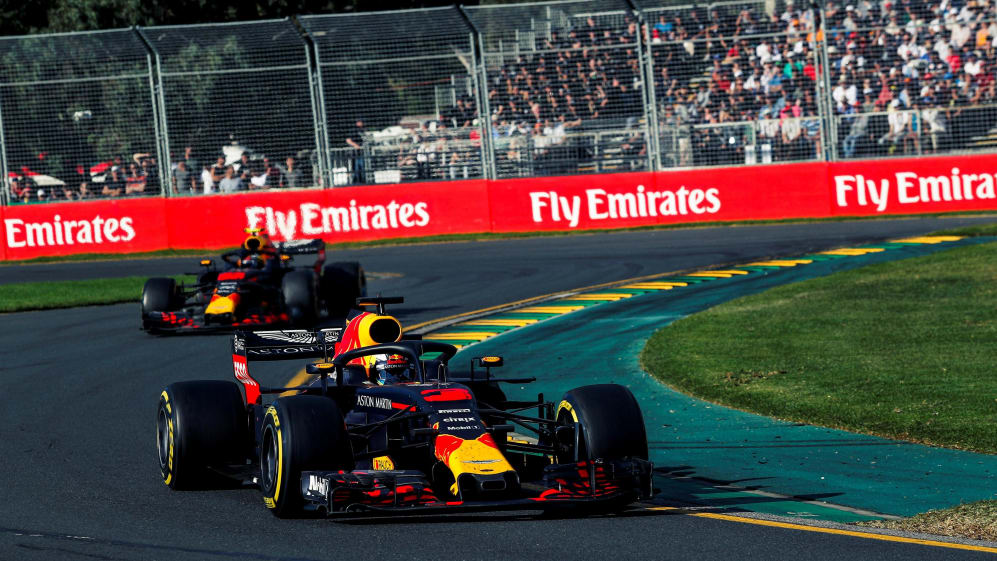 Daniel Ricciardo
"Bahrain is great. The weather is warm, the paddock is modern, the hotel is amazing and it's a really nice week that I enjoy after such a busy home race in Australia. It's actually quite a tricky event as the practice sessions are in the heat of the day but the important sessions, qualifying and the race, are in the evening when the track cools so you have to be very adaptive with the set-up.
"Normally if you're quick you don't want to touch the car but in Bahrain you are forced to as the conditions change so much in the evenings. The track is one that I've always done well on so let's hope it continues to be good to me."
Max Verstappen
"I always enjoy going to Bahrain, I have a few friends out there so it's always nice to catch up with them and enjoy the warmth.
"The weekend is an interesting one as you only have one session to understand how the car behaves under the night race conditions because the other two sessions are during the day, so it's a bit hot. The track itself is very technical, you have some slow corners and then you end up in some really fast corners which makes it a fun circuit. Driving under the lights is always nice as we don't get a lot of opportunity throughout the year.
"The go-kart track there is really good, I had a world championship race there when I was younger. It was very new at the time but I really enjoyed it."
Force India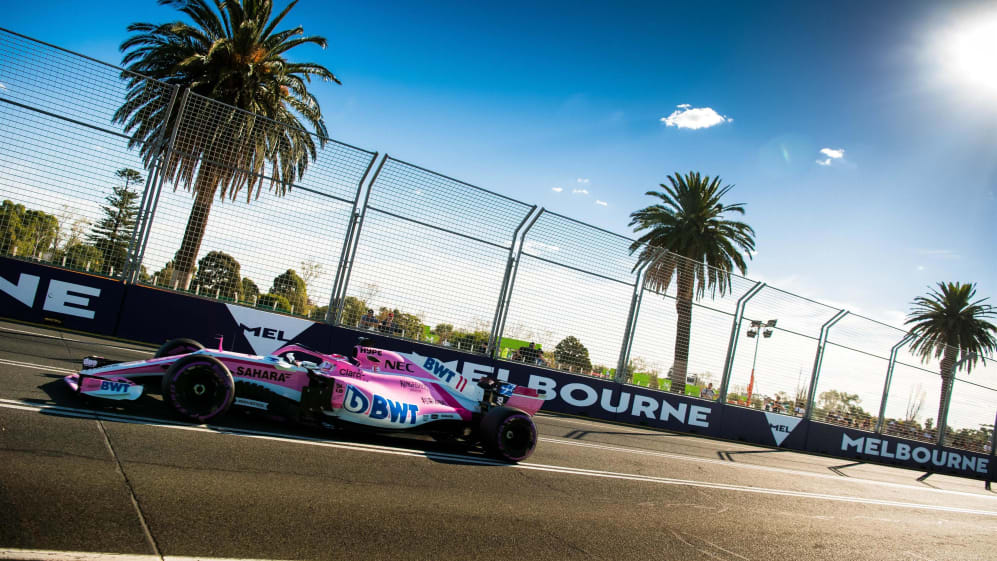 Sergio Perez
"Racing in Bahrain is good fun. It's unusual because you're in the desert and we also race under the lights. It's actually one of my favourite tracks of the year and I've always gone well there. It's where I had my first podium with Force India [in 2014] so I have those memories every time we go back there.
"The Bahrain track often creates good racing. I still remember the battle I had with my old teammate, Jenson Button, in 2013. The layout really allows you to race wheel-to-wheel at times. If you lose a position in turn one, you can fight back through turns two, three and four.
"It was difficult to overtake in Melbourne, but Bahrain should be a bit easier because it's a more traditional track. We've got to be targeting points this weekend. Melbourne showed just how close all the teams are in the middle of the grid, so it's especially important to have a clean weekend and maximise every session.
"The development race will be very intense this year, but I know we have good things coming. We need to do what we have done in the last few years by making improvements to the car at each race. We've already made a step forward since pre-season testing so we need to keep working in the same direction."
Esteban Ocon
"When I think about Bahrain I always remember the beautiful paddock, which has so much space and looks amazing at night with all the trees lit up. Every year there's a barbeque for the paddock and it's nice that all the teams and media can come together before the racing begins.
"I love racing at night. It almost feels quicker under the lights and it looks better on television. Hopefully the fans like it as much as the drivers. The track is good fun and there are a few good overtaking spots, such as turn one and turn four.
"It's a track that feels very satisfying when your car is working well. I particularly enjoy turns five, six and seven because they are so quick and then you're immediately into a big braking zone for turn eight. It's tricky because you approach at really high speed and it's easy to make a mistake and run wide.
"It's a tough weekend physically because of the heat. The daytime practice sessions are the most difficult, but fortunately it gets a bit cooler in the evenings for qualifying and the race. You need to drink lots to be hydrated and make sure you don't lose concentration."
Vijay Mallya, Team Principal
"Melbourne was a clear indicator that the competitiveness of the grid has closed up in 2018. We've got to work hard to maintain our fourth place in the championship and there's going to be an intense development race at the front of the midfield. We are certainly up for the challenge and there are further changes to the car in Bahrain. We are a motivated team, with determined drivers and we will be targeting points this weekend."
Otmar Szafnauer, Chief Operating Officer
"It's business as usual in terms of developing the car. We've got a new front wing coming for Bahrain, which will complement the upgrades we introduced in Melbourne. The car we have now is totally different from the spec we used during testing and we're still on a learning curve. There is huge development potential with this new aerodynamic platform and we have things in the pipeline, which will bring performance steps in the first quarter of the season."
"Testing showed us that the midfield has closed up considerably, so there were no big shocks in Melbourne. I think the points will be spread among the teams more evenly this year and retaining fourth place is going to be a big task. But we've only had one race and things can change very quickly in Formula One. The development race is only just beginning and it's where you end the season that counts. Last year we out-developed the teams around us and we have to do the same this year. Our goal is to defend our fourth place and we will be fighting hard to get back up there."
Toro Rosso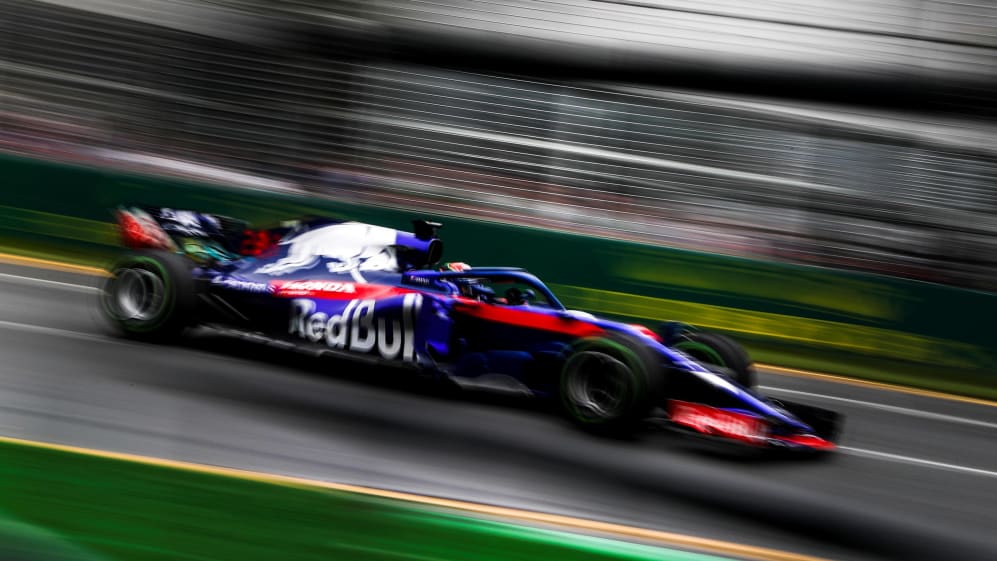 Brendon Hartley
"Bahrain is a track I have some nice memories from, it was where we clinched our first world title back in 2015 with Mark Webber and Timo Bernhard in the Porsche LMP1 team, so I'm really happy to go back there. I wouldn't say it's my strongest track on the calendar, but it's one that I know very well. We didn't score points in Melbourne, but there were plenty of positives from the weekend and I believe Bahrain should be a better track for us. My goal for this weekend stays the same: to score my first points in Formula 1."
Pierre Gasly
"What comes to my mind when I think about Bahrain is pole position in 2015, I was on pole in the GP2 race the second time we went there, it's a track I quite like and it's the first time I'm going to race there with a Formula 1 car this year. It's usually pretty hot there, but Formula 1 races during the night which will be something new to me, so we will see. It's not my favourite track but it's quite a cool one!"
Sauber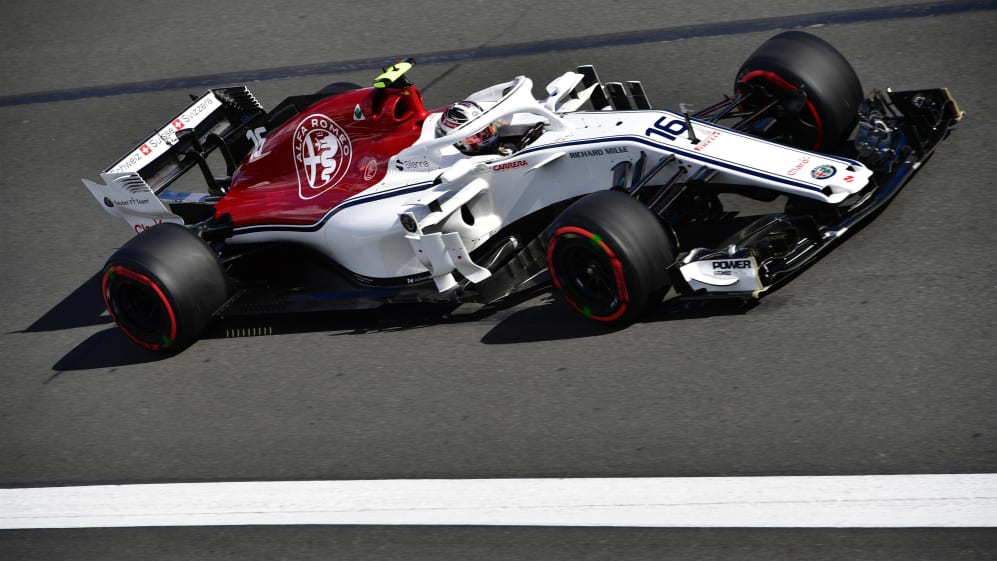 Marcus Ericsson
"Off to the first back-to-back of the year. Bahrain is a track that I know very well. I have been there a lot of times and enjoy driving on it. The track has different challenges to it, one being the sand surrounding it. Depending on the wind and weather conditions, this can become a defining factor. In the middle of the track, there is a very technical left hand corner which is one of the most difficult ones of the season. It also offers some good overtaking opportunities which I look forward to. After seeing our potential in Australia, we are going into round 2 feeling positive."
Charles Leclerc
"After having participated in my first Formula 1 race in Australia, I look forward to going into my second round, as I will be familiar with all of the activities taking place at the track throughout the race weekend. I'm excited to go to Bahrain. I know the track from last year when I raced there in Formula 2, and have great memories. I had one of my best races there. The track is interesting. The temperatures are very high, which is very aggressive on the tyres. This creates interesting strategies due to the degradation that takes place. Let's see what the next race will bring."
McLaren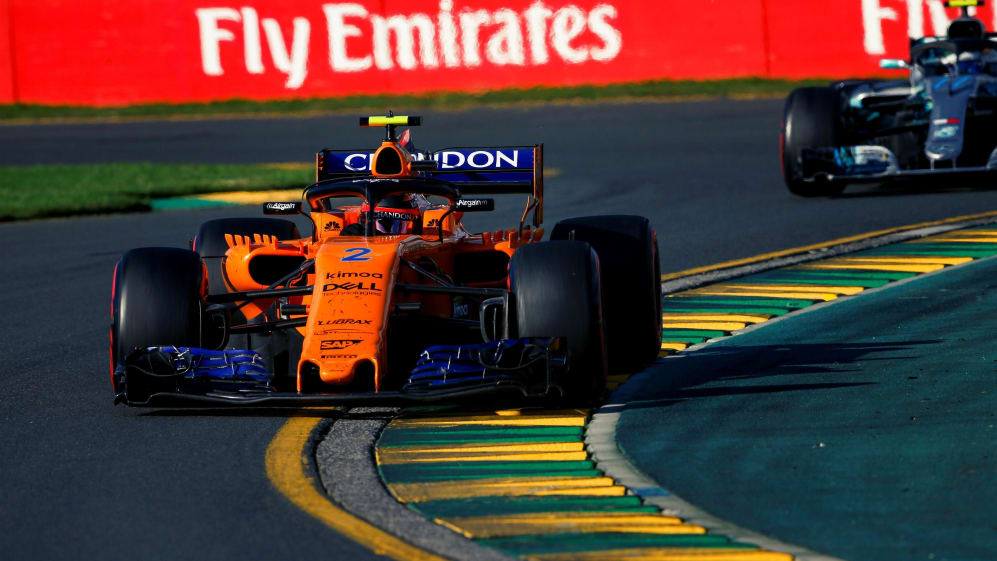 Fernando Alonso
"After a positive start to the season I'm already really excited to head to Bahrain and get back in the car. Australia gave us a positive feeling and I hope we can continue that momentum as we head into these back-to-back races.
"I know the team are working hard back at the factory to push through the upgrades that are in the pipeline, as these, along with the development work we're doing on the chassis and with the power unit, are what will be key to unlocking further performance from our car.
"We mustn't get complacent – these two races in Bahrain and Shanghai are tough on the cars and it's important that we maintain good reliability if we are to maximise our potential. The competition is very strong and we need to keep pushing forward for more points."
Stoffel Vandoorne
"I'm very happy to be heading to Bahrain on the back of a positive weekend for us in Australia. There's a good feeling in the team and we're all working hard to keep that going. We know there's a lot to do and every race brings a new set of challenges.
"Bahrain is a great venue – it's where I started my F1 career when I filled in for Fernando as reserve driver in 2016, and it's an important race for us thanks to our shareholders. The weather is good and the later-than-usual programme for the weekend sets it apart from a lot of other tracks we visit.
"Racing from day to night always feels special and makes this grand prix so unique – it means it's very different from Australia in terms of set-up so I'm keen to maximise track time to work on preparation with the engineers. Last year I had a lot of bad luck there reliability-wise so I'm hoping we can have better fortunes there this time around."
Eric Boullier, Racing Director
"Bahrain is an exciting event for the whole team and a special venue for McLaren. It's our second home due to the team's ownership and we always receive a fantastic welcome from our Bahraini hosts. The facilities are world-class and it's a very enjoyable venue at which to host a grand prix.
"The back-to-back races of Bahrain and China pose very different challenges, and, given that most of our personnel don't travel back to the UK between them, both logistics and car development are two tricky issues that everyone needs to get on top of.
"Speaking of car development, we're working hard to bring updates to the next two Grands Prix, which we hope will help our boys continue to put up a good fight. As we saw in Melbourne, our competition is tough. We can't take anything for granted and we know that despite a stronger performance than we've seen in recent months, we also benefitted from circumstances around us.
"Our principal targets are further up the grid ahead of us, so we know there's work to do and our focus is on the development race as well as the race on track."
Mercedes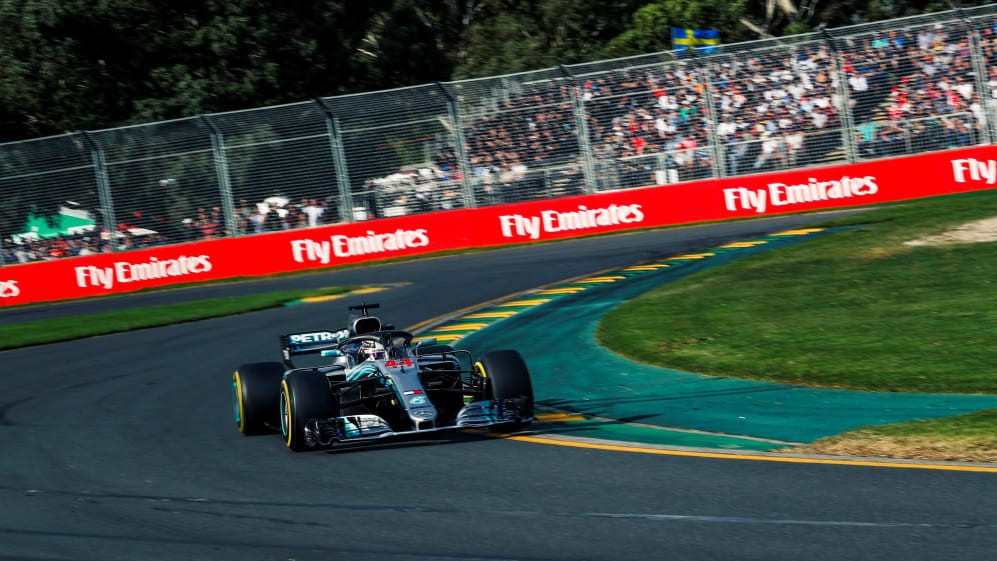 Toto Wolff, Team Principal
"We suspected that the new season would be close fought and the first race confirmed those suspicions. We made mistakes and did not perform to our maximum – and it reminded us that this is the toughest racing series in the world, where every error is punished. It hurt to leave all those points on the table, especially because we know we had the pace to win in Australia.
"Back at base, we did what we always do after a tough weekend. We made sure that we understand what went wrong and put a process in place to make sure that we don't see a similar issue in the future. These painful moments are the real learning experiences. Mistakes become training.
"We expect Bahrain to be another challenging weekend, although the challenges will be of a completely different nature. The race in the desert is tricky because the conditions change drastically between sessions. FP1 and FP3 take place in the heat of the day whereas qualifying and the race itself take place after sunset so it's much cooler. That makes it extremely difficult to find the right set-up with the car.
"Bahrain is also a power-sensitive race with the long straights. We saw in Melbourne that the Ferraris in particular were very quick, so I expect it to be a close battle. We've seen some great racing in Bahrain in recent years, particularly between our drivers back in 2014, so I think we can look forward to an exciting and competitive weekend."