Barcelona and Man City stars join the grid for Sunday's Virtual Spanish Grand Prix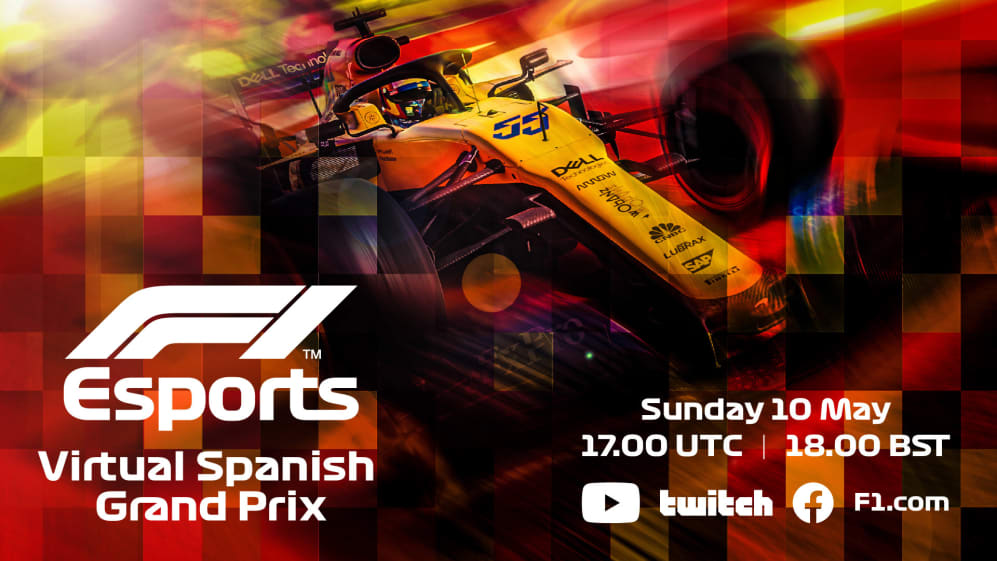 This Sunday's Virtual Spanish Grand Prix will see a four-time Premier League winner take to the grid as well as stars from La Liga rivals Real Madrid and Barcelona, as the footballers try to beat the F1 drivers at their own game.
Manchester City and Argentina striker Sergio Aguero will be racing in the F1 Esports series for the first time, and will line up for Red Bull Racing alongside last week's Virtual Grand Prix winner Alex Albon.
Flying the flag for La Liga, FC Barcelona's Arthur Melo joins test driver Pietro Fittipaldi in representing the Haas F1 Team, while Real Madrid goalkeeper Thibaut Courtois returns for his second Virtual Grand Prix, this time driving for Alfa Romeo.
MUST-SEE: Highlights and best bits as Albon and Leclerc stage epic battle for Virtual GP win
The footballers will be joined by F1 regulars Antonio Giovinazzi, George Russell, Nicholas Latifi, Lando Norris and Charles Leclerc, while golf icon Ian Poulter will make his third appearance for Renault. See the full grid in the table below.
And fans will be hoping for a repeat of last week's thrilling race which saw Albon and Leclerc duke it out for lap after thrilling lap at the Interlagos circuit before the Red Bull man finally won the day.
Sunday's race will fall on the weekend originally scheduled for the Spanish Grand Prix and will take place at the virtual version of the Circuit de Barcelona-Catalunya on F1 2019, the official videogame developed by Codemasters.
How to watch
Drivers will join the race remotely, with a host broadcast live from the Gfinity Esports Arena from 1700 UTC (1800 BST) on Sunday, May 10.
The broadcast, which will be available here on F1.com and the official Formula 1 YouTube, Twitch, Weibo, Huya and Facebook channels, is expected to run for 1 hour 30 minutes, with a qualifying period followed by a 33-lap race.
The Virtual Grand Prix will also be broadcast live with international broadcast partners in over 100 countries, including in the UK on Sky Sports, in the US on ESPN, and FOX Sports Asia across Southeast Asia.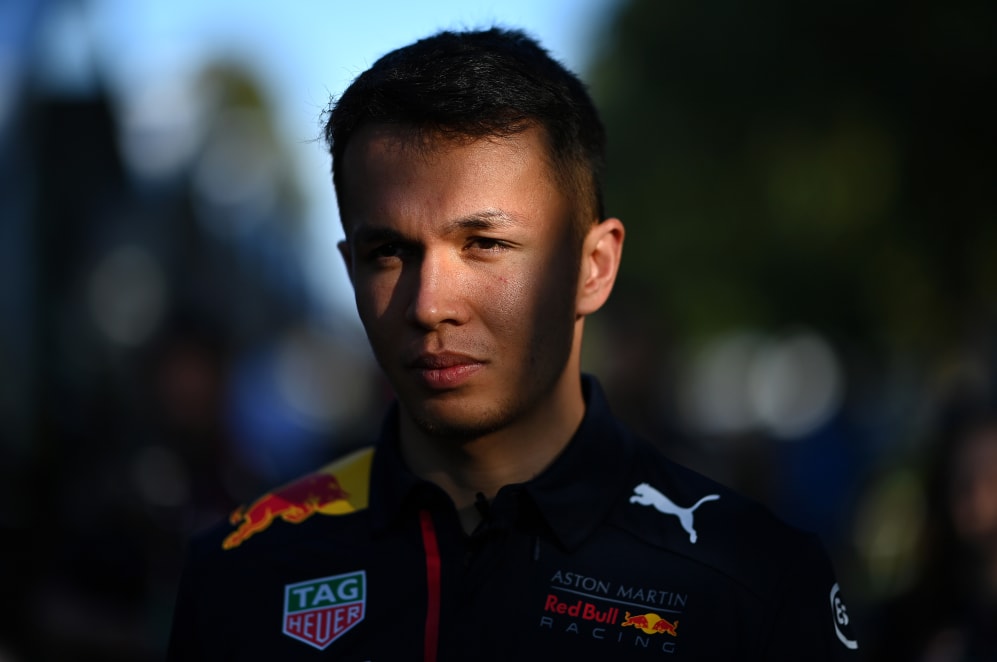 Support races
Before the main event the F1 Esports Pro Exhibition race will precede the Virtual Grand Prix. It will begin at 1600 UTC (1700 BST) and will be broadcast on the official Formula 1 YouTube, Twitch and Facebook channels, as well as selected TV broadcasters.
The Formula 2 Virtual Racing event, featuring F2 and F3 drivers, will also be live on the same channels, and here on F1.com, from 1500 UTC (1600 BST).
Julian Tan, Head of Digital Business Initiatives and Esports said: "This week sees one of the most exciting Virtual Grand Prix line-ups we've had so far and we are delighted to welcome three of Europe's football stars to compete alongside drivers from the worlds of F1 and motorsport.
"Their desire to participate is a testament to the continued success and popularity of the F1 Esports Virtual Grands Prix and we are proud to give sports fans a live spectacle to enjoy during these troubling times."
The full grid for Sunday's Virtual Grand Prix
| Team | Driver | Driver |
| --- | --- | --- |
| Alfa Romeo | Antonio Giovinazzi | Thibaut Courtois |
| AlphaTauri | Vitantonio Liuzzi | Andrea Pirillo |
| FDA Hublot Esports Team | Charles Leclerc | Antonio Fuoco |
| Haas | Arthur Melo | Pietro Fittipaldi |
| McLaren | Lando Norris | Nic Hamilton |
| Mercedes | Anthony Davidson | Esteban Gutierrez |
| Racing Point | Jimmy Broadbent | David Schumacher |
| Red Bull | Alex Albon | Sergio Aguero |
| Renault | Ian Poulter | Max Fewtrell |
| Williams | George Russell | Nicholas Latifi |