Report
BARCELONA TEST DAY TWO: Mazepin fastest on first Mercedes outing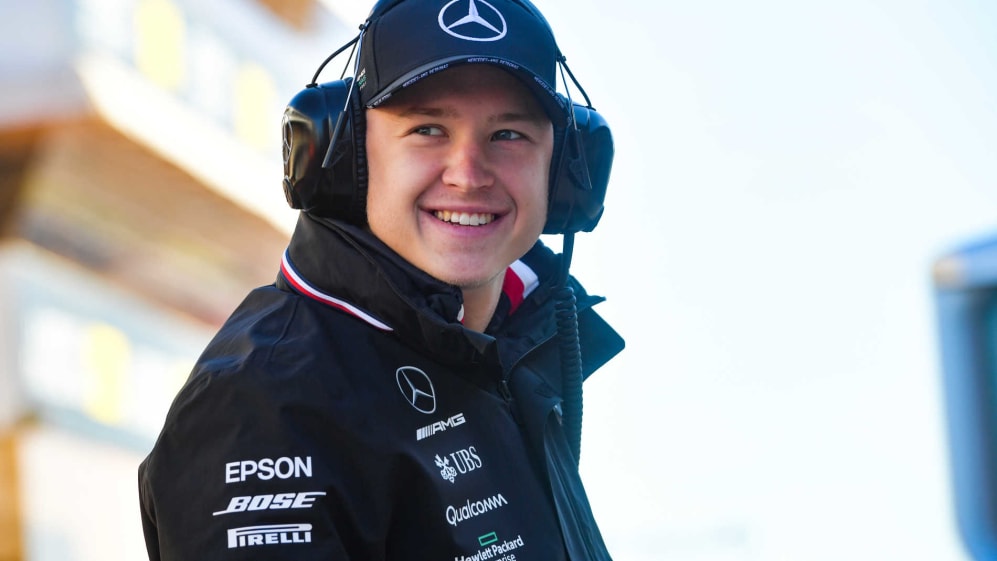 Over 100 laps and the fastest time of the day marked a successful Mercedes testing debut for Nikita Mazepin in Barcelona.
The Russian Formula 2 driver was making his first appearance for the team as they fulfilled one of their rookie days, and duly posted a 1m15.775s on the C5 compound tyre to lead the rest of the field by 1.3 seconds.
Mazepin's only real error came late in the morning session, when he spun off at Turn 12 and beached the car in the gravel, causing the third red flag of an interrupted day. Despite the off, the 20 year old did not lose out on much lap time and amassed 128 laps throughout Wednesday's running. His fastest time was also just over a quarter of a second off what Valtteri Bottas had managed on the same tyre compound on Tuesday.
Alexander Albon was second quickest for Toro Rosso but ensured a day littered with red flags ended prematurely when he stopped at Turn 10 with nine minutes remaining. That was the fifth stoppage of the day, and the session was not restarted, coming soon after Albon had posted a 1m17.079s.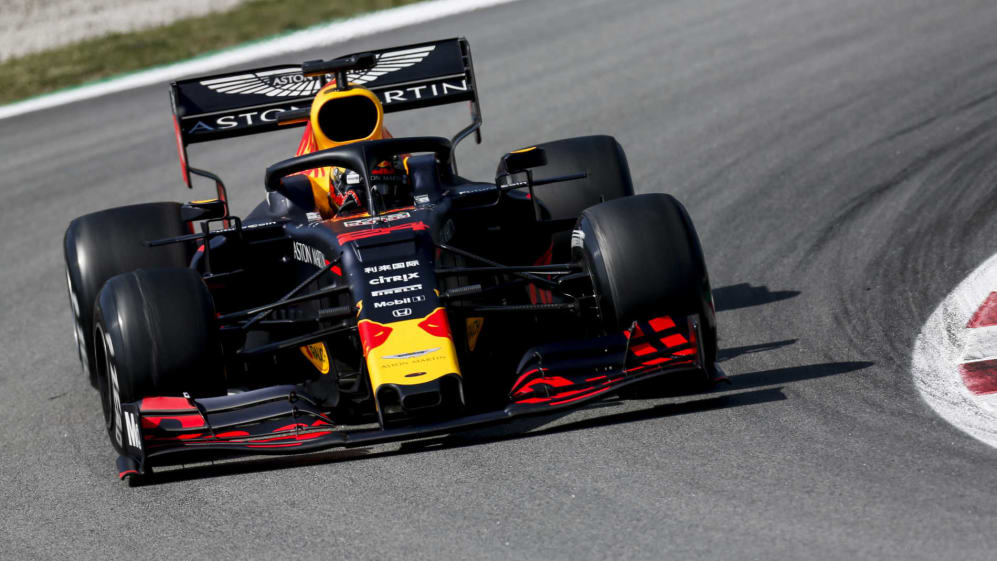 Before Albon's late lap it looked like Ferrari were once again going to be second fastest, and also with a less familiar name as Antonio Fuoco posted a 1m17.284s. Fuoco – previously a member of the Ferrari Driver Academy – set his best time on the C4 tyres and led three cars covered by a little over 0.1s as he ended up third.
Fourth fastest was Charles Leclerc, but the Ferrari driver was carrying out tyre testing duties for Pirelli so his programme and tyre compounds were unknown. Leclerc posted a 1m17.349s and finished just 0.044s clear of the man he replaced at Ferrari, Kimi Raikkonen.
After Callum Ilott's heavy crash on Tuesday, Alfa Romeo enjoyed a much more productive day as Raikkonen exceeded 100 laps.
READ MORE: BARCELONA TEST DAY ONE - Bottas on top for Mercedes as Ilott crashes Alfa
Jack Aitken took over from Nico Hulkenberg at Renault and once again the team had fairly low mileage as it tested a variety of development parts. Aitken was still sixth overall, a little under a quarter of a second off Raikkonen.
Haas had Kevin Magnussen back in the car on Wednesday as the team gained further data with the significant upgrade package it had introduced during the Spanish Grand Prix weekend, with Magnussen seventh ahead of Nick Yelloly in the Racing Point.
Aside from Mazepin's spin there were two other stoppages in the morning session, with Nicholas Latifi – ninth quickest overall for Williams using the C5 tyres on his second day in the car – coming to a halt at the pit exit. That followed a delay caused by Dan Ticktum in the Red Bull, who stopped on the exit of Turn 10 and was limited to 79 laps across the day.
McLaren split running between two of its simulator drivers, with Oliver Turvey managing 52 laps before the lunch break. The afternoon was less productive though, as Sergio Sette Camara – making his debut for the team – completing just 19 laps before he stopped on the run to Turn 10 and didn't reappear.