Feature F1 Unlocked
BARRETTO: How Aston Martin surged up the F1 pecking order – and why there should be plenty more to come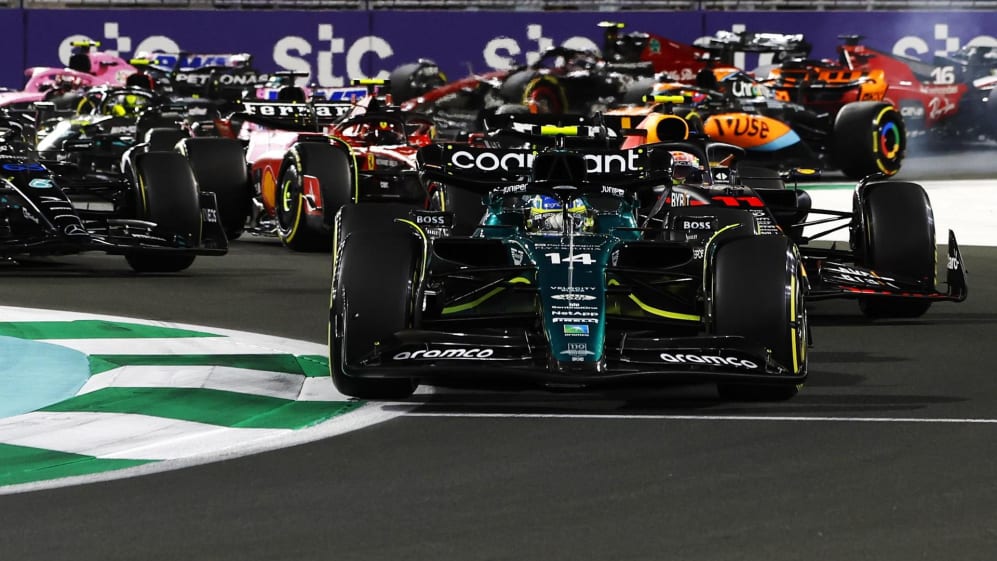 The Australian Grand Prix was a landmark occasion for Aston Martin as it was the first time in the brand's Formula 1 history that the team have placed two cars inside the top four.
More impressively, it was Fernando Alonso's third consecutive third-place podium, continuing his 100% record in that position in 2023 and providing further confirmation that Aston Martin have made a genuine leap forward this season after finishing seventh last year.
READ MORE: Alonso reflects on 'rollercoaster of emotions' race as he takes third place in Melbourne
The AMR23 has now performed strongly in Bahrain on the desert track's cheesegrater surface where traction and power are important, and then in Saudi Arabia – home to the world's fastest street circuit – and Australia, a semi-permanent track where conditions have been the coolest they've been all season.
The latter two circuits had a plethora of high-speed corners – and the AMR23 looked like it was on rails as it glided through them.
"You saw in Bahrain we were very competitive against many," said Aston Martin Team Principal Mike Krack. "In Jeddah it was OK, in Australia, you saw a proper fight. All in all, if you look at all the data, you will find that the margins are very, very close."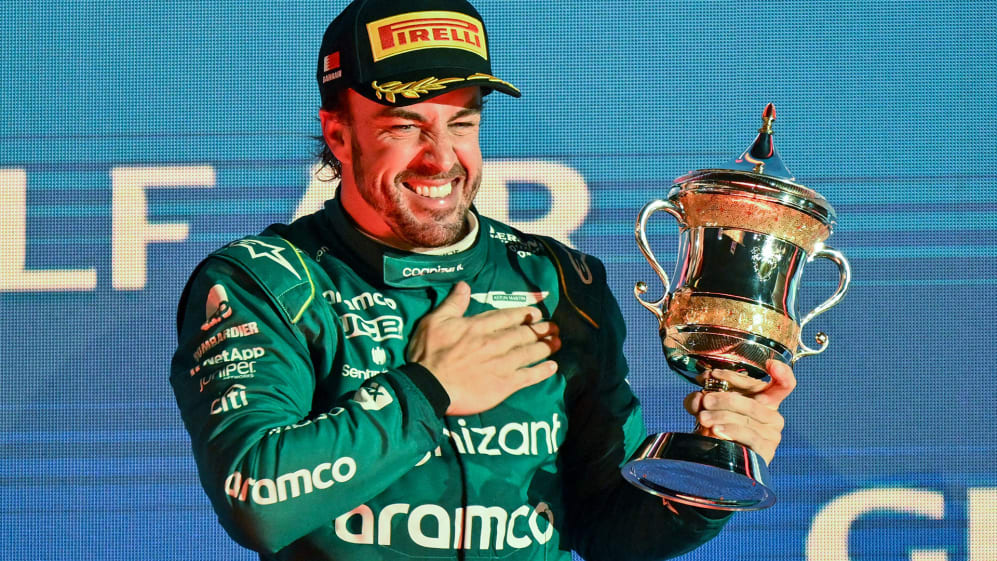 There will be different variations of conditions and tracks to come, but the early signs of a sustained challenge for a top-three finish (they are currently P2) in the constructors' championship are positive.
In qualifying trim, they look decent. They've made Q3 with both cars in each of the first three races. In the last two events, Alonso and Lance Stroll have both started inside the top-three rows.
READ MORE: 'We have to push people to go home!' – Krack describes 'huge energy' at Aston Martin after impressive start to season
On race day, they have the pace to fight Mercedes and Ferrari – and that makes them a contender for best of the rest behind runaway leaders Red Bull.
There is a growing sense of optimism ahead of the next race in Baku – but the team, as they have done all season, remain cautious.
"Three circuits with three characteristics, to be competitive on all three, we are confident we can be on other circuits as well," added Krack. "But, you know, the range of circuits is now very different, you have Baku with huge straights and then you have Monaco with no straights.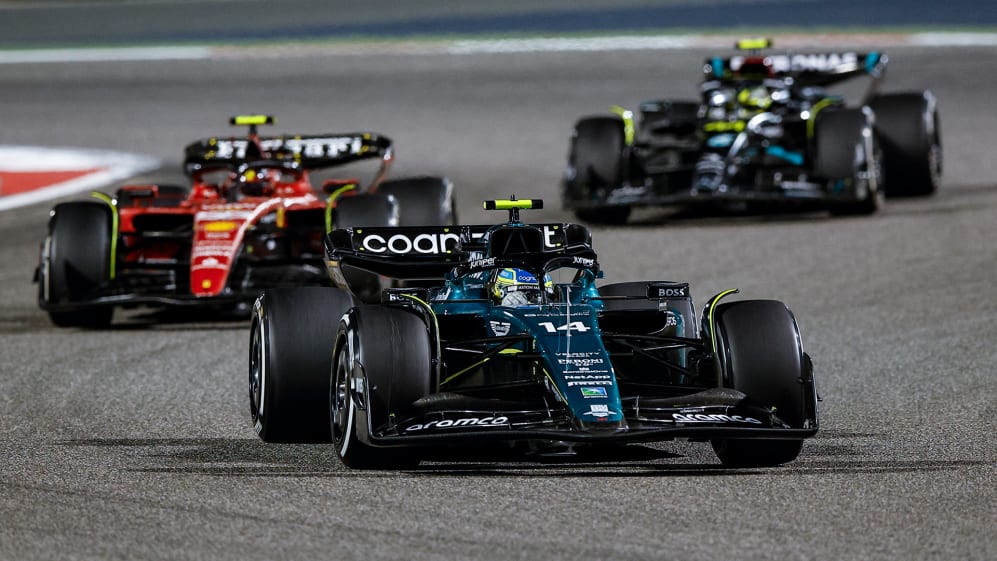 "These kinds of things will always shift the field a little bit, and this is why I'm always saying we must be careful not to draw too many conclusions from one race event."
Aston Martin started the year with a car that was 95% new and, as Alonso put it, basic. The idea was to understand the baseline package they had quickly and then add upgrades systematically through the season to (hopefully) add performance.
THIS WEEK IN F1: 10 quiz questions on the latest F1 news after the 2023 Australian Grand Prix
Alonso has previously pointed out that while most of the top team have kept the philosophy they had last year and evolved it, Aston Martin have gone for a new concept – and thus have potentially bigger steps that they can make.
Krack said the team tried "a few small things" on Friday in Australia to "understand our car better before rushing into one direction or another". He added: "We know roughly what we have to do. This has already started and will continue now."
That process will include some new parts in Baku and then two races later in Imola. Further upgrades are pencilled in for Canada in June and Silverstone, the team's home race, in July. However, as they did last year, the team will bring each small increment of improvement to the track as soon as it's ready, rather than waiting to introduce it as a big package.
And Krack says the biggest improvements will come "later in the year". There is a time-lag with upgrades, as it takes months from the moment you analyse data, design the part, run it in the wind tunnel or in CFD and then produce it ready to take to track.
"If we want to make progress, even to stay where we are we have to – even if we do nothing, we will go back," said Krack. "I'm quite confident we can bring performance upgrades onto the car but only time will tell if this is sufficient or not."
READ MORE: Alonso makes Brawn GP comparison after Aston Martin's leap up the order this season
Key to Aston Martin's success has been their new signing Alonso. The 41-year-old double world champion has looked as ruthlessly fast and racy as ever this season, the Spaniard sensing that for the first time in a decade, he has a machine capable of consistently fighting for silverware.
With him behind the wheel, the AMR23 has consistently cut the gap to billionaire Lawrence Stroll's rivals. In Bahrain, Alonso was 0.6s off pole. In Saudi, that was down to 0.5s. In Australia, he shaved another tenth off to 0.4s.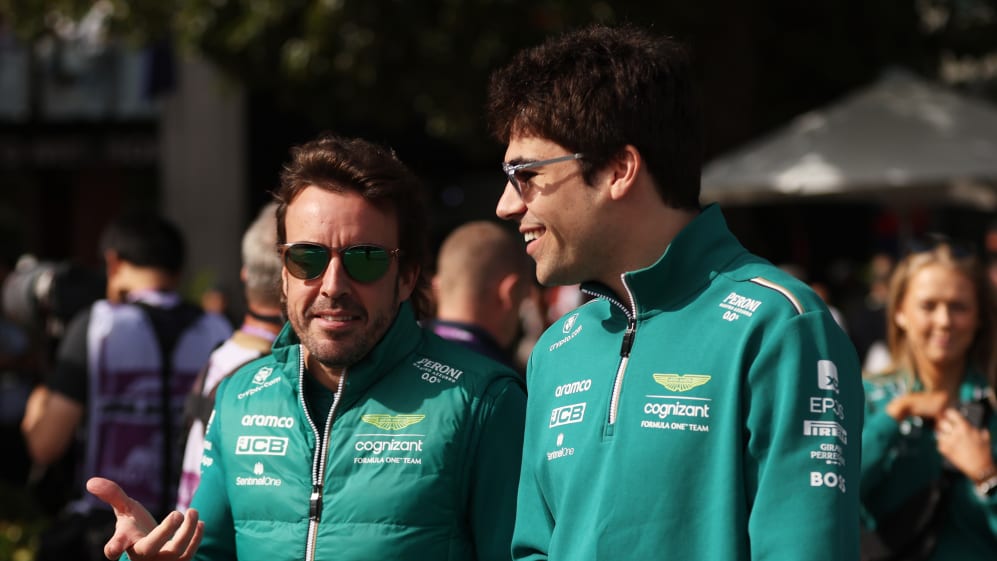 "If someone had said you would have three podiums after the first three races, I would not have believed it either," said Krack. "Fernando shows what a champion we have. He's incredible, his consistency. If you look at all the sessions, he has always been there, you know, in free practice one, free practice two, he's always up there and pushes the maximum all the time."
As you'd expect, Lawrence Stroll is pleased with the progress – but wants more. "The mission is very clear," said Krack. "Lawrence has not been having any delay in asking us 'when are we going to win the next one?' Obviously he is happy we have made a step, but this is not enough for his ambitions. The good thing is with Lawrence is you know where you stand – he wants more, and we will have to deliver more."
READ MORE: Krack says Aston Martin '100%' considered asking Vettel to replace injured Stroll as he reveals how 4-time champ reacted to improved form
Aston Martin are on course to do just that. Their state-of-the-art new factory will be up and running by next month, with the wind tunnel on course to be operational next year. Their development team, under the leadership of Dan Fallows, is motoring along nicely. And in Alonso and Stroll, not only do they have the most experienced line-up in the field, but one that is operating at a high level.
Suddenly, Lawrence Stroll's plan to be title contenders within five years (this is year three) isn't looking so fanciful anymore.
To read on, sign up to F1 Unlocked for free
You'll unlock this article and get access to:
Live leaderboard data
Epic experiences and rewards
Money-can't-buy competitions