Feature F1 Unlocked
BARRETTO: How Sauber are preparing for Audi's arrival – and keeping the pressure on in the midfield battle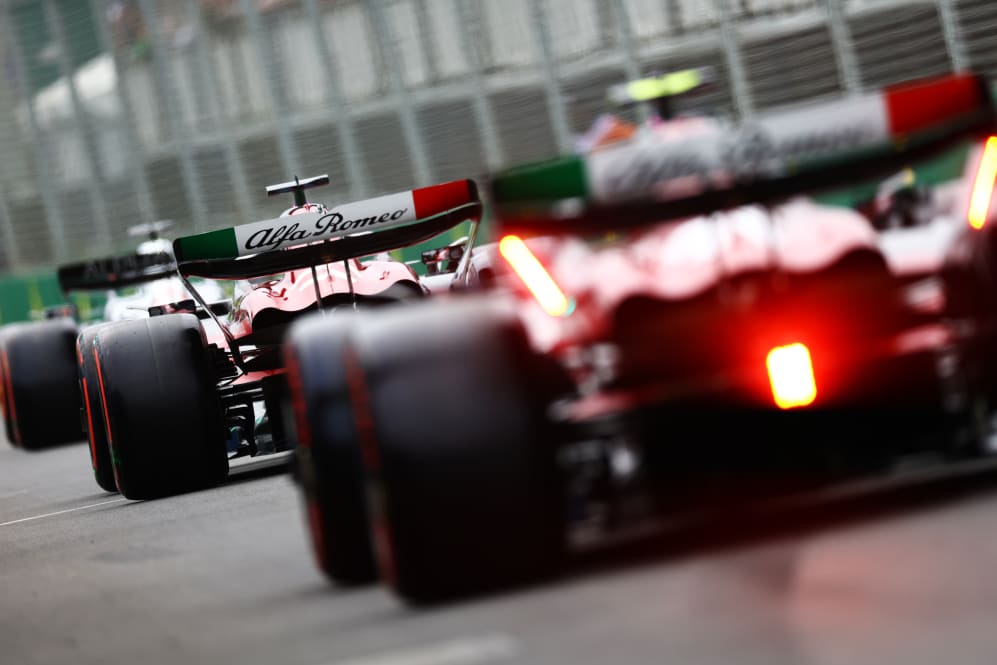 The Sauber-run Alfa Romeo F1 Team have come a long way in the last six years. In 2017, the car was devoid of sponsors and traipsing around at the back of the field. Fast forward to today and the Swiss squad founded by Peter Sauber has made itself a solid midfield contender with a slick red-and-black liveried car that boasts 44 partners.
It's an impressive turnaround, which started with Peter Sauber's decision to sell the company to Longbow Finance, led by Swedish billionaire Finn Rausing, to secure the team's long-term future.
READ MORE: Seidl sets clear long-term goals for Sauber as he bids to make team 'desirable'
Thereafter, Fred Vasseur was drafted in to replace Monisha Kaltenborn as Team Principal and the revitalisation of a facility that was one of the best when BMW owned the team but had since aged, quickly began.
Rausing's financial backing, along with the new bulging suite of commercial partners, provided the consistent cash injections Sauber needed to have any chance of being competitive in Formula 1.
Money has been spent wisely so far, including on a new state of the art simulator, while recruitment was smart, too, from bolstering the technical and engineering team to fielding an all-new line-up of proven race winner Valtteri Bottas and Zhou Guanyu in 2022. The result was P6 in the constructors' championship last year – their best result for a decade.
"We started this plan in 2017," says Team Representative Alessandro Alunni Bravi, when we chat over breakfast in Melbourne. "We started from very far. We were almost starting from scratch in 2017. We had nice facilities from the BMW era, but they remained like this for the next 10 years – no upgrades, no improvements. We were 180 people. Now we are more than double."
He adds: "You cannot compare what Sauber was in 2017 and what it is now. It's a completely different team. We have our own simulator, we have one of the largest production capacities for manufactured parts in Switzerland.
"The wind tunnel has been improved, the hardware remained the same, but the software measuring system, all the technical elements of the wind tunnel have been upgraded to current state of the art, new machines, more automation, better design tools.
READ MORE: Alfa Romeo boss explains how new structure will work without traditional team principal
"All areas have been improved, thanks to investment of shareholders in last five years. It's a process you can never stop. If F1, you stop, you make a step back."
Alunni Bravi is an impressive character. A trained lawyer, the Italian is well-spoken, intelligent and clearly knows his subject well. That comes from a two-decade long stint in motorsport, holding General Manager, Team Principal and General Counsel roles in World Rally, GP2 (now Formula 2) and F3000.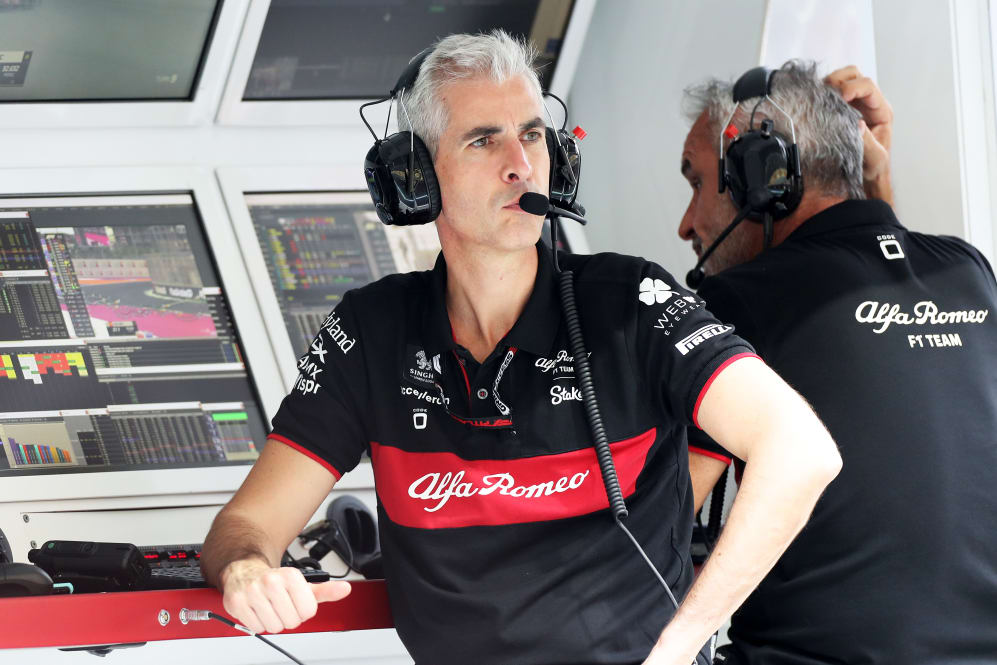 He's also got his own management company, with a stable that includes ex-F1 driver Robert Kubica and Stoffel Vandoorne.
He has risen through the ranks since joining Sauber in 2017, first as the group's General Counsel and board member, then as a Managing Director and now as a Team Representative – a position which roughly translates as a team boss role during race weekends.
READ MORE: Alfa Romeo appoint Alessandro Alunni Bravi as 'Team Representative' to assist Andreas Seidl during 2023 F1 season
Together with Sporting Director Beat Zehnder, who has been with the team since its inception in 1993, and Technical Director Jan Monchaux, the trio run the F1 team, reporting into CEO Andreas Seidl, who joined late last year from McLaren.
Seidl's focus is the bigger picture, which is preparing the team for Audi's arrival in 2026. The German manufacturer is making Sauber – one of only four teams in F1 to have competed in more than 500 Grands Prix – their works outfit. Seidl needs to continue the scaling up of the operation so that it's in good shape for Audi – who will deliver a power unit built to all-new regulations focused on electrical power and 100% sustainable fuel – to hit the ground running.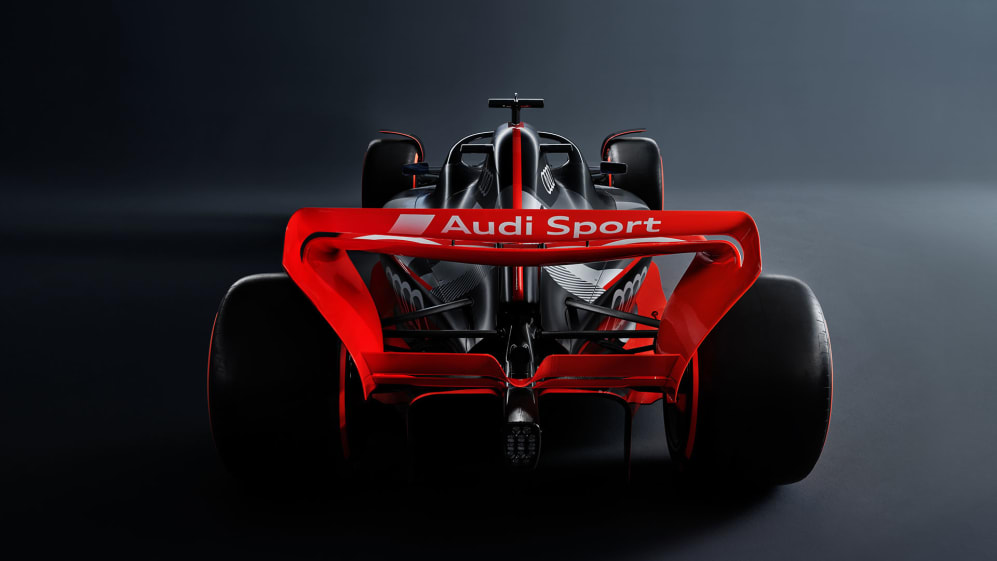 But in doing so, they cannot drop the ball on this season, their last with title sponsor Alfa Romeo, or the next two where they will continue to run power units from their long-term partner Ferrari. The challenge is to spend wisely – they aren't quite pushing up to the budget cap yet but will do so by the time Audi join the party in 2026.
"We are focused on the here and now and we are focused on the future," says Alunni Bravi. "Andreas and I are working on developing the team. We have an important target in the future. We're proud Audi/Volkswagen Group has chosen Sauber Group as a strategic partner for their entry to F1, but you cannot separate things, Andreas is focused on the present, like myself. We work together.
READ MORE: McLaren boss Seidl joins Sauber as Chief Executive Officer
"He's a strong leader. I didn't know him before. It's a pleasure to work with him. We are developing our organisation, trying to have different profiles, with different competencies, create this team-work approach that in the future will be important when you become a bigger team, when you have to take care of all the areas, the chassis department, the engine department, deal with a car manufacturer in all the commercial area.
"We need a more collaborative structure – and we are starting now. It's a process. Andreas is focused on everything. He is the perfect leader for our organisation."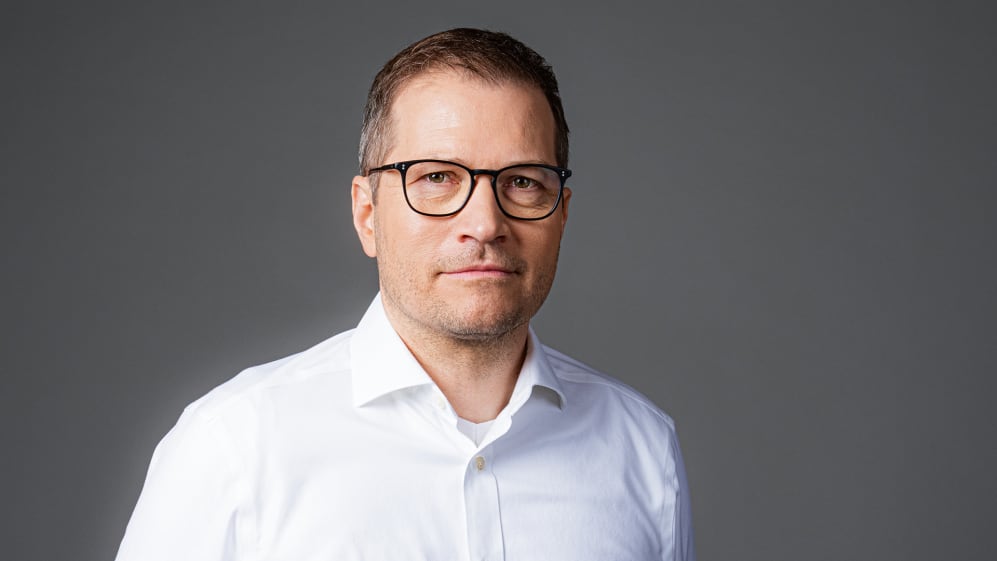 Alfa have scored in two of the opening three races, but so tight is the midfield, they sit down in eighth in the constructors' championship, six points adrift of fifth-placed McLaren and five clear of bottom team Williams. That means a rampant development curve is required to ensure the Swiss team stay in the contention for regular points – and that's exactly what Alunni Bravi's team have planned.
"To have constant upgrades, maybe small upgrades, all season is better than to have two or three big packages," says the Italian. "The fight is very tight, so you need to have upgrades on a race-by-race basis. It's what we are doing.
TECH TUESDAY: Three ways the teams have tried to claw back performance under F1's radical aero regs
"We introduced a new front nose and wing and assembly [in Australia]. It's a natural evolution of what we introduced last year in Japan. We will have upgrades for [the next race in] Baku, Imola and Barcelona."
Having a good car is one thing, having drivers capable of maximising the package is another – but Alfa Romeo seem to have landed on line-up that perfectly compliments each other. In Zhou, they have a youngster who has shown rapid growth since his debut last year and is now pushing his more experienced team mate Bottas in both qualifying and the race on a regular basis.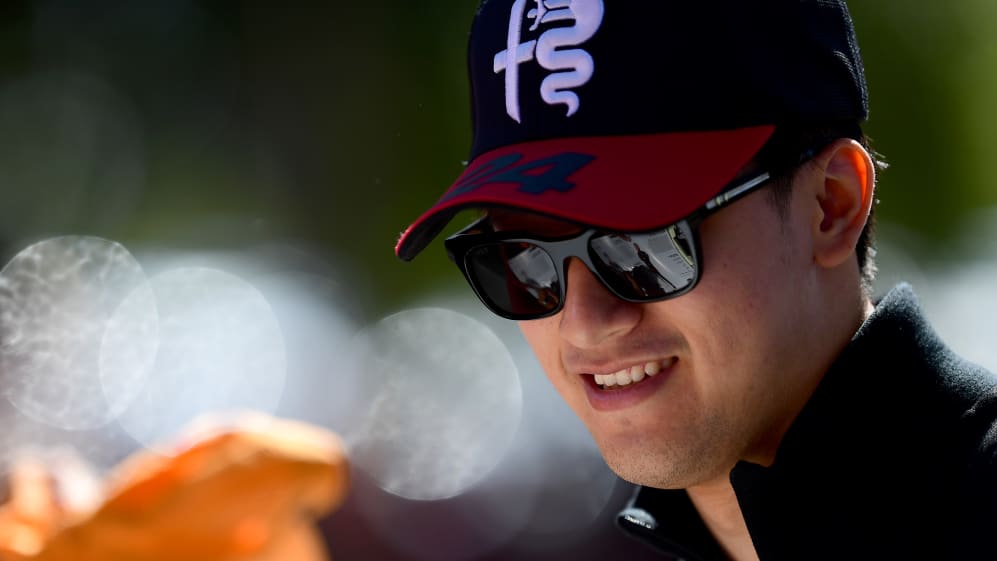 "Last year, you could see he had very good development," says Alunni Bravi. "Zhou did a step last year and he did another step this year. What has impressed me is his mindset, he doesn't do any mistakes. He has a good technical understanding of the car, he is talented and he is fast. Each year, you need to improve. For me, he's been impressive from the very first race."
In Bottas, Alfa Romeo have a driver with 10 wins and 67 podiums under his belt, having spent five seasons with world champions Mercedes. That experience has paid dividends for the Swiss team from the moment he started work last year.
READ MORE: 'Better consistency, more points, better results' – Bottas lays out 2023 goals with Alfa Romeo after 'mental reset'
"He's helping our team to do a step," adds Alunni Bravi. "He was important for us last year to have his winning culture. His presence each week coming to the workshop, working with the engineers, working in the simulator, having the speeches with the employees and working with Zhou – it was clear and it was important."
Bottas has looked like a different person since joining the team, the pressure of being seven-time world champion Lewis Hamilton's team mate ebbing away and unleashing the real, fun, cool Bottas. He seems to be having the best time off track – whether it's working on his gin business, getting involved in coffee or clocking the miles on his bike – and on it.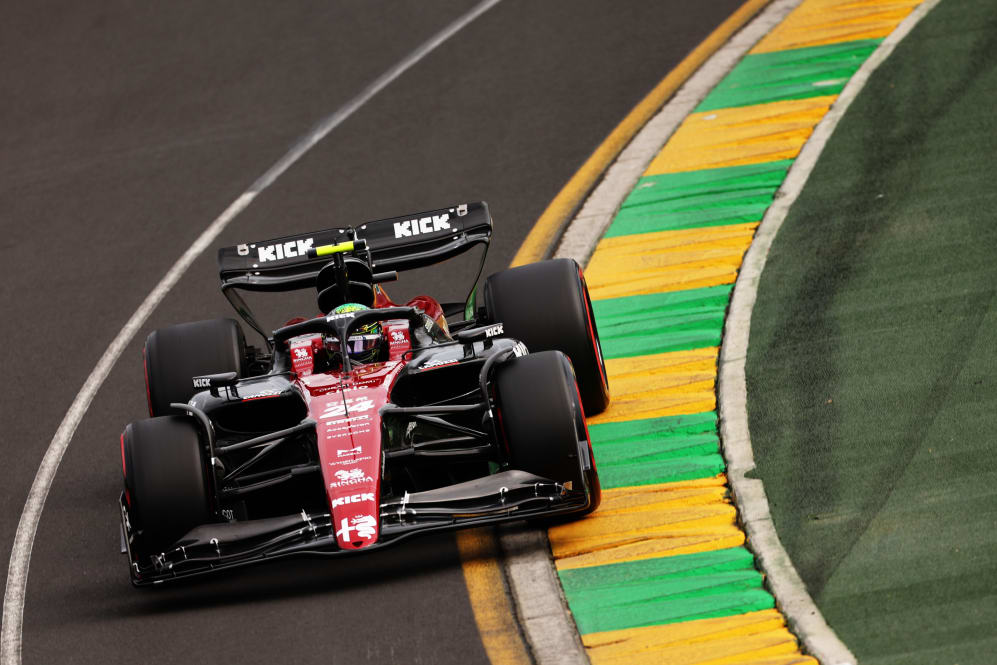 "I'm always happy when drivers can express themselves," says Alunni Bravi. "When you're off track, you need to have a private life. When he is here at the track, he is always focused, always professional. It doesn't change his approach on track. Valtteri the driver didn't change. He is always attentive to the details.
"Off track, I think he's more free as we have a different approach, we're a team that is accessible, that is open, we have a fresh approach to what we do. He can live his life with less limitation."
It's no surprise then that Alunni Bravi reckons 33-year-old Bottas "wants to stay in F1" for many years to come. "He wants to come back to fighting for podiums and for wins," he adds.
"We have two good drivers, so no number one, no number two. We have two drivers who are pushing each other. They are at a very good level. We're happy. We're happy about Zhou, we're happy about Valtteri. We need to give them a performing car, it's down to us."
The base ingredients are there for Sauber to be successful – but they are mired in one of the most tightly packed midfields F1 has ever seen. As they progress, so do their rivals. Points become more precious with each passing day.
But if the Swiss team can be efficient with their development and their drivers constantly get the best out of the car, there's no reason why they can't continue an impressive upward trajectory ahead of Audi's arrival.
ANALYSIS: Why Audi chose Sauber as partner for their F1 adventure
To read on, sign up to F1 Unlocked for free
You'll unlock this article and get access to:
Live leaderboard data
Epic experiences and rewards
Money-can't-buy competitions