Feature F1 Unlocked
BARRETTO: Ricciardo wants back on to the F1 grid for 2024 – so what are his options?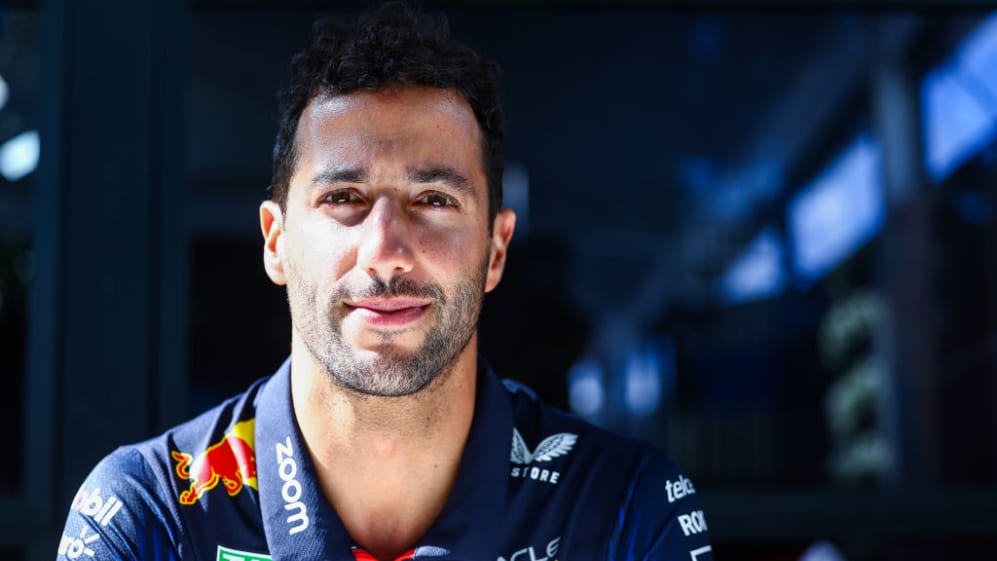 When Daniel Ricciardo vacated his McLaren race seat with a year still to go on his contract, the Australian was unsure what his future looked like.
The eight-time Grand Prix winner had been beaten down by two difficult years with the Woking team, a shock win at Monza in 2021 papering over a string of very disappointing results.
READ MORE: Ricciardo says scarcity of free F1 seats for 2024 'doesn't scare me'
It's no surprise, then, he had lost his love for the sport – and his love for driving. Even his belief in himself had been brought into question. So, he pulled himself out of the pressure cooker.
Rather than opening talks with the likes of Williams and Haas, who had seats free but were fighting towards the back of the grid, he did a deal with his former team Red Bull to become their third driver.
It was the ideal role for the 33-year-old. He could keep his foot in the world of F1, but also have plenty of time to recharge.
Red Bull are a team he knows he gelled with and that would deliver the opportunity of some car time in the shape of Pirelli tyre tests at Silverstone and Monza – as well as plenty of time in the simulator.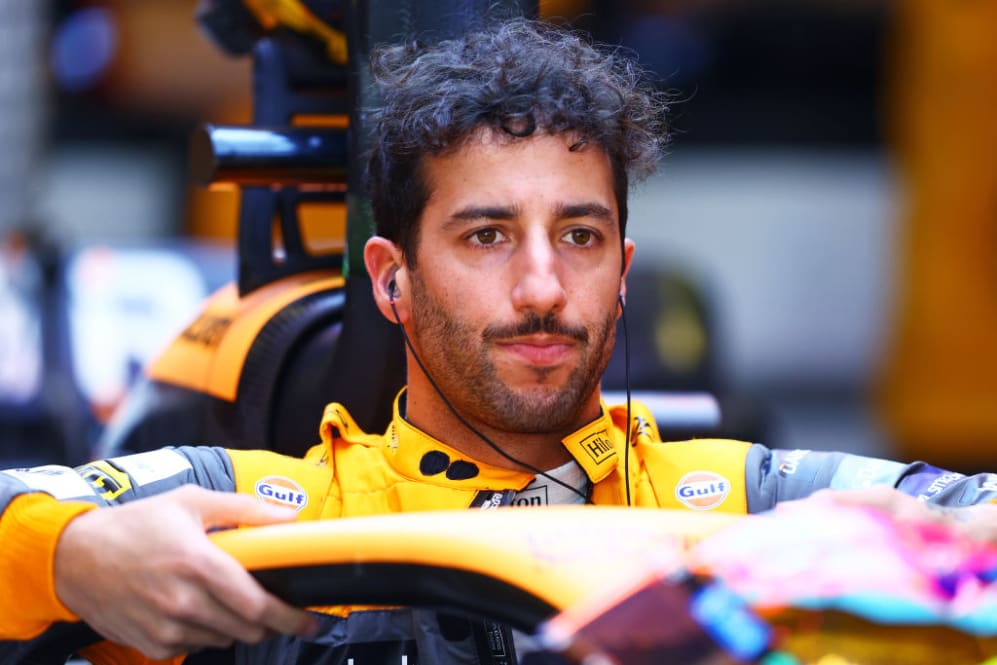 This would give him the chance to drive the best car in the field, show Red Bull what he can do and also prove to himself that he still has what it takes to reach the top step of the podium once more.
By spending time away from the track – he only needs to attend eight races in 2023 – Ricciardo could see if he missed F1 enough for the hunger to return.
READ MORE: Horner confirms Ricciardo will test for Red Bull in 2023 as he backs Australian to 'rediscover his love for the sport'
After six months and around a third of the season, that love for F1 has come flooding back. He's excited about being involved again. He wants to race. He wants to win. Most importantly, he believes he can win.
But where can he go? In re-joining Red Bull, Ricciardo will have hoped it gave him a chance – even if it's a slim one – to return to a race seat, though he hadn't said that publicly, until last week in Canada.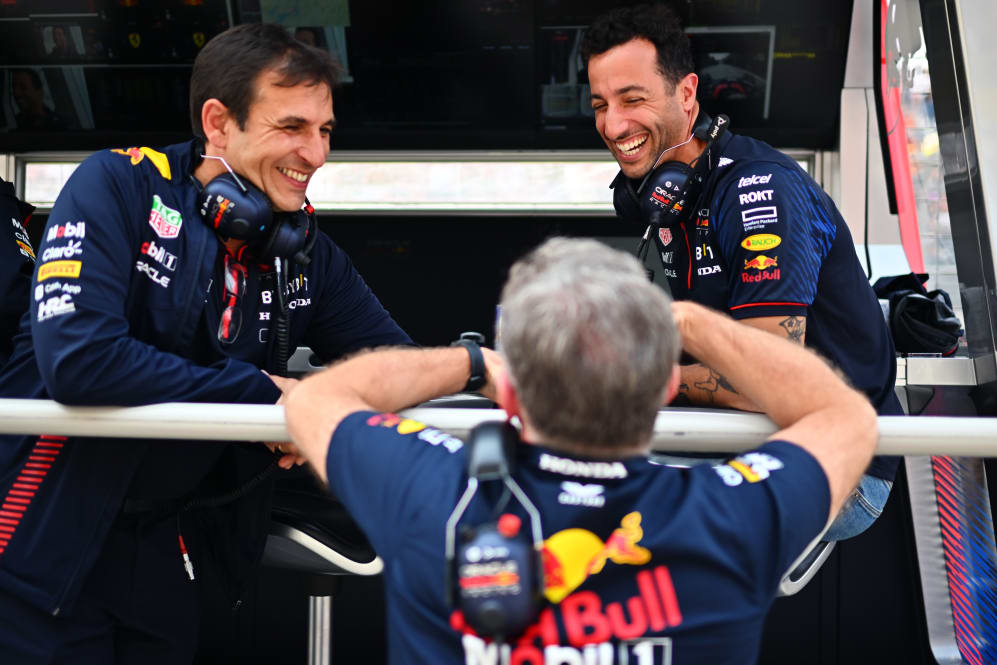 "Honestly, the fairytale ending [would be] to finish my career here [at Red Bull] if I could have it all my own way," he told ESPN.
That would be quite some turnaround. But at this stage, an immediate return to the reigning world champions looks unlikely.
READ MORE: Alpine team boss Szafnauer confirms he had discussions with Ricciardo over 2023 drive
Sources say a race seat at AlphaTauri next season is a genuine option for him, with both the Red Bull family and Ricciardo open to the move.
It would be a step back – and potentially a very difficult prospect, especially as the team is currently bottom of the constructors' championship with one of the slowest cars on the grid right now.
Of course, there's every chance AlphaTauri will bounce back next year, not least because they will be able to take several parts from sister team Red Bull as per the regulations.
However, Ricciardo faces the prospect of racing against the likes of Yuki Tsunoda – who is driving better than ever and is in the ascendancy, possibly Nyck de Vries, or an upcoming Red Bull junior in the shape of Liam Lawson or Ayumu Iwasa.
READ MORE: Ricciardo to drive Red Bull F1 car at the famous Nordschleife circuit
All would provide a stern challenge to a returning driver who will need to shake off the rust quickly. If a deal happens, it will prove Ricciardo has got his mojo back and he'll believe he can get on top of the car quickly and beat his team mate, while also proving he deserves another go at Red Bull.
Red Bull then have the option of promoting him back to the works team alongside Max Verstappen if Sergio Perez doesn't deliver in 2024, which will be the final year of his contract – and if Ricciardo is strong enough.
The Honey Badger could look elsewhere for 2024, but the options are limited and likely to centre around teams like Williams and Haas which are currently towards the back of the pack, but do not offer a clear path back to a front-running team, which AlphaTauri does.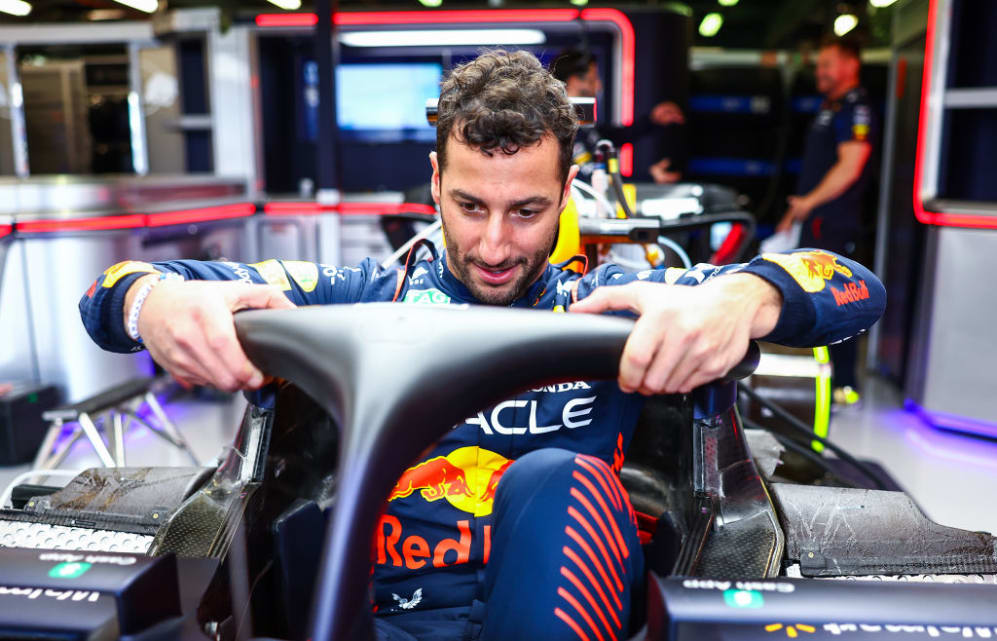 Much will depend on how Ricciardo feels and what he delivers when he gets behind the wheel in the Pirelli tyre tests after the British and Italian Grands Prix in July and September respectively.
If he shows Red Bull he's operating at a high level – as high as when he was racing with them – that'll convince both him and the energy drinks firm that a return to a race seat, wherever that may be, makes sense.
READ MORE: TREMAYNE – Albon's Canada drive had me wondering how he'd be doing in the second RB19 if Red Bull had kept him
In the meantime, he'll continue to live his best life outside the shackles of being a full-time racing driver and limiting his media opportunities and focus doing the best possible job for Red Bull, at the factory, in the simulator, in the garage and his appearance commitments. It'll make him a better, more rounded racer.
That strategy worked for Alex Albon – who went from Red Bull reserve driver to Williams. It worked for De Vries, too, the Dutchman joining AlphaTauri for this season after a spell supporting Mercedes. And Esteban Ocon survived a year on the sidelines before rejoining the grid with Alpine.
A racing return for Ricciardo is far from certain – but it's looking more possible with each passing day.
To read on, sign up to F1 Unlocked for free
You'll unlock this article and get access to:
Live leaderboard data
Epic experiences and rewards
Money-can't-buy competitions