Feature F1 Unlocked
BARRETTO: The pressure was on Piastri after the Alpine/McLaren tug of war – so how's his rookie season going?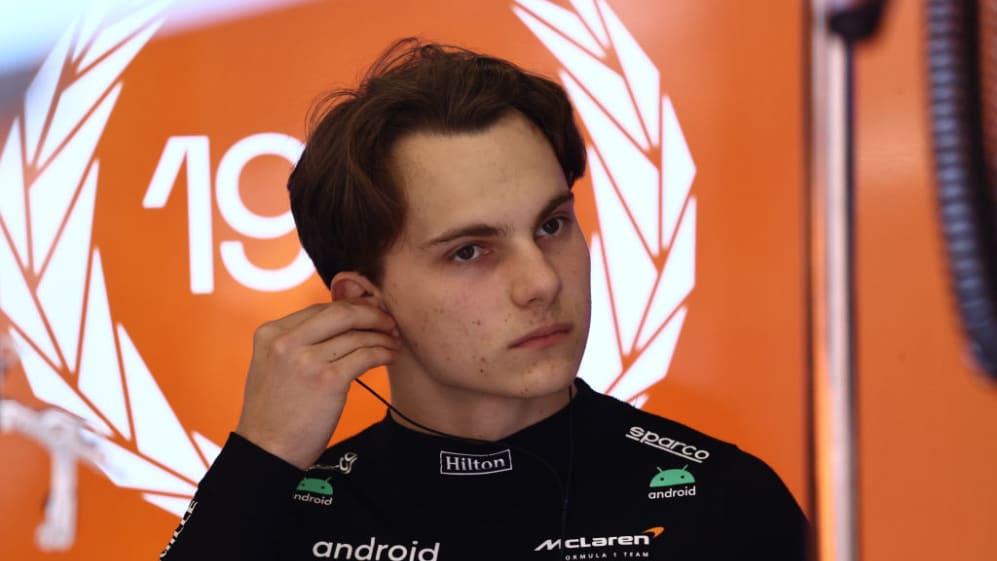 Oscar Piastri entered his rookie campaign with great expectations on his youthful 22-year-old shoulders.
McLaren had thrown the proverbial kitchen sink at securing his signature, tempting him away from Alpine after a legal battle that went all the way to F1's Contract Recognition Board. To have two teams turning to lawyers to sign you, despite you never having turned a wheel in anger in Formula 1, is quite something.
READ MORE: 'We're all very proud of him' – Webber heaps praise on Piastri for 'phenomenal' first half of rookie F1 season
But you earn that kind of pedigree when you win the F3 and F2 titles back-to-back – a feat only Charles Leclerc and George Russell have previously achieved.
Big things were expected, then, when he made his debut alongside the highly-rated Lando Norris. Those close to Piastri – plus those who have worked with him in junior formulae – were confident he could cope with the pressure.
And as it turned out, he needed to be mentally strong when the car rolled out in Bahrain as the MCL60 he had at his disposal was woefully off the pace, the team having changed development direction late last year and thus started the season with a compromised car. He'd have to wait until Silverstone in the summer to get their 'real' car.
In some ways, that took the pressure off – as it was clear he didn't have the car to score points. He failed to make it out of Q1 in Bahrain but caught everyone's attention by making it into Q3 at the following race in Saudi Arabia.
He scored his first points in his home Grand Prix in round three, and scored another on the tight and twisty streets in Monaco. He just missed out in Baku and Canada with a brace of 11th places.
If you assessed his performance purely based on the drivers' standings, it was solid but not spectacular. But those inside the team – who saw his data up close – will tell you Piastri was making progress very quickly.
READ MORE: McLaren boss Stella explains what makes Piastri special after the rookie's starring start to F1 career
When he got the upgraded car at Silverstone – minus the front wing which will have cost him around a tenth of a second per lap relative to Norris, he excelled – taking fourth, which would have been third and a first podium had it not been for an ill-timed Safety Car.
He followed that up with fifth next time out in Hungary – where a podium could again have been on the cards had he not sustained damage – and then secured his first top-three finish with second in the Sprint at Spa.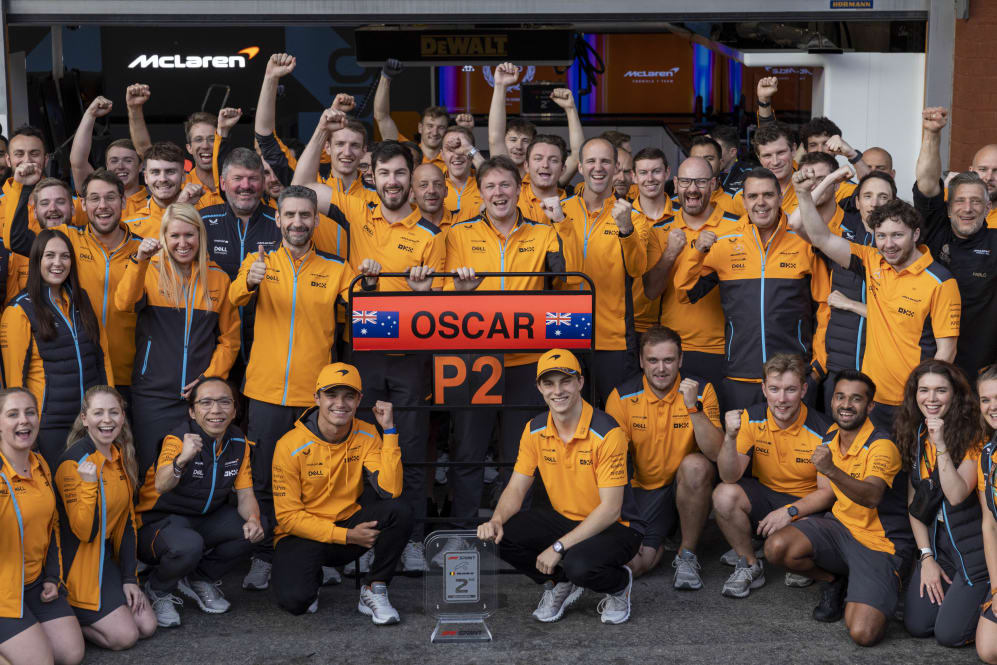 He's accumulated 29 points in the last three races. Only Max Verstappen, Sergio Perez, Lewis Hamilton and Norris scored more. Not bad for a rookie, eh?
"I feel like it's been solid," says Piastri of his season so far. "There's been some moments which I wish I could have had again but that is bound to happen in a rookie season, and some moments I've been very proud of as well.
READ MORE: Piastri revels in 'day I won't forget' after leading laps for first time in his F1 career
"I said before the year, if I had to make mistakes, I wanted to make sure I made them once then learned from them and not make them again. For the most part, that's been the case. There have maybe been a few more mistakes than I would have liked, but being in the world of F1, not racing last year, that has to be expected."
That is a tough self-assessment. Some might say too harsh. But that is down to the high expectations Piastri has of himself, which is similar to team mate Norris. That he has adjusted this quickly to life in F1, with a car that was initially difficult to drive and has inherent traits that Daniel Ricciardo never got a handle on – and which Norris has said even he finds a challenge to tame – is very impressive.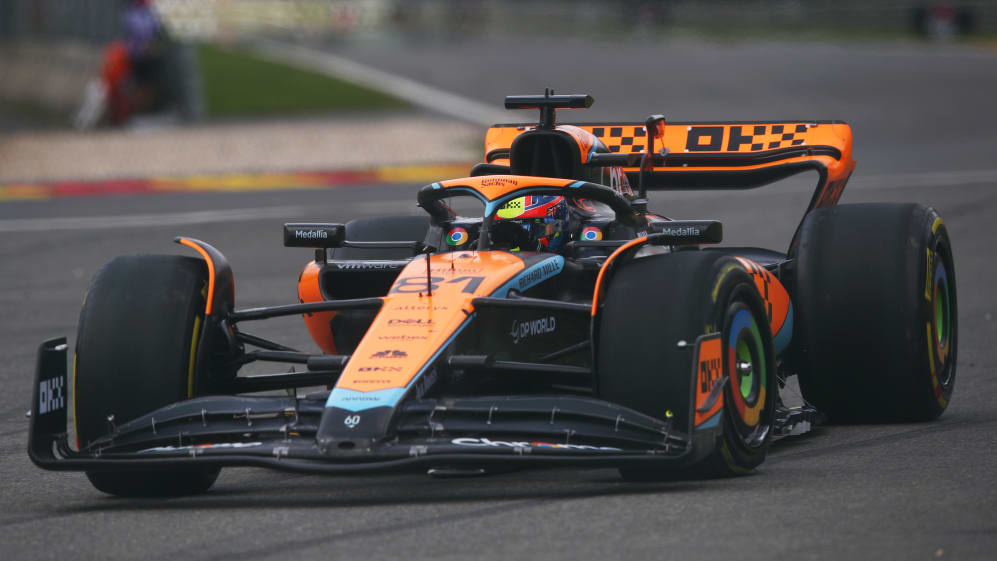 Piastri knows he has a lot still to learn, picking out racecraft as an area in which he wants to work, but he is only 12 Grands Prix into his career. That's only 12 opportunities to experience going wheel-to-wheel in a high pressure racing environment, having spent the last year on the sidelines.
"The races are still where I'm looking to improve," he says. "It's also the hardest area to improve. [Speed over] one lap, you get plenty of opportunities through practice to practice that, but to practice a race situation with cars around you – starts, first laps – you have to do that the hard way in the races.
READ MORE – HINCH'S HEROES: Our IndyCar star picks out the 5 drivers who have impressed him most so far in 2023
"We can do a 10 or 15-lap run in FP2 to simulate the race, but it doesn't simulate the Grand Prix. It's difficult to learn that kind of stuff. I've been happy with some of my first laps, like Miami I felt was very strong and in Silverstone and Budapest, I went forward. Just polishing it is my biggest focus at the moment."
Piastri is a quiet, unassuming character. Chat to him away from the cameras and he cuts a very relaxed figure. He's very funny, and makes for good company. But he reins that in when in public and at the track because his 100% focus is on racing.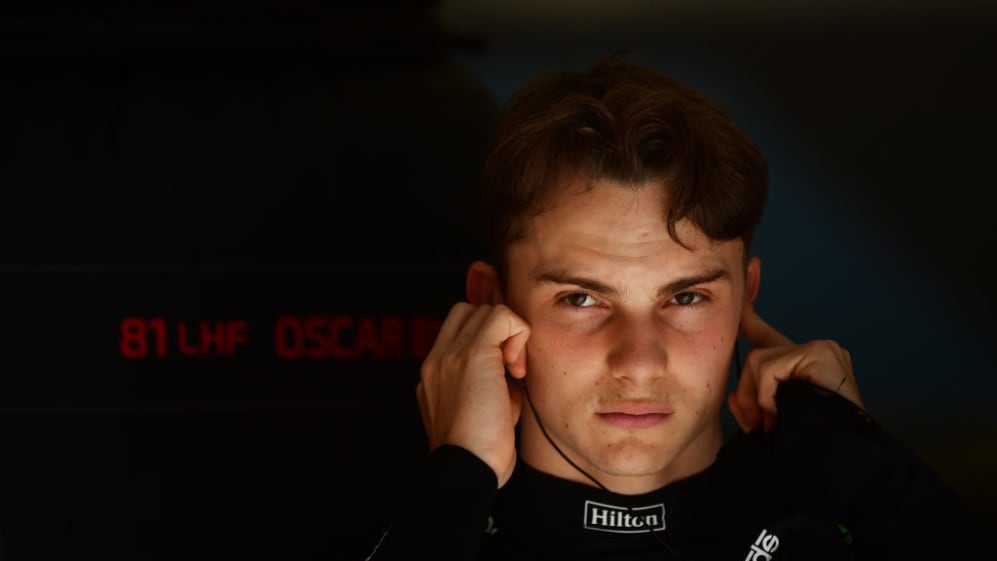 As the season has gone on and he's proved himself on track as well as settled into his new surroundings, Piastri has allowed more of his personality to shine through. It usually takes time for rookies to come out of their shell when they come into F1. Getting the balance right between showing the real you without it having a detrimental impact on the day job is challenging. But Piastri is getting a handle on it.
"With results – or not necessarily results – but personal achievement and feeling like you've done a good job, you gain more confidence both on track and off track and you have a bit more bandwidth to be yourself a bit more, to open yourself up a bit more," he says.
READ MORE: Ex-F1 driver Jolyon Palmer explains the complex and crucial relationship between driver and race engineer
"I'm quite a reserved person anyway, so it naturally takes a bit for me to come out of my shell more, but it feels like I'm in an environment that allows that openly and encourages that.
"With results and being able to prove yourself, it allows you to do some more silly things. I feel like it's not a very good look if you're doing terribly on track and you're being a joker off track – [it] can sometimes send the wrong message.
"I feel like I've slowly worked my way into it and opened up, as the season has gone on and as I've been more comfortable with myself and what I've been doing on track. The environment I'm in, is definitely a great place to be."
To read on, sign up to F1 Unlocked for free
You'll unlock this article and get access to:
Live leaderboard data
Epic experiences and rewards
Money-can't-buy competitions