Barrichello congratulates Raikkonen as Finn set for record-tying race start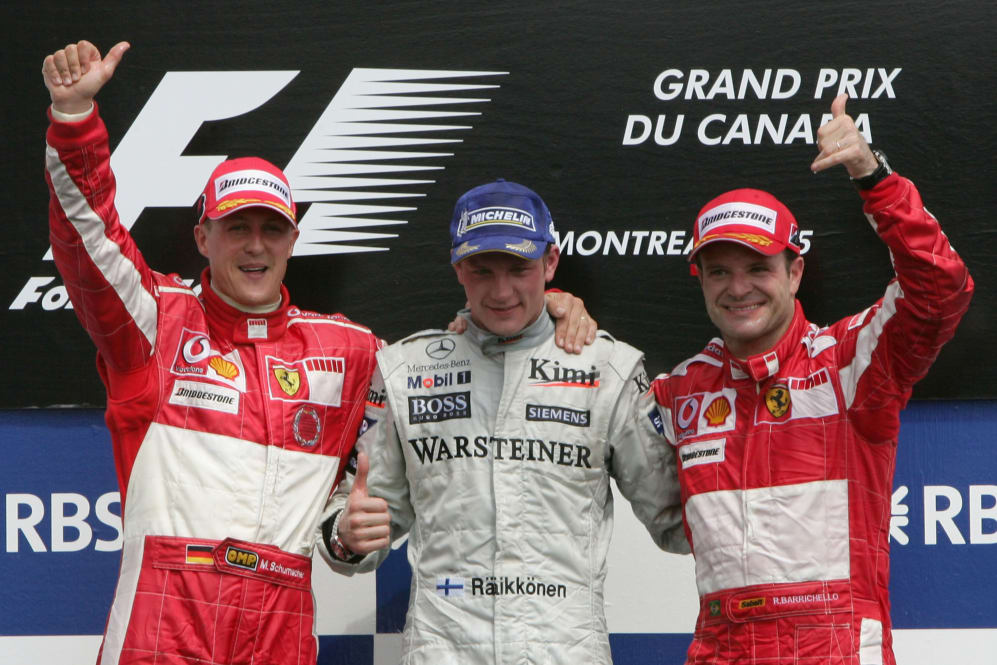 Like Michael Schumacher's record of 91 victories, many thought Rubens Barrichello's tally of 322 F1 starts might never be beaten. But at the Russian Grand Prix, Alfa Romeo's Kimi Raikkonen will match the Brazilian, with the Finn set to make the record his own at the upcoming Eifel Grand Prix.
Speaking ahead of the race in Sochi, Barrichello had a special message for his former rival…
"Kimi, welcome to 322! I must confess that I thought nobody would ever get close to that number, but well done, it's been quite a long journey and you deserve to get there."
"Honestly I think the number for me is 326," joked the 11-time Grand Prix winner, nodding to his races entered tally, rather than his number of race starts. "But in any case you are going to go through that number as well, so no pity on that.
This tweet has been removed from Twitter
"So I hope that you have a great one, and maybe one day we get together to drink a glass of wine to commemorate those times we were together on podiums and those podiums."
Barrichello then signed off with a word of warning for the soon-to-be record holder, noting that Fernando Alonso – currently on 311 starts – is returning to the grid in 2021.
"Alonso's coming as well, so keep on running eh?" he smiled.
So one record set to tied, but will Hamilton equal Schumacher's 91 wins in Russia?