Battling Perez for victory 'not the target' says Alonso despite qualifying on the front row at Jeddah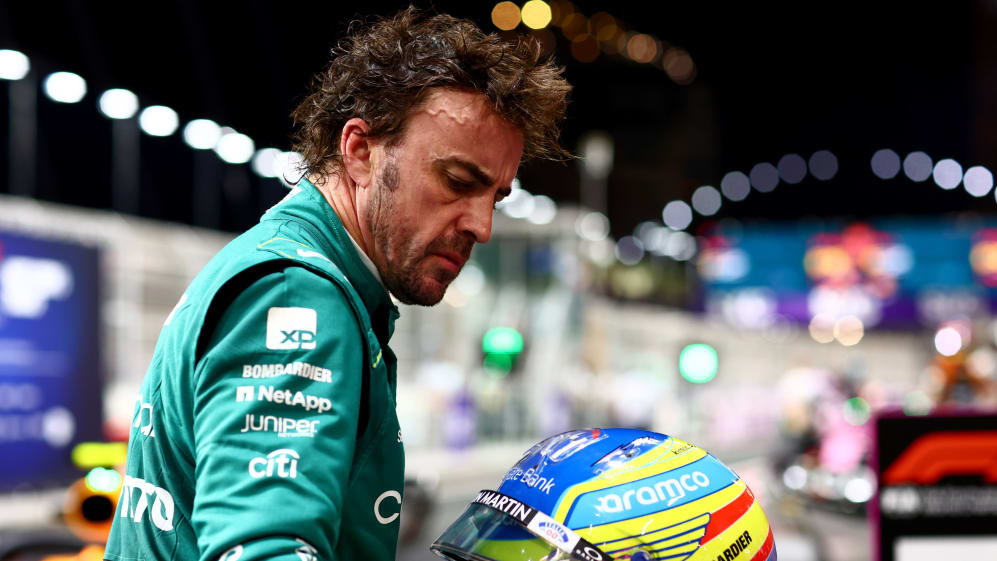 In Saudi Arabia on Saturday, Fernando Alonso secured his first front-row start since last year's Canadian Grand Prix while Max Verstappen dropped out in Q2. But the Aston Martin driver said he isn't looking to take on pole-sitter Sergio Perez for victory on Sunday.
Alonso qualified third for the 2023 Saudi Arabian Grand Prix but as Charles Leclerc's 10-place grid penalty kicks in, the two-time champion will be promoted to second on the grid for the start of Sunday's race.
READ MORE: Perez storms to pole for Saudi Arabian GP as Verstappen suffers dramatic Q2 exit
Asked if he could take on the Red Bull of pole man Perez, Alonso – whose Aston Martin team mate Lance Stroll is set to start P5 – was hesitant.
"I don't think so, I don't think so. I don't want to sound pessimistic but if we see the pace, the whole weekend in free practice, if we see the Bahrain race, we have to be honest with ourselves and know that Red Bull is a little bit ahead of everyone so that's not, let's say, the target tomorrow, you know, to fight for the win with Checo [Perez]," he said.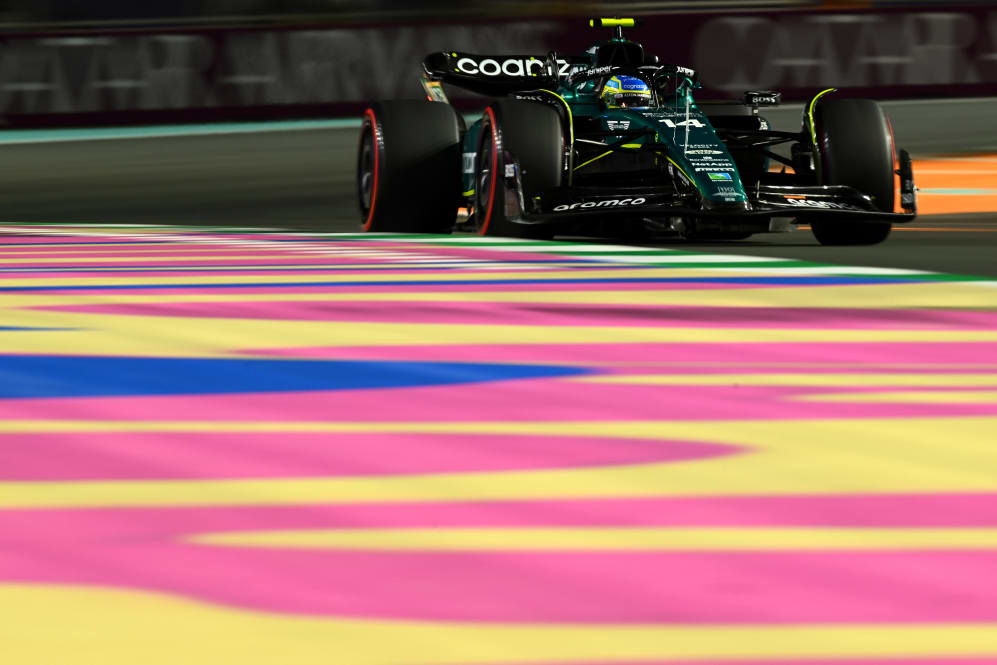 "But as I said before, Formula 1 is not exact mathematics, anything can happen, and today… Verstappen [qualified] P15 but these things happen. For us the most important thing is to score points; we start both of us in the top five, and finish both cars in the top five and keep accumulating points in the world championship – that's our main goal this year," added Alonso.
HIGHLIGHTS: Relive the action from a dramatic qualifying session in Jeddah as Perez seals his second career pole
Having qualified almost half a second off pole position, while Leclerc managed to get within two tenths of Perez's pole time, Alonso added that he was puzzled that he didn't improve considerably from Q2 to Q3 – yet he said he was "very happy" with the qualifying result.
"It was good. The thing that probably we didn't improve [was the pace] from Q2 to Q3. In Q2 we were P2 with a [one minute] 28.7 [seconds] and more or less we repeated the same lap in Q3, so we still missed a little bit the jump from Q2 to Q3 and followed the track evolution, but all in all, I think we have to be very happy.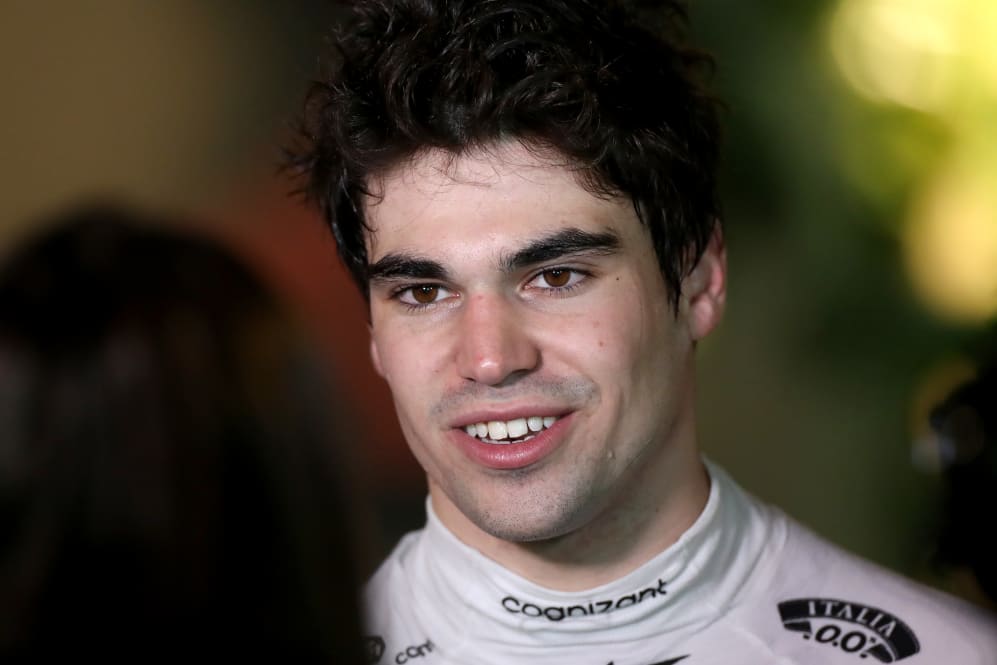 "We start on the first row of the grid on the second race, very different circuit compared to Bahrain, so yes I think it has been a very positive weekend for the team," concluded Alonso.
The Spaniard's team mate Lance Stroll starts fifth for the race, giving Aston Martin a huge opportunity for points on Sunday. Stroll had mixed feelings after qualifying, but said it was the "plan" to fight for the podium.
The Canadian driver added: "We're in a good position for tomorrow. A little bit frustrated with my last lap, it started really well, I think we were purple in sector one but then a little mistake in Turn 22 which was costly – lost a few tenths there – and yeah that was unfortunate, but still, nevertheless, a good position for tomorrow."
MUST-SEE: Pole favourite Verstappen struck by 'very annoying' mechanical issue in Saudi Arabian qualifying