Ferrari confirm Charles Leclerc will be hit with grid penalty for Saudi Arabian Grand Prix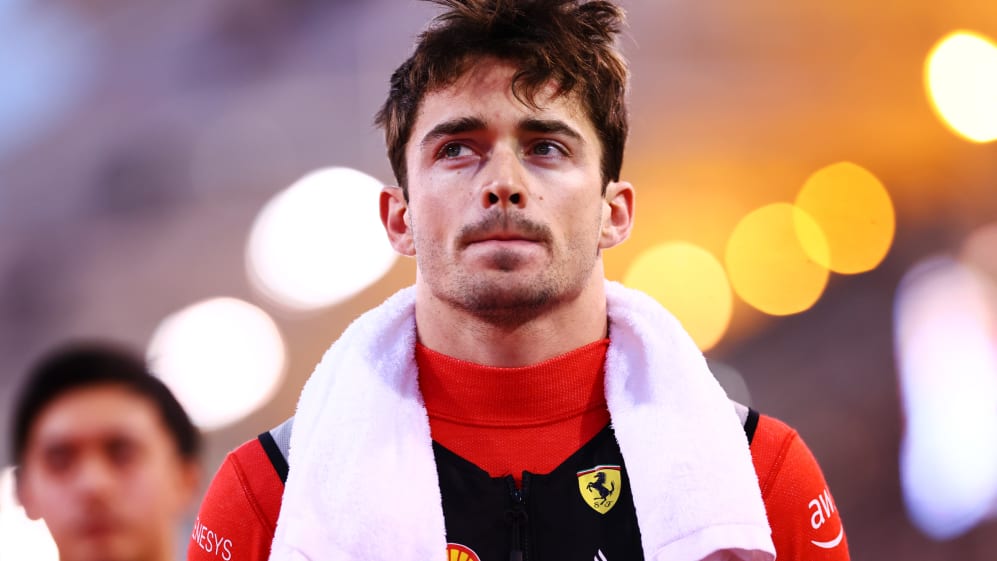 Charles Leclerc will have his work cut out in this weekend's Saudi Arabian Grand Prix after his Ferrari team were forced to fit another control electronics power unit component, which in turn triggers a grid penalty.
Ferrari replaced the Energy Store and Control Electronics on Leclerc's engine before the season opening Bahrain Grand Prix. The Monegasque then retired when in contention for a podium behind the two Red Bulls.
READ MORE: Leclerc calls on Ferrari to 'understand what went wrong' after painful Bahrain GP retirement
As teams are only permitted to use two control electronics components per season without penalty, Leclerc's move to a third for race two in Jeddah ensures he will have at least a 10-place grid drop this Sunday – and potentially more if they replace any other parts – and increases the chances of him taking a further penalty later in the season.
"On Sunday, we had two different issues," said Ferrari Team Principal Fred Vasseur when talking to selected media on Wednesday. "The first one was on the Sunday morning, when we did the fire up, and the second one was in the race. Unfortunately, it was two times the control unit, the ECU.
"It's something that we never experienced in the past. I hope now it's under control, but we have a deep analysis on this. Unfortunately, we'll have to take the penalty in Jeddah, because we have only a pool of two control units for the season."
After Baku last year, Ferrari were forced to run their engine at lower power to reduce the risk of failure. However a lot of work went into durability over the winter and while they encountered problems in Bahrain, Vasseur added they do not intend to reduce power in the coming races as a precaution.
Leclerc heads into this weekend's Saudi Arabian Grand Prix 25 points adrift of championship leader Max Verstappen – and while he was understandably down after failing to score in the season opener, Vasseur said he has no worries about the Monegasque's mindset and motivation.
"Charles was with us after the tyre test day on Tuesday, was at the factory on Wednesday morning," added Vasseur. "We had a speech with the employees, where we were all together on stage. It's obvious Charles is motivated, we have done one race of 23.
READ MORE: Why Vasseur is 'completely convinced' that Ferrari's car concept can compete with Red Bull
"He's full push with the team, trying to get the best for everyone. The penalty is not good news, but it's not the end of the season. Let's see what happens in Jeddah, and what could be the outcome, even with the penalty, but don't imagine for half a second he could be demotivated.
"He's fully convinced, he's working with us, pushing the team, pushing everybody in a positive way. And nothing else."
Leclerc finished second with the fastest lap in last year's race in Jeddah, with the high-speed nature of the Saudi Arabian street circuit expected to play more to the strengths – principally its straight-line speed advantage – of Ferrari's SF-23 car.