Beating Mercedes in straight fight 'beyond expectations' - Horner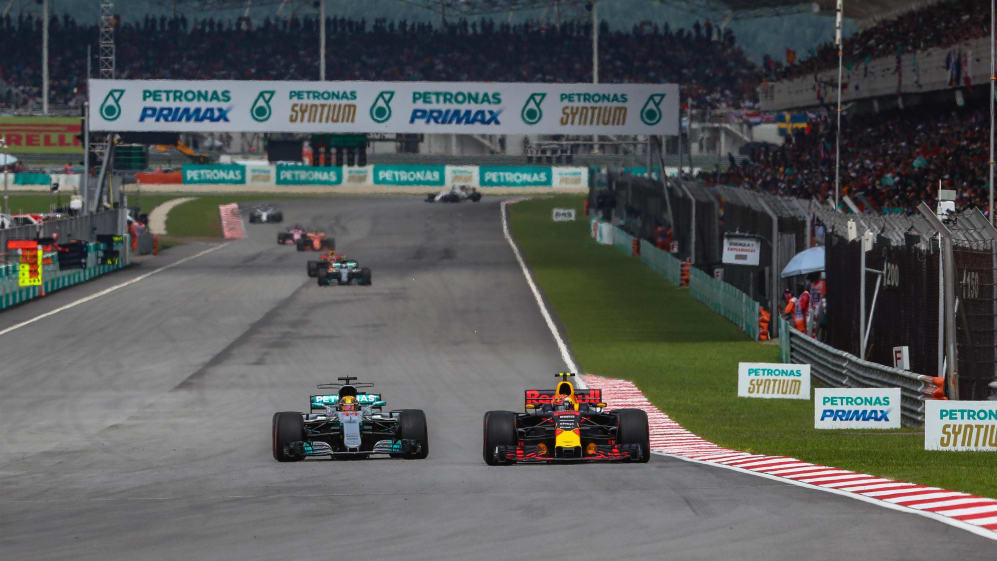 The dominant manner in which Max Verstappen was able to defeat Mercedes' Lewis Hamilton in Sunday's race in Malaysia exceeded what Red Bull believed was possible before the race, according to team principal Christian Horner.
Verstappen took the lead from Hamilton on lap four and from then on was never headed as he collected the second victory of his career and his first podium finish since the Chinese Grand Prix in April. Daniel Ricciardo, meanwhile, finished third after passing the other Mercedes of Valtteri Bottas in the early stages and then fending off Sebastian Vettel's charging Ferrari.
"To beat Mercedes fair and square was beyond our expectation," said Horner. "When we walked to the grid I thought we had a great race car but I didn't think it was going to be quite that great. Max, he's endured so much bad luck this year, and the race he drove today was absolutely dominant.
"After the start Max came around in P2, while Daniel [Ricciardo] had dropped a place behind Bottas, so we had both the Mercedes to deal with. Max did that early on and then was able to build and manage a gap up to about seven, eight seconds, with no issue at all. It took Daniel a few more laps to clear Bottas and by then the front guys had just made that break, but it's a brilliantly controlled race.
"We always knew Lewis was going to be thinking with more of a mind on the championship, so we gave Max a hurry up. Lewis had reported he had an issue with some clipping on his energy recovery cell so we said 'now is your moment', and he went for it - threw it up the inside and made the pass stick."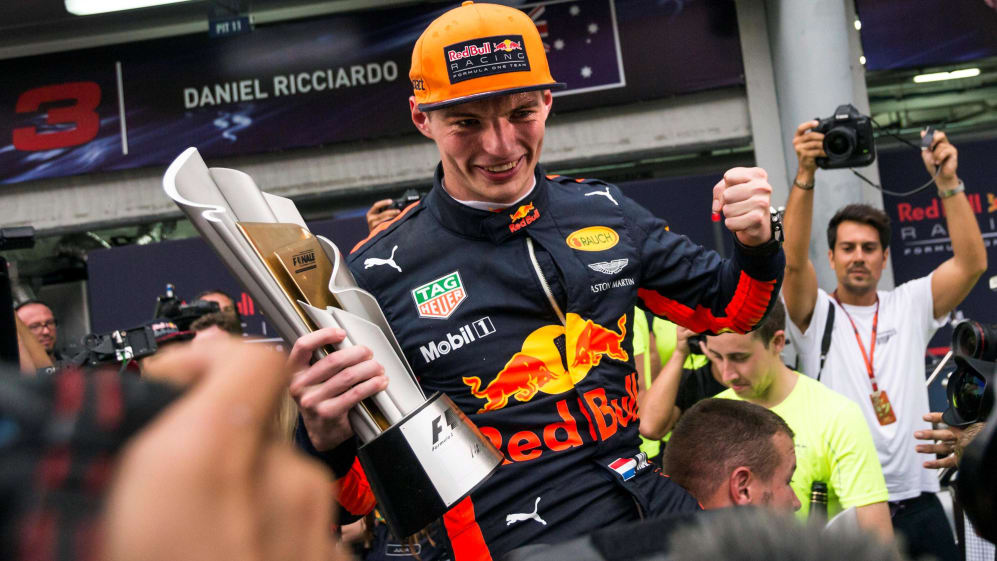 Verstappen said that once he'd got in front of Hamilton, he had no problems maintaining his advantage.
"As soon as Lewis was speeding up I could easily do a faster lap time, so it was really controlled," said the Dutchman, who turned 20 on Saturday.
"Of course it was very physical out there and I've not been feeling too well the whole week so that made it a bit harder. But in general the car was great. I never had any issues.
"The team at one point was getting a bit nervous, they were saying 'if you want to change something with the balance you can do it' but I was like 'no, it's perfect'."
Having come into the weekend with a record of seven retirements from 14 races, including a first-lap DNF at the previous round in Singapore, Horner said victory was the perfect reward for Verstappen's continued positivity in the face of misfortune.
"It's great for Max, he's endured so much bad luck whether it's first lap incidents, whether it's four DNFs with engine units etc.
"But he's never let his head drop too much and he turned 20 yesterday, and the best way to start this new decade for him was with a Grand Prix victory here.
"I'm so pleased for him because you know the last time he was on the podium was in April. It's difficult to imagine that and this is just the injection he needed."
From Malaysia the teams head straight to Japan and another track that could play to Red Bull's strengths – not that Verstappen is allowing himself to get carried away.
"[Suzuka] should be good but you always need a good setup so I'm a bit cautious," he said. "We have to wait and see. I'm confident we can do a good job but you have to find a good balance.
"The car has been a lot better. We still have to compromise a bit with the downforce, but what do you want to do? Do you want to go more or less the same speed on the straights but then lose in the corners? We opted for a different strategy this weekend, putting a bit more downforce on the car, and it seemed to work. So very happy for that."