Feature F1 Unlocked
Behind the scenes with Logan Sargeant: Williams' rookie on returning to Austin and his targets for the rest of 2023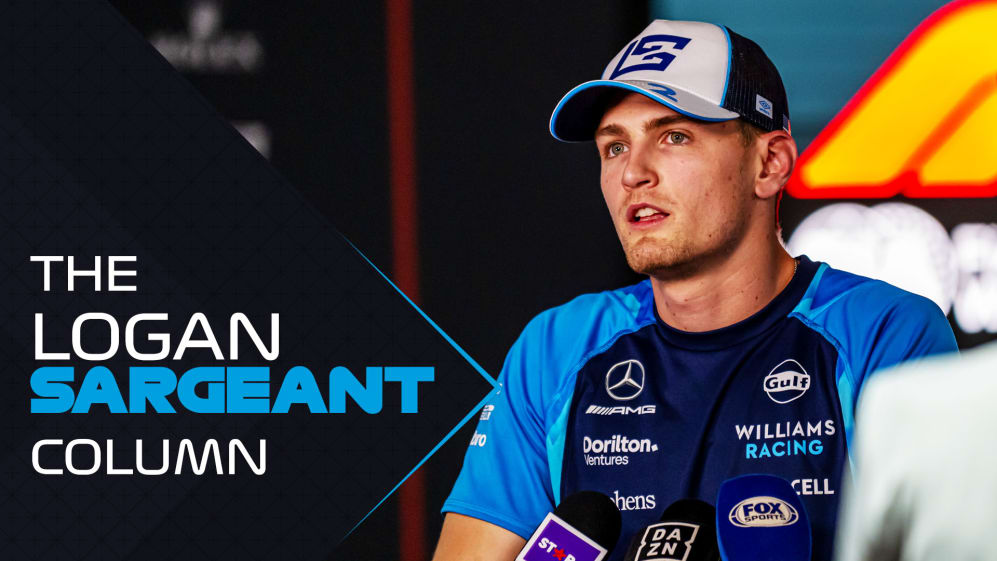 Hey all, I'm touching base from the United States where I've been for a few days before heading to the Circuit of The Americas for the US Grand Prix.
Retiring the car from the last race was a tough call to make, but I had to put my health first. It's been good to have a week off to let my body recover. I'm back to full fitness now and fully ready to go for this weekend.
READ MORE: Sargeant says retiring 'the last thing I wanted to do' as he explains Qatar GP struggles
Back on the road
First stop was New York for a few media activities, including appearing on NBC Morning News with Savannah Sellers and chatting to Nylon Magazine and The Players' Tribune.
Then it was over to Austin, which is one of my favourite cities in the world. There's such a good vibe there and it's one of the places I never tire of going back to.
I'll be making stops at a few BBQ places – and a Mexican on the river called ATX Cocina, and we've got a team dinner, which is a great opportunity for everyone who has worked so hard this year to get together.
The Circuit of The Americas is a very special place for me, as not only did I officially join the Williams family on that weekend in 2021, but last year I also did my first FP1 session at the track. So, it's cool that I'm now heading back there to take the next step – my first race in Austin.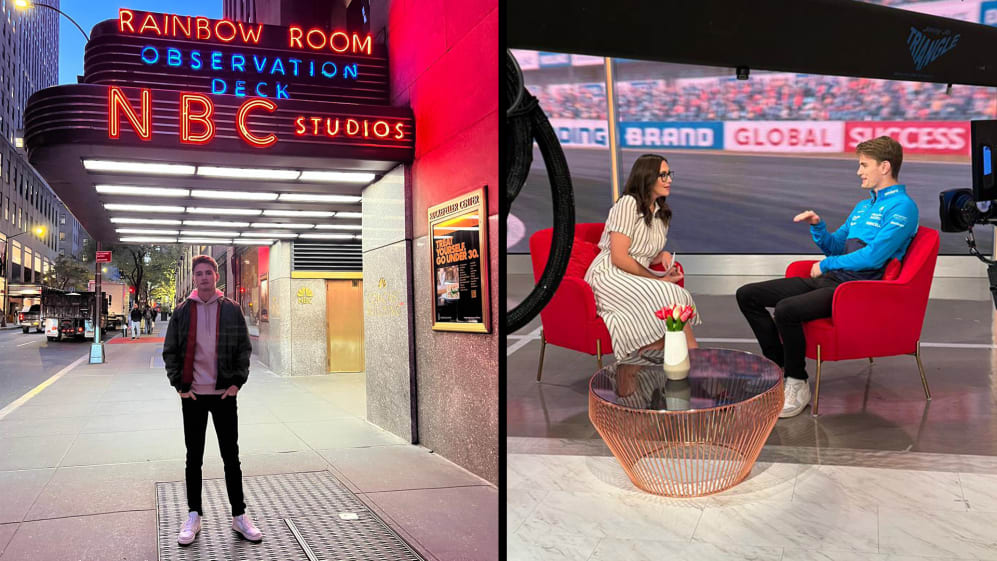 It's an awesome track. Being a Sprint weekend will make it a bit trickier to get on top of the high-speed sector one in particular and nail a set-up.
I'm glad I got to get my eye in around there in FP1 last year, as I have an idea of what is coming.
READ MORE > DESTINATION GUIDE: What fans can eat, see and do when they visit Austin for the US Grand Prix
It's difficult to know if the track will suit our car, but we're always optimistic. The biggest thing is that other teams are bringing upgrades and getting quicker and quicker – and we're not, which is making things a bit more difficult.
But I feel like we should be OK in the high-speed sector one and there's some straights where we can make up a bit of time, too. Turns 12 to 15 are going to be tricky for us but we'll see.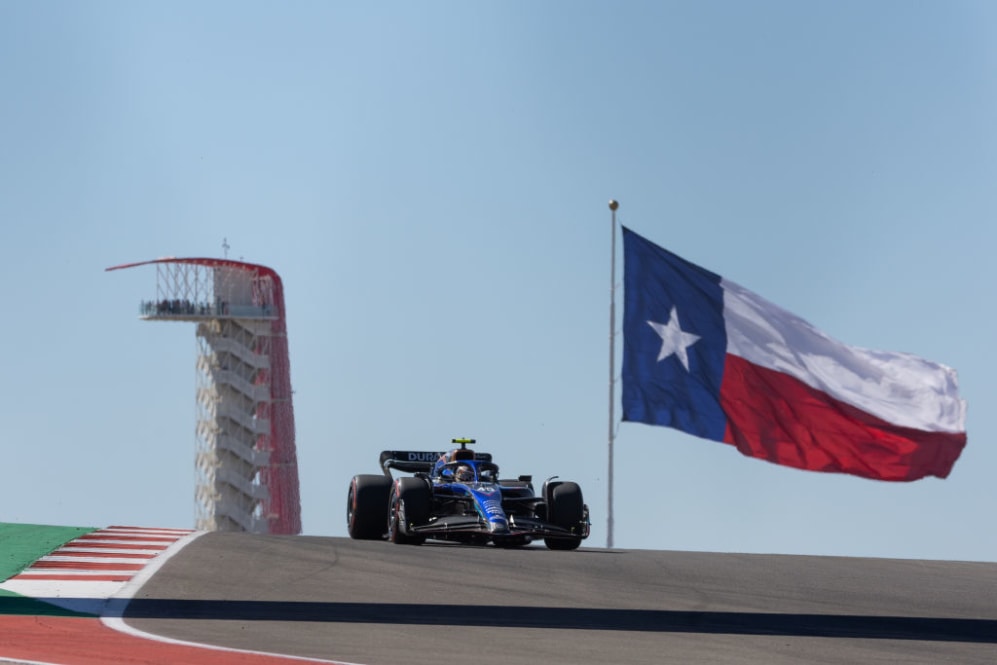 The target is clear
In terms of what I want to achieve this weekend and in the remainder of the season, the target set by senior management is clear – they want to see consistent progression. That's been the conversation for a while.
The team have been so supportive since I joined the Williams family two years ago – and that support is still there.
READ MORE: 'We want him in the car next year' – Vowles says Williams want Sargeant 'to succeed' at the team
They have made it clear to me they want me there next year. I just need to be a bit cleaner and a bit more consistent.
In F1, nothing is easy but we're doing everything in our power to keep improving as a unit. I'm learning more and more from every weekend. It's a case of head down and pushing on.
Oops! Error retrieving Twitter post
My team mate Alex and I have been talking a lot since Zandvoort about things that I can improve on. He is trying to help me out as much as he can. Everyone including Alex is there to help.
It's easy to work with him, I think everyone can see that. It's been nice to have him as a team mate this year.
READ MORE: Sargeant looking to 'dial it back' in pursuit of 'cleaner weekends' as he aims to keep Williams seat
Ultimately, I know what I need to do. It's about moving forward every weekend. I work with my trainer, I work with a sports psychologist, I work with a lot of people who help me stay in the right frame of mind.
At same time, as long as I give everything I have every single weekend and I know I have left it all on the table, I can live with that. I don't worry anymore, as I know I have the pace now – at certain points of the season I didn't, but now I do. I simply need to clean it up – I know I'm capable of doing it.
Logan

To read on, sign up to F1 Unlocked for free
You'll unlock this article and get access to:
Live leaderboard data
Epic experiences and rewards
Money-can't-buy competitions