Being blocked by Mazepin in Q1 'definitely cost me' says Norris, as he qualifies P9 in Spain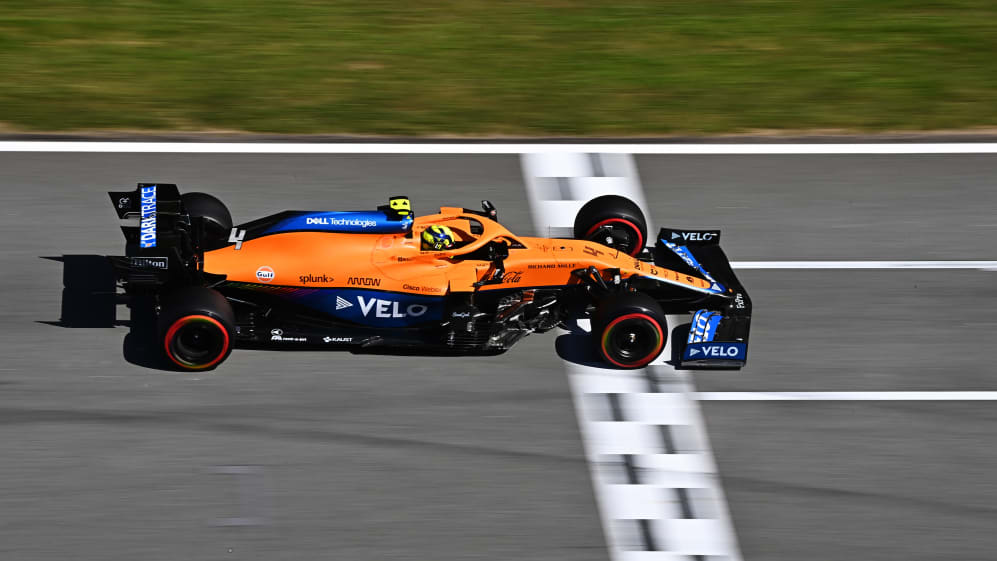 Lando Norris says being blocked by Nikita Mazepin in Q1 "definitely" cost him a chance to fight for the upper placings on the grid, after he ended up P9 in qualifying for the Spanish Grand Prix.
At the start of qualifying, Norris was held up by Mazepin at the final chicane, where a queue of traffic had built up. It was at Turn 15 where Mazepin let two cars by but ended up right in front of the McLaren driver, who explained that he therefore had to use another set of tyres that was destined for Q3 – while Mazepin was given a grid penalty and a penalty point for the incident.
WATCH: Ride onboard for Hamilton's 100th F1 pole position
"Not a good start to quali because of this," said Norris. "It put us on the back foot then going into Q3 with only having one set, and especially the first run in Q3 definitely looked better for everyone.
"I think only Charles [Leclerc] improved, and he went from old to new [tyres], so it wasn't ideal for us but nothing we could have done. I was just a bit unlucky with the traffic. It definitely cost me a chance to maybe fight around where Daniel [Ricciardo] was to fourth, fifth sixth positions because it was very close. A bit of a shame but it was nothing we really could have done," he explained.
But he sympathised with Mazepin's position, adding that the penalised Haas driver was in a "tricky situation" as he was held up by Kimi Raikkonen and Pierre Gasly before impeding Norris himself.
"He was in a tricky situation to be honest," continued Norris, "because two cars passed and held him up, so there wasn't a lot that he could do. Sometimes in Formula 1 it's like that and especially in qualifying you can't impede someone like that and it held me up quite a bit, so yeah.
READ MORE: Perez says he felt 'far from 100%' with shoulder issue en route to disappointing P8 in qualifying
"He would have just had to do that little bit more to make sure he got out of the way but not all the blame was on him. But he definitely could have done a bit more. That was a tough situation for him and unlucky for us," concluded the Briton.
As for Daniel Ricciardo, he qualified seventh ahead of Red Bull's Sergio Perez and the Australian said that the "familiar" surroundings of Barcelona helped him perform on Saturday.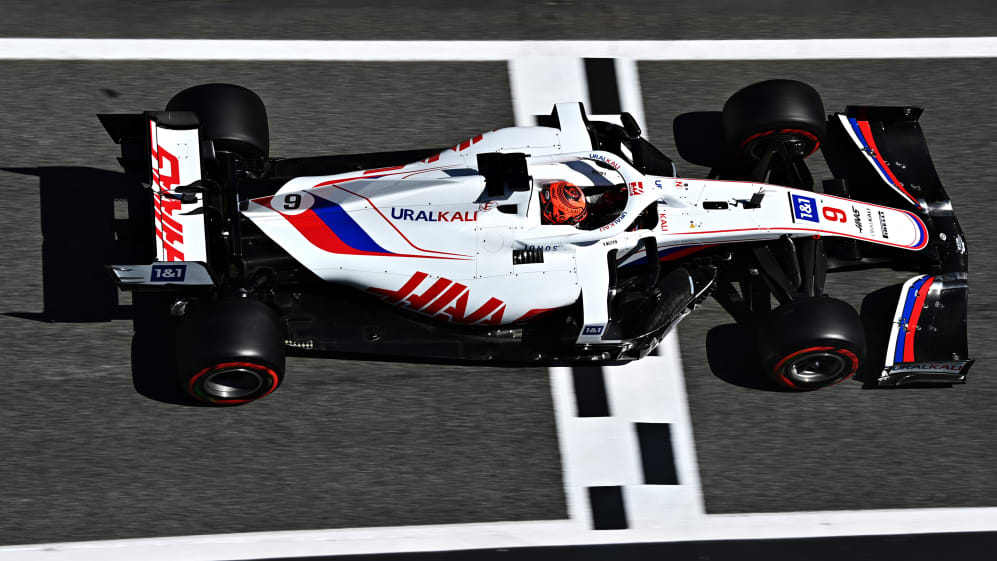 "[I was] a bit relieved to come to a common track with a common asphalt where we could just get into it… without an extra variable. Barcelona is familiar and I think some familiarity is good for me right now to get up to speed," he said.
READ MORE: Ferrari duo hoping to fend off McLaren on race day after Leclerc qualifies a brilliant P4 in Spain
"In saying that, yesterday was a bit of a struggle, we still had a bit of work to do overnight but today we hit the ground running; FP3 was better and quali is steady progress. I was certainly more comfortable. Say there's 15 corners on this track. Ten of them were feeling good in but there's still a handful I can execute better. Over time I will find those extra little half-tenths to try and get a bit more out of the car," he said.
McLaren are 11 points ahead of Ferrari, whose driver Charles Leclerc qualified P4 for the race tomorrow, as the race to be third in the constructors' standings hots up on Sunday in Spain.