Belgian GP stewards push back time limit for the race after heavy rain delays running at Spa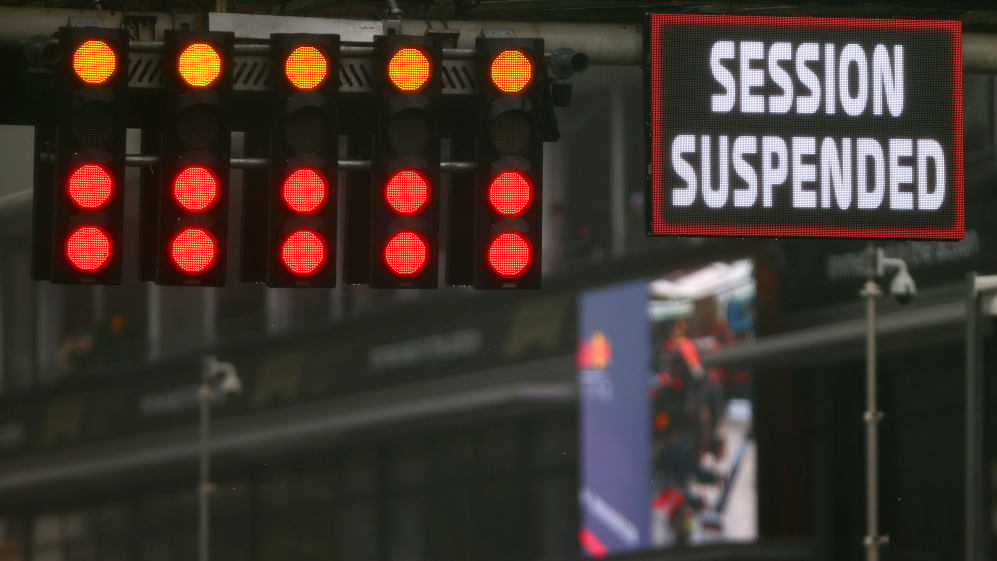 The stewards at the Belgian Grand Prix have pushed back the time limit within which the race can take place, after heavy rain caused a long delay to the start at Spa.
The Grand Prix was due to start at 1500 local time, but with rain falling consistently over the track, Race Director Michael Masi delayed the start by 10 minutes, and then a further 15 – after Red Bull's Sergio Perez fell foul of the conditions before the race even started when he crashed on his way to the grid.
READ MORE: Disaster for Perez who crashes on his way to the grid in Belgium
At 1525, the cars set off on two formation laps behind the Safety Car, but with all the drivers bar leader Max Verstappen insisting conditions were still too bad to race – largely because of the spray and lack of visibility – a red flag was thrown and Race Control announced the start procedure had been suspended. All the cars filed back into the pit lane.
Under the regulations, there were three hours from the scheduled start time within which to run the race. But as the rain continued to teem down, two hours passed with no sign of it easing off.
And with just one hour left of the race clock, the officials announced they had stopped the clock – effectively allowing extra time to potentially get the race started, though any running would still be limited to that one hour.
The official statement said: "In accordance with the powers vested in them under the FIA International Sporting Code, the Stewards have decided, in accordance with their authority under Article 11.9.3.o, to stop temporarily the 2021 Belgium Grand Prix at 17:00 hours.
"This decision is taken on the grounds of Force Majeure."
What happens if the race does start?
Should the race now start, under the rules there would need to be two laps of race running – even if those laps were behind the Safety Car – for half points to be awarded. Full points would only be awarded should the race reach 75% distance, though with only an hour's running available at best, that now looks impossible.
Follow all the latest updates on the situation in our live blog here.