Feature
Belgium preview - F1 ready for the Spa treatment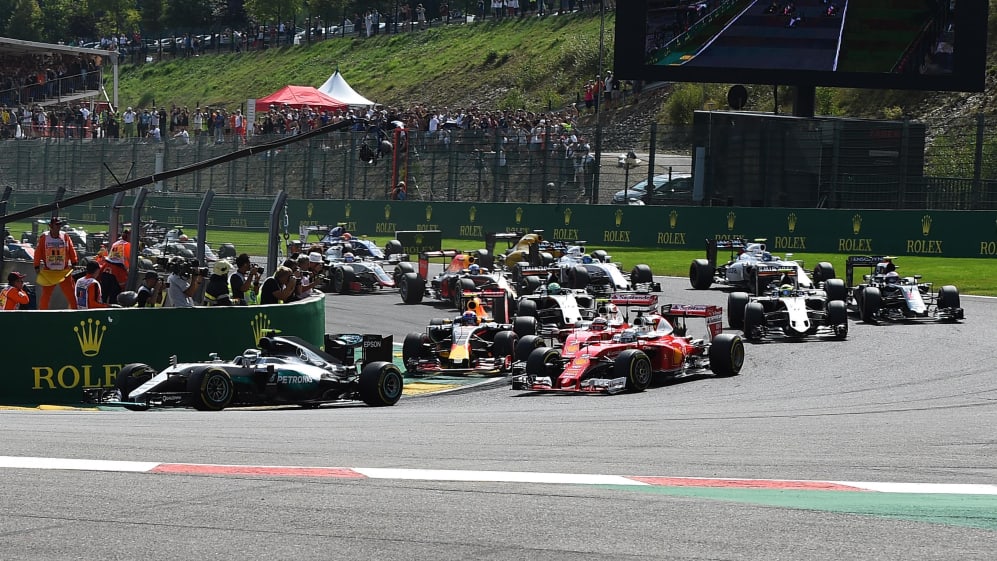 Refreshed from its summer break and annual August shutdown, F1 racing resumes in anger this weekend with the 2017 Formula 1 Pirelli Belgian Grand Prix, staged at one of the most eagerly-anticipated venues on the calendar, the awesome Spa-Francorchamps circuit.
Predictably not a lot happened during F1's summer break – though the big news was Ferrari re-signing Kimi Raikkonen for another year, and McLaren confirming Stoffel Vandoorne for 2018 – hence all the drivers are itching to get back behind the wheel at a track they invariably adore…
Mercedes and Ferrari ready to go head-to-head again
Ferrari go to Spa-Francorchamps quietly confident that their car is now very strong on many types of circuit, as Mercedes warn against assuming that their own cars will be the favourites on this super-fast track.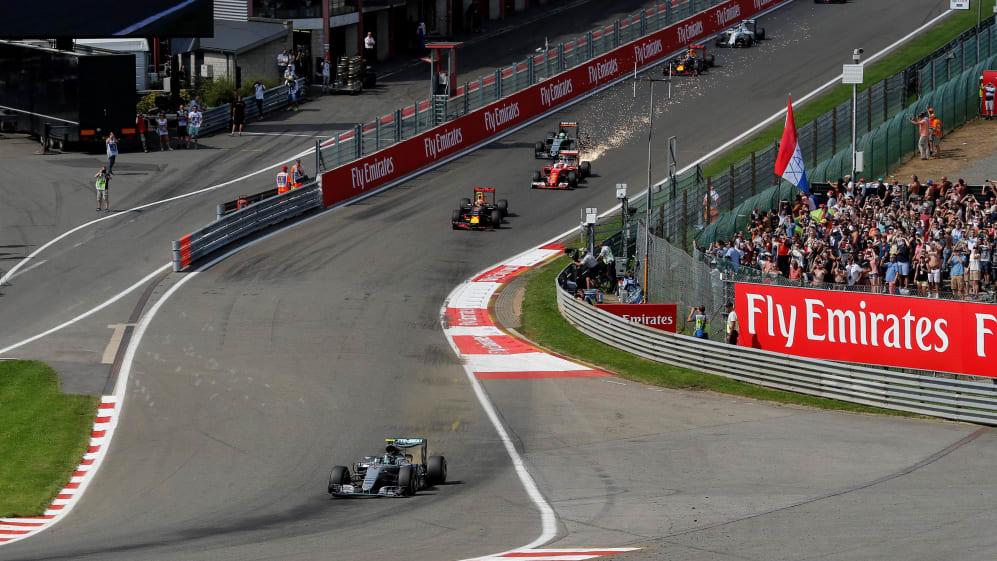 The latter's boss, Toto Wolff, has said it would be unwise to assume that the Three Pointed Star will be in the ascendant here just because of Lewis Hamilton's stunning form at similarly fast Silverstone which brought him within reach of points leader Sebastian Vettel, before the latter opened the gap again to 14 points in Hungary.
"On paper, people will assume that Spa should suit our car because it is a circuit where aerodynamic efficiency is extremely important," Wolff says. "But assumptions are dangerous - we have seen too many times already this season that the form book can be rewritten from one weekend to the next.
"So we will be making no assumptions; we have to tick off the items on our work list and make sure we do the best job to maximise our potential points score. The motivation and determination in the factory are greater than ever.
"Hungary showed the strength of our team - and we intend to use the second half of this season to prove that strength. But we need to keep our heads down, stay humble regarding our strengths, diligent about our weaknesses and take the season weekend by weekend."
Meanwhile, riding into the summer break on the back of his victory at the Hungaroring, Vettel has been losing no opportunities to play the psychological game. The quadruple title winner says that Ferrari have identified the weak areas of the SF70H, and no longer expect them to be such significant shortcomings in the second half of the season.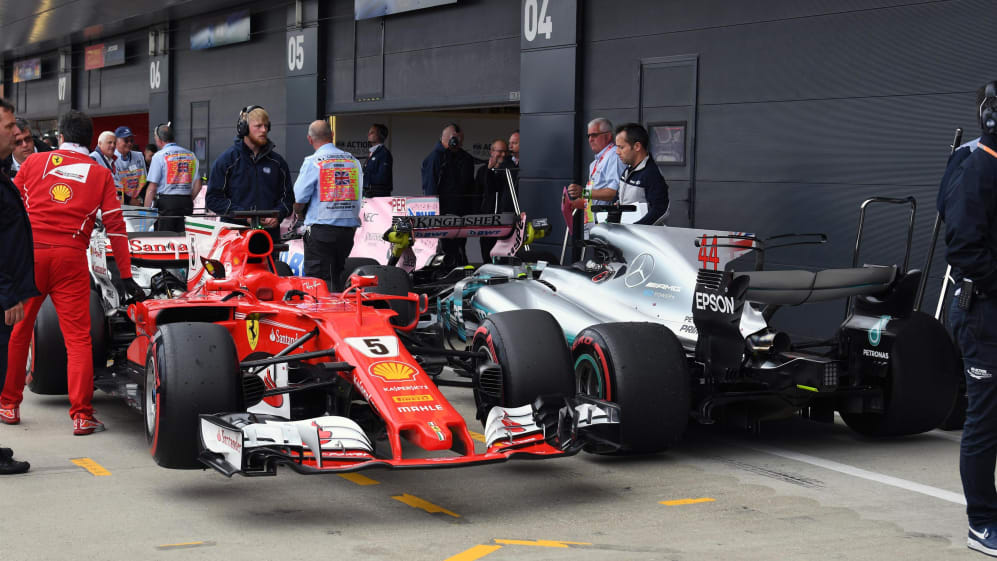 The advantage has see-sawed back and forth between the two teams depending on the nature of the tracks. Mercedes have had the edge on the fast stuff, such as Canada and Silverstone, while Ferrari have excelled on the tighter venues such as Monaco and Hungaroring. Thus in theory Spa and upcoming Monza should favour Mercedes.
"We've been competitive every track where we've gone," Vettel says. "It's true that Mercedes has here and there been more competitive and we were a little bit behind. It's normal from track to track there's a bit of a difference. For drivers, some tracks we like more than others so it's the same for the car. It's normal it's up and down but that's not our target - we want to be the best on every track we go. That's not the case yet but we're working on it. We have quite a good understanding of what the car needs."
Both teams have been strong in their development of their cars this year, and there is no sign of that progress tailing off in either of them. We should thus see a close and gripping fight between the two here this weekend.
"The team is in much better shape this year and if you have the right results coming your way, you start to pick up some momentum," Vettel adds. "It's up to us to keep it going. I'm quite confident we have the right people. We know how to build a strong car and we have improved the engine this year massively so everything is going in the right direction.
"I'm confident we'll be there and fight for big points."
Renault upgrades can boost Red Bull's chances
Renault are bringing engine updates to both Spa this week and Monza next, and believe that they will help their teams on these two power circuits.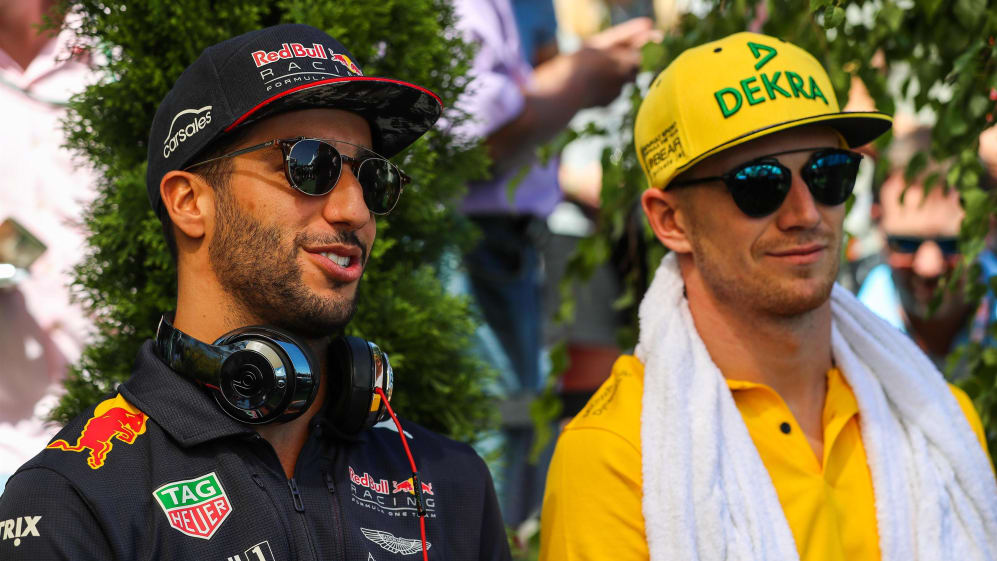 "We are looking at Monza as a benchmark as it could provide a clear picture of the ranking of the engines," head of engine development Remi Taffin says. "Being in the top 10 will be a good result as these next two circuits are power-hungry.
"After Monza, we have more races and more things in the pipeline, the next two months will be important for the 2017 season outcome."
While this is, of course, good news for Nico Hulkenberg and the beleaguered Jolyon Palmer who desperately needs a really good result, it will be even bigger news for Red Bull's Daniel Ricciardo and 'local' boy Max Verstappen.
Both Mercedes and Ferrari are increasingly aware that Red Bull's challenge is getting stronger and stronger, after they were so quick in Hungary, and success for their drivers could impact on both the big teams' championship fight as more drivers chase the big points. Any victories Ricciardo and Verstappen might be able to snatch could have a serious impact on the aspiration of the top three title contenders Vettel, Hamilton and Bottas.
"When I think of Spa I always think of my win there in 2014," Ricciardo says. "Of course it's more enjoyable when you win in dramatic fashion but at the same time winning is winning and even though I had a comfortable lead that year I could still feel the pressure. It's never as easy as it seems.
"I really enjoy Pouhon. It's a fast, downhill and left-hand turn. That's probably my favourite corner. The Les Combes area you have to get right too as it's pretty important. Then the last corner is not very pretty at all but crucial for a good lap."
Meanwhile, though Renault aren't yet the fastest, their qualifying pace has been impressive of late courtesy of Hulkenberg, and his recent results have shown that they can challenge Force India for the fourth-best slot over the remainder of the season.
"We have the potential for a good result," Taffin says. "Over the last few races our cars have been performing well and I can't see any reason why Spa can't continue that trend. It'll be strenuous on the power unit given around 67 percent of the lap is spent at full throttle. But we have drivers driving well, a chassis that is performing well and an engine which is on track; it's all pointing in the right direction."
Massa back in harness
Following the illness that laid him low in Hungary and obliged Williams to call upon the services of stand-in Paul di Resta, Felipe Massa is fit and well and will be back in his Mercedes-powered FW40 this weekend.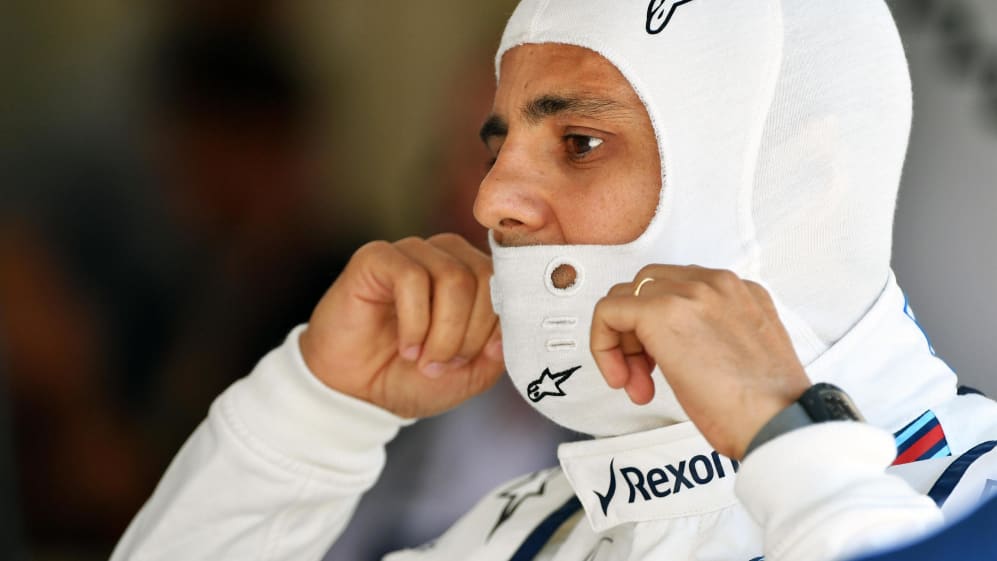 "Spa is one of the best tracks in Formula 1," the Brazilian says. "I think it will be incredible to drive there with this new car, with more downforce. Eau Rouge will feel like a straight but so many other corners will also be amazing to drive.
"I am also going to be wearing a special 'Joy of Racing' helmet designed by a great Spanish artist called Kenor. It will look great, and a lucky fan will also get the chance to win it. I'm really looking forward to a great race at Spa."
Pirelli go soft for Spa
Pirelli are bringing their three softest tyre compounds to Belgium: the P Zero purple ultrasofts, the red supersofts and the yellow softs.
Besides being hugely popular with the drivers, Spa is the longest circuit of the season at 7.004 kilometres, and its geographical make-up is such that it can be raining on one part of the track but dry on another. It features a variety of super-fast and super-slow corners, elevation changes and compressions, and these all gives the tyres a really hard time.
"Pirelli was racing at Spa for the 24 Hours last month, which showcased everything this circuit is famous for: changeable weather, unpredictable competition, and heavy demands on the tyres," says head of car racing, Mario Isola.
"Now that we are bringing the ultrasoft tyre there for Formula 1, we would expect those demands to increase further with the latest generation of cars: two stops would appear to be a likely strategy but we will know more after the first free practice sessions. Working out the optimal race strategy is especially tricky at Spa as it has to be flexible: the possibility of rain, safety cars, or even a red flag – as we saw last year – means that teams often have to react to changing circumstances rather than follow a fixed plan."
Weathering the storm
The weather forecast for this weekend looks reasonable by Spa standards. Ambient temperatures of 22 Celsius are predicted for Friday and practice, when there is the likelihood of a thunderstorm in the afternoon. There could be showers on Saturday when the temperature will climb to 24 before dropping back to 22 for Sunday, when there will be rain in the morning but, at this stage, most likely a dry race.
There are just minor changes to the famous circuit for 2017: additional rows of tyres in many of the corners, a wall instead of a guardrail in Turns 8 and 9, and an extended kerb in Turn 15.
The race, which begins at 1400 hours local time (two hours ahead of UTC), will be run over the usual 44 laps or 308.052 kilometres).