'Best of the rest' battle to go down to the wire – Ocon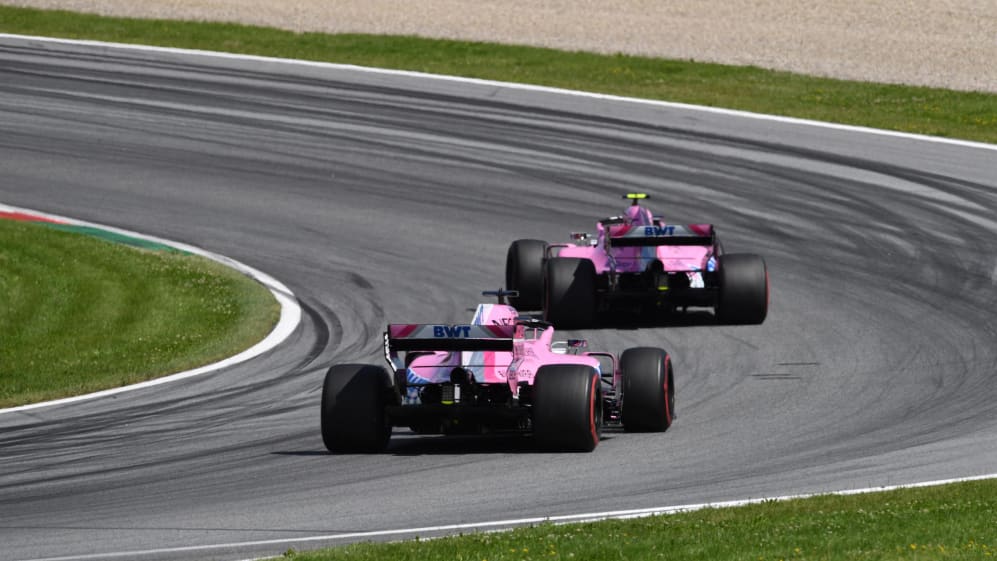 Force India had looked off the pace in Austria in practice and qualifying, but Esteban Ocon and Sergio Perez kept their noses clean when it mattered to bring home a double-points finish. It was a morale-boosting result, and one they expect will keep their middle-order rivals on their toes…
The Silverstone-based team, who have finished fourth in the constructors' championship in the last two years, are once again among the teams fighting for the 'best of the rest' mantle behind Mercedes, Ferrari and Red Bull this season.
However, they have encountered fierce competition to defend that position in 2018, with Renault currently occupying P4 while Haas and McLaren have progressed in terms of position this year too.
And after securing sixth place in Spielberg, while his team mate finished one place behind him – the first time both pink challengers have finished in the top ten this season – Ocon is expecting the battle to go right down to the wire.
"Yeah, I mean those guys [Haas] were quick today," he said. "We'll get them another time. I was quite happy for the team. The result today, sixth and seventh, and a good understanding as well with Checo [Perez] towards the end on a different strategy.
"We couldn't get [Magnussen] at the end but we will keep pushing at the next races. It's definitely [a huge result]. The gap in the middle championship in the constructors' table is close. The fight is on and it will last all season."
Force India opted not to pit under the early Virtual Safety Car (VSC) – introduced when Valtteri Bottas retired from the race – but ran longer first stints and made that strategy work in style.
"It feels good," added Perez. "It's a massive result for the team. We outscored Renault so definitely a good day. I think the management with the tyres was very good. The team did a really good job.
"We were a bit concerned because we didn't box under the VSC. All in all it's been a fantastic day. Looking forward, we are expecting some upgrades for Silverstone or Hungary.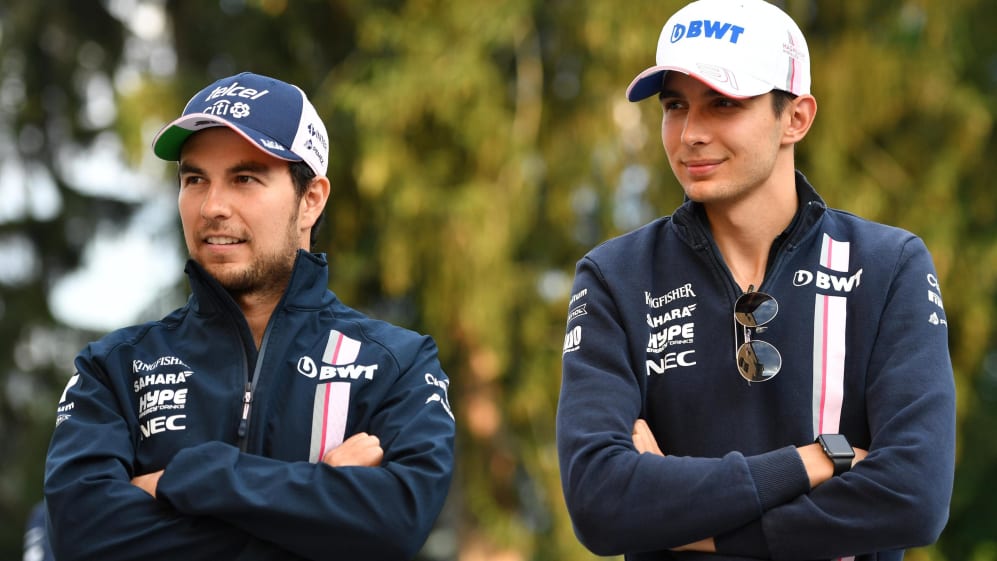 "We never give up. We had a bad but the next day is always a new chance. And today we proved, once again, we didn't give up and try our best to move forward. It worked really well."
The race saw some intra-team back and forth towards the end as Perez was allowed ahead to challenge Haas' Kevin Magnussen on fresher tyres, before pulling aside to let Ocon back through on their final lap.
And Deputy Team Principal Bob Fernley was pleased with the teamwork displayed on Sunday, given how tight the midfield battle is this season – with just 20 points splitting fourth-placed Renault and seventh-placed Force India.
"I thought it was a well-managed and well-executed race, and both drivers were superb. The fact they cooperated with each other stands everything in good stead for the future. Next week it could be the other way round. You have to set the precedent and make sure everything works well. To be fair, both drivers [understood] what they were doing beforehand.
"At the end of the day, we have to keep maximising because it's a tough battle for that fifth place. Renault had a bad day, but that's the first setback they've had this season.
"Fourth isn't gone by any means, but it's not easy to pull that back in the second half of the season. Today was a very unusual day with the retirements of the front cars. When three of the top six go out, it's quite a surprise.
"The battle for the fifth-place positon, we're seven points across all three teams which is pretty tight. Development, reliably, consistency: those are things that we are normally quite good at. Everybody has got an eye on that 2019 programme because we are going to have to switch over at some point in the near future."
Force India will be hoping to bring their momentum to this weekend's British Grand Prix, with Perez and Ocon 11th and 12th respectively in the drivers' standings.