Podcast
BEYOND THE GRID: Enrique Bernoldi – the unsung driver from one of F1's greatest rookie classes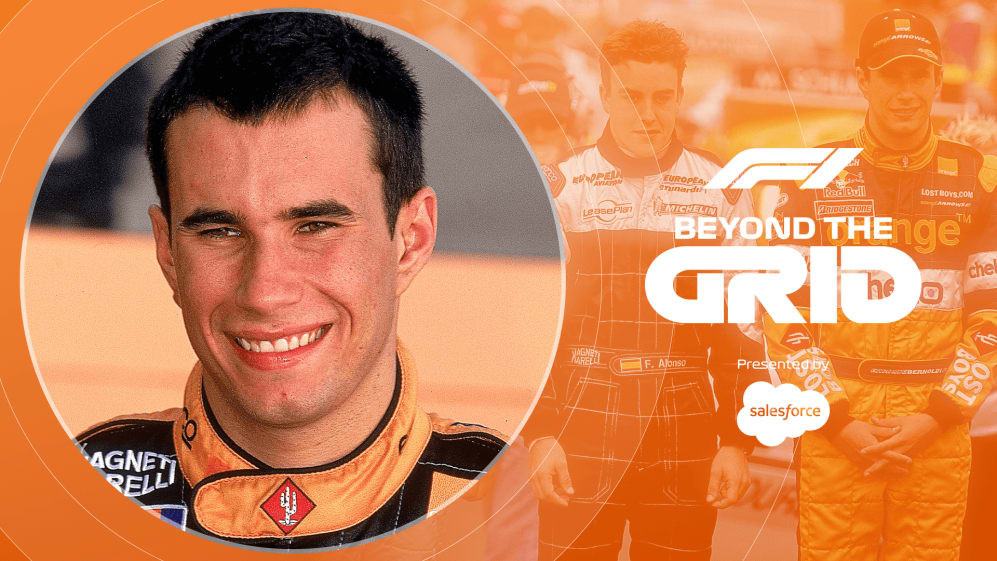 With no World Championship points from 28 Grand Prix starts, it's fair to say Enrique Bernoldi's Formula 1 career took a very different path to Fernando Alonso, Kimi Raikkonen and Juan Pablo Montoya – his fellow rookies in 2001. In this episode of Beyond The Grid, brought to you by Salesforce, the Global Partner of Formula 1, host Tom Clarkson delves into Bernoldi's fascinating backstory.
Without points in F1 though he may have been, the Brazilian still grabbed plenty of headlines during his brief stint in the fast lane with Arrows.
BEYOND THE GRID: Delve into the treasure trove of the podcast's back catalogue right here
Bernoldi was at the centre of a decision that changed the course of Red Bull's F1 existence – plus, there's the gripping tale of his heated encounter with Ron Dennis at the Monaco Grand Prix in 2001…
Bernoldi also tells Tom Clarkson why he didn't succeed in F1, what led to his fallout with team mate – and father of F1's reigning world champion – Jos Verstappen, and much, much more.
To listen to this week's episode of Beyond The Grid, simply hit go on the audio player above – or click here to listen via your preferred podcasting platform.
Visit Salesforce.com/F1 to learn more about how Formula 1 wows fans and grows its global fanbase with Salesforce.