Podcast
BEYOND THE GRID: F1 engine guru Mario Illien on powering McLaren to success, hybrid tech, top secret projects and much more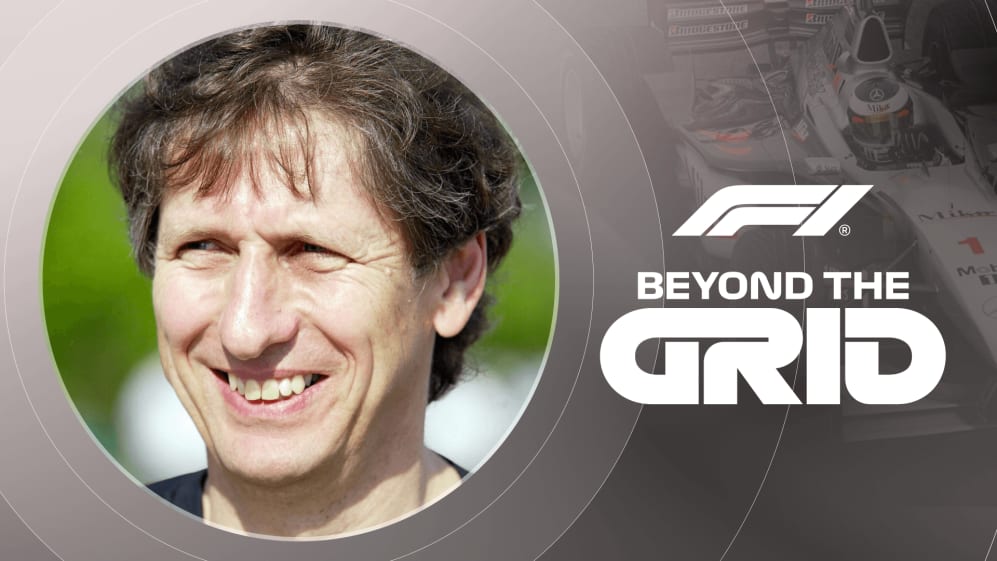 Tom Clarkson is back with another instalment of Formula 1's Beyond the Grid podcast, and this week he is joined by Mario Illien, who gives a fascinating insight into the world of a power unit designer.
Illien played a key role in McLaren's F1 success in the late-1990s, developing the engines with Mercedes that would help Mika Hakkinen win two drivers' championships in 1998 and 1999 – as well as the constructors' title for McLaren in 1998.
FORMULA WHY: Cars, upgrades and 'copycats' – your 'why' questions answered
Illien had spent the early part of his career working in the IndyCar series, before it was decided that his Ilmor company would enter F1, joining forces with Leyton House in 1991, Tyrrell in 1992 and Mercedes in 1993.
In an in-depth conversation with Clarkson, Illien discusses all from his time working with McLaren to the part he has played in making F1's hybrid engines the most efficient power units in the world.
He also talks about the tricks of the trade that helped Illmor make some of the best engines in the world and power not just F1 teams to victory but competitors in the prestigious Indianapolis 500.
Alongside this, Illien reveals which drivers got the most out of one his power units, while telling tales of 1000 horsepower engines, some of his top secret projects and racing from Paris to Beijing.
F1 NATION: Horner on Ricciardo's return and Red Bull eye record-breaking win – it's our Hungarian GP preview
For all that and more, hit go on the player above or head here to catch Illien's interview on your preferred platform.