Podcast
BEYOND THE GRID: 'I thought that was it' – Marc Surer on fighting through the pain to compete in F1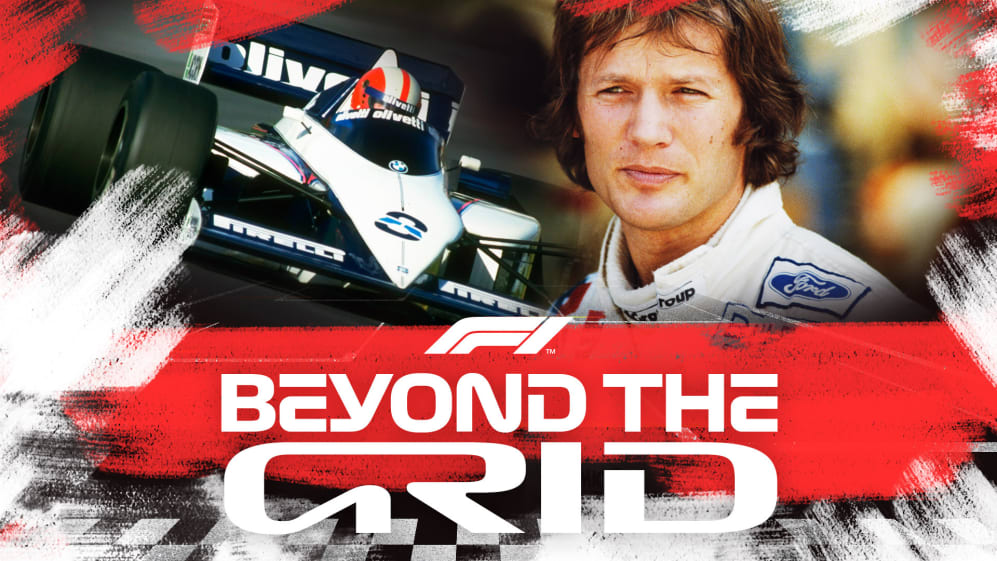 On this week's episode of Beyond the Grid, Tom Clarkson speaks to former Formula 1 driver Marc Surer – in a wide-ranging, in-depth interview covering everything from driving 1,000 horsepower F1 cars to encountering death on the racetrack…
When Surer reached Formula 1 in 1979, he was a rising star: the reigning Formula 2 champion from the mountains of Switzerland, surely destined for the summit of F1 success. But two leg-breaking crashes made Marc's climb steeper and harder. He relives those crashes with host Clarkson and remembers his remarkable recovery and return to racing.
WATCH: 5 of the most dramatic moments from the French Grand Prix
"The first crash, I thought I'm dead," he says. "I saw the wall coming, I hit the wall straight because without brakes I thought that was it. And I was surprised I was still alive. And then of course you go to hospital, you feel sorry for yourself and then you want to come back, you want to come back and prove you're still fit and strong enough to do.
"After the second accident it was worse because I knew exactly what's coming now, with the operation, with the training again in the gym to get fit again, pain while working, or braking in the car, you have to drive with painkillers again. The second time was much harder."
Amazingly, he scored points for Arrows, and almost made the switch to Ferrari after the death of Gilles Villeneuve. Marc also came close to racing for McLaren after a secret meeting with boss Ron Dennis. Later, he survived a fiery rally crash in which his co-driver was killed.
Marc shares stories of racing up mountains as a child in a country where motorsport was banned, working with F1 design genius Gordon Murray, driving brutal turbocharged F1 cars and wrestling Group B rally cars on snow and ice.
Listen to the full episode of Beyond The Grid with Marc Surer in the player above, or head here to listen to the podcast on your favourite platform.