Podcast
BEYOND THE GRID: Jan Magnussen on breaking Senna's records, reaching F1 and what he'd do differently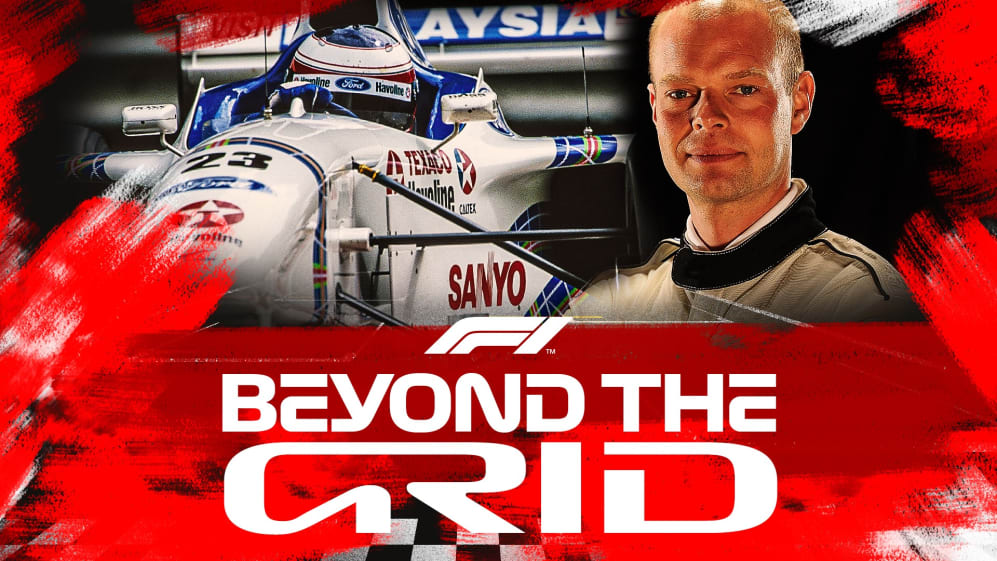 Jan Magnussen's short-lived stint in F1 was something of an puzzle at the time. But now, almost 25 years on from his final race in the sport – which yielded his only points finish – the Dane tells the Beyond The Grid podcastwhy things didn't click for him in Grand Prix racing, and how he's using the lessons he learned to help son Kevin succeed today...
Jan's single-seater career started like a dream with victory in the prestigious Formula Ford Festival in 1992, a taster of British F3 the following year that yielded a podium in only his second race, then a full-time assault for 1993 that saw him rack up 14 wins from 18 races – eclipsing Ayrton Senna's record of 12 in the process.
Surely, the next step would be F1 stardom? Not quite, as it transpired, with Jan telling podcast host Tom Clarkson that something was missing from his apprenticeship: "I won a lot, but it didn't really teach me how to fight for it. All the success in F3 went against me in the following years".
READ MORE: Kevin Magnussen and father Jan to compete in Gulf 12 Hours endurance race
After a solid stand-in performance for unwell McLaren driver Mika Hakkinen at the 1995 Pacific Grand Prix, Jan secured his first full-time shot at F1 for the 1997 season, joining Jackie Stewart's newly-launched operation a few years on from that dominant campaign with son Paul's F3 outfit.
What came next was a run of 23 races in midfield machinery that featured no fewer than 15 retirements, with Jan's P6 finish at the 1998 Canadian Grand Prix marking his only point in his final F1 outing – Stewart opting to bring in Jos Verstappen as a replacement midway through the campaign.
Candidly admitting that he did not fully understand the "enormity of the task" that faced him in F1, reaching the grid is nonetheless something Jan still feels "super proud of", along with the successful career he has forged in endurance racing – which includes four class wins at the 24 Hours of Le Mans.
Now, Jan is watching his son, Kevin, plot his own path to success in F1 via an impressive return with Haas for 2022. While Kevin has "done it his way", Jan says he is more than happy to "watch from the side, giving him the advice I can give him" to avoid the pitfalls he once experienced.
READ MORE: Magnussen says it's been a 'massive privilege' to make F1 comeback as sitting on the sidelines 'hurt'
Listen to a wide-ranging and fascinating Beyond The Grid interview with Jan Magnussen in the player above or head here to catch it on your preferred platform.
And to listen to the stories of other F1 personalities, click here to explore the full back catalogue of Beyond The Grid, featuring a host of the sport's stars from past and present.