Podcast
BEYOND THE GRID: Latifi on the F1 rollercoaster, dealing with adversity and what's next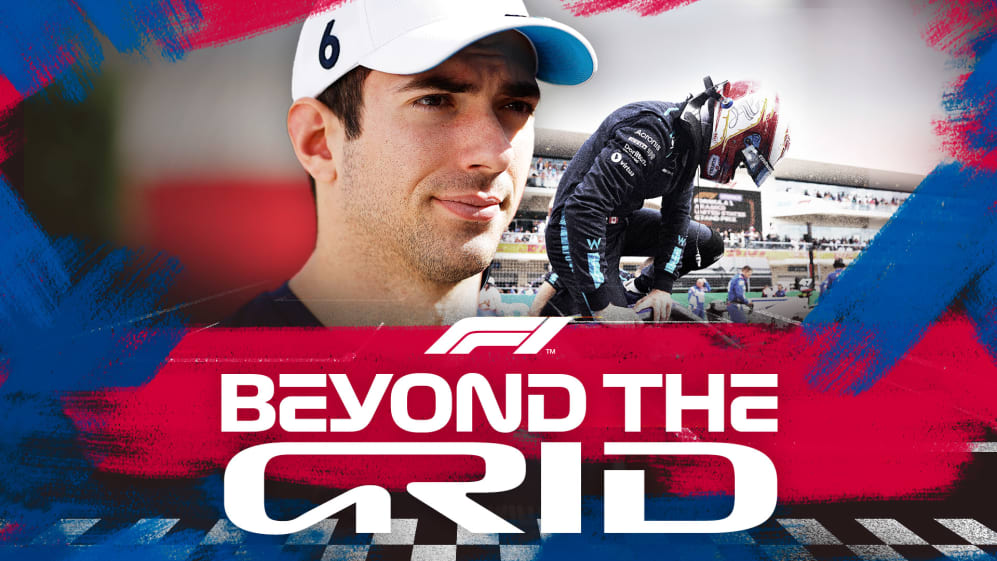 Nicholas Latifi is just two Grands Prix away from ending his F1 stint with Williams, but how does he feel about the last three years, and what might the future hold? In the latest episode of Beyond The Grid, the Canadian covers it all...
It's been a whirlwind F1 journey for Latifi, who stepped up to the top echelon in 2020 as an F2 race winner and championship runner-up and went on to partner two highly-rated youngsters – namely George Russell and Alex Albon.
Going into detail with host Tom Clarkson, Latifi explains what life was like alongside 'Mr Saturday' Russell, whose efforts earned him promotion to Mercedes for 2022, and Albon, who was hungrier than ever to seize his second chance after being replaced at Red Bull.
READ MORE: Mixed emotions at Williams as Mexico City GP leaves Albon feeling 'pleasantly surprised' and Latifi 'very lonely'
There was also a brief appearance from former F2 rival Nyck de Vries this season, with the Dutchman replacing an unwell Albon at the Italian Grand Prix, where he out-qualified and out-raced Latifi to score points and make headlines.
At the end of it all, Latifi reserves praise for all three drivers, while pointing out how some personal "weaknesses" had been "exposed" in F1 and made it more difficult to match what his team mates achieved.
Meanwhile, Latifi reflects on a difficult period after the 2021 Abu Dhabi Grand Prix, where his late crash triggered a Safety Car and led to a dramatic finish involving title rivals Max Verstappen and Lewis Hamilton – prompting a wave of hurtful messages to his social media accounts.
As for the future, although Latifi understands why many feel the "most obvious" route is for him to head to IndyCar, the US-based single-seater series that he enjoys watching, the 27-year-old has vowed to keep his options open for now...
READ MORE: 'It's all just rumours' – Latifi responds to speculation over future as he fails to rule out year away from racing
Listen to Latifi's Beyond The Grid interview in the player above to get the full story or head here to catch it on your preferred platform.
And to listen to the stories of other F1 personalities, click here to explore the full back catalogue of Beyond The Grid, featuring stars from past and present.