Podcast
BEYOND THE GRID: Mike Krack on working with Vettel again and his ambitions for Aston Martin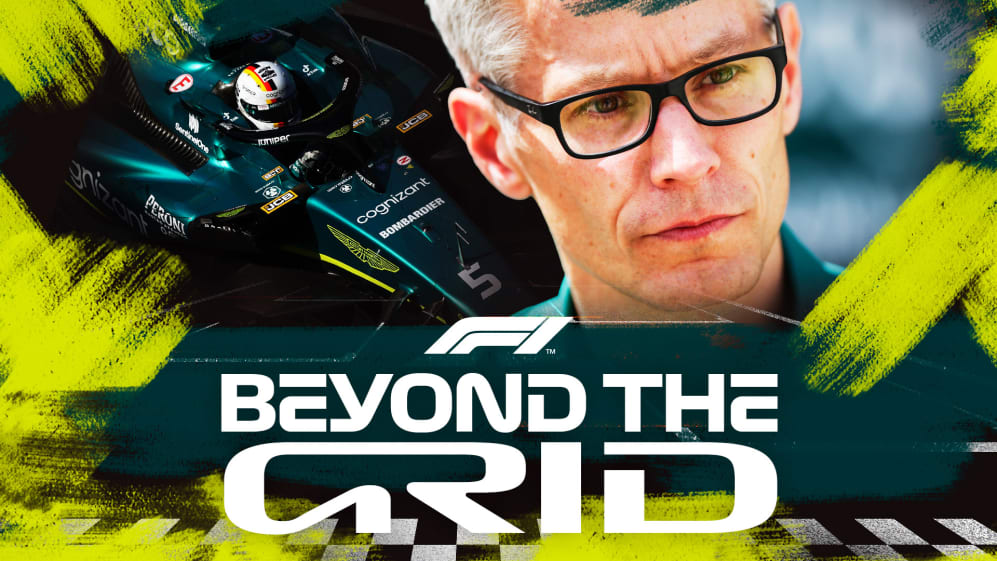 Aston Martin Team Principal Mike Krack and his driver Sebastian Vettel go back a very long way. And on this week's episode of F1's Beyond The Grid, Krack opens up to Tom Clarkson about his relationship with the four-time world champion, his time at Aston Martin so far and much more.
Krack and Vettel first worked together at the 2007 United States Grand Prix when the German driver finished eighth, filling in for the injured Robert Kubica for BMW Sauber – with Krack his Chief Engineer. And they were reunited at the start of the 2022 season, when Krack was named as the new Team Principal of Aston Martin.
On this week's episode, Krack recalls his first impressions of a then 18-year-old Vettel, and how "refreshing" it was to work with him back then. Krack also explains what it is like to now work with the "diamond" that is the 35-year-old Vettel, as he also shares his hopes of the German racer staying with Aston Martin beyond this season.
ORAL HISTORY: The inside story of Sebastian Vettel's first Formula 1 point on debut in the 2007 US GP
Krack also reflects on his time working with a young Felipe Massa, while discussing his first few months at Aston Martin, and his plans to help move the team up the grid.
Listen to the full episode of Beyond The Grid with Mike Krack in the player above, or head here to listen to the podcast on your favourite platform.
And to listen to the stories of other F1 personalities, click here to explore the full back catalogue of Beyond The Grid, featuring recent episodes with the likes of Vettel, George Russell, Zhou Guanyu, Marc Surer and much more.