BEYOND THE GRID: Neil Oatley on designing McLaren's world-beating F1 cars, Senna and Prost's rivalry and much more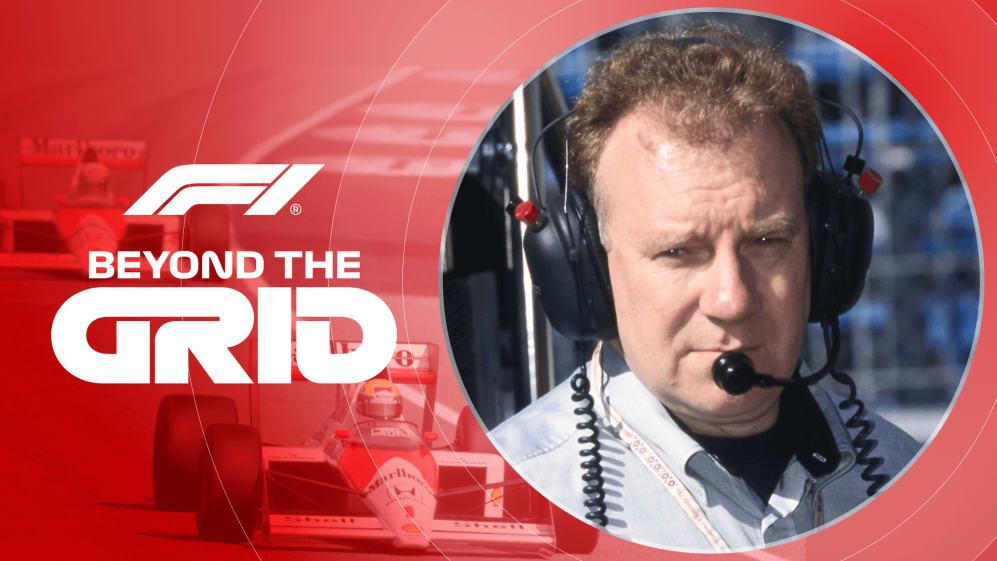 A new week means a new instalment of the Beyond The Grid podcast and this time it's McLaren stalwart and design guru Neil Oatley who shares his fascinating F1 story with host Tom Clarkson.
After initially making a name for himself at Williams, playing a key role in the team's first F1 victory and the world titles that followed in the early 1980s, Oatley's career progressed to the next level when he joined McLaren.
BEYOND THE GRID: Logan Sargeant on his journey to being the USA's new F1 star
As the Woking team's Chief Designer, Oatley penned cars that would win a host of world championships through the 1980s and 1990s, with legendary drivers such as Ayrton Senna, Alain Prost and Mika Hakkinen at the wheel.
In a wide-ranging conversation with Clarkson, Oatley relives some of the standout moments from his time in the sport, revealing what it was like to work with the famous names above and how that rivalry between Senna and Prost developed.
Oatley also explains how the role of engineer and driver has evolved over the years, how he's still helping the McLaren operation today and much, much more…
BEYOND THE GRID: Sam Michael on engineering his rise to the top of F1 and the people who influenced his life the most
To hear Oatley's Beyond The Grid interview, hit go on the player above or head here to catch it on your preferred platform.