Podcast
BEYOND THE GRID: Oscar Piastri on his F1 debut, dealing with the pressure and bringing back McLaren's glory days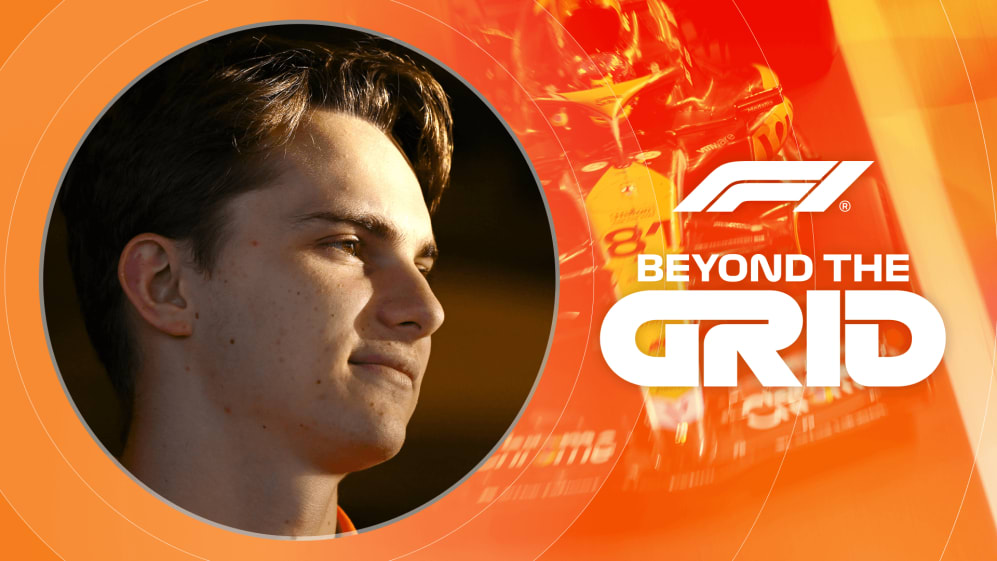 A new episode of the Beyond The Grid podcast means a new guest and this time it's one of F1's three rookie drivers in 2023, Oscar Piastri, who sits down to reflect on his first Grand Prix, how he is finding his feet in the sport and what's next for himself and McLaren…
Piastri made the step up to F1 as a highly-rated F2 and F3 champion and, after a steady start in Bahrain, the 21-year-old Australian shone under the lights in Saudi Arabia with a run to Q3 in qualifying – offering a glimpse of the potential that generated an off-track battle between McLaren and Alpine over his services last summer.
IT'S RACE WEEK: 5 storylines we're excited about ahead of the Australian Grand Prix
With the first racing laps of his F1 career behind him, Piastri stopped by for a wide-ranging chat on Beyond The Grid and began by telling host Tom Clarkson what life in the fast lane has been like so far…
"I've been enjoying it! It's been exciting and obviously something I've worked towards for a very, very long time. I started racing about 12 years ago now. It's been busy, but it's very cool to say I'm an F1 driver – that's for sure," said Piastri.
"Everyone's been great in welcoming me to the team. I've been trying to spend as much time at the factory as I can, both preparing myself, trying to help the team, but also just getting to know people, put names to faces.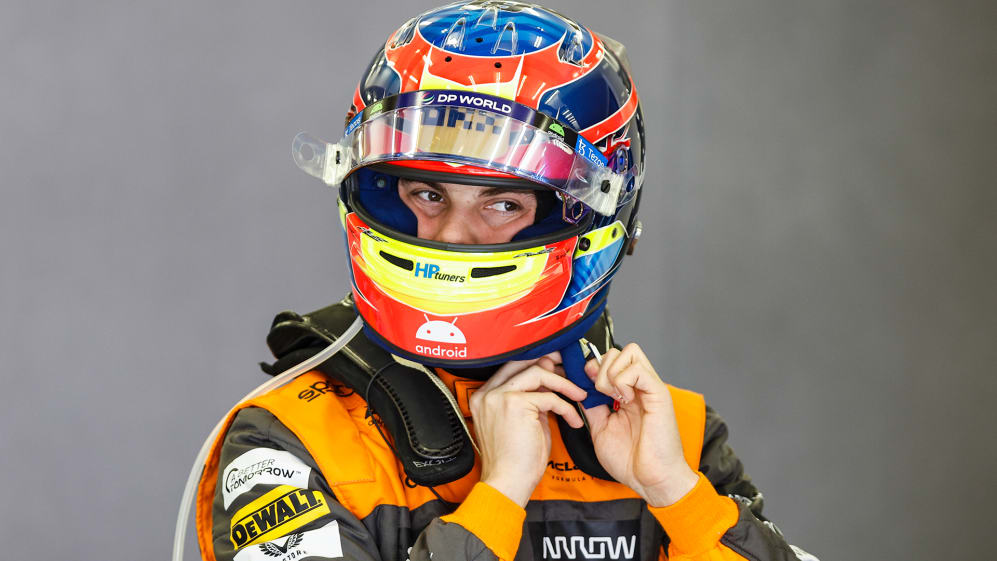 "Now that we've got the first race under our belt together, it just adds to the level of the relationship that you've got with all the mechanics on your side of the garage and stuff like that. I feel like I'm in a good spot, very happy to be at McLaren, and it's been going well, I think."
Piastri has arrived at McLaren amid a challenging phase for the Woking squad, who announced last week that a technical reshuffle is taking place in a bid to overcome their current performance struggles and emerge as a front-running force again – having taken only one race victory over the last decade.
ANALYSIS: McLaren hit the reset button in a bid to revive their F1 hopes
"There's definitely the passion and the energy there to get us back to the front," explained Piastri, referring to the eight constructors' championships, 12 drivers' titles and 183 Grand Prix wins McLaren have achieved since their first race back in 1966.
"Obviously we're not where we ideally want to be at the moment, and I'm sure for myself and Lando [Norris], of course, we want to be trying to win, because that's what we've done to get into F1 – and the team's no different, I feel.
"We've got good plans to help us move forward. We've got a new wind tunnel coming online, a new simulator, so the plan is in place. I think half the battle sometimes is recognising where things are going wrong or where you need to improve.
"I feel very confident that we've recognised a lot, if not all of those areas, and now it's about putting in the hard work to address it all."
READ MORE: Home hero Piastri describes 'special feeling' ahead of maiden Australian Grand Prix
His F1 debut and McLaren's factory push aside, Piastri also speaks about the sacrifices he made to pursue his motorsport dreams by moving from Australia to Europe as a youngster, the influence of fellow Australian drivers Mark Webber (now his manager) and Daniel Ricciardo, whom he replaced at McLaren – and much, much more…
Listen to the full podcast with Piastri in the player above or head here to catch Beyond The Grid on your favourite platform.