Podcast
BEYOND THE GRID: Scott Speed on his journey to F1, his 'absurd' Red Bull contract, his Toro Rosso exit and crazy final race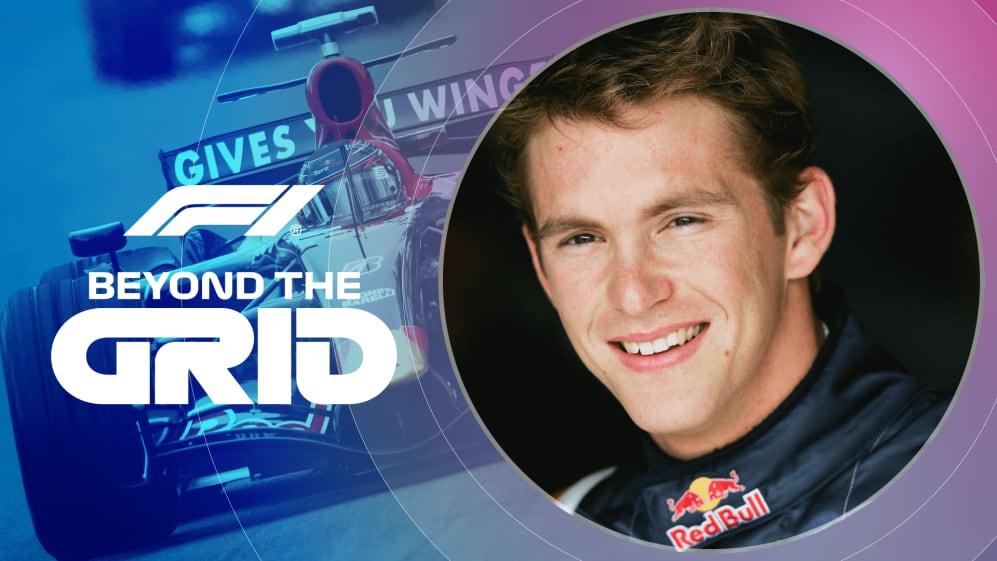 This week's episode of Formula 1's Beyond The Grid podcast sees former American F1 driver Scott Speed join host Tom Clarkson to talk about his motorsport journey, his time in the sport, his advice to the new generation of drivers and much more.
Speed explains how his love of motorsport came from his father's infectious passion for racing, as he watched him win titles in go-karts, and how that fed into his dream of wanting to be in Formula 1, before he reveals why he thought he was naturally gifted growing up.
BEYOND THE GRID: Mario Theissen on heading up BMW's F1 efforts, working with a young Vettel, and Sauber's Montreal 1-2
He also explains how he ended up being a part of Red Bull, the "absurd" nature of the contract, his relationship with Helmut Marko, how the team was ahead of its time, and how he owes his whole racing career to the Milton Keynes-based outfit.
The former Toro Rosso driver also speaks very candidly about struggling to adapt to life in Europe, his lack of motivation to keep getting better in Formula 1, as well as his "super cocky and arrogant" attitude. He also explains how he received a wake-up call upon returning to race in America.
Speed also discusses what happened at the Australian Grand Prix in 2006 with David Coulthard that caused him to swear at the Scot in the drivers' briefing, and how that incident gave him an insight into the cut-throat nature of the sport.
He also reveals how reading about psychology has helped to change his perspective, and how he and his friend Josh Wise are aiming to help the younger generation of racers, having started a driver development program in America.
BEYOND THE GRID: Valtteri Bottas on his burning desire to win again, the story behind the mullet – and how he rates Hamilton
Lastly, Speed recalls his final race in Formula 1 at the Nurburgring, and how he found the limit of Franz Tost's patience in their final argument post-race. The American also remembers how he felt when he was told that the "golden child" Sebastian Vettel would be replacing him, and the conversation with Dietrich Mateschitz that decided his future.
To hear Speed's captivating Beyond The Grid interview, hit go in the player above, or head here to catch it on your preferred platform.