Feature
'Big excitement' as Mick Schumacher prepares for Formula 1 test debut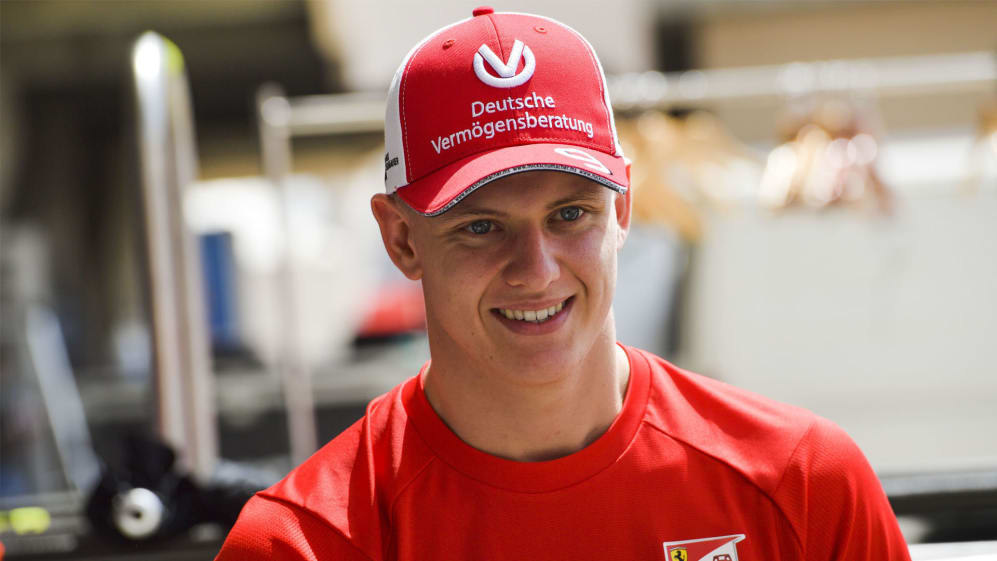 There was an unusual amount of activity outside the Prema Racing Formula 2 team's garage on Thursday morning in Bahrain. Journalists and photographers were squabbling for position, craning their necks to get a good view. Sat in the middle was Mick Schumacher, son of seven-time Formula 1 world champion Michael, who was preparing for the busiest six days of his life – culminating in his first F1 test.
Schumacher Jnr has had a whirlwind few months. First he clinched the European F3 title in dominant style. Then he signed a deal to step up to F2. An invitation to join the legendary Ferrari family as part of their driver academy followed. And then earlier this month, it was announced he would get his hands on modern day F1 machinery with a test in a Ferrari and an Alfa Romeo.
Mick Schumacher - The Story So Far
Considering his experience with the Pirelli tyres is limited, he made a solid F2 debut at the weekend, finishing eighth in the feature race. That gave him pole for the following day's sprint race, which he converted to sixth. There was no let-up after that, though. He spent the Monday after the Bahrain Grand Prix embedded in the Ferrari team, preparing for his first F1 test the following day, fulfilling one of Ferrari's two young driver days. On Wednesday, he'll swap Ferrari machinery for the Alfa Romeo for a second day of running.
"It's something that came pretty suddenly and pretty quickly," said Schumacher Jnr of his Ferrari opportunity. It's quite some challenge to make his F2 debut and then instantly turn his attention to F1, meaning he will drive machinery he either has little (F2) or no (F1) experience with in five out of six days.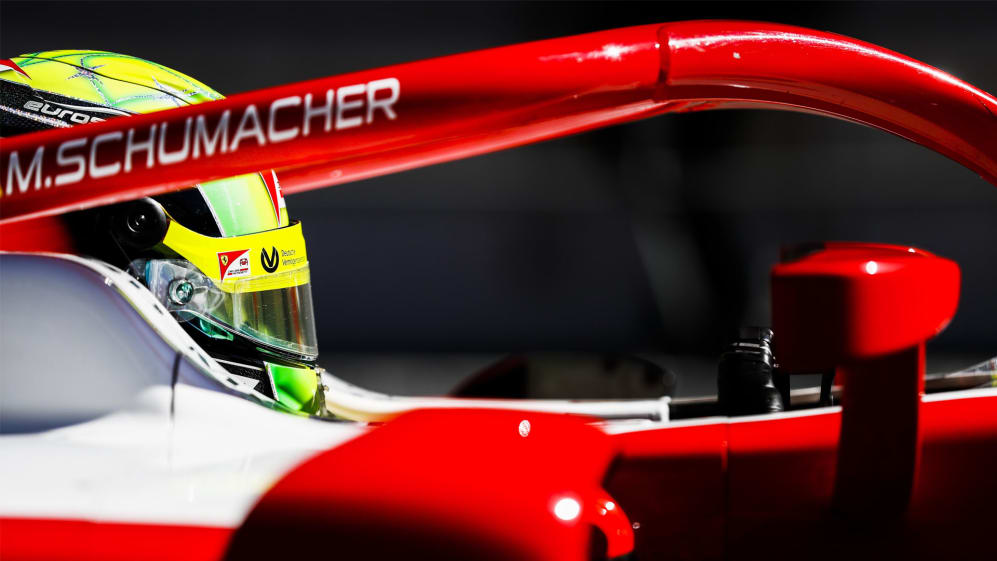 But the German, who said he only "really entered an F1 paddock and was able to go to the teams and see everything" a few years ago, didn't appear fazed. "I'm totally confident," he said. What makes him feel like that? "Because I am. I'm confident I'm ready."
Schumacher tried to avoid speaking about the F1 opportunity, instead insisting that his focus at the time was purely on making his F2 debut weekend a success. But he did allow himself to talk about his love of racing and his feelings about F1. "[Racing's] always been part of me. I guess I always had the time and the chance to grow into that. I had a lot of people behind me that helped me on the path.
"The [F1] cars look beautiful. I guess to be a Formula 1 driver is something very special because obviously there are only 20. I guess if you are amongst them, it means you have reached a very good level, and is a goal that a lot of people dream of."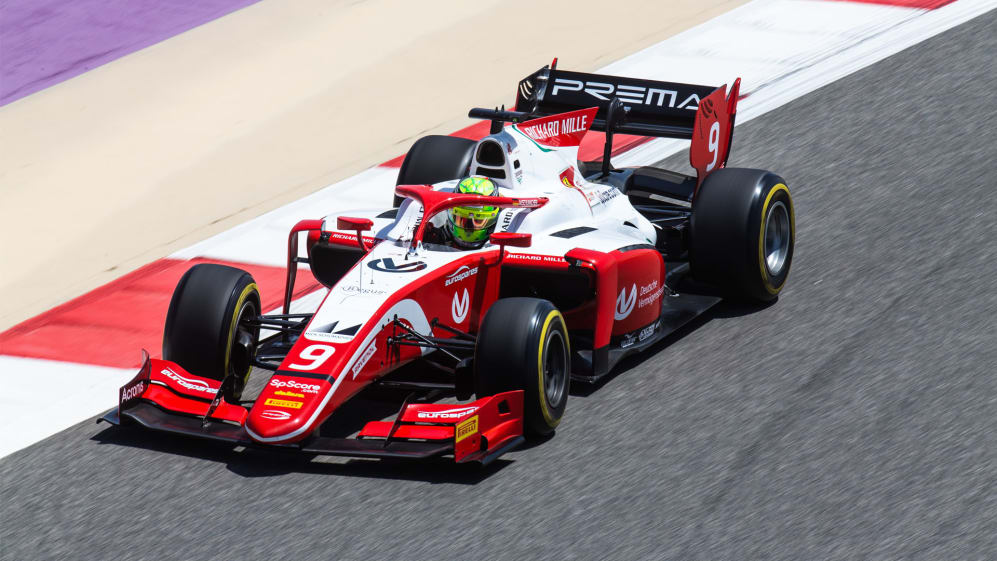 Ferrari Team Principal Mattia Binotto said the team will support Schumacher Jnr where required but it is down to him to prove he has what it takes. "I spent some time when he was in Maranello some weeks ago," said Binotto. "I went to see him in the pit lane before he started the first session to say hello and good luck for the entire season.
"We are really happy he is with the Ferrari Driver Academy. We will follow him closely, we will support him where needed. But I think that it's really down to him to be relaxed, focussed. It will be an important season for him, he is aware of it, but plenty of work and I'm fairly sure he will do well."
Four-time world champion Sebastian Vettel, a good friend of Michael, has been impressed by Schumacher Jnr's rise up the ranks and says there's "big excitement" to see him in a Ferrari. "Obviously with the name and the son of Michael, there's certainly some expectation, but to end up in Formula 1 you need to prove that you have the speed," he said.
"So far he has done really well. The way he has developed in the last years, he deserves [to be] where he is now. Now we should give him the time and peace to do his job. It's not easy… but, on the other hand, he's used to it, so we will see. But for sure it's a big excitement when he will be in the car."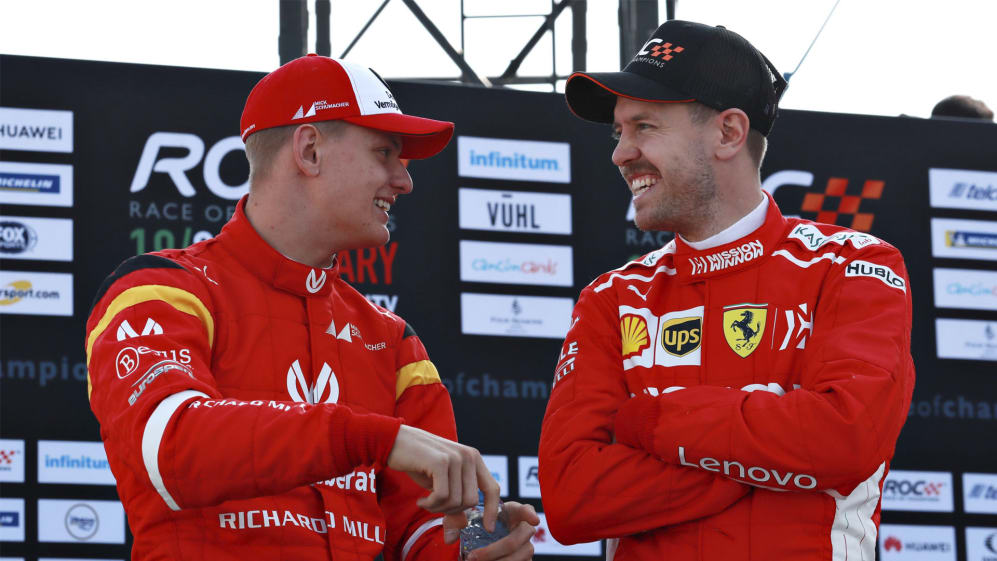 McLaren's Carlos Sainz is someone who knows what it's like to have a successful father, Carlos Sainz Snr clinching two World Rally Championships and four runner-up finishes as well as two Dakar Rally titles.
"I have a lot of sympathy for Mick," Sainz told Sky Sports News. "I know a bit of the pressure he's going through this season and what is to be the 'son of' – which is a bit of a pain sometimes, to be called all the time 'the son of', 'the son of', 'the son of'.
"You want to make your own name and I'm sure he's trying to do the same. He keeps proving he's good, he keeps proving that he has his chances for Formula 1, and no one has given that to him. He deserves that because of his talent and the way he has developed as a driver. I wish him all the best for this test."