Binotto says Austria confirmed design problems with 2020 Ferrari and warns 'there's no silver bullet'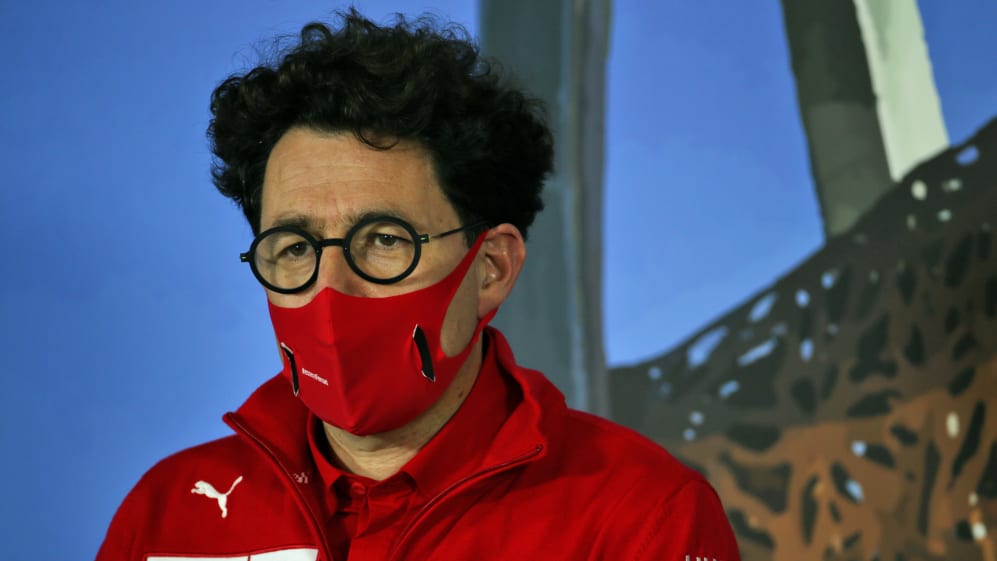 Ferrari arrived in Austria knowing the opening race would not be easy, having realised they need a "significant" change of direction in terms of development to get their season back on track. And boss Mattia Binotto says their pace over the weekend confirmed they had made errors with the SF1000's design.
In qualifying on Saturday Charles Leclerc was nearly a second off the time he clocked to take pole at last year's Austrian Grand Prix, and in the early stages of Sunday's race lacked the performance to challenge for the big points. Then, courtesy of three Safety Cars, good strategy and making the most of fresh tyres he rose up to second.
READ MORE: Ferrari plan 'significant' change of development direction – but no power unit upgrade
But the reality is that Ferrari are still well adrift of Mercedes, who had superior pace but were hampered by gearbox issues, and Binotto admits the overall package is heavily lacking, particularly the power unit which is problematic given there is a freeze on in-season PU development this year.
"What we have seen in Austria is similar to Barcelona," said Binotto. "We need to improve our car. There is some mis-correlation with the design, especially on the aero. That is the development we have started again, back from the lockdown, and that hopefully we will have very soon at the race track.
"It will not be the final solution, there is no silver bullet. What's important to us is to improve the type of behaviours. If I look at the qualifying, compared to the pole, we are missing a second, but only three-tenths in cornering. Then there is still seven-tenths on the straights, and I think that one will be very much difficult [to solve], because the engine is frozen for the season.
"We need the speed on the straights and it is about the drag and the drag is not something we are addressing very soon, so a bit of disappointment from yesterday, to see our speed on the straights, so let's analyse our data and see what we can do in the future."
READ MORE: Monday Morning Debrief - How Hamilton's Austrian GP strategy backfired on him and played into Bottas' hands
There's not much time to turn things around, mind, with the F1 fraternity doing it all over again in Austria with the Red Bull Ring hosting round two of the season this weekend, but Binotto is hopeful they can make some progress before they go racing again.
"Certainly for this week there's a very short time from here to there," he said. "The people at Maranello are really working very hard day and night on whatever we could, I think it's too early now to know if we anticipate any of the developments here in Austria next week, we are hopeful, so let's wait and see."