Both Grosjean and Magnussen to run latest Haas aero spec at Spa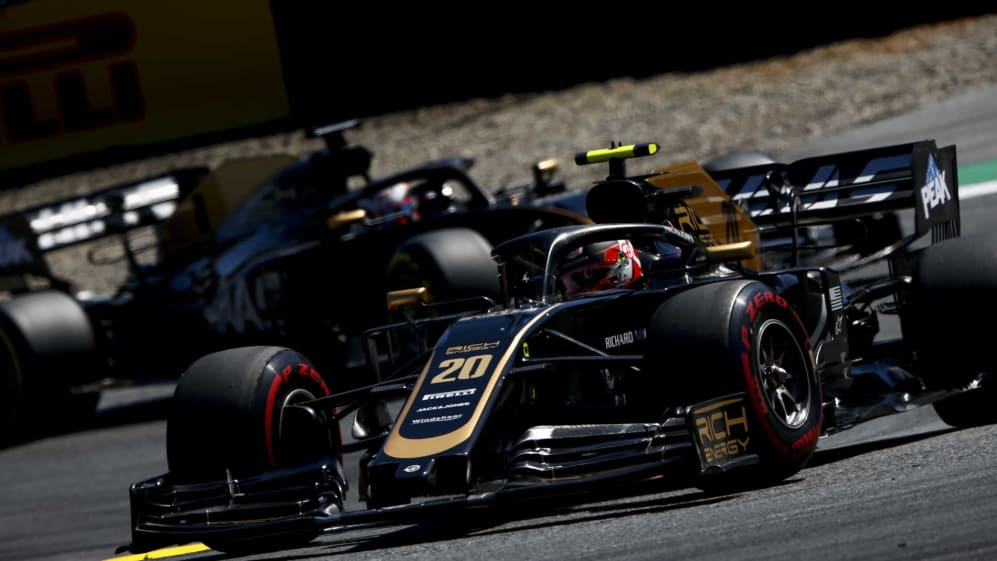 There's been plenty of head-scratching going on at Haas in 2019, as the team have sought a development direction for their mercurial VF-19. But ahead of the Belgian Grand Prix, the American team confirmed that both their cars would be running the team's latest aerodynamic package at the legendary Spa circuit as they try to claw their way back up the constructors' standings.
The scale of Haas's 2019 development headache was highlighted at Silverstone when Romain Grosjean, dissatisfied with the aerodynamic direction the VF-19 was headed in, opted to switch back to the specification of the car from the first race of the year in Melbourne, as team mate Kevin Magnussen continued to plug away testing upgrades on the car.
READ MORE: Haas still perplexed by 'weird' pace fluctuations
However, despite Grosjean having out-qualified Magnussen in the old-spec car at every race since Silverstone, Haas confirmed that for Spa, Magnussen and Grosjean would both run a refinement of the specification that Magnussen had used at the German and Hungarian Grands Prix.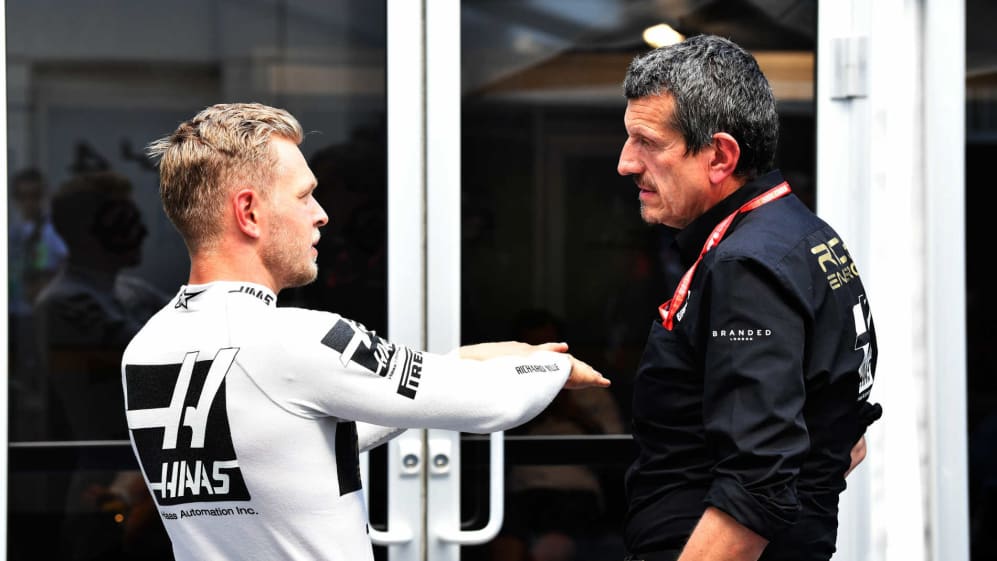 The focus has already switched, partly, to the 2020 car. We need to see what we can come up with in the wind tunnel
"For Spa, we will go with the upgraded car, which we [first] ran at Hockenheim," announced Haas Team Principal Guenther Steiner. "We've learned quite a bit out of it and tried to improve the car by changing some of the components. Both cars will be the same spec, and hopefully we can still learn more about it."
Haas's decision is doubly important given that, with the stability of the rules between 2019 and 2020, any gains they can make on the VF-19 will also pay off for next year's VF-20 – a car that Steiner confirmed the team were already working hard on...
"The focus has already switched, partly, to the 2020 car," he said. "We need to see what we can come up with in the wind tunnel, with the small developments we do there for the 2019 car, and if we bring any upgrade kits. We don't know yet."
Haas will now pin their hopes on the upgraded aerodynamic spec helping them to add to their lowly 2019 points tally, with the team having scored just 26 so far this year, and currently sitting ninth in the constructors' standings.
2019
The lower half of the 2019 constructors' table
POSITION
POINTS

6

Renault

39

7

Alfa Romeo Racing

32

8

Racing Point

31

9

Haas F1 Team

26

10

Williams

1