Haas still perplexed by 'weird' pace fluctuations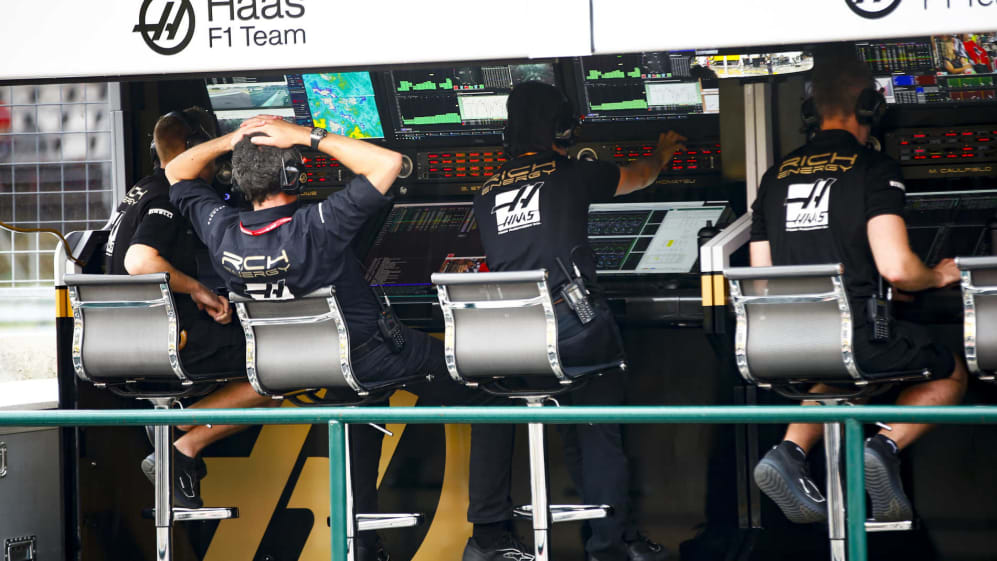 Team Principal Guenther Steiner has quite the enigma to solve in the summer break after the Hungarian Grand Prix did nothing to solve Haas's ongoing tyre troubles. In fact, if anything it blurred the picture still further, as they wrestle with the conundrum that has been repeatedly hurting their chances this season - getting their VF-19 car to keep its rubber in the optimum operating window.
At this time last year, Haas were fifth in the constructors' standings with 66 points. Now they're ninth with 26 on the board. They haven't found their feet this season, scoring points in just four races so far. In Hungary they came away without any. Romain Grosjean retired due to a water pressure issue and Kevin Magnussen had to settle for 13th. The problem is clear, said Steiner, but its causes are not.
"I still haven't understood those tyres, the hard one doesn't last as long as the soft one, you know... and it's all over the place. I think there will be a lot of question asked on that one, we need to analyse it.
"I don't want to jump to a conclusion, but Kevin on C4 [softs] wasn't slow. So, you know, it is very weird, the whole thing, you know, to me still for what is actually going on…"
It's a difficult situation to be in, dealing with these tyres and getting them to work. We will keep on trying until something changes.
It wasn't just race pace causing problems for Haas: Magnussen was fourth in the first phase of Saturday's qualifying session, dropping down to 15th in Q2. That gulf in speed didn't help matters.
"I mean like yesterday... for me… between Q1 and Q2 is like I don't know... What can you say? We didn't change anything on the car, so it cannot be the car, I guess. The temperature changes and that changes everything.
Ferrari also endured tyre issues in Hungary, Charles Leclerc losing out on the podium as the Monegasque driver had to pit earlier than team mate Sebastian Vettel, who swept past with three laps remaining.
"But I think nobody knows," Steiner continued. "Look at some of the cars, how they dropped off, the tyres. How they worked, everything is very all over the place, in my opinion. And again, we haven't done the analysis of these tyres, but it was like... I mean the hard tyre, you have to change them."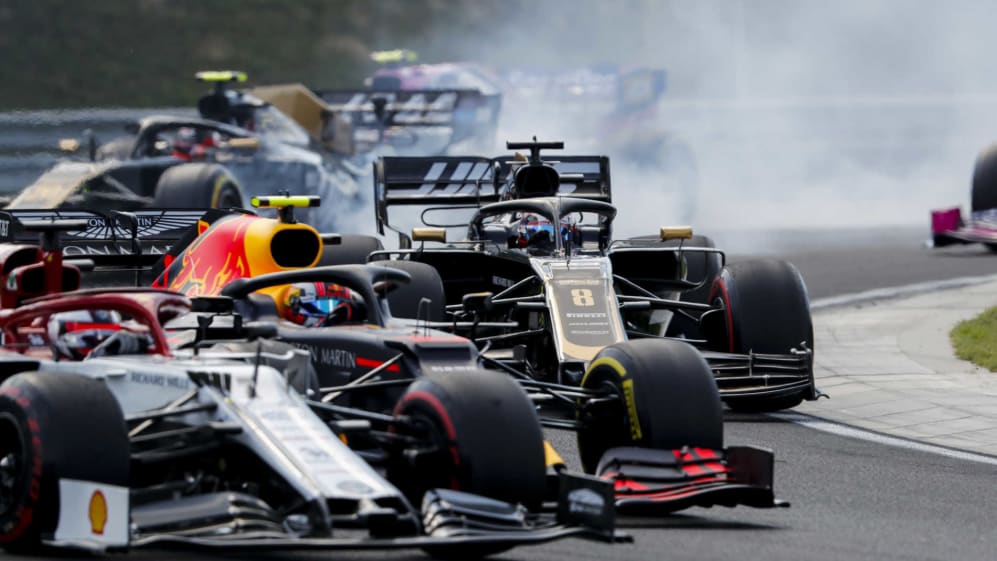 Haas have been bemused by the situation for much of the season, Magnussen qualifying sixth in Bahrain and ending up 13th as his tyres faded. And then with Grosjean running the Melbourne-spec car from the German Grand Prix onwards, the picture became even murkier for Haas, wondering why their upgrades – fitted to Magnussen's car – weren't working as expected.
READ MORE: Haas upgrade performance deficit 'confusing'
So during the summer break, Steiner's objective is to "get as much understanding as possible between the tyre and the car," as that dictates which direction Haas go in terms of aerodynamic upgrades. Furthermore, with work starting on next year's car, it's even more pivotal that the American squad get on top of their tyres.
"You cannot just live day by day, you need to see the bigger picture as well, and that is part of what you need to do. You know, you get eaten up on the weekend, and then you try to go back to a mission what you want to do also in future.
"And there is a short term and long term which you have to have in your mind and just act accordingly, but never panicking… because that doesn't help as well."
The 2019 midfield standings are far from set in stone, Haas just five points behind Racing Point with nine races left. So what's Steiner's target for the remainder of the season?
"A battle. A realistic target result-wise? I have no idea. At the end, it's a difficult situation to be in, dealing with these tyres and getting them to work. We will keep on trying until something changes."