Bottas: 'A really important win for me'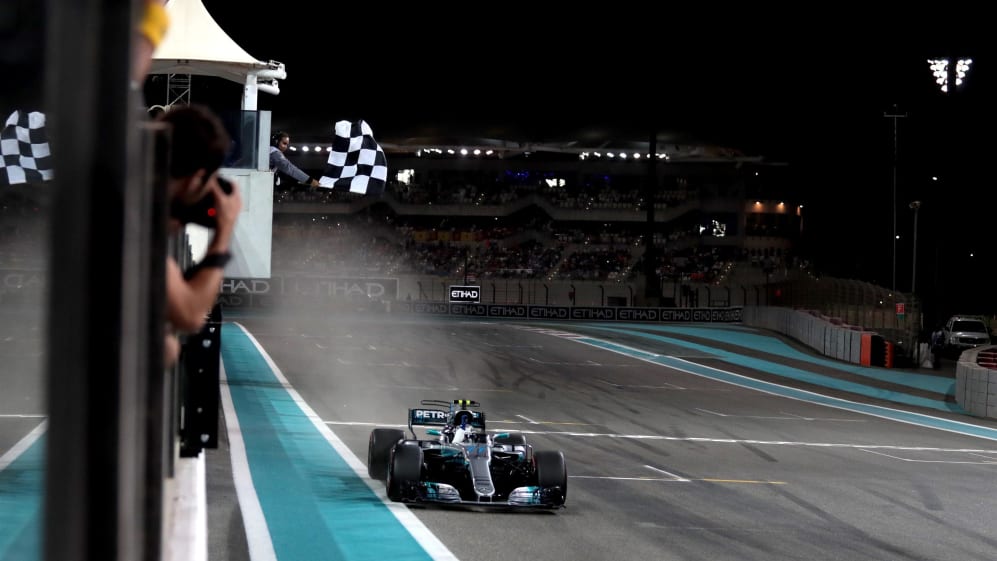 After taking pole position at the last round in Brazil only to be beaten off the line – and to the chequered flag – Valtteri Bottas was determined not to let the same thing happen in Abu Dhabi on Sunday.
True to his word, Bottas stayed ahead of Mercedes team mate Lewis Hamilton when the lights went out at Yas Marina, and only briefly relinquished the lead during the first and only round of pit stops.
"It is a really, really important win for me you know, after having a pretty difficult start to the second half of the year," said the Finn. "I've been working hard on all the issues and getting better and better and this week we couldn't be happier to end the season like this.
"Congrats to Lewis for the title, congrats to Vettel for the second place in the championship – I am third this year hopefully better next year."
The win – the third of Bottas's F1 career – was well earned, as he soaked up intense pressure from Hamilton, who throughout the 55 laps was rarely more than two seconds behind. Only in the closing stages did the gap extend to just under four seconds at the flag.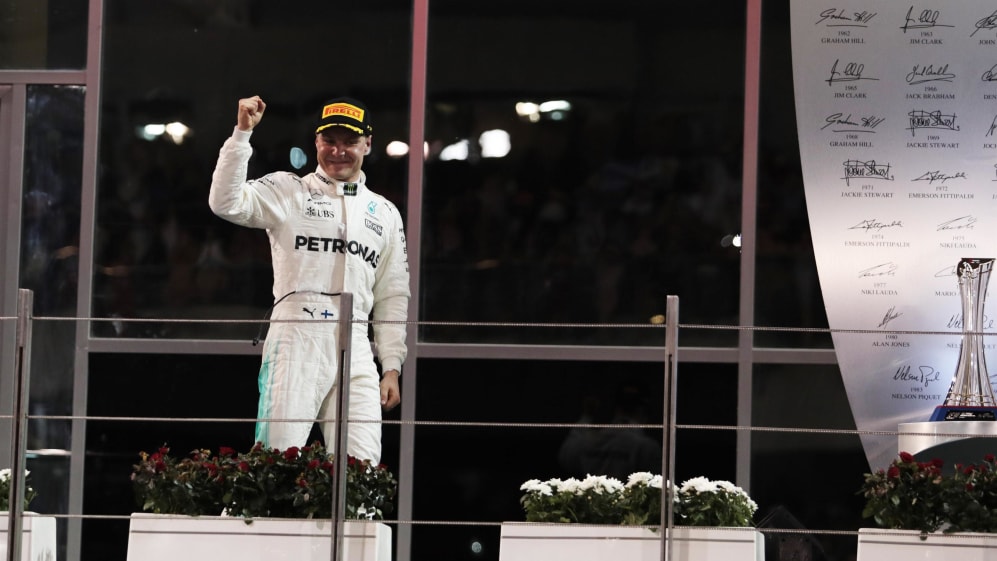 "You know I was really managing the pace and that way the race," added Bottas. "It was a nice feeling, a really nice feeling.
"I had a bit of a lock-up when I was approaching one of the lapped cars, but otherwise no issue and the last five laps I managed to go a bit quicker, build a gap and I'm really pleased - the car was good."
Though the result wasn't enough to lift Bottas above Vettel in the final 2017 standings, he does end his first year with Mercedes on a very respectable 305 points to the Ferrari star's 317 and world champion Hamilton's 363.
"We Finns, we maybe don't show emotion, but it doesn't mean we don't have it you know," added Bottas. "I'm so happy there's been so much support from my family and everyone, so maybe I don't show it too much, but I feel good.
"I felt more relaxed than in Sao Paulo and somehow all weekend I've felt that everything was under control. I kind of came to this weekend with nothing to lose and that gave me a bit of peace of mind, I guess.
"Whatever zone I've been able to get myself into in qualifying in Brazil, in qualifying yesterday and in the race today - I need to find myself in that feelings next year all the time."