Bottas: Accepting team orders 'tough'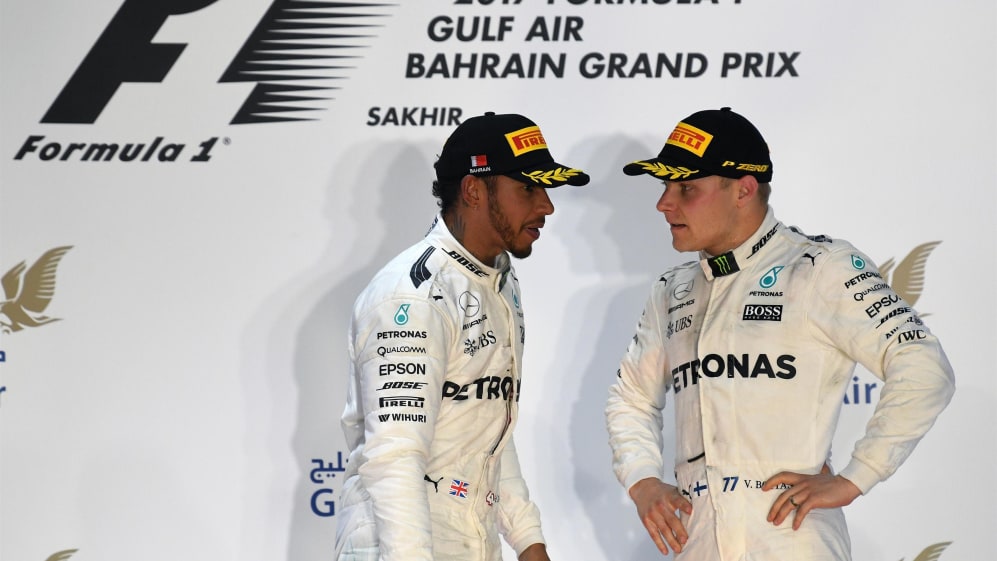 Valtteri Bottas has admitted it was hard to accept being asked to move aside for Mercedes team mate Lewis Hamilton not once, but twice during Sunday's 2017 Formula 1 Gulf Air Bahrain Grand Prix.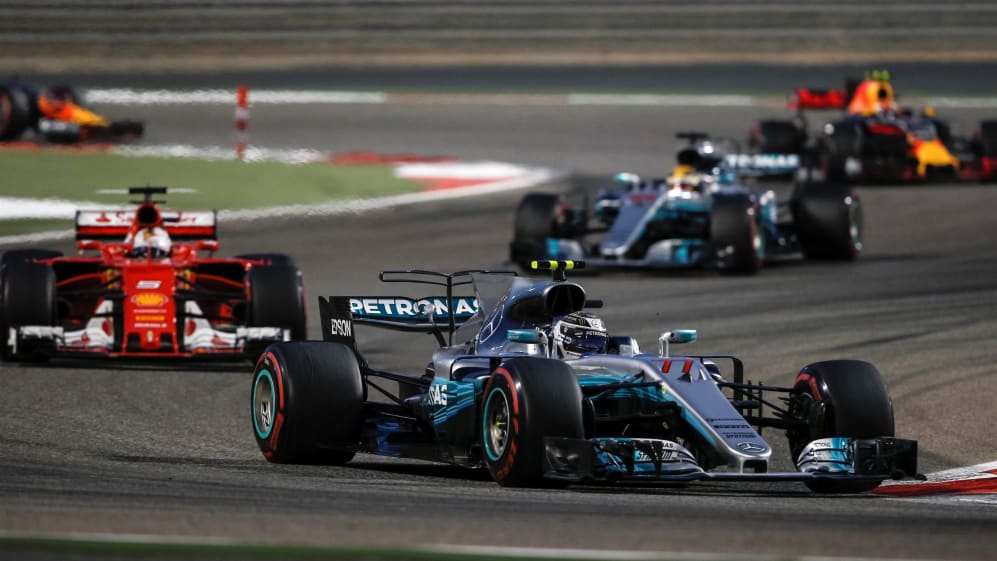 It's tough when you're on pole and trying to win a race...
Bottas, who started from pole and led the early stages of the race, let Hamilton by for strategic reasons around mid-distance, and then again 10 laps from home when it became clear that the Briton was the team's best chance of catching race leader Sebastian Vettel.
"As a racing driver it's the worst thing you want to hear, but that's life," said Bottas after coming home third. "I understand the team completely on that. They had the opportunity at the end of the day to get some extra points for the team and fight for the victory.
"So yes I see the point, but still it's tough when you're on pole and trying to win a race. But I'm definitely a team player so I wouldn't say no to that [team order]."
Despite being on pole for the first time in his F1 career, Bottas's Sunday did not begin well. A generator problem on the grid meant the team were unable to bleed his tyres properly and he started the race with higher pressures than he would have liked.
"In the first stint it was quite a big issue for sure," he said. "Sebastian and Lewis were putting quite a lot of pressure and I couldn't control the race. I had to try and build a gap but there was no grip to build it. Then I had to really take everything out of the tyres and the tyre life was shorter.
"We were also a bit unlucky with the safety car pit stop - it was a bit slow, so I lost a place to Sebastian. And then in the second and third stint still the pace wasn't there and the car didn't feel as it did yesterday, so we'll have to find out what the problem was."
As to whether he could have finished ahead of Hamilton had he not obeyed team orders, Bottas was suitably circumspect in his response.
"I think there would have been a possibility," he said. "I would have had to defend hard and that could have meant some risky situations, but like I said the team thought he had the chance to catch Sebastian possibly, and we tried it."