Bottas aims for 'trouble-free weekend' to unleash 'full potential' of Alfa Romeo in Azerbaijan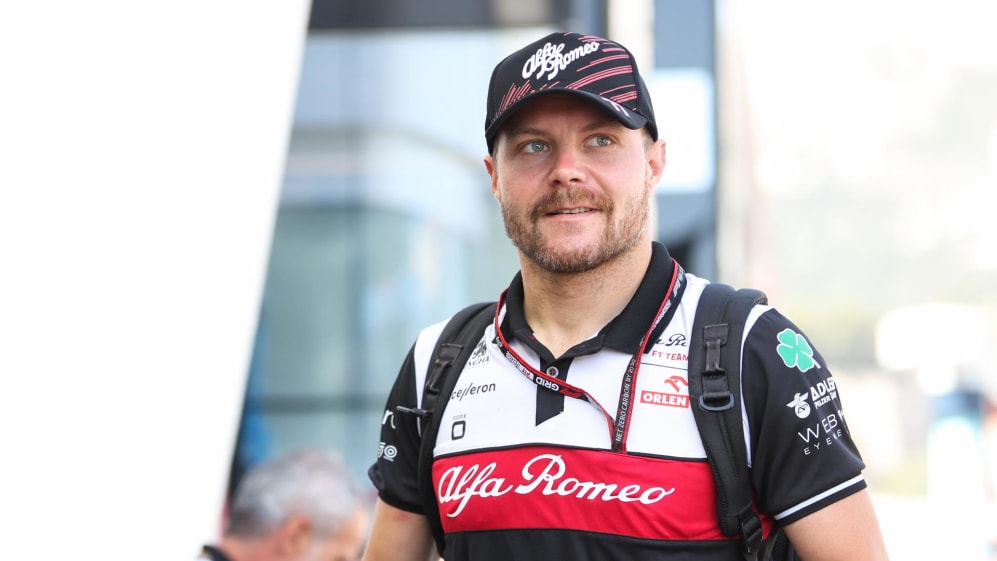 Valtteri Bottas believes that his Alfa Romeo team have the potential to "fight towards the front" at this weekend's Azerbaijan Grand Prix, but only if they fix some of the Friday hiccups that have hampered the team's running in recent races.
Bottas has enjoyed success at Baku, previously winning the Azerbaijan Grand Prix in 2019 and narrowly beating Lance Stroll to P2 in a photo finish in 2017. But the Finn also lost the lead in 2018 after running across some debris.
BEYOND THE GRID: Frank Dernie on 40 years at the forefront of Formula 1 innovation
After a spate of Friday practice issues this season, at the likes of Imola and Spain, Bottas said he's hoping for much smoother lead-up to the 2022 Azerbaijan GP.
"Baku is a place with both good and bad memories for me, so I definitely hope to add some more of the pleasant kind this weekend," said Bottas. "It's crucial we can have a trouble-free weekend: we have been having some good results despite some Friday issues so far, and if we were to fix these, we could really see the full potential of our package.
"We know we can fight towards the front when we do it and it has to be the aim here as well. This is a track that can produce some chaotic races so we will need to be ready to make the most of any opportunity. It could be a lot of fun on Sunday."
Zhou Guanyu echoed his team mate's comments. The lone rookie driver on the 2022 grid has failed to finish in the points since the first race in Bahrain, but has also suffered from tough luck, including back-to-back retirements at Imola and Miami. He outlined his hopes ahead of the weekend at Baku.
"I'm really looking forward to this weekend," said Zhou. "Baku is an enjoyable track that offers a lot of opportunities and I'm aiming for a clean, good weekend in which we can really show what we can do as a team.
F1 NATION: Will sparks fly in the Land of Fire as the title battle heads to Baku?
"The potential we have is obvious and I can see I'm progressing more and more each weekend: now it's a matter of putting everything together and getting the result we deserve. If we have a clean Friday and a good qualifying, we will be in the position to bring home a good result in the race."
A solid start to the 2022 season has seen Alfa Romeo score in all but one race as they occupy fifth in the standings before the eighth round.