Bottas: Clutch issue at start cost me the race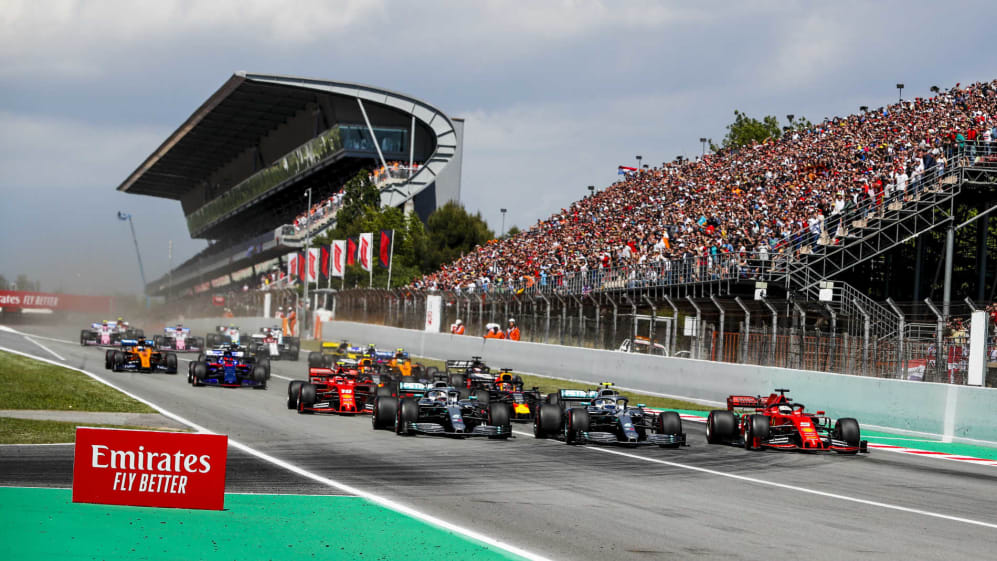 He beat Mercedes team mate Lewis Hamilton to pole position by a full six-tenths of a second on Saturday, but it only took Valtteri Bottas slightly longer than that to lose the upper hand to the Briton in Sunday's Spanish Grand Prix. And after the race the Finnish driver blamed his lacklustre getaway on a never-before-seen clutch issue...
Bottas came into the race in Barcelona with a one-point advantage over Hamilton in the drivers' standings, but leaves seven points behind the world champion after being forced to settle for second behind his fast-starting team mate.
Having taken such a dominant pole, the five-time Grand Prix winner unsurprisingly struggled to hide his disappointment afterwards.
"At the start I had a clutch issue; some vibration from the clutch which I never had before," he revealed. "It's quite annoying – I lost the race there.
"This race it's always difficult to follow another car, it's easier to control at the front."
Despite being slow off the line, as he was from pole in China, where he also ended the race second behind Hamilton, Bottas was still able to go toe-to-toe with his team mate into Turn 1, with Sebastian Vettel's Ferrari on his other flank.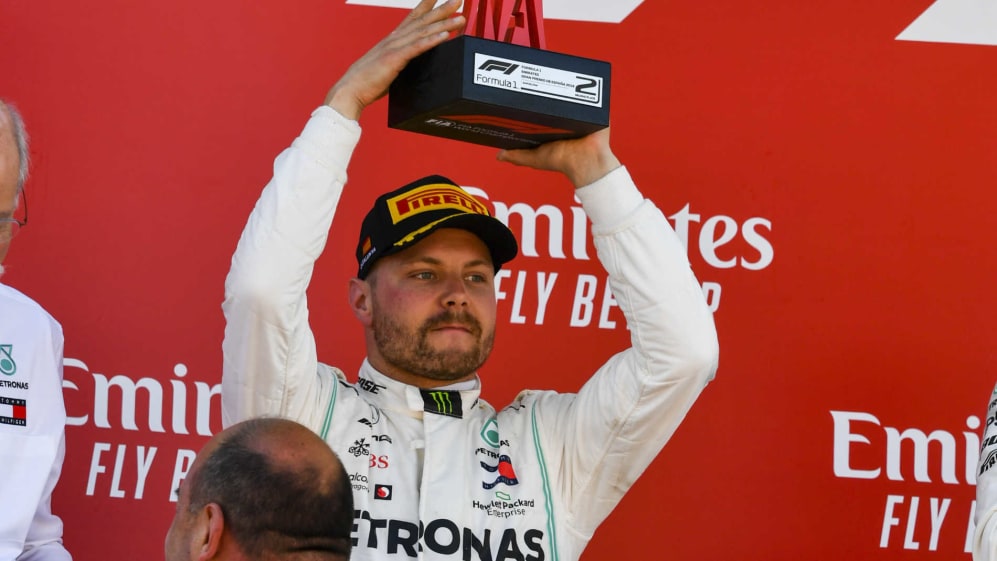 "It was pretty tight," conceded Bottas, "but I lost it at the start through the strange behaviour on the clutch. It was like biting, releasing, biting, releasing which I never felt before so I lost it there."
To add to Bottas's disappointment, Hamilton also beat him to fastest lap to claim an extra point in the title race - a point that could be crucial in what is increasingly looking like a two-horse race for the 2019 drivers' crown.