Bottas encourages Alfa Romeo to continue to take 'steps forward' after well 'executed' P10 finish in Canada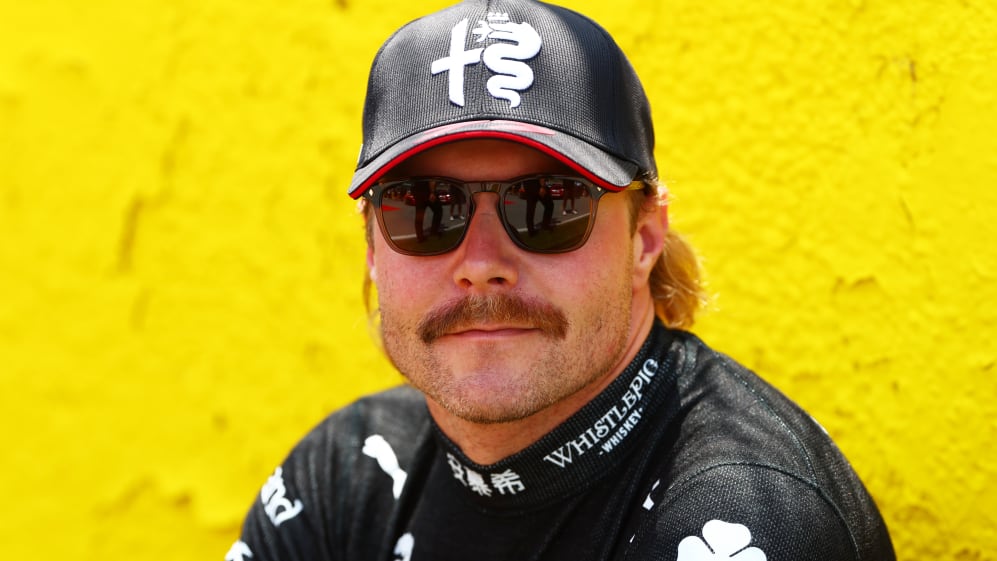 Valtteri Bottas was "pleased" to finish 10th in Canada this past weekend, as he lauded the "progress" made by Alfa Romeo in recent races – although his team mate Zhou Guanyu was left bemused by the team's strategy that left him 16th.
Starting in 14th, on the hard tyre, Bottas made a slow start which saw him drop down to 16th. However, he moved up into the top-10 after opting not to pit under the Safety Car, while the drivers ahead of him made their first stops.
POWER RANKINGS: One driver scores a perfect 10 as the judges scores come in from the Canadian GP
The Finn was running in P8 when he was called in for his first – and only – stop of the afternoon. He later found his way back up to ninth, but lost places to Lando Norris and Lance Stroll across the line – although he moved back up to 10th after Norris, who had a five-second penalty anyway, ran wide at the final chicane on the last lap.
Reflecting on his performance, Bottas said: "I am pleased with our race today. I made up four positions during the race, and it's always a good day when that happens, especially when you get a top ten finish, which had been our main goal all weekend long.
"It could have been P9, but my tyres began to wear out towards the end of the race, and Lance got me on the finish line. Still, I think it is safe to say we executed a solid race today, and a good strategy as well."
This was Bottas's first top-10 finish since the season-opener in Bahrain in March, and while the Finn was full of praise for the continuous improvements Alfa Romeo have made, he knows there is still more work to do.
"Since Monaco, we have been making decent progress, and it's proof of all the hard work put in by the team back home in Hinwil," said Bottas. "Even though we are bringing home only one point, it's a reward and a motivation boost to keep hunting for more.
HINCH'S HEROES: Who made Hinch's list after a fascinating weekend of racing in Canada?
"Now, it will be important to keep working in this direction and focus on improving our Saturday performance. There are still some steps forward to make, and I am confident we can achieve this all together."
Zhou, however, was not as happy as his team mate, believing that Alfa Romeo had squandered an opportunity to get both cars in the points. Despite starting the race down in 20th, he felt they could have done better than P16.
"No, absolutely not," said Zhou, when asked if 16th was the best he could do in Montreal. "To be honest after the first pit window, which was really good with the Safety Car, we were just two positions behind Alex [Albon]. And I think the guys around me still had to do an actual pit stop with their tyres.
READ MORE: Max Verstappen's Canadian GP race win suit to be auctioned for Wings for Life on F1 Authentics along with exclusive Meet & Greet
"Then, I don't know why we decided to box again, and then the pit stop was very slow, and the race was over there. Quite frustrating that, even though it is difficult starting at the back, the chance was there for us and we handed it away."
He added: "It was a good set. The tyre was fine. I wasn't over pushing. Everything was in the window. The box decision came from the team so I went for it, but clearly it was completely the wrong choice."