Bottas: First F1 triumph 'surreal'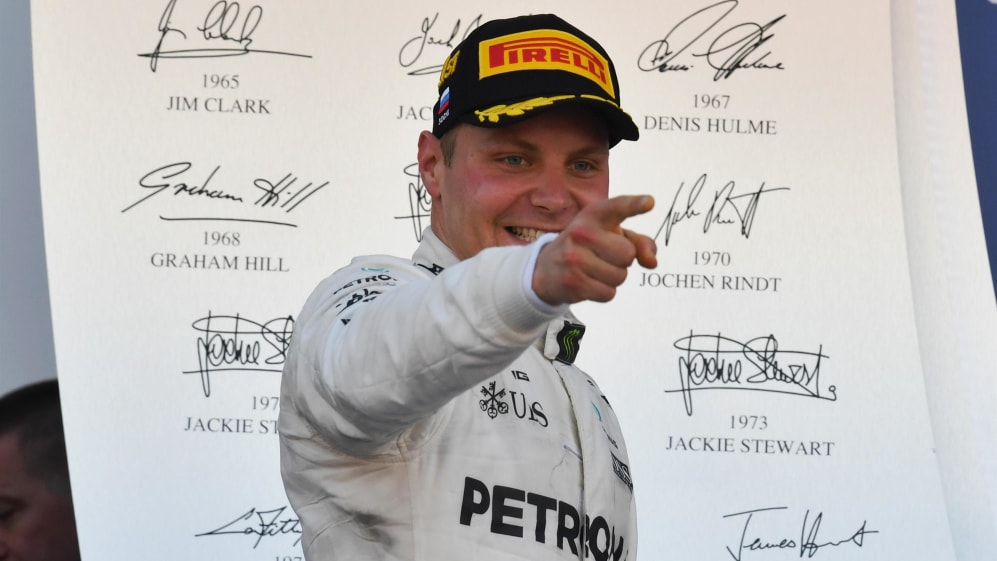 Mercedes' Valtteri Bottas admitted he did not have the words to describe his maiden Formula 1 victory in Russia on Sunday - but hopes he can now kick on and become a regular contender for the top step of the podium.
Bottas grabbed the lead at the start in Sochi and pulled away through a mighty first stint, but then came under increasing pressure as Ferrari's Sebastian Vettel closed rapidly in the closing stages. The pair started the final lap split by just 0.760s, but Bottas proved unflappable, leading Vettel home by just six-tenths of a second at the flag.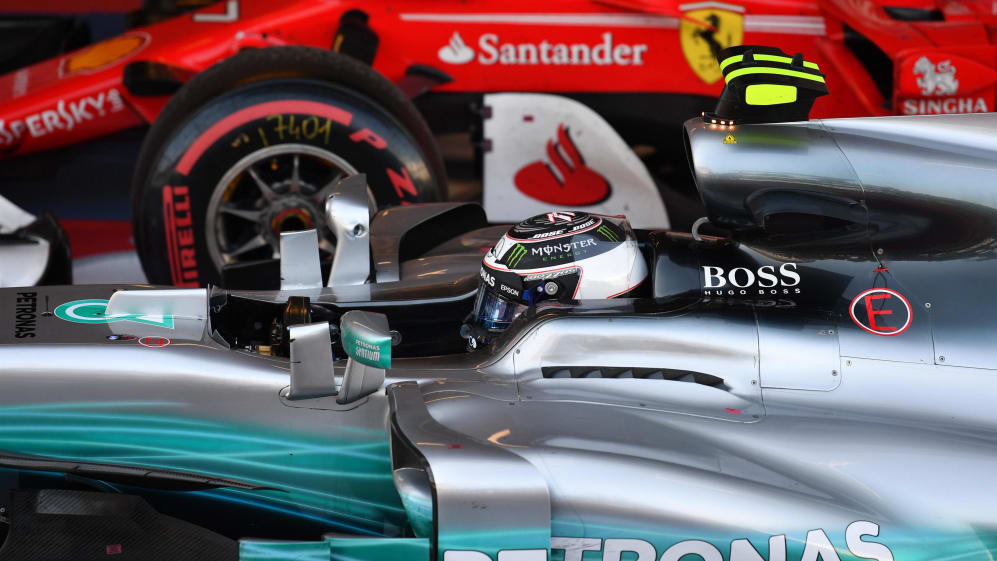 I never doubted my skills... I'm just keen to prove more in the next few races
"It's difficult to explain the feeling – it's a little bit surreal," the Finn said afterwards. "It is the first one, and all the work that has gone into achieving this is amazing.
"Now I have my first, hopefully it is the first of many in F1 now that I know how to do it – I think today I proved I can win to the team and also myself.
"I never doubted my skills, but it gives me a lot of confidence, so I'm only expecting better races from here. I'm just keen to prove more in the next few races."
Bottas said his intense battle with Vettel had made for a nervous finale, but he expects similar fights for the rest of the season in what is shaping up to be a very tight fight for the 2017 drivers' crown.
"It was a tough race again today with Ferrari, but we managed to stay in front," Bottas added. "Ferrari are going to be the challenge.
"The last 10 laps I was asking for radio silence – that helped as I could focus on the driving itself. I was just trying to get the most out of every lap, and the main thing was the backmarkers really – getting through the traffic, not losing too much time or having accidents with them."
In claiming victory, Bottas became the 107th different winner in F1 history – and the fifth Finn, following in the footsteps of Keke Roberg, Mika Hakkinen, Kimi Raikkonen and Heikki Kovalainen. Of that quartet, three went on to become world champions.