Bottas left frustrated by 'disappointing' opening lap collision in Las Vegas that cost him a 'second a lap'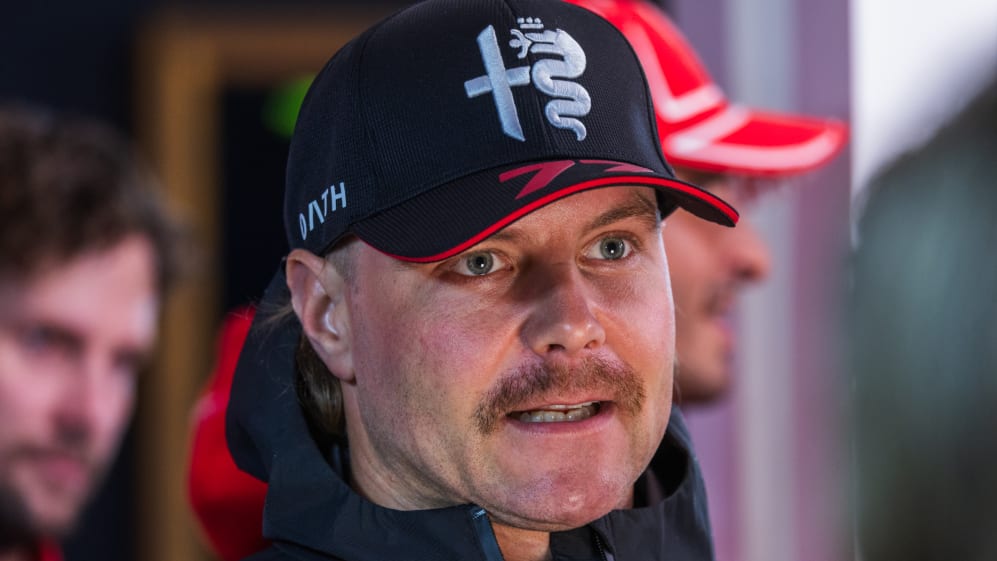 The Las Vegas Grand Prix was a case of what might have been for Alfa Romeo as Valtteri Bottas suffered damage on the opening lap while Zhou Guanyu was left ruing the timing of the Safety Car.
Bottas had enjoyed a strong weekend in Vegas that saw him line up seventh for the race. However, his hopes of points were quickly dashed when he made contact with both Sergio Perez and Fernando Alonso at Turn 1 on the opening lap.
MONDAY MORNING DEBRIEF: From being assured of podiums to P10 – what went wrong for McLaren in Las Vegas?
The Finn was able to continue on to the pit lane where he changed his front wing, but suffered from a damaged diffuser that harmed the rest of his evening, with Bottas crossing the line in 17th – the last of the remaining runners.
Reflecting on the first lap incident, Bottas said: "Obviously, it was disappointing but I kind of hoped that I could still recover from there. But the biggest issue was the damage I had actually from the hit from behind [from Perez].
"So, my diffuser was quite in a few pieces which then compromised me so I couldn't really make any progress, so was always falling backwards. So, it felt like a long race, longer than 50 laps!"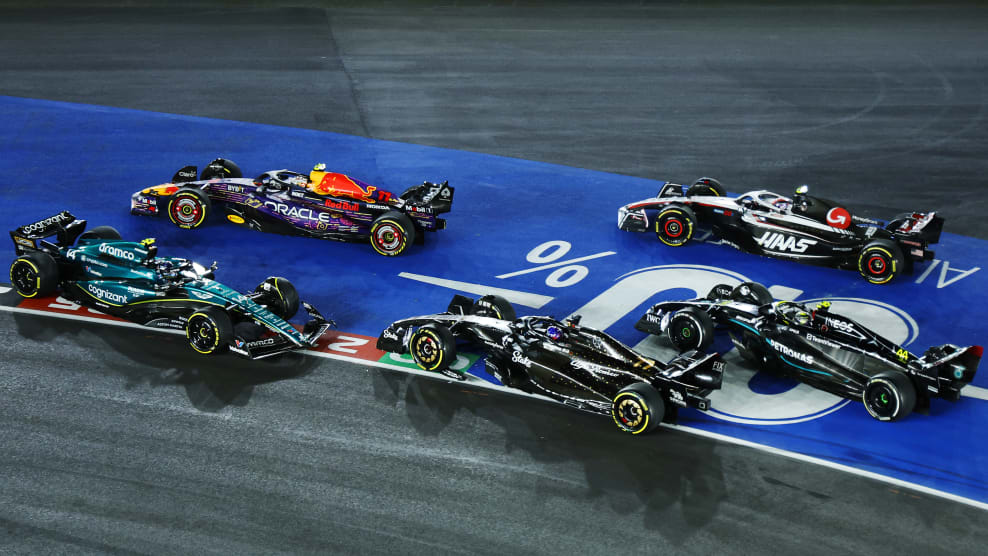 Asked how much impact that damage impacted his race, Bottas responded: "Like seeing the gaps, lap times, at least a second a lap, so it was pretty significant."
Zhou wound up further up the road in 15th but was left to rue the untimely nature of the Safety Car – caused by a collision between George Russell and Max Verstappen – that affected his first stint on the hard tyre.
READ MORE: 'It killed any chance we had' – Williams drivers left to rue Safety Car timing in Las Vegas GP
"Everything was not too bad starting on the hards," explained Zhou. "I had good pace, doing my own race and then the Safety Car obviously came a little bit earlier than I wanted it to be. So we had to [change onto] a medium tyre and then do 30 laps on the medium.
"I don't think with today's degradation [that] would have possible for anyone. Unfortunate, we were fighting for the points and then 10 laps to go we were just dropping so much per lap and unfortunately [that is] where we are."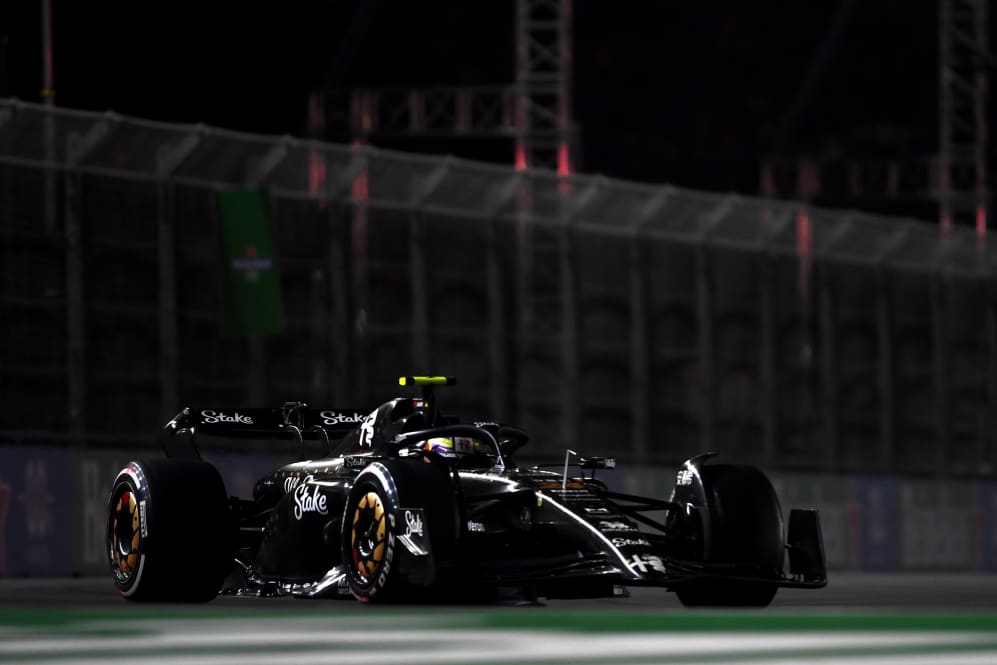 Zhou started the race in 17th so when it was put to him whether it had been worth taking a risk by starting on the hards, he responded: "The hards seemed to be working quite fine but then the degradation was quite extreme. So, you see a lot of people even doing a two-stop, [it] works better than managing the tyres. At the end, not really the way we wanted to be but at least we tried."